Original post from old blog on 1.2.16
Another outfit of the day for you!! This was something I wore to work one day.
I wore a nude lip to work and then I threw on this red lip to go out at night, which matched the outfit well !!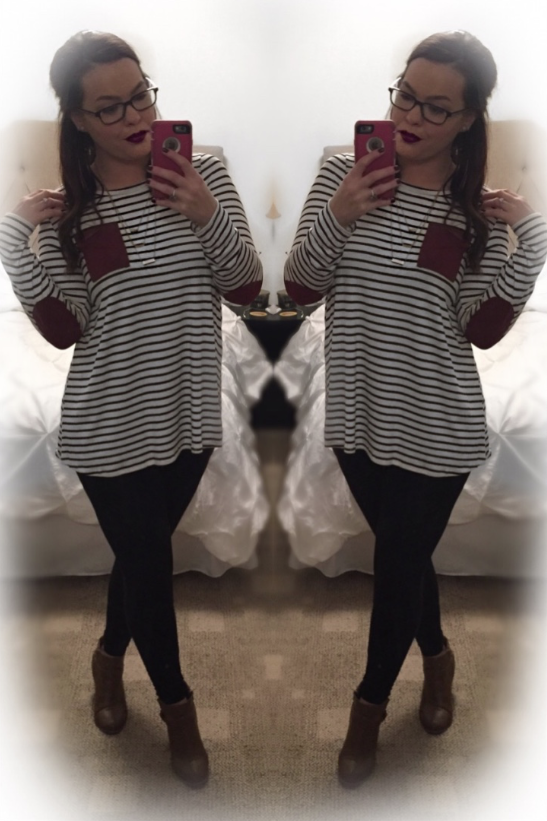 Bottoms: Black Jockey Leggings
Shoes: Lauren Conrad Booties from Kohl's
(From 2 seasons ago, but they still have a similar style bootie)
Necklace: Forever 21 layered gold bar necklace
Earrings: Â Lia Sophia gold studs
I paired it with my olive with gold studs satchel as well!