I am going to share with you my every day, go-to makeup routine.
It may seem like a long process for my everyday makeup, but it only takes me about 10-15 minutes to do!  Super easy, bright and fresh looking!  Great for when you are tired and still need to look like you got your beauty sleep 😉
First, I start with my face. Â Make sure you have a clean face before getting started!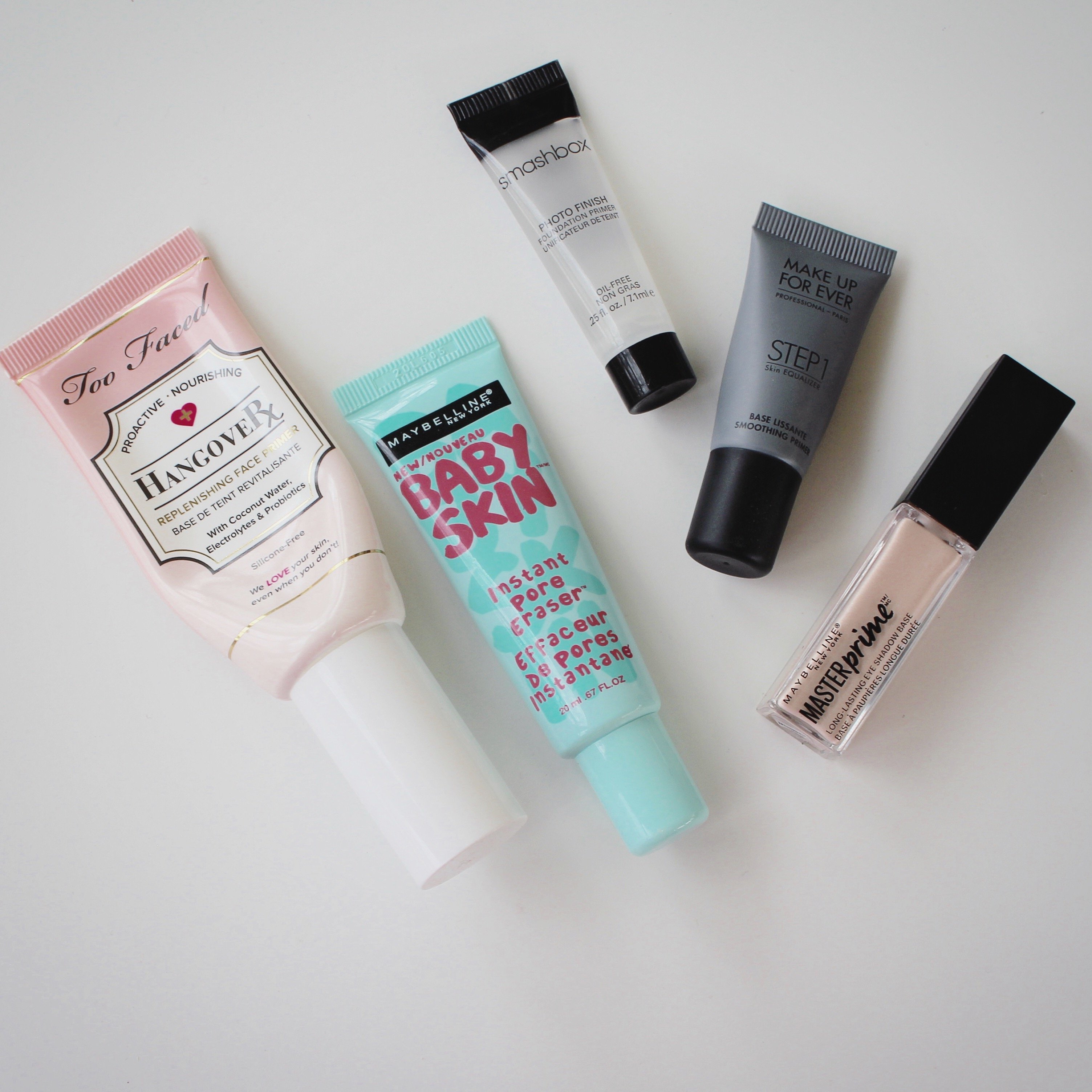 I start with primer. My go-to primer is from Too Faced – HangoveRX Replenshing Face Primer.  I use this all over to hydrate the face.  I then go in with my MakeUp ForEver Step 1 Equalizer or my Smashbox  Photo Finish Primer in the T-Zone to even out those pores!  I rotate back and forth between those two since I love them both!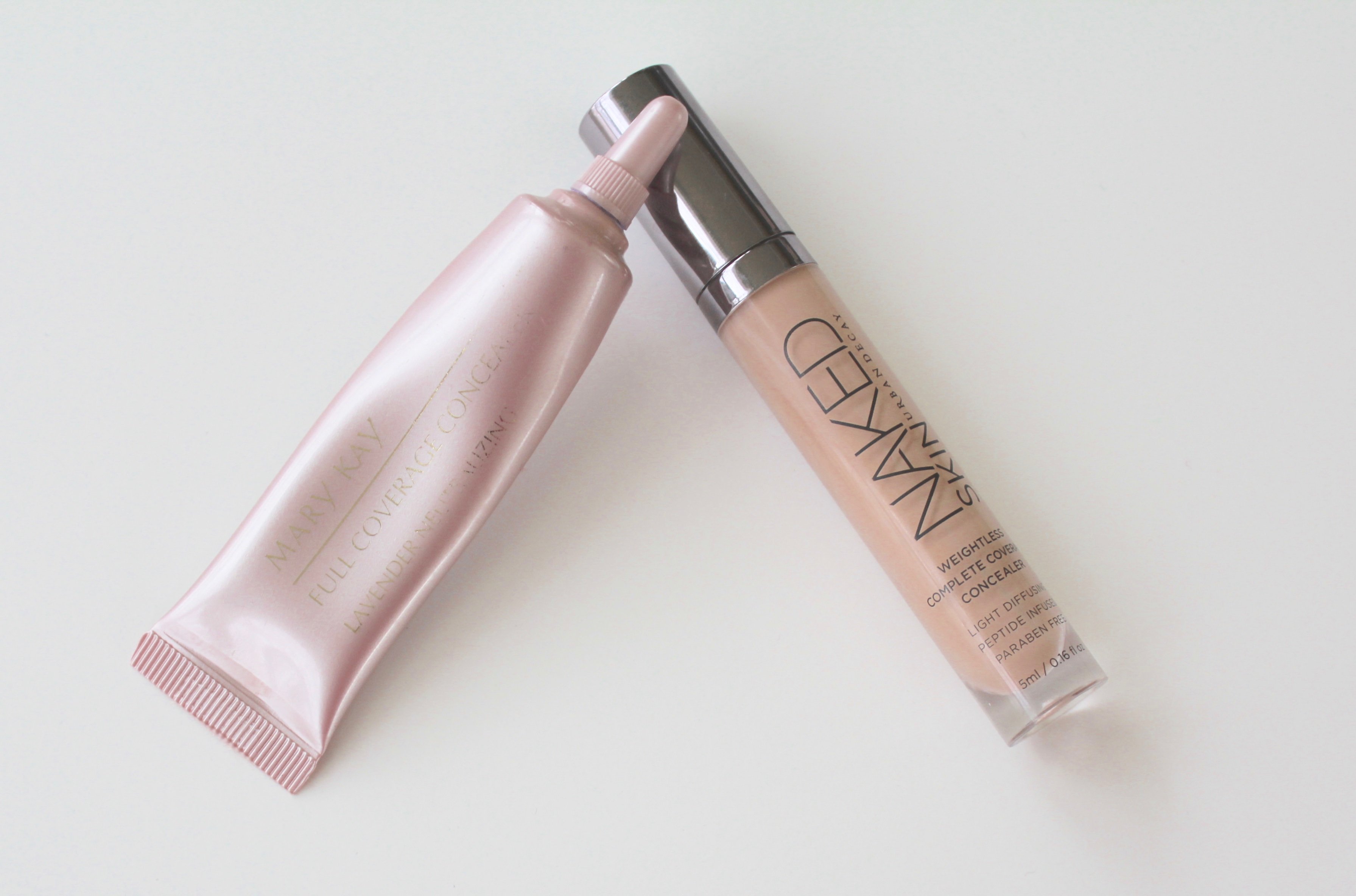 Next, I use a color corrector and concealer for blemishes.  I have used a Mary Kay corrector for years, but now they are coming out with all of these crazy new palettes and techniques to color correct.  I still haven't found a better quality corrector than my Mary Kay one.  I use the Mary Kay Full Coverage Concealer in the Lavender Neutralizing shade.  For covering blemishes, I have been using the Urban Decay Naked Skin concealer currently, but also tend to use the Maybelline FitMe concealer.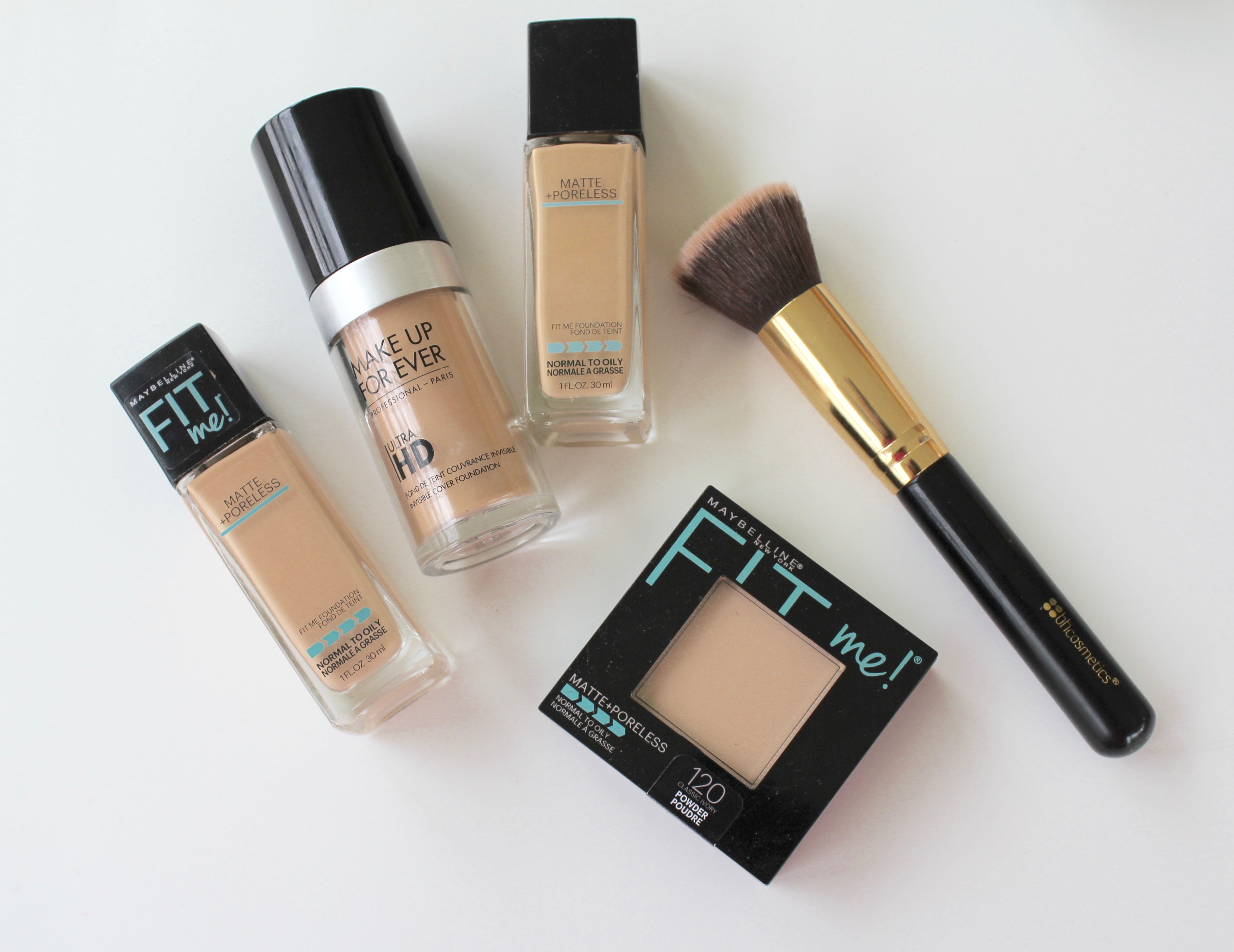 Next, I apply foundation with my BH Cosmetics stippling brush. Â I use the Makeup Forever Ultra HD Foundation. Â I started using this about 2 months ago and love the way it looks on my skin! I only need a drop and it covers my entire face! Â When I don't use the MUFE foundation, I like Maybelline's FitMe Matte+Poreless. Â I love the matte look!
For under eye concealer, I use Maybelline's Instant Age Rewind Dark Circle Eraser in the shade Light.  I make a triangle under my eyes, put a little down the center of my nose, on the center of my forehead, and a little on my chin as well.  I then blend this out with a damp blending sponge.  I use the Real Techniques sponge, which is a much cheaper dupe for the Beauty Blender.
I then go ahead and set my entire face with powder.  You only need to set your entire face if you tend to be oily, but you should at least always set where you place concealer.  I have combination skin and usually get oily in the t-zone, but I still prefer to set my entire face to keep it matte all day!  I use Neutrogena's translucent setting powder all over my face, and then I rotate using Nyx Banana setting powder, Ben Nye Banana Powder, and the RCMA No Color setting powder under my eyes.  The banana powder makes your under eyes look bright and awake.  It also helps with creasing 😉  I have recently tried the Coty AirSpun loose face powder, recommended by my friend Ashley, but I am not a big fan of the smell of the powder, but it works great other than that!  The RCMA powder is best used for baking, but also effective for under the eyes.  I am not sure if I can pick a favorite since they all work so well!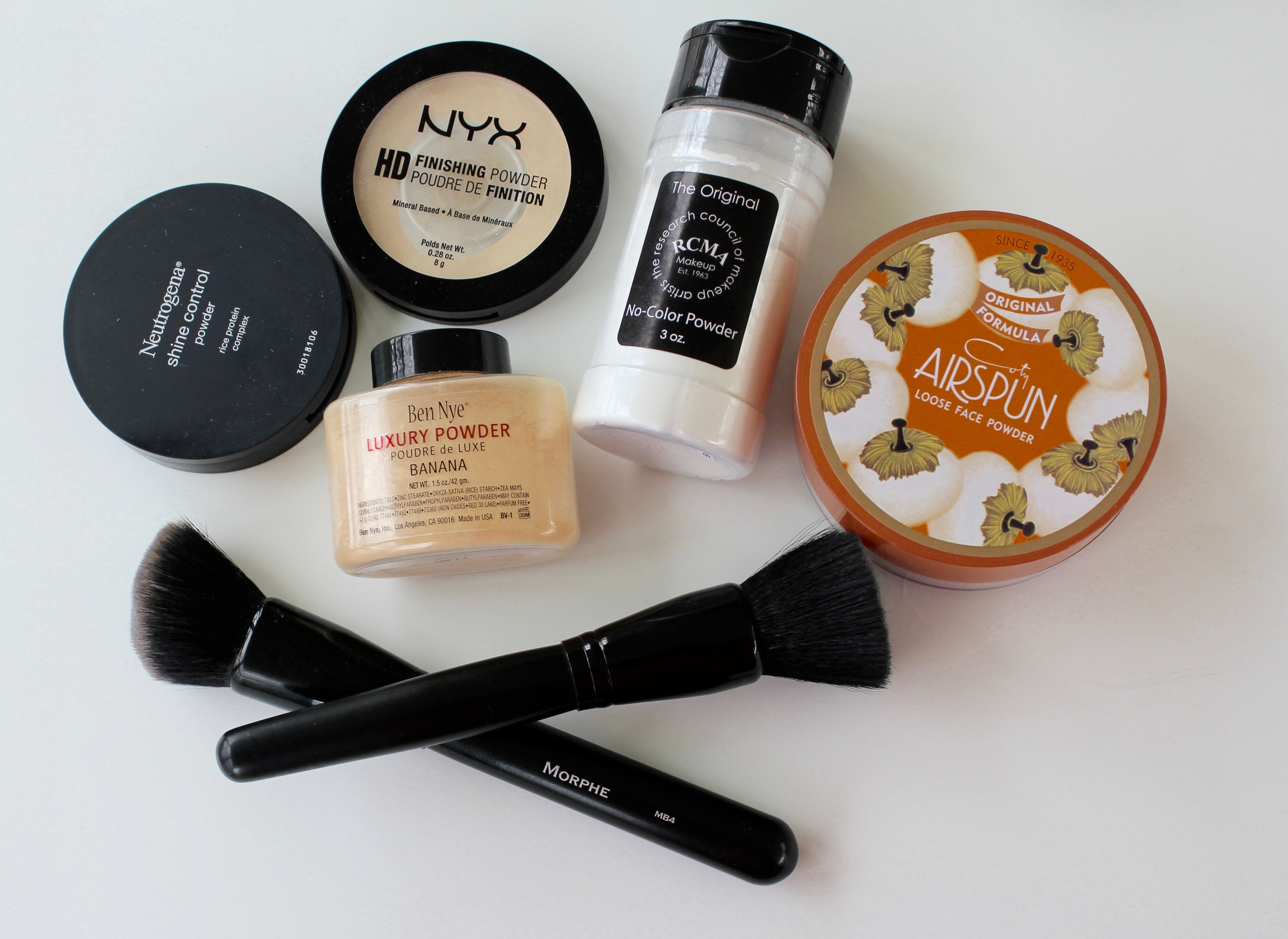 After setting the face, I go in with a little bronzer around the outer part of my forehead and cheekbones.  I don't do too much during the week, no crazy contouring or anything, but just enough to give me a bronzy glow 😉  I throw on a little blush on the apples of my cheeks, and then use a fan brush to apply some highlighter.  I'm obsessing over this new Maybelline Master Contour palette that is perfect for on the go!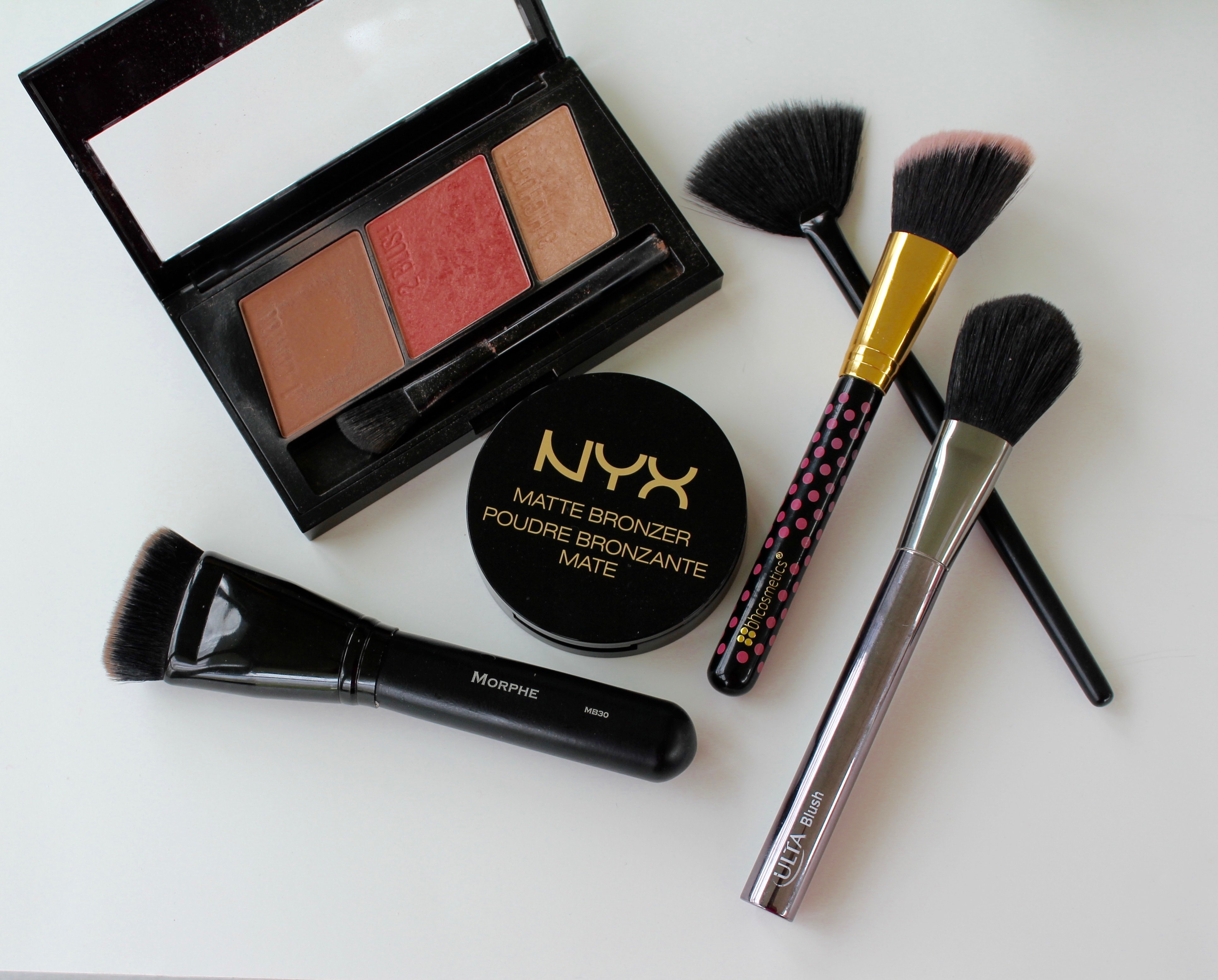 Some of the highlighters I have used are shown in the photo below. Â Nyx Illuminator and Maybelline Master Hi Light has a bit too much glitter in it for my liking, but great for the summer when you want that extra shimmer! Â My current favorites, in addition to the highlighter in the Maybelline Master Contour palette are the Becca highlighter in Opal and the Colourpop Super Shock cheek color in Wisp.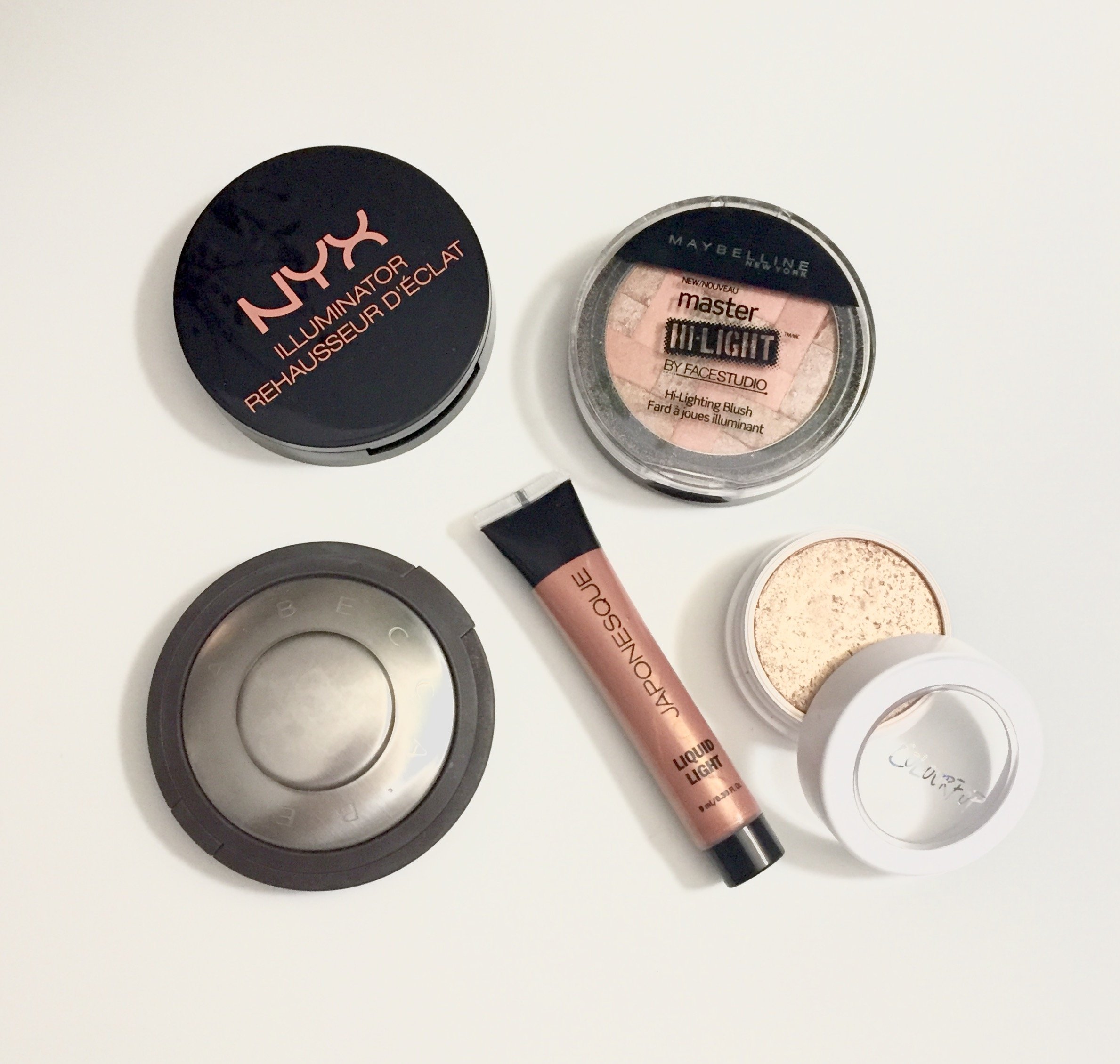 Brows are next. Â I switch between Mary Kay, Maybelline, and Colourpop eyebrow pencils. Â I just started using Colourpop's new brow pencil in Dope Taupe and it is awesome! Super thin and comes with a spooly too! Â You can't beat Colourpop's drugstore prices either! Â I use the Anastasia Beverly Hills Clear Brow Gel to lock the brows in place.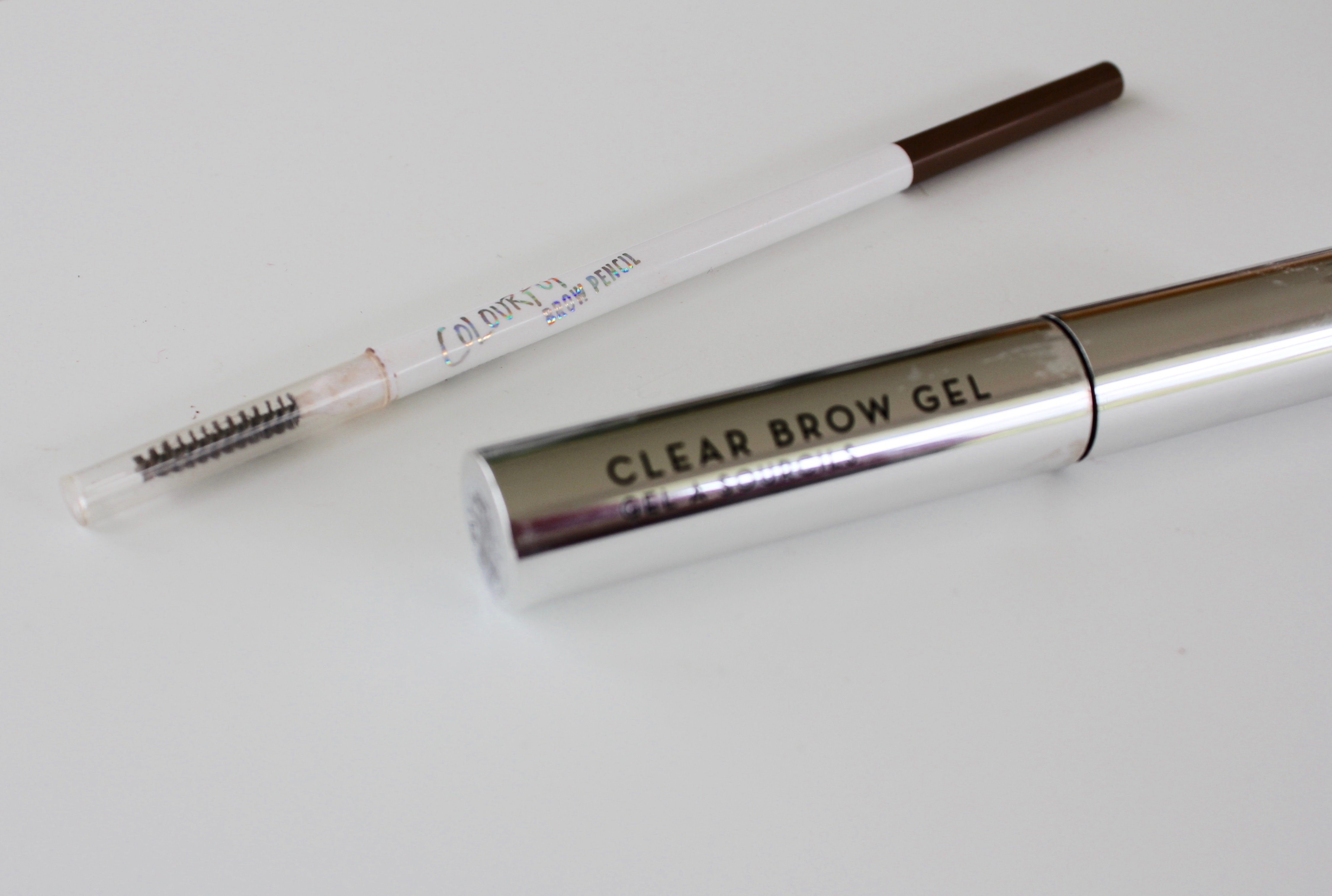 On to the eyes…
I use my Morphe 35O palette for my everyday look! Â They have all of the colors that are perfect for me! Â I use a light color all over the lid, then use a neutral color in the crease. Â I pop a little bit of shimmer in the inner corner of the eye and just under the brow arch. Â I also love the 35N palette that has all matte colors. Â I don't typically wear liner during the week unless I have something going on at night, like a dinner or event, so I usually just blend a little of a dark shadow under my eyes with a pencil brush and then I'm good to go with the eyes!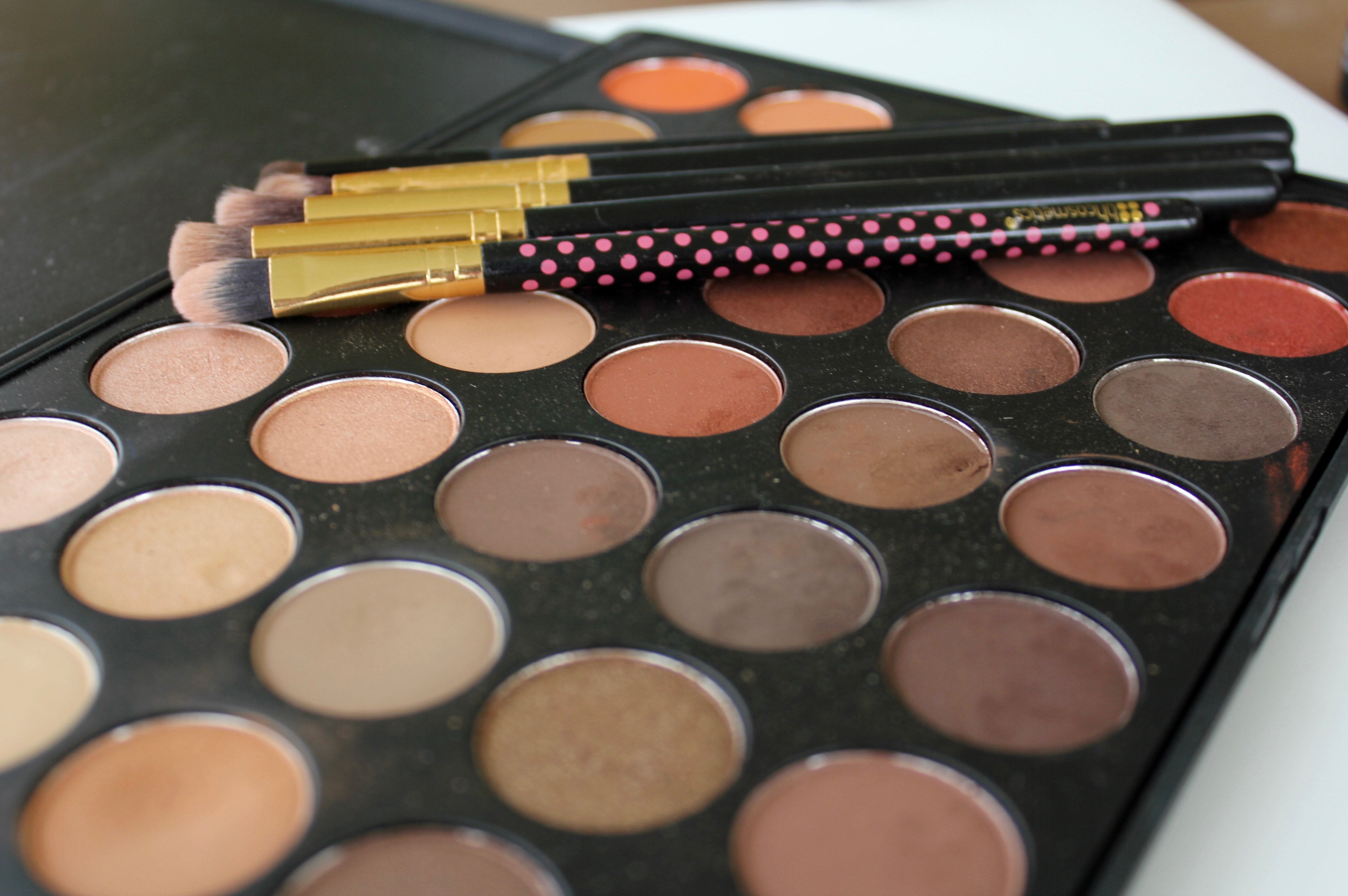 I then curl the eyelashes and pop on some mascara. Â I currently use the YSL Volume Effet Faux Cils Mascara (I received this in one of my Influenster boxes for testing purposes and I love it!) Â The drugstore brand I use when I don't use the YSL mascara is the L'Oreal Miss Manga mascara.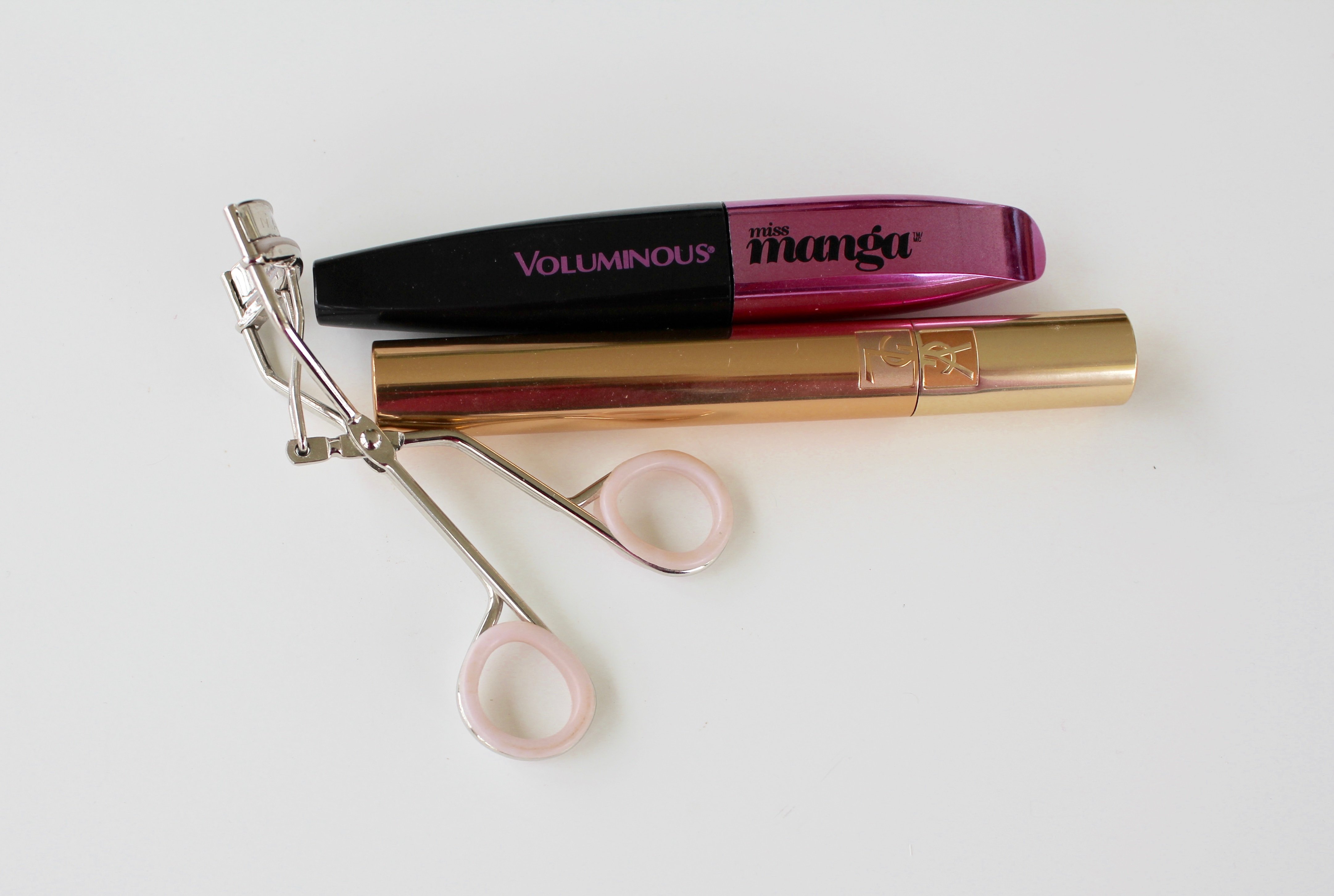 For lips, my go-to lip color is usually Gerard Cosmetics Buttercup. Â This was originally in collaboration with Jaclyn Hill, but she has since parted ways with Gerard Cosmetics. Â My second go-to is Maybelline's creamy matte lip in Daringly Nude. Â They are both perfect pinky nude lip colors. Â  I use Colourpop's lip pencil in lumiere underneath most of my lip colors.
Lastly, I use a setting spray to lock everything into place. Â I typically use the Nyx matte setting spray. It's super cheap, yet effective. Â I recently started trying the new Maybelline Master Fix Wear Boosting Setting Spray and I actually really like it. Â The only down side is that I do not like the smell at first, but it does not linger, so it's not a huge deal.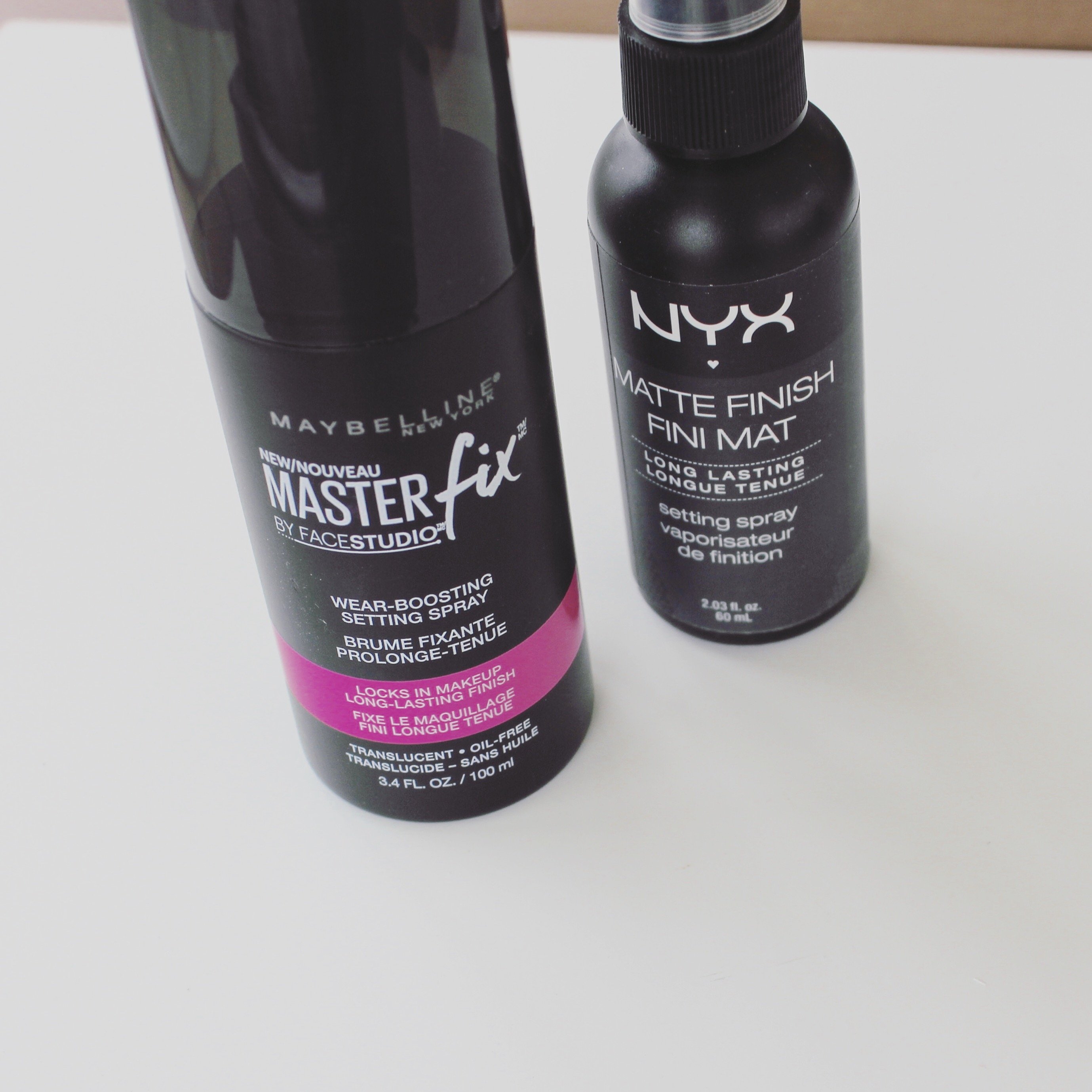 Finally, we're done! Â If you made it though all of this post, give this post a thumbs up and comment the word "Erryday"! Â 😉
Again, this sounds like a lot of work, but it really isn't. Â If you are interested in hearing about my weekend makeup look, please let me know in the comments and I am happy to do a post about it! Â I'm also working on a quick timelapse YouTube video of my everyday routine and will share it once I am done!
Check out my YouTube Channel for videos about some of these items.
[youtube https://www.youtube.com/watch?v=ZppYVLy6uAg&w=560&h=315]
[youtube https://www.youtube.com/watch?v=reCJiWcw-L8&w=560&h=315]
Follow me on social media:
Twitter: @itsmekelsie22
Facebook
Instagram: @itsmekelsie22 and @kustombykelsie
Check out my Etsy shop
How I get cash back when shopping online: EBates