For those of you who do not know, I run a shop on Etsy.com called 'Kustom By Kelsie'. Â I sell hand-written coffee mugs. Â Check out my site HERE.
I started my shop after I began hand-knitting and arm-knitting scarves. Â Everyone wanted one, and a friend of mine encouraged me to open up my own shop. Â After getting everything set up and posting my listings on my site, I decided to add a "long-distance quote" coffee mug photo to my site that I had just made for one of my best friends in Iowa.
 Photo Below: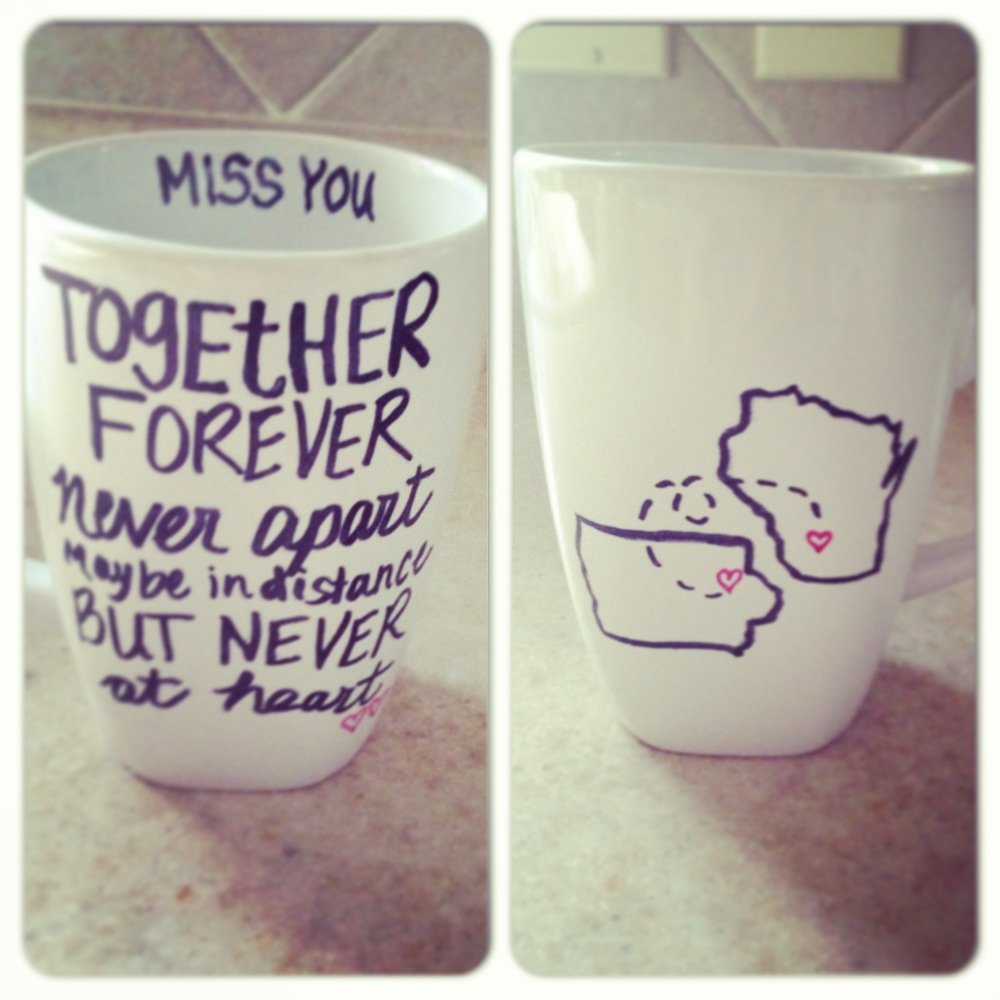 After posting the listing, I got so many orders within the first week! Â It was crazy how nuts people went over this item! Â I didn't fully think everything through and ended up eating a lot of the cost with my first few listings after realizing shipping charges are insane, but eventually got the pricing right! Â Even when I raised prices and shipping, the orders kept flowing in! Â It was then that I decided to branch out and create some other sayings on my mugs.
I now sell a variety of custom coffee mugs:
Lately, I think the craze of these mugs has died down, since I don't see as many orders as I am used to, but I am okay with that!  Handmade, made-to-order items definitely cost a lot more than mass-produced, ready to order items.  I still get some spurts of orders here and there, which is good.  My favorite part of selling my mugs is interacting with my customers and hearing how much they love my products!  I think they love the fact that they are hand-made and can speak to an actual person when they have questions or want to change things.
I will be filming a how-to video soon on how I make my mugs, so watch out for that on here and my YouTube Channel!
Follow ME:
Check out my Etsy Shop: Â Kustom By Kelsie