(If you are reading this post on BlogLovin'- some links and photos will not show up. See original post for all photos, links, etc.)
Part 2 of my Spring Fashion Series is all about the ACCESSORIES! Â What's an outfit without the accessories, am I right? Â If you missed Part 1- see it here: Â Spring Clothing Must-Haves for the Midwestern Girl. Â As I mentioned in Part 1, spring in the midwest can be chilly in the morning, and warm during the day. Â Some days, there might be a 20 degree difference in morning and afternoon. Â Here are my favorite must-have accessories for spring in the Midwest.
Scarves & Rainboots
A blanket scarf is perfect for those chilly mornings. Â Easy to throw on and take off as needed. It's April and you know what that means. Â April showers… meaning rain boots! Rain boots are a necessity in the spring. Â Lots of rain and mud this time of year.
Left- Tan multicolored: Etsy |Â Similar here
Right- Green/Blue plaid blanket scarf:  From my Fall FabFitFun Box (check out my unboxing here) from Modcloth | Similar here
Right – Rain boots: Burlington | Similar here
Other great options for scarves (for a more fashionable spring look, rather than for warmth) are lightweight scarves! So versatile!
I love the lighter materials and colors for spring!
---
Sunglasses
All of these are around $10 on Amazon…such a steal.
Another great pair of sunnies that I LOVE, but are much more expensive are these Quay "On The Prowl" Sunnies – I got mine from Nordstrom.
---
FLATS
You can't go wrong with a great pair of flats in the Spring! Some of my favorite styles include pointed toe, lace-up, loafer style, and any type of print.

Black Loafer Flats
    /    Taupe Pointed Toe Flat
Khaki Laser Cut Pointed Toe Flats – Restricted Shoes |Â Similar HERE
Black Scalloped Pointed Toe Flats – Nicole Miller NYCÂ |
Floral Print Pointed Toe Flats – Payless | Similar HERE (Rounded Toe)
 , HERE
or HERE
Red Pointed Toe Flats – Rue 21Â | Similar HERE
Black Steve Madden Pointed Toe Lace Up Flats – Nordstrom
Leopard Print Pointed Toe Flats – H&MÂ | Similar HERE
---
---
Block heels
Who needs those skinny heels, when the chunky look is back in style? Â I found some great chunky heeled shoes at Target, Nordstrom and even Marshalls lately! These ones below are from Amazon and are such a great deal!! Â I prefer block/chunky heels over the skinny heels any day! They are so comfortable!
---
Cross body purses
Perfect for on-the-go, cross body purses are a must have for spring! Â These 2 below are my go-to cross body purses, one black and one nude/taupe. Â I love the gold feather and tassel detail on the front. Â They are the Jessica Simpson Collection and I got both of these from Nordstrom Rack, but purchased them through Hautelook (a Nordstom company). Â They are super affordable and very good quality!
---
Hats
Perfect for that messy hair day, I love wearing hats to run errands, especially when my hair is in need of some TLC. Â Just cover it up with a cute hat and you're good to go!
H&M is killing it with their hat selection currently…
There's also the felt-like wide brim floppy hats that you can wear (below). Â I have them in several colors, but these are more for the cooler days, as the felt tends to get a bit hot! Mine is from H&M, but I've gotten my others from Target as well.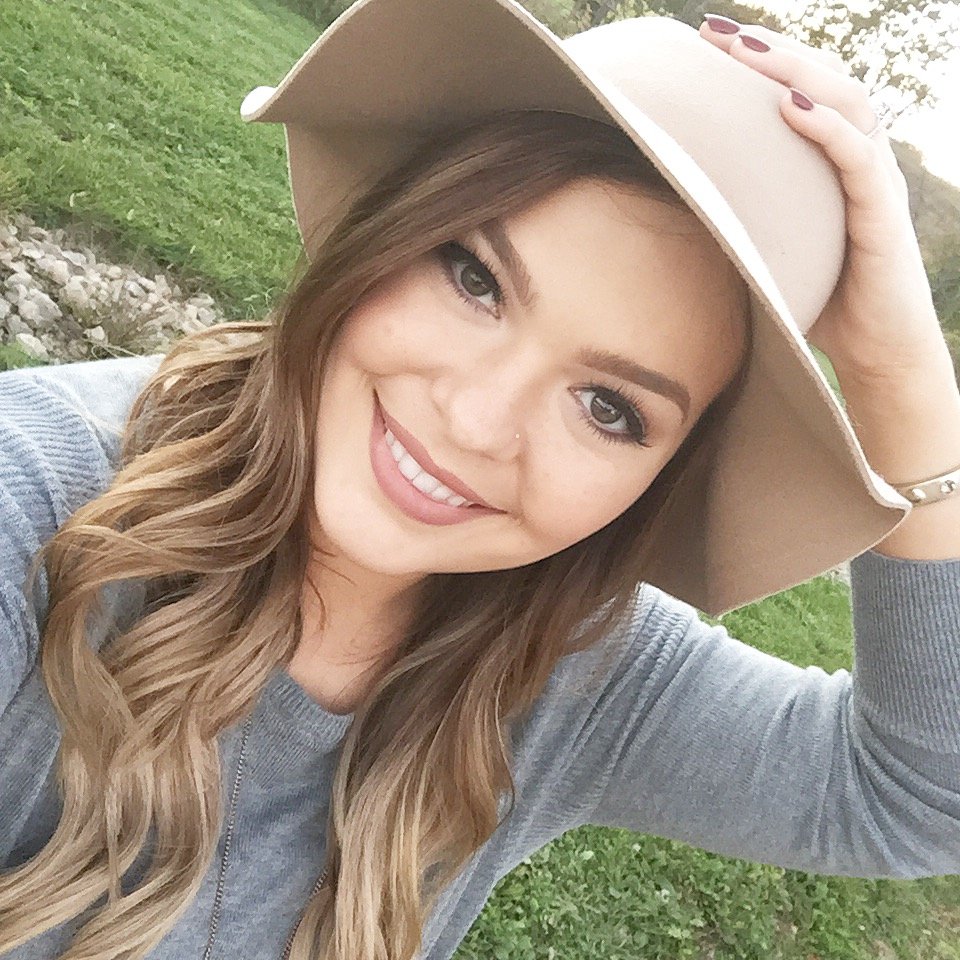 ---
Jewelry
Last, but not least for accessories is the jewelry. Â I don't know about you, but I feel naked without at least my rings and earrings on. Â I can go without a necklace, but I typically don't. Â Jewelry completes the look! Â Here are some of my favorites for spring.
I'm so glad Target has Sugarfix by BaubleBar now! Their items are just so darn cute, and still affordable! Â I recently picked up a set of climber earrings and ear jackets, another pair of ear climbers, plus this necklace combo (shown middle). Â Their tassel earrings are SO cute! I would buy all of them if I could. Â Then again, I would buy everything and anything if I could. Â 😉
These three are more Target finds (addict!). Â The left chunky necklace is another Sugarfix by BaubleBar purchase and I LOVE it! Â The middle picture is a super cute tassel necklace I found in their jewelry case, and the far right were a couple of clearance finds about a month or two ago- thus introducing me to "ear jacket" type earrings. Â Gotta love Target!
---
Thanks for reading Part 2 in my Spring Fashion Series. Â If you have any other must-have spring accessories, list them below for others to see!
Up next week is all about the Spring Must-Have Makeup! Â Can't wait to share it with you.
FOLLOW ME ON SOCIAL:
Snapchat: Â @itsmekelsie22 Â  Â Facebook: Kelsie Kristine
Instagram: @itsmkelsie22Â  Â  Â Twitter: @itsmekelsie22
YouTube           Use EBates to shop online and get cash back! Get $10 when you sign up
*Please note some links are affiliate links