(If you are reading this post on BlogLovin'- some links and photos will not show up. See original post for all photos, links, etc.)
Now, I know makeup isn't "Fashion", but an outfit isn't complete without the perfect makeup, am I right? So, in Part 3, let's talk about my favorite go-to spring makeup.
If you missed Part 1 and 2 of my Spring Fashion Series, see them here:
Part 1: Spring Clothing Must-Haves
Part 2:Â Spring Accessory Must-Haves
Blushes
First, let's start with some BLUSH. Spring is the time for that perfect pink or peachy-pink color. I love my Milani Baked Blush in Luminoso
 – it's a peachy pink color that's perfect on the apples of the cheeks.  There's a pop of shimmer, but not too much. My other go-to is my Colourpop Matte Blush in Between the Sheets, which is more of a nudey-pink shade.
Lipstick
Next up is LIPSTICK. A makeup look isn't complete without a great lipstick. I love nudes, pinks and corals in spring. Â Below are some of my favorite springtime lippies.
Nudes
Maybelline Inti-Matte Nudes in Beige Babe
RealHer Lip Liner, Liquid Lipstick & Gloss in Deep Nude (from my Spring '17 FabFitFun Box- see my unboxing and video here)
NYX Lip Lingerie in Lace Detail
 – matte and stay on for so long!
Pinks
Maybelline Creamy Matte Lip Color in Daringly Nude
 – this is part of the nude collection, however I would consider it more of a pink than a nude.
Dose of Colors Liquid Lipstick in Truffle– this is more of a rosy pink, but I absolutely love it! It stays on all day, through eating and drinking!
Corals

Nyx Coral Lipstick in Indie Flick
Gerard Cosmetics Lipstick in Tequila Sunrise
Foundation
Warmer weather means out with the heavier, more dewy foundations and in with the lighter weight, more matte foundations. My go-to spring and summer drugstore foundation is the Maybelline Fit Me! Matte + Poreless
.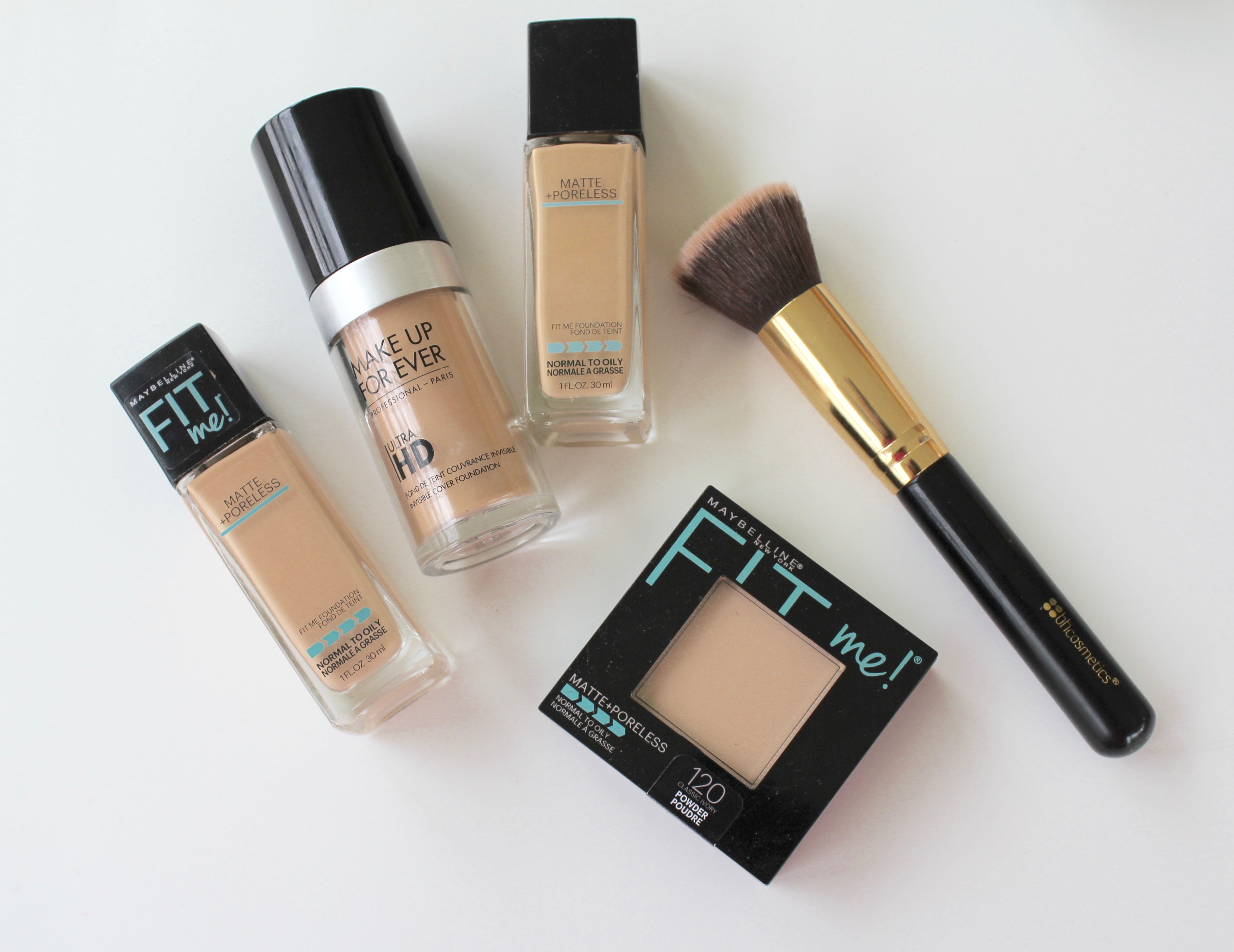 My higher end go-to foundation for spring and summer (well, pretty much anytime of the year) is the MakeUp ForEver UltraHD. I talked about it Get Ready with Me Blog post.
Bronzer
I don't use a whole lot of bronzer in the winter, but I LOVE a good bronzer in the spring and summer! Â It just warms up the face and gives you that sun-kissed glow.
Physician's Formula – Butter Bronzer
or cheaper on Amazon here
L'Oreal Glam Bronze in 02 Medium
 – This was around last summer, but once I ran out in the Fall, I could not find it anywhere.  I can now only find this on Amazon
, however it will probably be released again soon.
Highlighter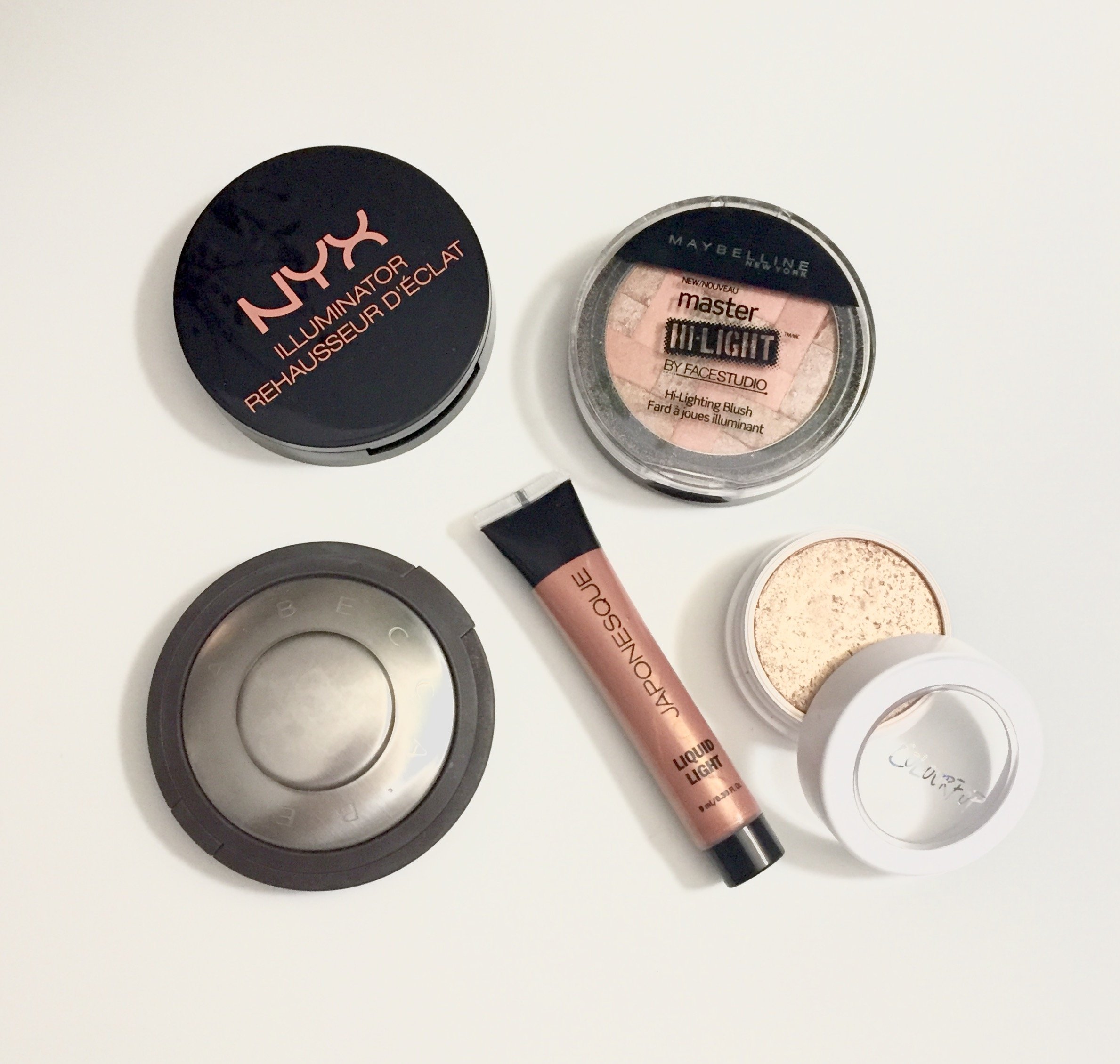 Who invented highlighters anyway, and why are they so awesome?! Â My go-to highlighter is the Becca Shimmering Skin Perfector Pressed Highlighter in Opal. Another less expensive, yet just as awesome option is the Colourpop Super Shock Highlighter in Wisp.
These were my favorite go-to makeup items of Spring! Â Tell me yours below! Â Thanks for reading! Until next time,
FOLLOW ME ON SOCIAL:
Snapchat: Â @itsmekelsie22 Â  Â Facebook: Kelsie Kristine
Instagram: @itsmkelsie22Â  Â  Â Twitter: @itsmekelsie22
YouTube           Use EBates to shop online and get cash back! Get $10 when you sign up
*Please note some links are affiliate links