Hello everyone!! Back at it again with another FabFitFun Box Unboxing!
Today I'm sharing my Summer 2017 FabFitFun Box unboxing, plus I'm sharing my add on's I purchased with my box!
The Breakdown:
FabFitFun is a seasonal subscription box – 4 boxes per year. Â $49.99 per box, or save money by becoming a VIP member and pay $174.99 up front. As a VIP member, you can customize your box, as well as get priority shipment. Each box comes with about $200+ worth of products, so it's such a great deal! Â The Summer FabFitFun Box is valued between $272 to $287.50, depending on the contents.
Get $10 OFF your own FABFITFUN Box HERE
See my Spring 2017 FabFitFun Review & Unboxing Video HERE!
[youtube https://www.youtube.com/watch?v=jjnoUai-mnY&w=560&h=315]
Items in my Summer 2017 FabFitFun Box:
bkr 500mL Glass Water Bottle
 ($35 value)
The bottle is dishwasher safe, and the silicone is BPA and phthalate free, too. I was able to select the bottle color since I am a Select (VIP) member, so I chose the Rosie Pink shade. If you are a quarterly subscriber, then FabFitFun chooses the print for you. The other option was a Romeo Blue Shade.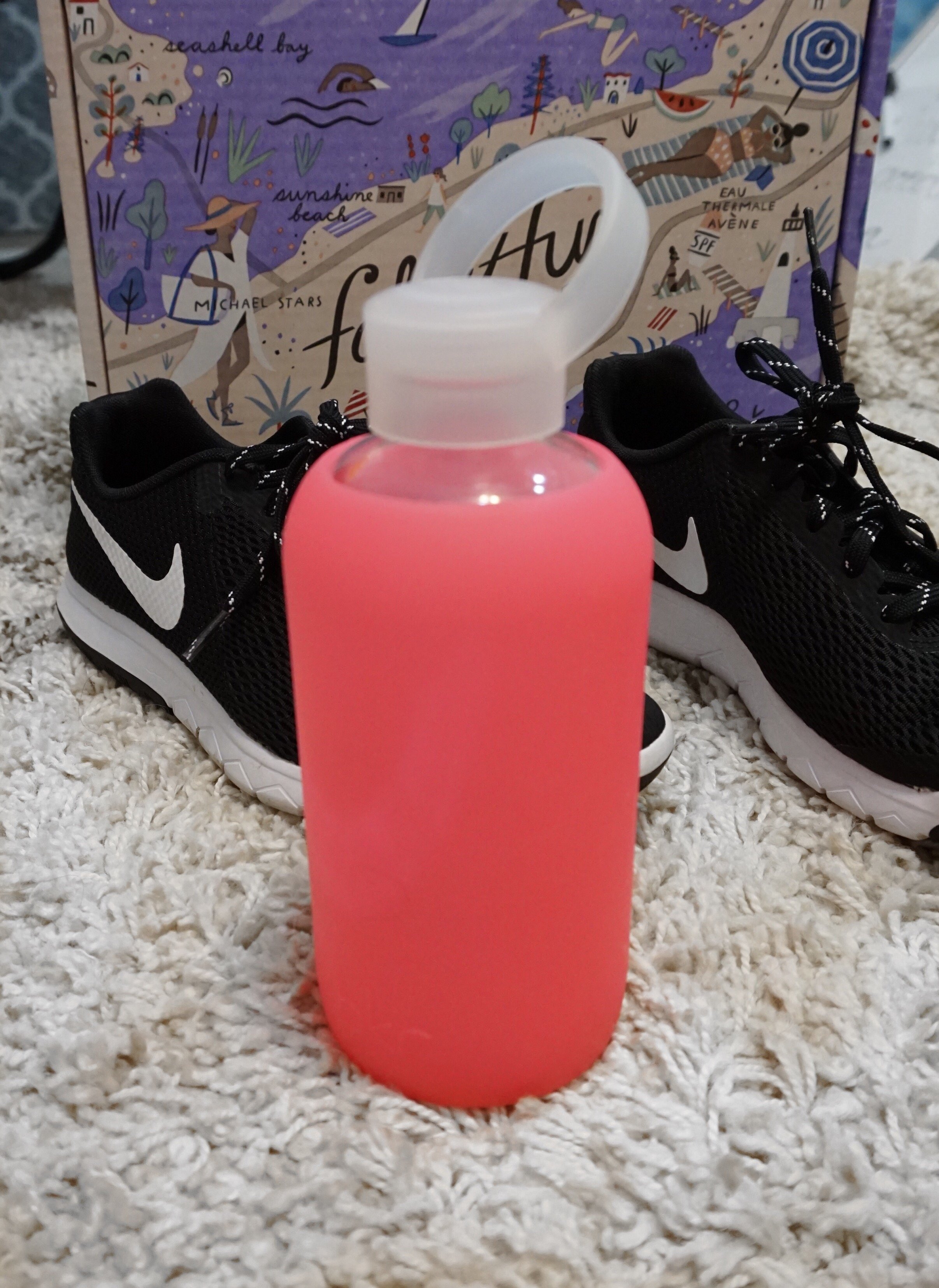 Get 20% off your first purchase with code: FFF17
---
–Michael Stars Ruana ($54 value)
A Ruana is a poncho-style outer garment typical of the Andes region of Venezuela and Colombia. This ruana can work as a scarf, sarong, poncho, or wrap! It measures 41″ x 72″and it is 100% Viscose. The fabric is super soft and is extremely lightweight!! Since I am a Select (VIP) member, I was able to choose the fabric color/pattern.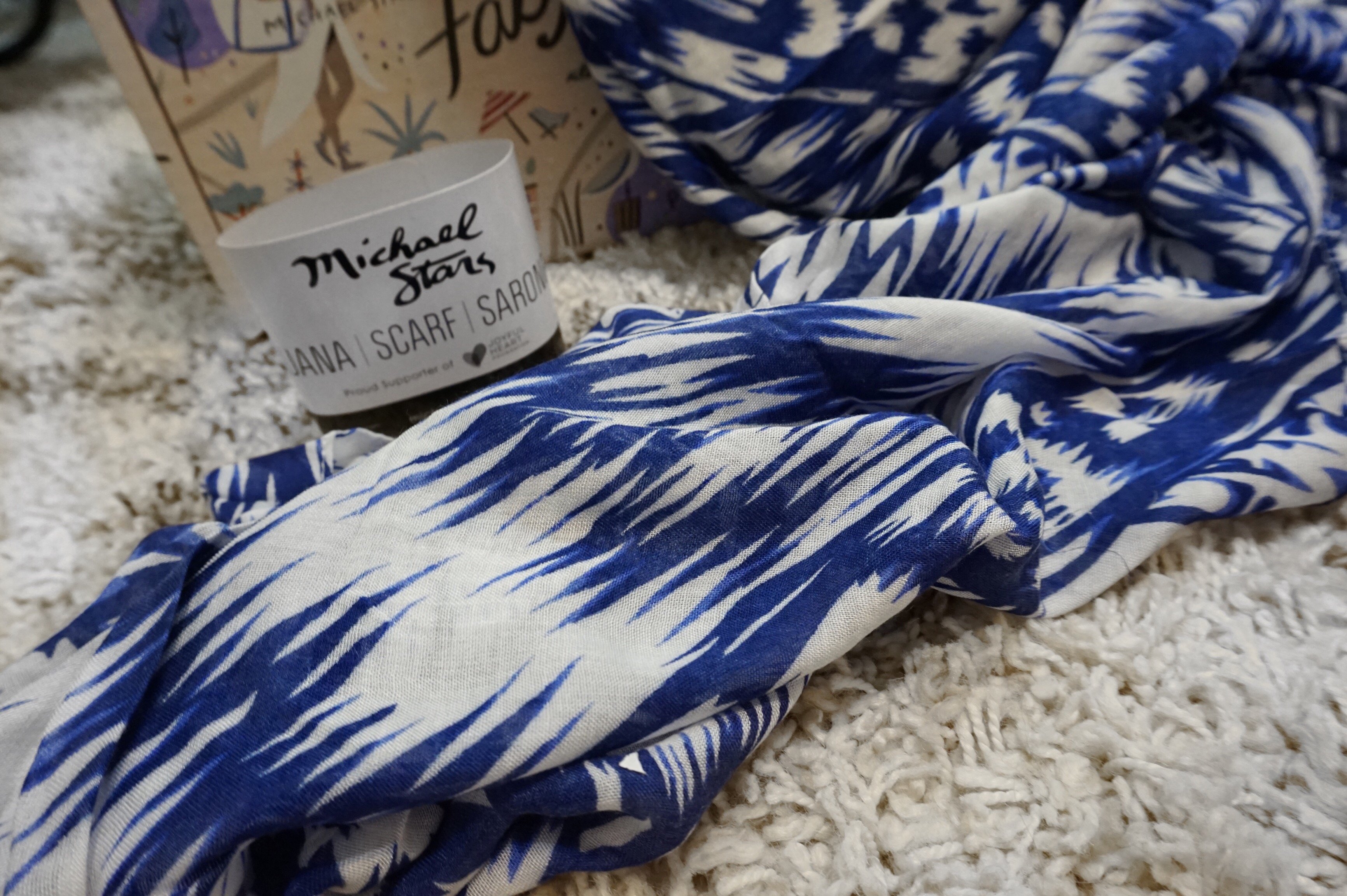 Get $20 off your order of $100+ with code: FABFITFUN20
I will be sharing my favorite ways to wear this in an upcoming post–see it here.
–Kris Nations Mystic Bar Necklace ($58 value)
I just love the packaging of this necklace- it comes in a cute little glass bottle! The chain is an adjustable length 16-18 inches. The gemstone bar measures about 0.75″. This necklace has a silver overlay and is one of 3 colors you could've received. Since I am a Select (VIP) Member, I got to choose my color- I chose 'Howlite'.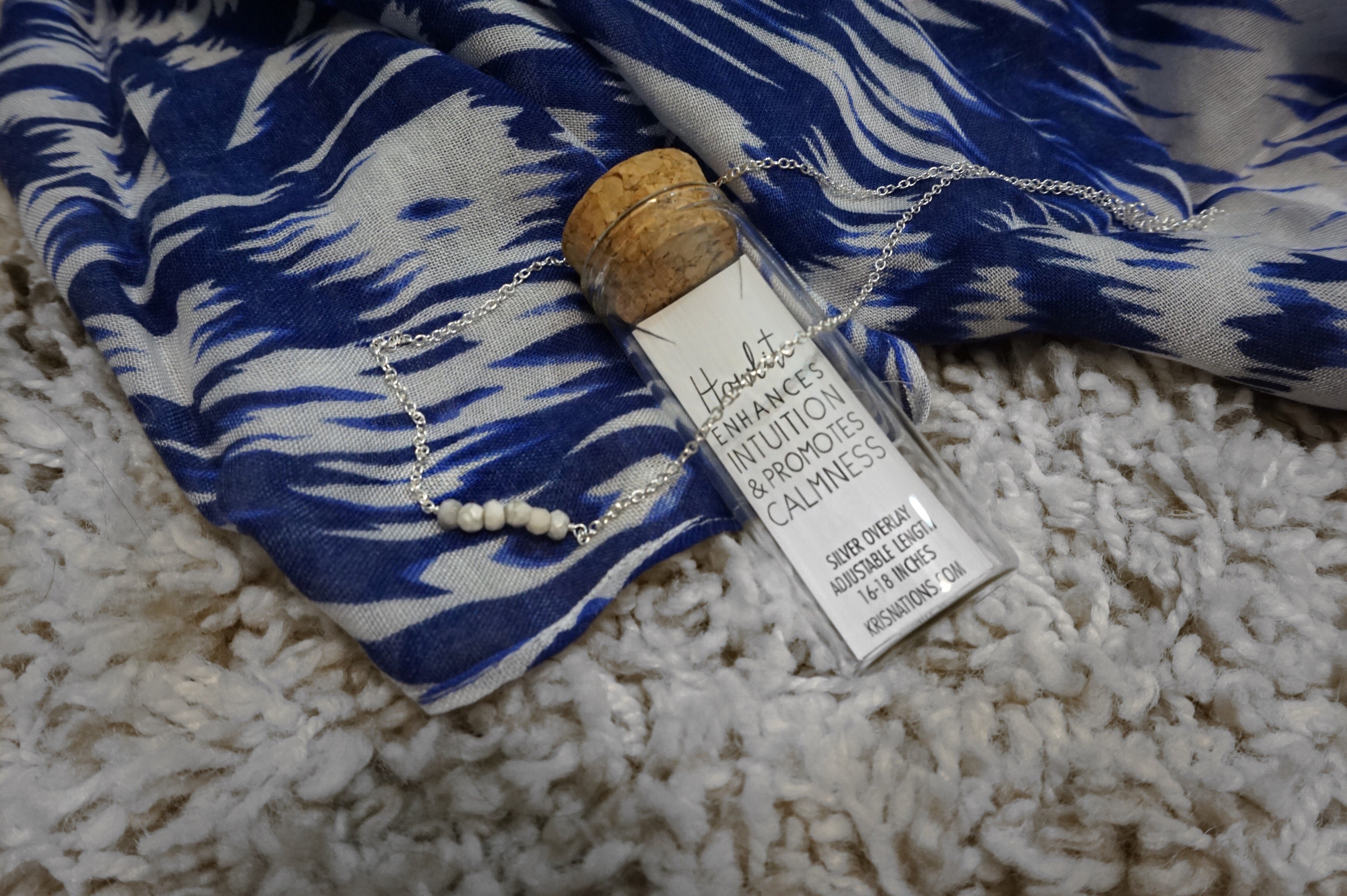 $20 off sitewide with code: FFF20
---
Cargo HD Picture Perfect Highlighter in Bronze ($30 value)
This highlighter is beautiful! The feel is very silky. It is highly pigmented and the shimmer is very fine, so it doesn't show up super glittery.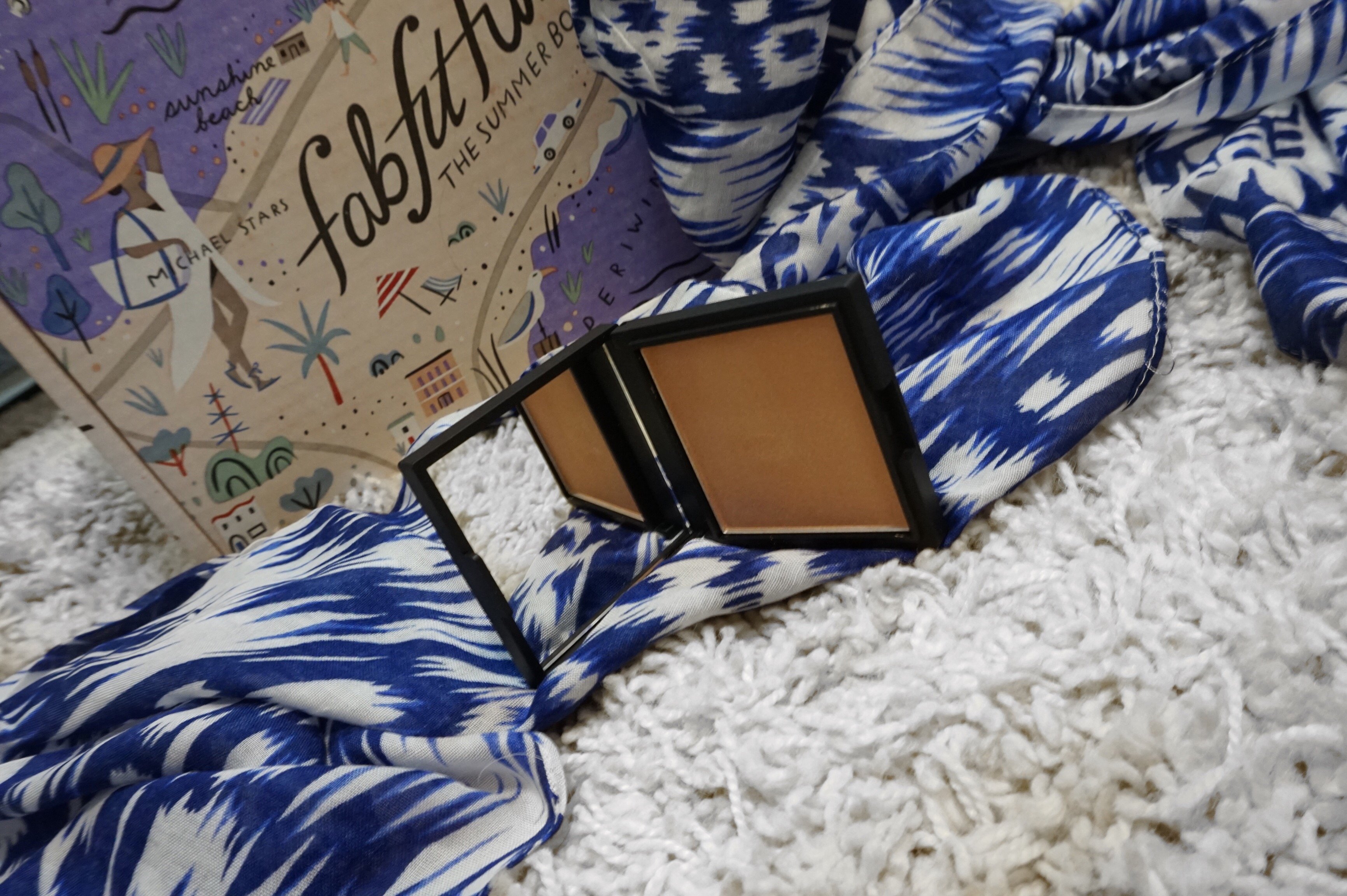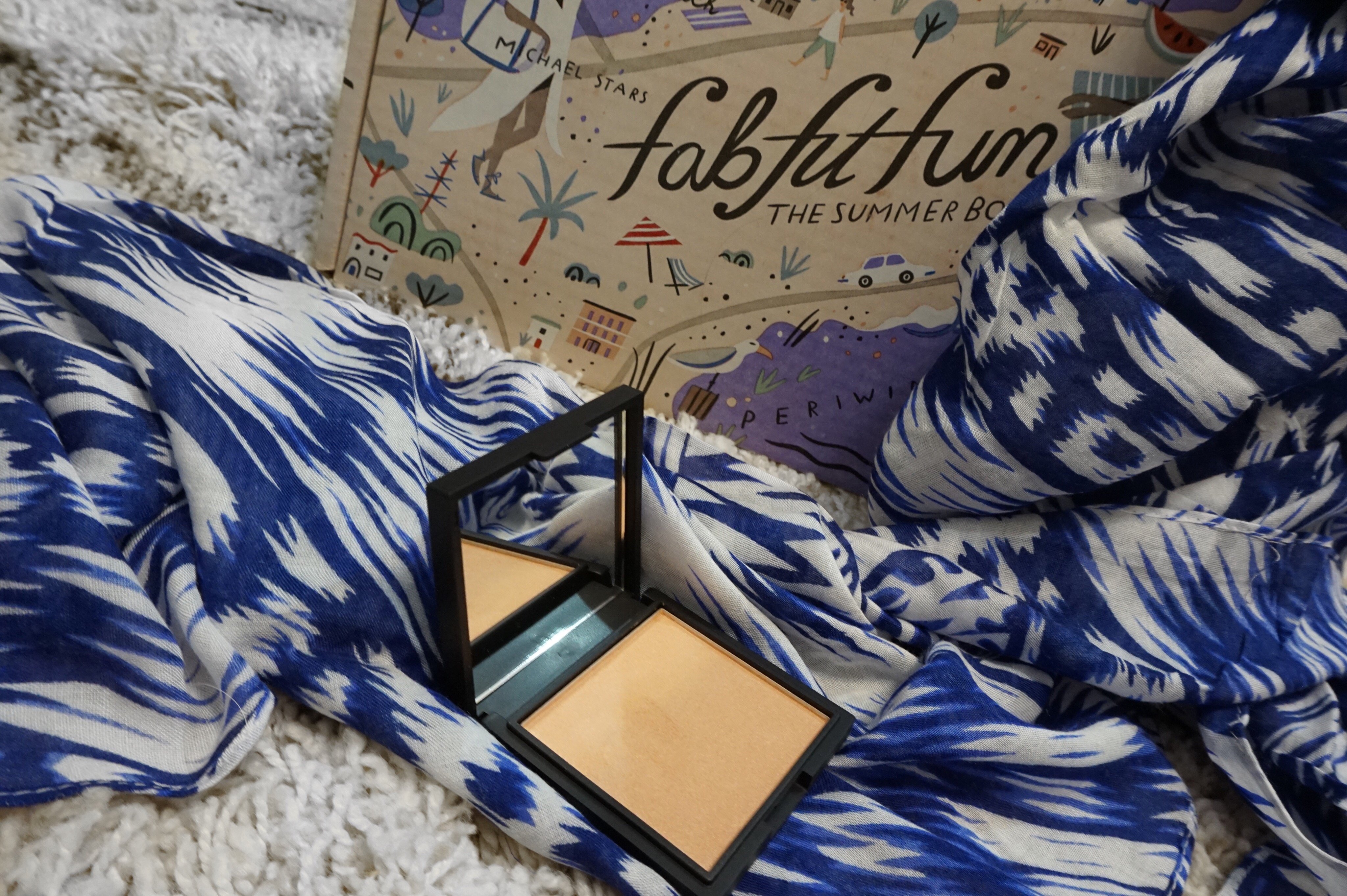 20% off sitewide with code: FFF20
---
–Juice Beauty Smoothing Eye Concentrate  ($29 value)
This eye concentrate has organic + natural ingredients only. I'm always looking for new skin care products to try out, so I am excited to try this one!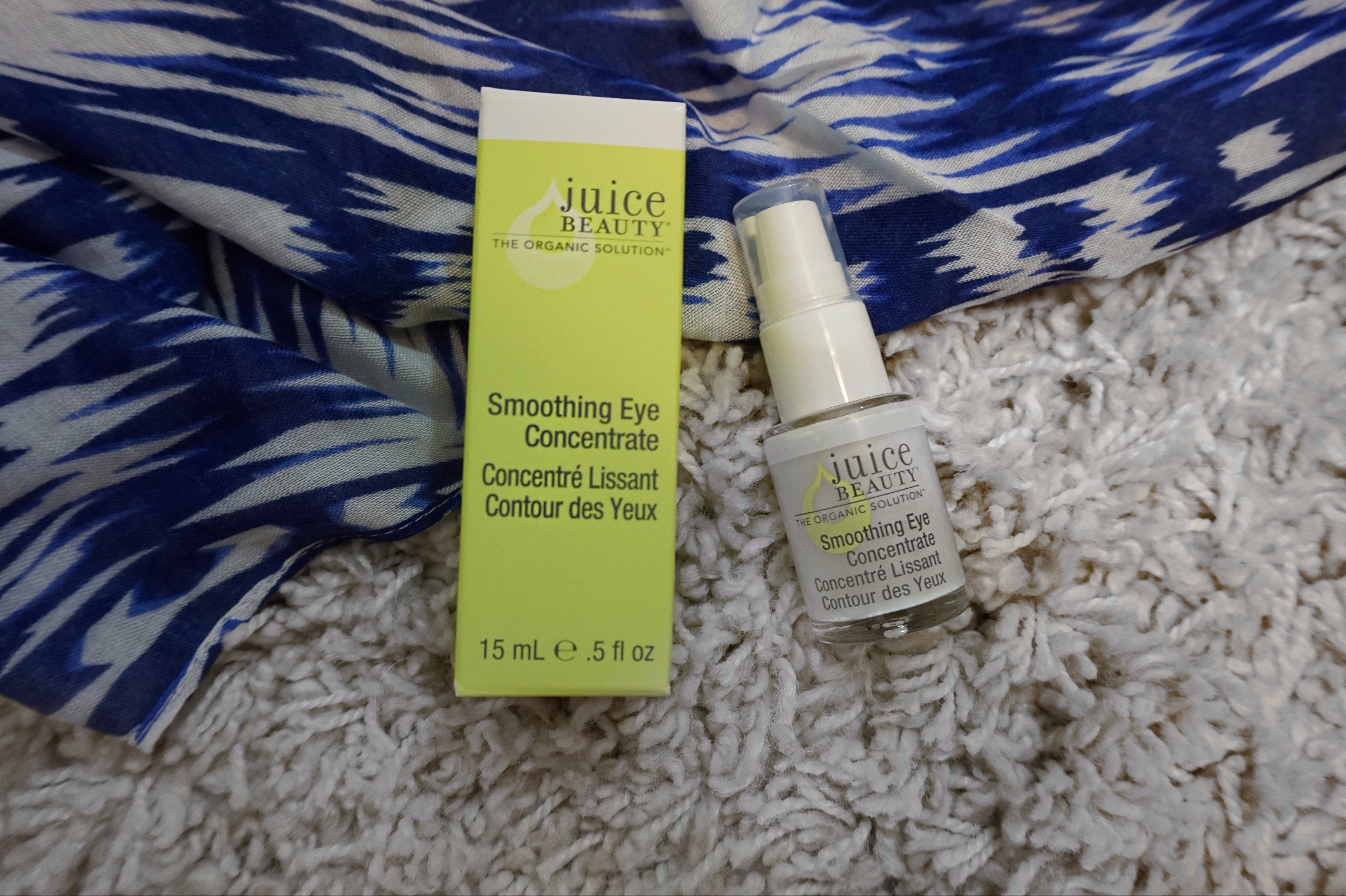 Get 20% off sitewide with code: FFF617
---
–Avene Eau Thermale Ultra-Light Hydrating Sunscreen Lotion ($24 value)
The formula of this sunscreen is fragrance, paraben, and oil free, which is great! It is very lightweight, which will work great on its own or under makeup!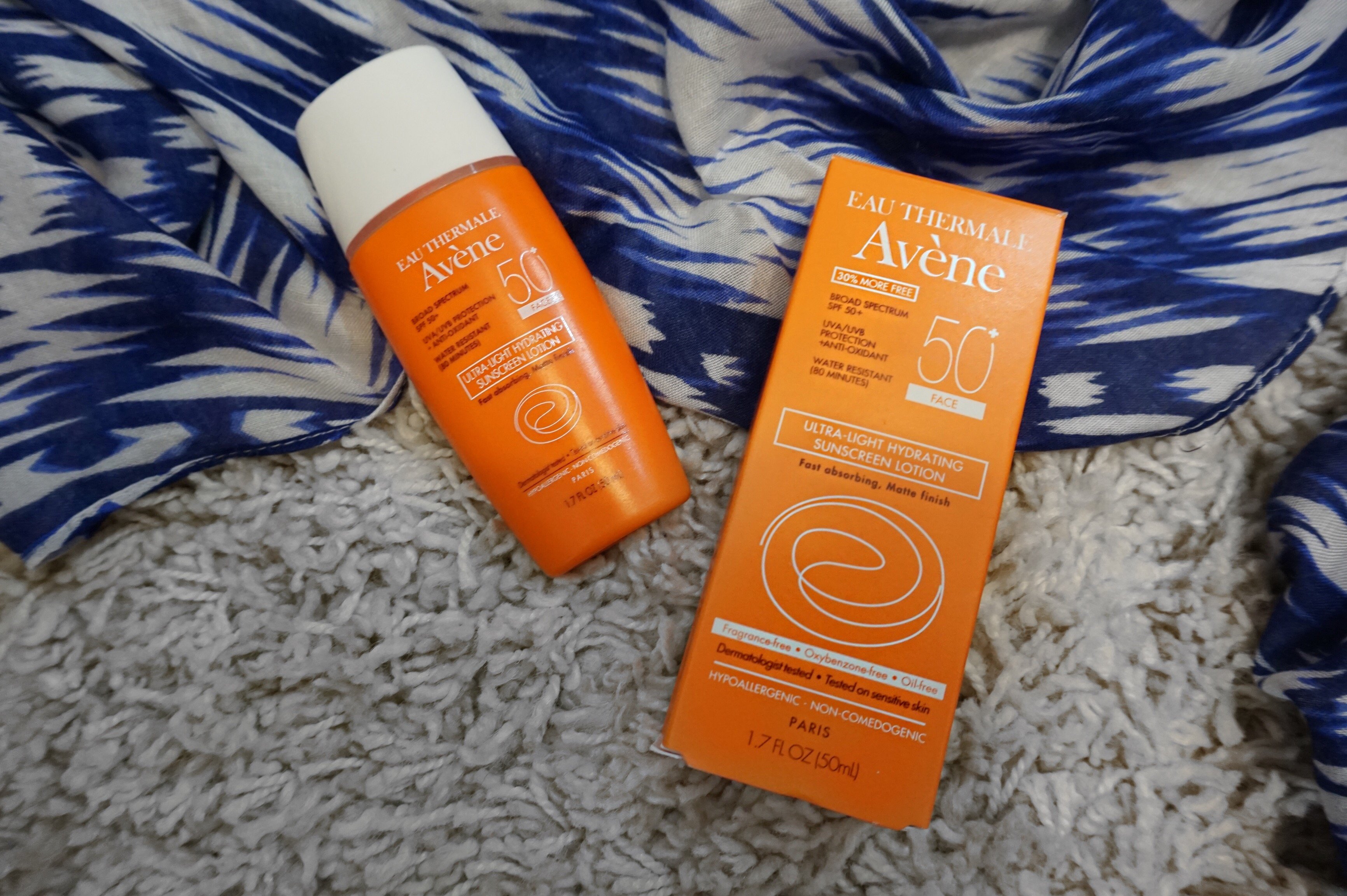 $10 off your purchase of $45+ with code: FFF10
---
Extra:
Vital Proteins Marine Collagen Sample
– Value $2.50
(This collagen sample is an extra in the box that doesn't count toward the total value of the box for subscribers) If you have followed me on social media, you know I've raved about the Vital Proteins Collagen Peptides
!! I take the collagen peptides daily and have been doing so for about 6 months now. Sometimes I slack, but I notice a huge difference in my skin and nails when taking it. I either put a scoop in my coffee or put it in hot water with lemon. It is odorless, although some people think there is a slight taste. When reading about the Vital Proteins Marine Collagen
they seem to be very similar as far as what they do for your body, the only difference is where the collagen is coming from. I also recommend the Vital Proteins Collagen Beauty Greens.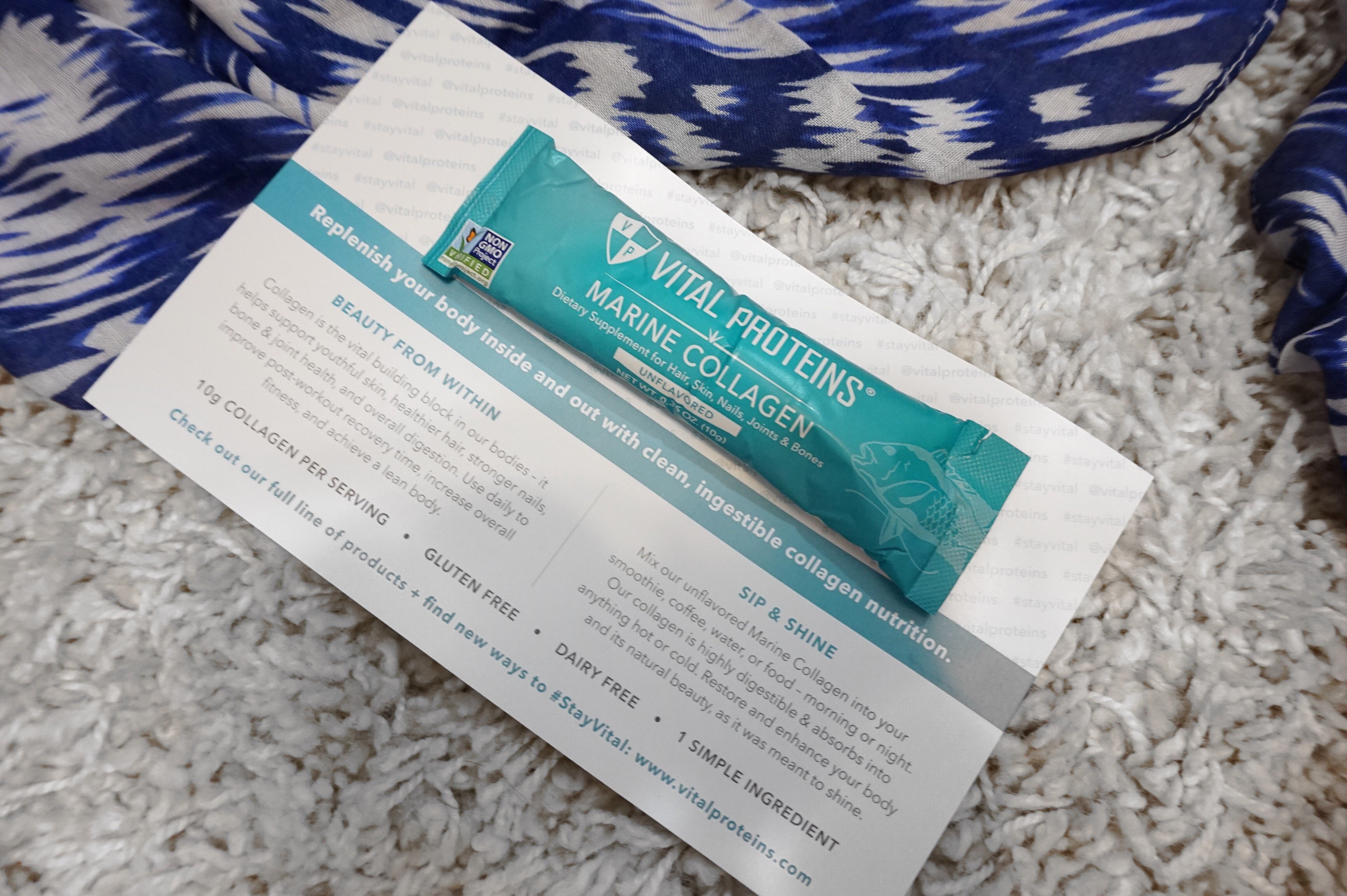 ---
Choice Items:
Next up are the choice options. This pertains to all subscribers, whether they are VIP or not. All subscribers get the option to pick from the options below.
First up was a mystery fitness item or a mystery beauty item. I actually chose the option to go with both the beauty and fitness items for an additional cost, because I just couldn't choose!
Fitness item:
Way of Will Post Training Massage Oil ($29.50 value)
100% natural ingredients. Recover from your workout with the cooling and soothing oil. The smell is so amazing!!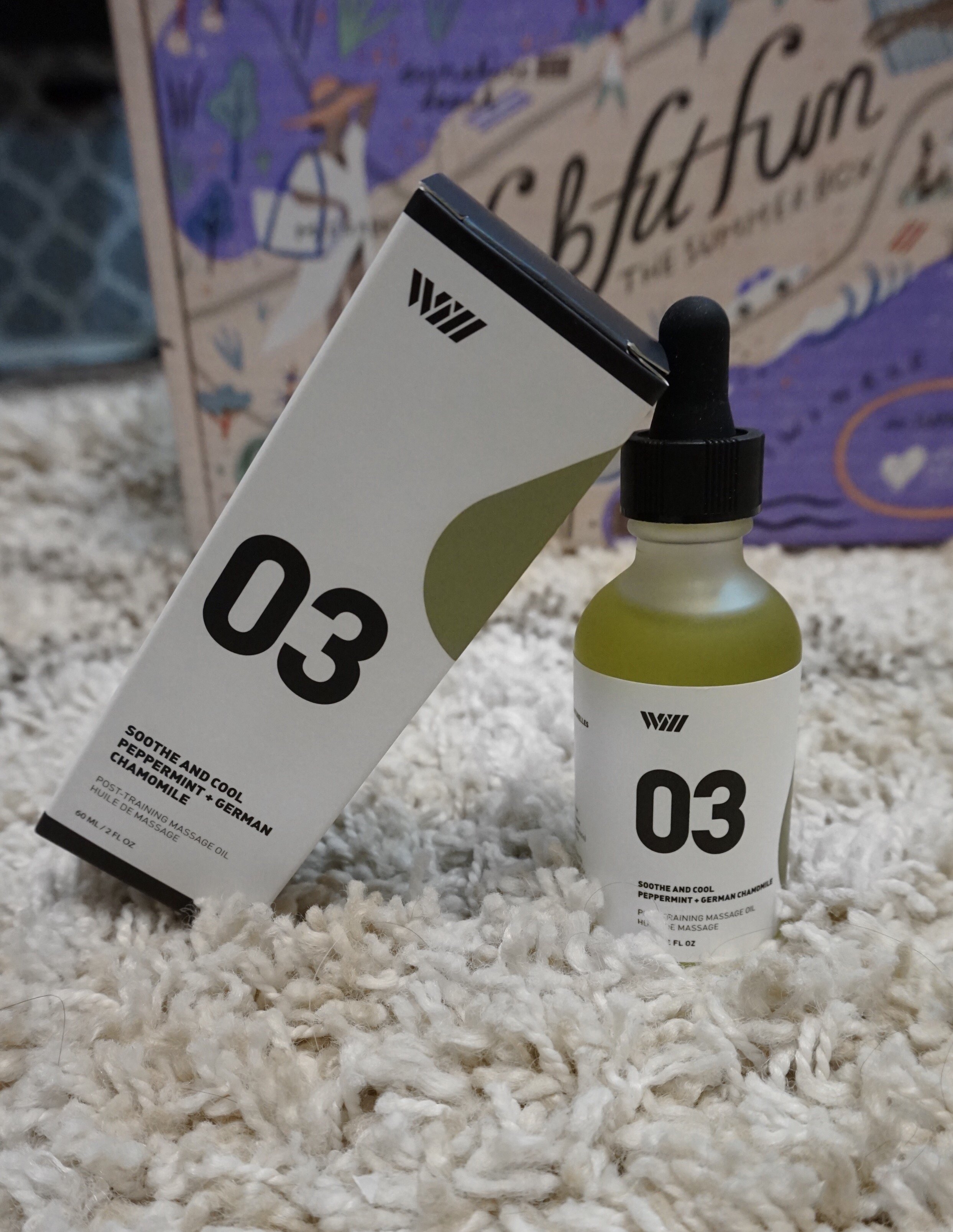 Get $20 off your purchase of $50+ with code: FFF20
Beauty Item:
Klorane Dry Shampoo with Oat Milk ($20 value)
This dry shampoo is formulated without parabens or sulfates, and it is great for both absorbing oil and also adding texture and volume. I use dry shampoo almost every day, even if my hair is clean- it gives it a bit of added texture and hold!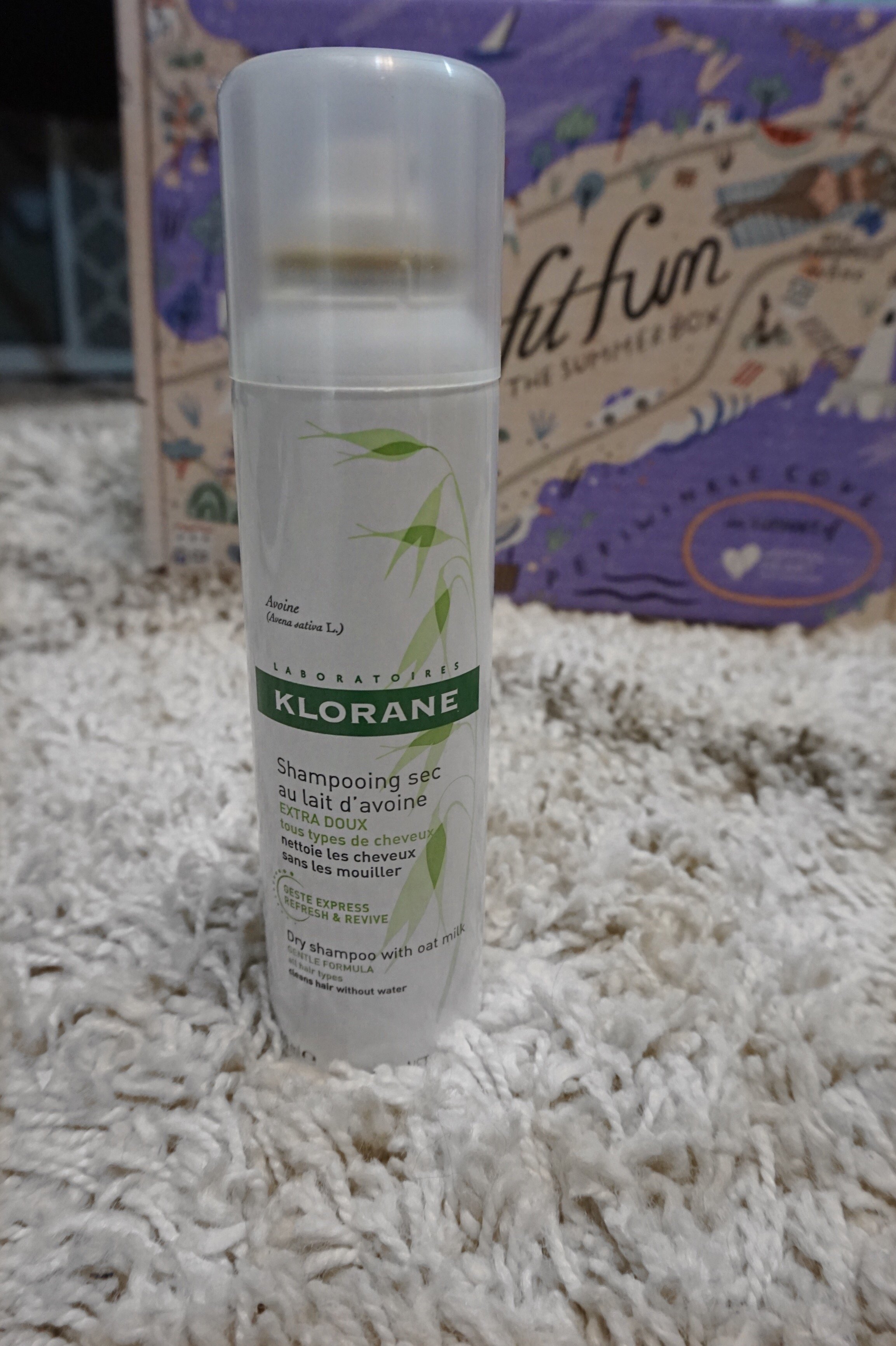 Get 20% off your purchase of $45+ with code: FFF20
---
The next CHOICE items were to choose between a traveler, artist or chef item! I couldn't choose between all 3 of these, so I selected the option to "surprise me"thought I had chosen the Chef item, but  I ended up choosing the Artist item.
Artist item:
Amy Tangerine Art Kit ($22 value, but currently on sale for $9.99) This set includes a canvas (8X10 inches), stencil, acrylic paints, paint brush, and foam stamper: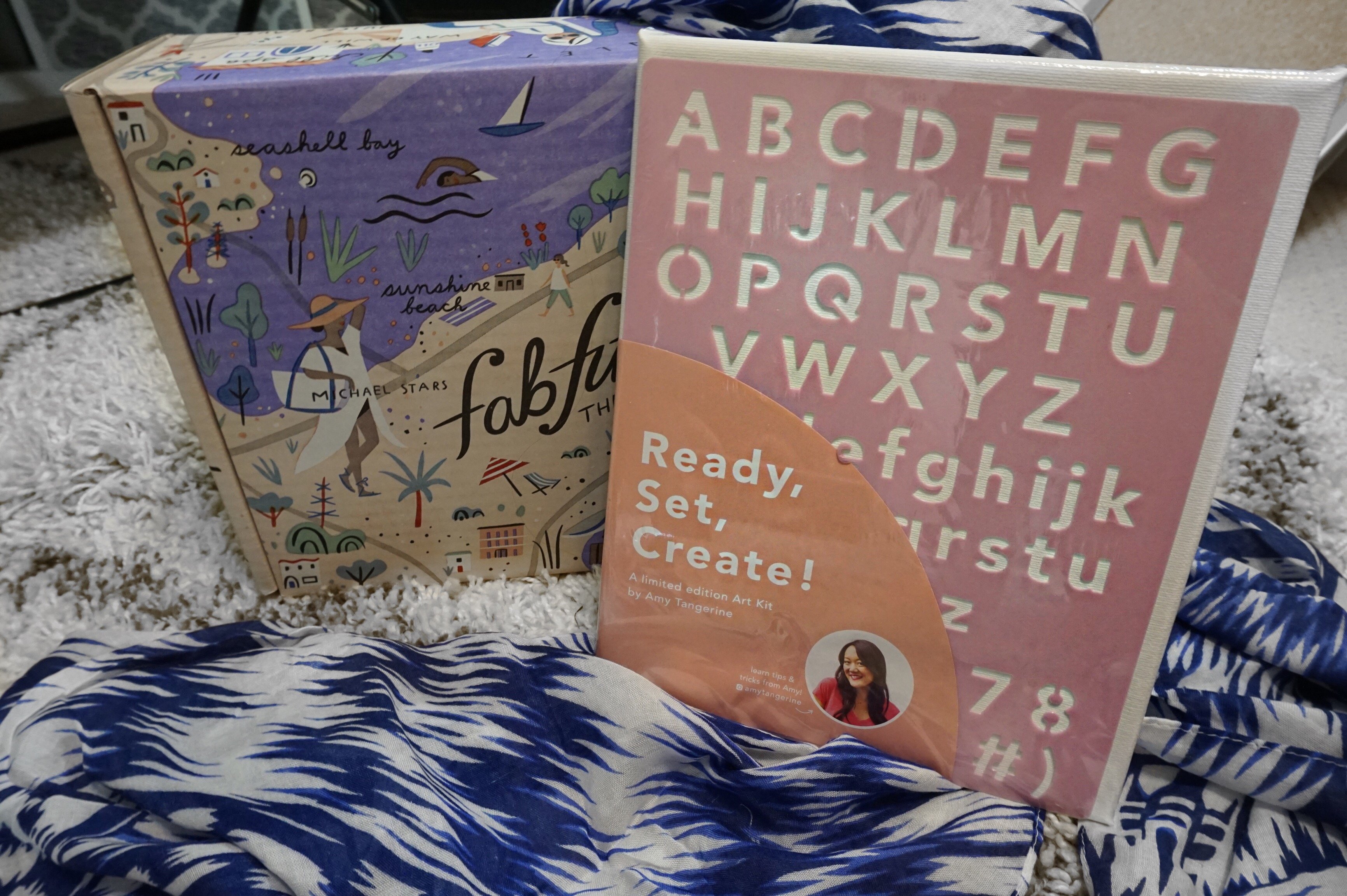 In case you are curious, here are the other items:
Chef item:Â 
Salted Himalayan Pink Salt Kit ($26 value)Â Comes with a grater and stand, along with some recipes.
Traveler item:
Understated Leather Travel Set ($28 value) This set includes a luggage tag and passport holder in vegan leather and in a super cute rose gold color.
---
Now, for the ADD ONS:
Ad ons are items you can choose to be sent with your box that are at a discounted rate. Since you all know I am a shopaholic and a sucker for deals, I chose a few add ons this time around!
Anderson Lilley Lotion ($24 value) Add on price was $12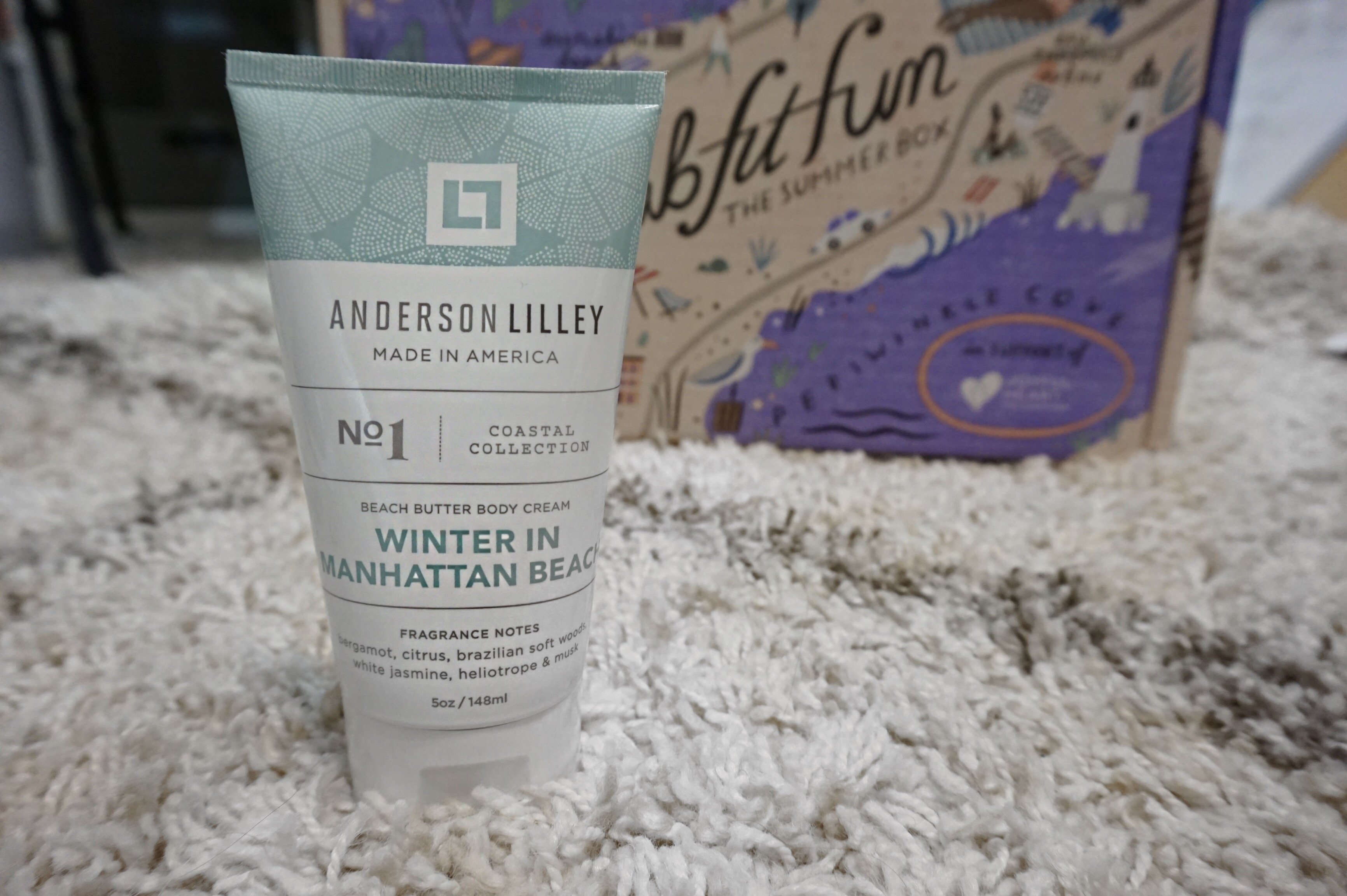 Living Proof Perfect Hair Day Dry Shampoo
 – ($22 value) Add on price was $9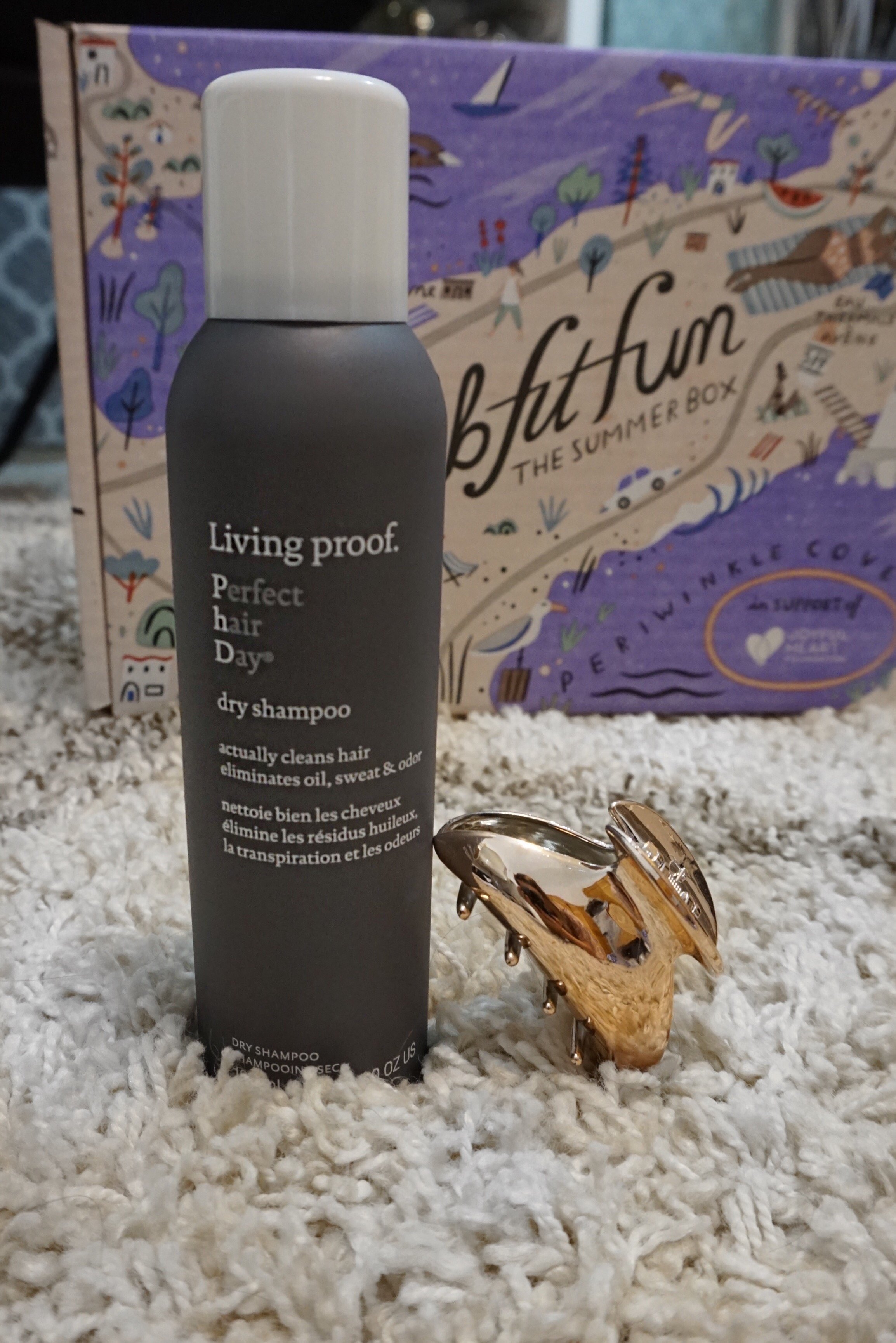 Kopari Oil – ($44 value) Add on price was $14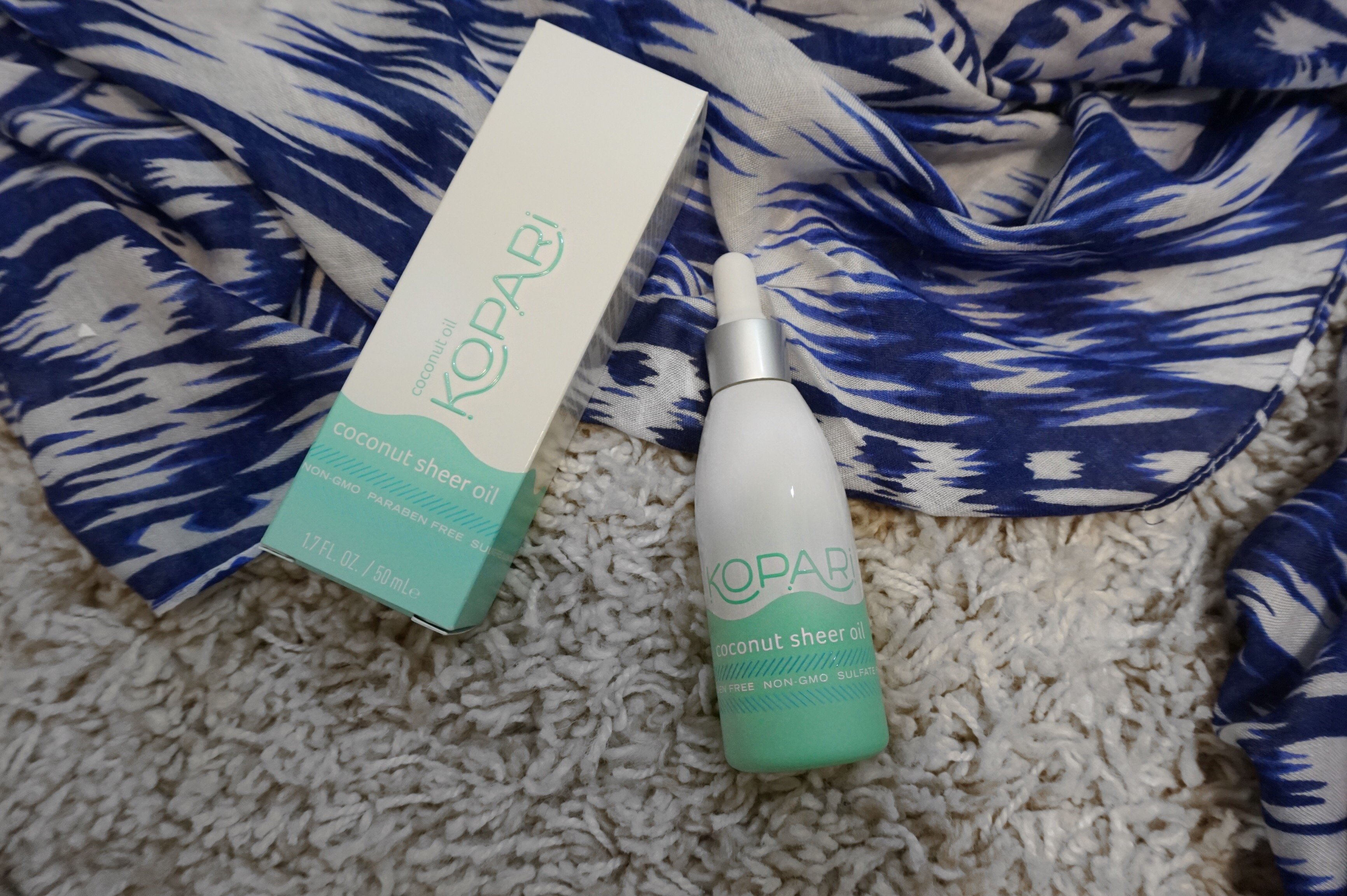 And that's everything!! Lot's of good stuff and I can't wait to review them in a future post for you all! Tell me, what do you think of the Summer 2017 FabFitFun box? What was your favorite item?
GET $10 OFF your First Box HERE!!
If you purchase any of these products online, save money by using EBATES (Sign up now and get $10)Â or SWAGBUCKS!!
Until next time,
FOLLOW ME ON SOCIAL:
Snapchat: Â @itsmekelsie22 Â  Â Facebook: Kelsie Kristine
Instagram: @itsmkelsie22Â  Â  Â Twitter: @itsmekelsie22
YouTube  Become an Influenster     Join FabFitFun
 *IF YOU ARE READING THIS ON BLOGLOVIN', SOME LINKS AND/OR PHOTOS MAY NOT APPEAR.  VIEW ORIGINAL POST FOR ALL LINKS/PHOTOS.
*Please note- some links may be affiliate links.