Happy Tuesday! This past weekend was my bridal shower & I had so much fun! At the end of the shower, my fiance, Conor came to help wrap things up & transport the gifts. Once we were done packing up, we had a mini date night before heading home to put away our gifts. Although this was an out of the ordinary date night, I wanted to share with you what our typical date night looks like, and include our outfit details from this past weekend. Plus, read on for a GIVEAWAY!
Our typical date night usually just involves going to dinner, but lately, we have been trying to mix it up a bit. We've done dinner and a movie, dinner and the driving range (that night was especially fun), or just a movie night (sneaking in some snacks in place of dinner). Conor and I love going to the same places to eat and ordering the same things, so recently we've had a mission to try new places to eat or if we do go somewhere that we've been before, we try to change up what we order.
Depending on the restaurant and itinerary we choose for date night, we dress accordingly. If we're just doing a movie night and no dinner, we will wear comfy clothes, which is our favorite! For dinner and the driving range, or dinner and a movie, we dress a bit more casual. Every once in a while we will go out to a fancy restaurant so we will dress it up a bit, usually a dress for me and some slacks and a nice button up for Conor.
Since I had my bridal shower earlier in the day for this recent date night, I was still dressed pretty nice, so we went out to a nicer restaurant for dinner. Conor loves wearing his navy pants, either some nice tennis shoes or his cognac boots, along with a nice button up shirt.
To add an accessory to his outfits, Conor loves wearing a watch. He especially loves his new watch from JORD (pronounced "YODE") & I love it too! The watch is made from koa wood and features sapphire crystal glass for the face, with gears in full view! It is a self-winding watch, so it requires no battery, which is awesome! The watch is also splash proof & has a 1 YEAR LIMITED WARRANTY!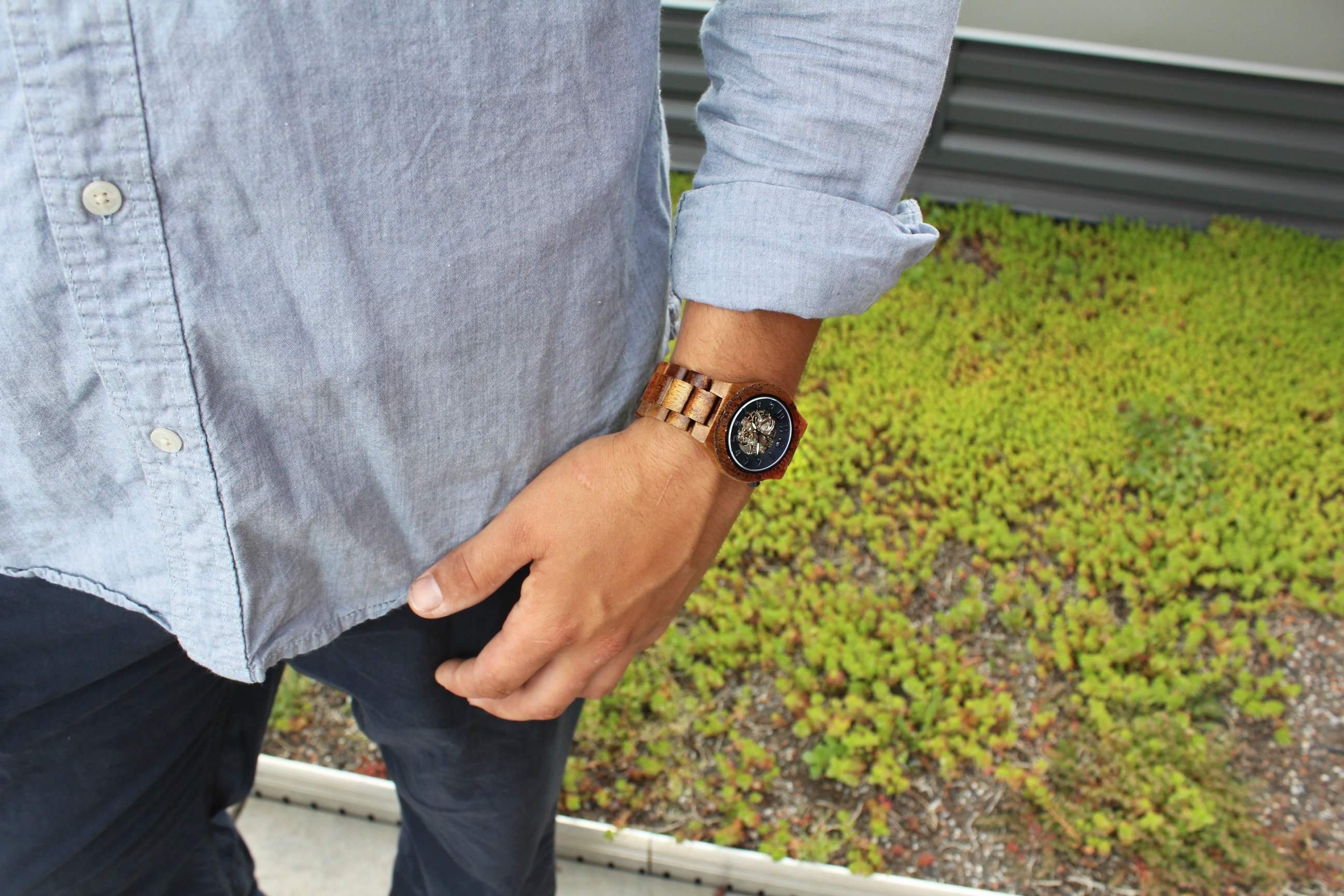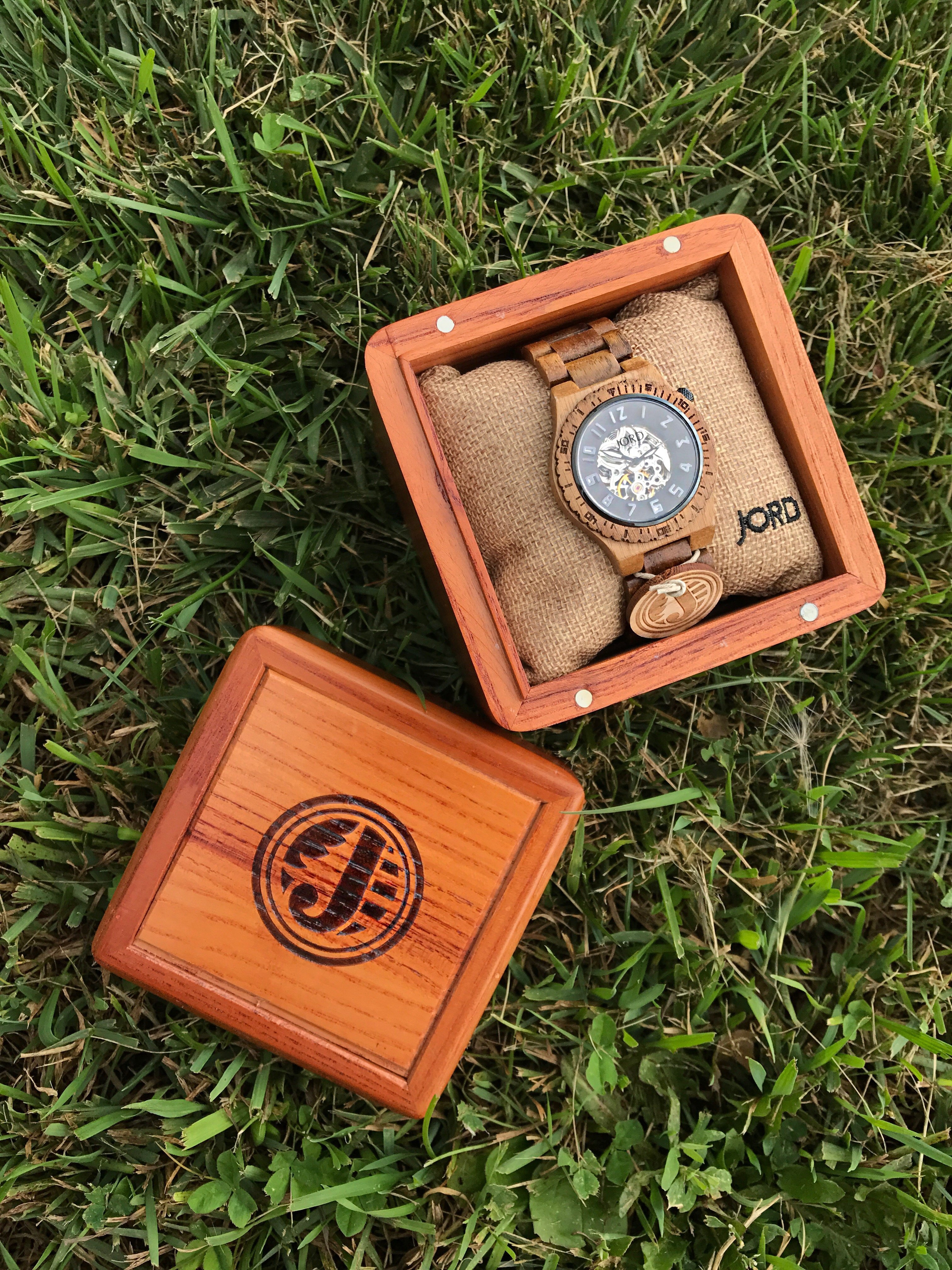 Conor and I would love to hear your date night options in the comments below. We are always open to new & fun date night ideas!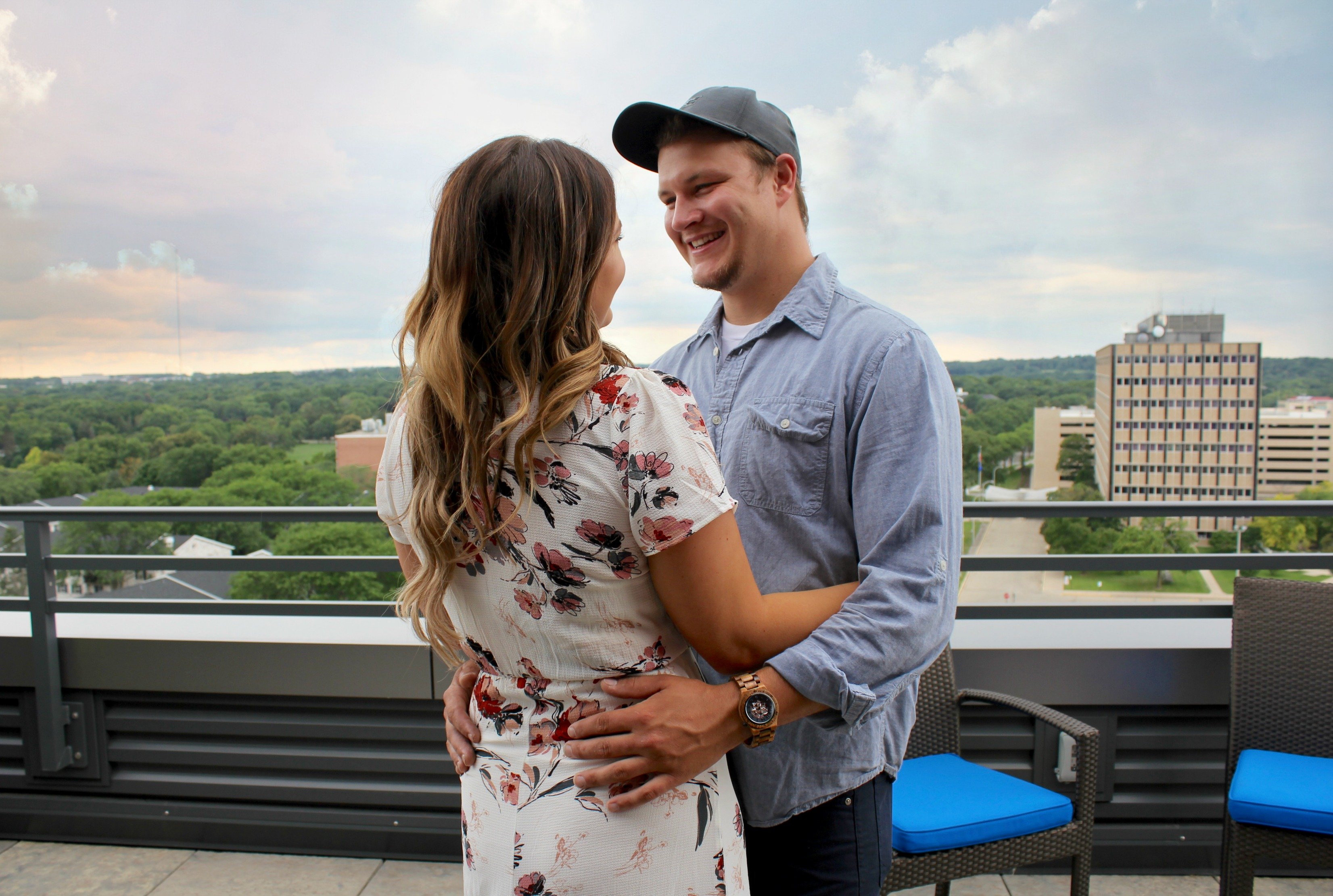 Floral Wrap Dress(Sold out)-Similar HERE or Shorter version HERE | Strappy Sandals
Button Up Top | Navy Pants | Cognac Boots | Watch
---
GIVEAWAY
UPDATE: The giveaway is now closed- the winner has been contacted via email. Thank you to all who have entered!
Enter to win a $100 gift card to use on the JORD site! Everyone who enters will also receive a $25 coupon code just for entering!
Details: The giveaway will close August 20th, 2017 at 11:59pm. 
---
Thanks for reading & good luck in the giveaway!
FOLLOW ME ON SOCIAL:
Snapchat: Â @itsmekelsie22 Â  Â Facebook: Kelsie Kristine
Instagram: @itsmkelsie22Â  Â  Â Twitter: @itsmekelsie22
YouTube  Use EBates to shop online and get cash back! Get $10 when you sign up
Become an Influenster       Join FabFitFun
---
---