I received the Milk Makeup Blur Liquid Matte Foundation ($40 value) and the Dab + Blend Applicator ($14 value) from Influenster recently and have been testing it out! Today I am sharing my thoughts and review, as well as some photos of the products!
Disclaimer**I received this product free from Influenster for testing purposes. All opinions are my own.

At first, I thought the color I chose was way off, but after trying it on the skin, it was pretty darn perfect! Funny how different makeup looks on skin than in packaging.
I received the shade light and golden light.
The Dab + Blend Applicator
This applicator is so unique. I've seen these silicone applicators before, but this is the first time I have tried one. Personally, I am not in love with the sponge because it doesn't soak up excess product like a beauty blender would, but I realized I just need to use less product. I am still trying it out to see how I feel about it. With the right amount of product, I can see this working well, plus
On the Skin
This foundation is supposed to be full coverage and have a "blurring" effect, so minimizing the look of pores and smoothing out the skin for a flawless, matte finish. After trying it out, it definitely does what it says! It is a very smooth finish and definitely minimizes the look of pores!
About Milk Makeup
"Milk Makeup launched in 2016 with the goal of creating easy essentials for an on-the-go lifestyle. They believe in self-expression, good-for-you ingredients, and that, when it comes to makeup, there are no rules." -Sephora website
Milk Makeup is 60% Vegan and is cruelty-free. They do not do any testing on animals.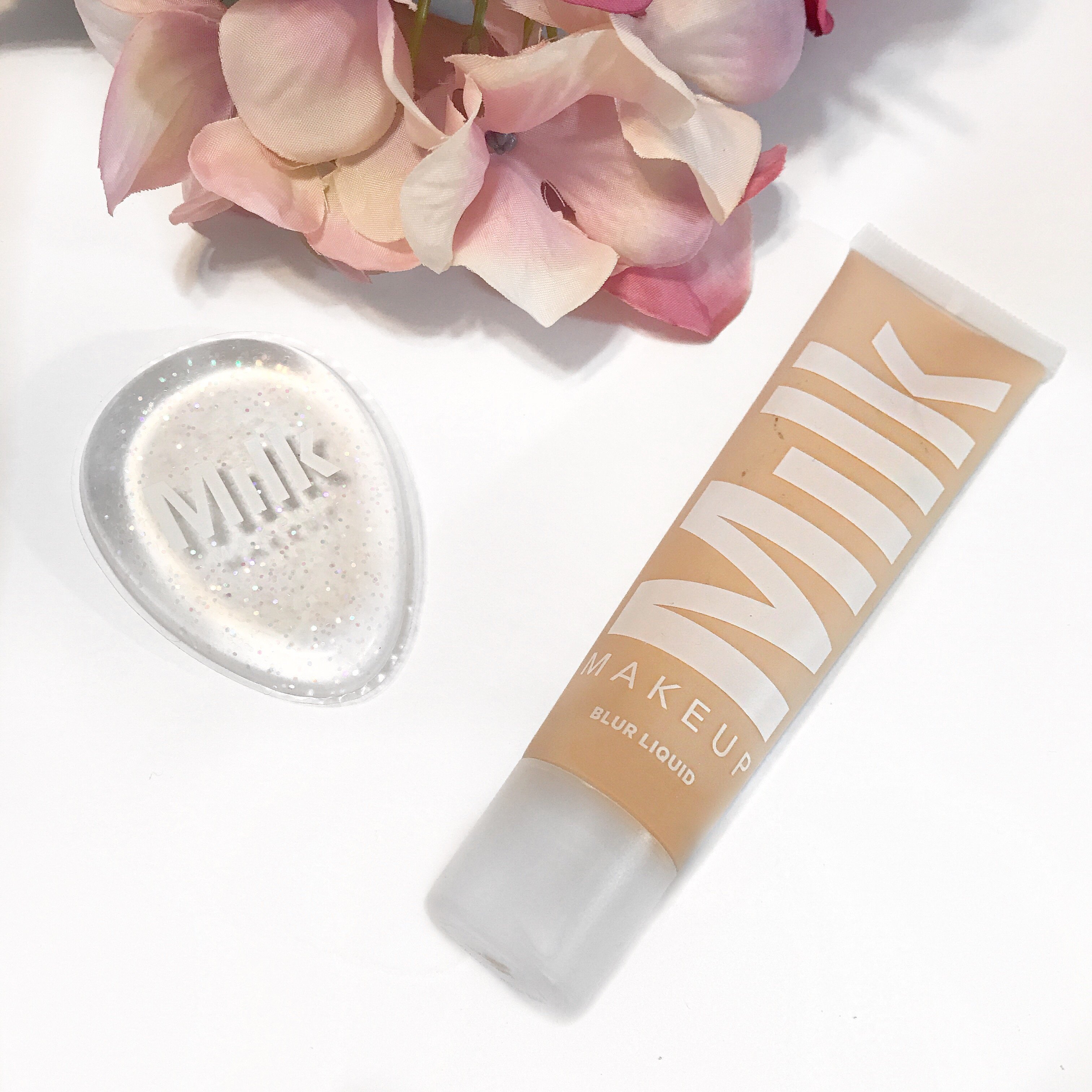 The foundation I received from Influenster is formulated without parabens, sulfates, or phthalates. The foundation is vegan, oil-free, gluten-free, silicone-free, and cruelty-free.
VERDICT
Overall, I think I am loving this foundation and will definitely continue to use it! I definitely want to try out their blur stick foundation, since I love how easy stick foundations are to use! I will continue using the dab + blend applicator as well to make sure I am using it correctly!
Want to be an Influenster? Sign up here.
Thanks for reading!
Until next time,
FOLLOW ME ON SOCIAL:
Snapchat: Â @itsmekelsie22 Â  Â Facebook: Kelsie Kristine
Instagram: @itsmkelsie22Â  Â  Â Twitter: @itsmekelsie22
YouTube  Become an Influenster     Join FabFitFun