Hey everyone! I'm back again with another unboxing for you! This box is the Fall FabFitFun Box! I LOVE Fall and everything about it, so I was so excited to get this box!
I will not be doing an additional post about the box with a review this time, however some of the products may come up in future reviews.
The Breakdown:
FabFitFun is a seasonal subscription box – 4 boxes per year. Â $49.99 per box, or save money by becoming a VIP (Select) member and pay $174.99 up front. As a Select member, you can customize your box, as well as get priority shipment. Each box comes with about $200+ worth of products, so it's such a great deal!
Get $10 OFF your own FABFITFUN Box – sign up here and use code WINTER10
See my Summer 2017 FabFitFun Review & Unboxing Video HERE!
Even though I just got married when I received my box, I wanted to get an unboxing video up for you quickly, and didn't realize the background music was a bit too loud! :/
Items in my Fall 2017 Box:
*Disclaimer- some links are affiliate links*
Keep an eye on my Instagram and InstaStories for reviews and posts on the below products! @itsmekelsie22
trèStiQue Matte Color & Shiny Balm Lip Crayon – ($28 value) I received the color Florence Fig, but Tuscan Wine was the other shade. I was able to pick from the two shades since I am an annual subscriber.
Whish Renewing Mud Mask  – ($48 value) I've never tried their face masks, so I'm excited to try these!
MOLR Dental Club Organic Carbon + Coconut Teeth Whitening Powder and Toothbrush – ($45 value) I tried this already and it was very interesting! You definitely need to be careful not to make a mess, but I definitely liked it!
Deco Miami Lavender Cuticle Oil – ($12.50 value) This smells so amazing!
Imm Living Coxet Wire Heart Ceramic Jewelry Holder – ($33 value)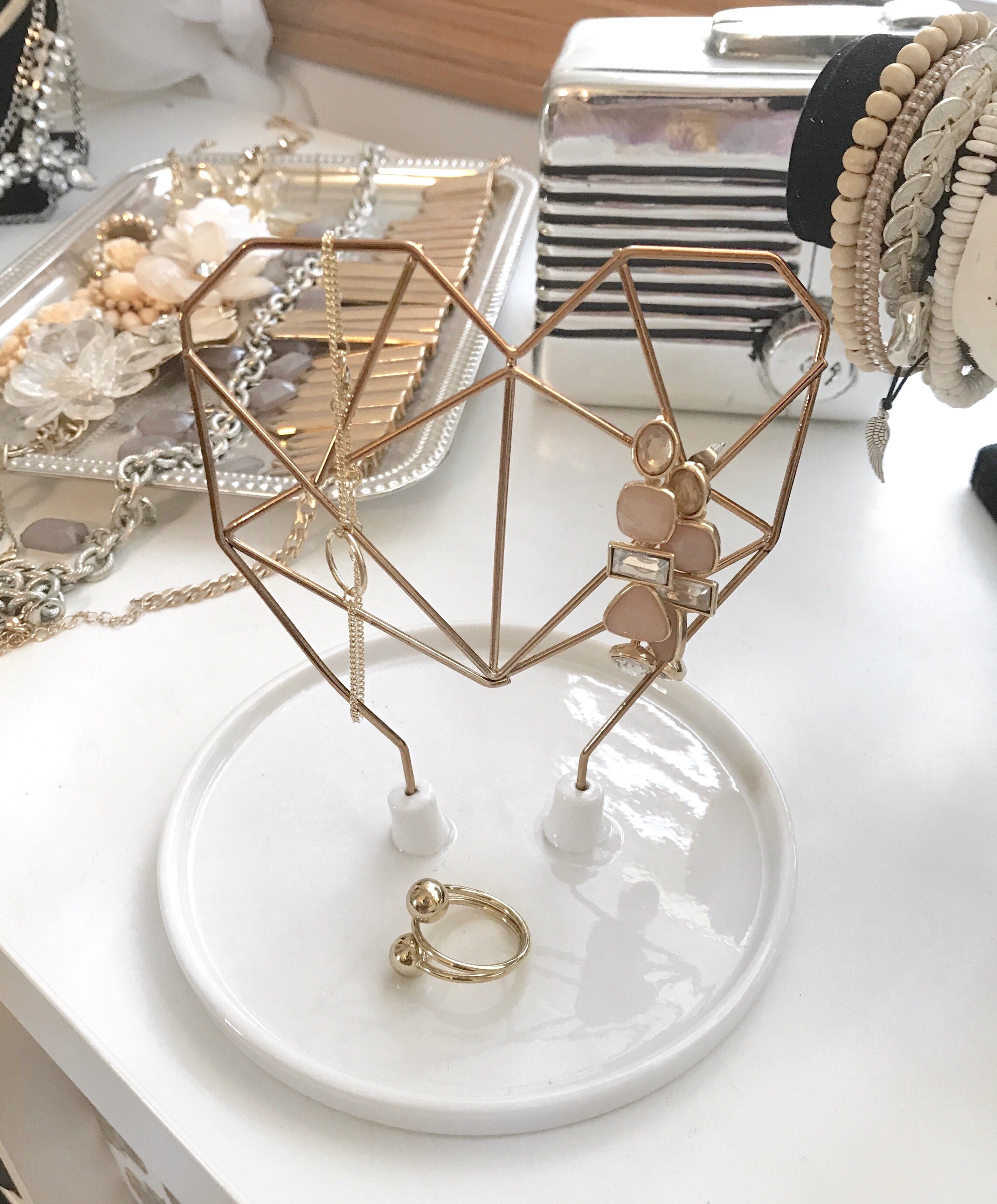 The JetSet Diaries Beanie in Pink – ($49 value)  This was the fashion item for this box and all subscribers could pick between a belt or a beanie. (You'll either receive the pink or black beanie.) This is a great looking beanie!
Mer Sea Cozy Wrap – ($98 value)  I chose the blush color, but subscribers will receive one of three colors. If you are a VIP you can pick the color. 100% polyester and measures about 93″ by 21″ (with fringe).
Private Party Gym Bag – ($59 value) You'll get one of three phrases on the bag. Select (VIP) members will be able to pick the bag of their choice- I chose the cupcakes phrase.
My TagAlongs Hot & Cold Gel Pack – ($15 value)
Cottonelle Fresh Care Flushable Cleansing Cloths – Sample
DP Hue Apple Cider Vinegar Hair Rinse – ($35 value) I thought this was an add on, but I realized it was supposed to be either this product or the charcoal teeth whitening product, but I paid extra to get both.
Add ons:
Summer and Rose gold bracelet  – ($38 value)
(Boho Betty Bracelet from video -COWHIDE CUFF BRACELET-Â Use code Kels20 for discount at checkout.)
Murad Acne Control Clarifying Cleanser – ($30 value)
Murad Acne Spot Treatment (or at Ulta) – ($22 value)