TGIF! Happy Friday everyone! Welcome back to another look in our Beauty Mix Series with the lovely ladies, Jasmine, Ashleigh and Lily. This week's look is a "Vampy Lip" look! This look is perfect for Fall, especially with Halloween just around the corner. If you missed last week's look you can check that out here: Orange Hues Makeup Look : Beauty Mix Week 4.
Now, if you've followed me for awhile, you know that I love my nudey pink lip colors, so a bold lip like this is way out of my comfort zone, but I have to say I definitely do like it.
*Disclaimer- this post contains affiliate links.
The Lip Color
The lip color I chose for this look is Nyx Pin Up Pout Lipstick in the shade True Vixen. It's a deep berry purple shade. I also paired it with the NYX Professional Slide On Lip Pencil in the shade Dark Soul, and it was a little more red than the lipstick, but that's okay!
Thoughts
Looking back I definitely would've gone with a liquid lipstick or something a little more longer lasting than this lipstick. I felt it applied very splotchy and after a few layers it looked a bit better. My lips are very chapped during this look so I also should've done some kind of lip scrub before trying this out.
The "Vampy Lip" Look
I went with a dark smokey lid with this look and although it looks sloppily done in the video, I think the end result was what I was imagining.  It's a super easy look too!

Products Used
Eyes:
Mac Pro Long Wear Paint Pot in Soft Ochre
Morphe 35O palette
Dose of Colors DesixKaty "The Girls" Eyeshadow Palette – Harpoon and Turbosan (currently sold out, but will be back this month)
Maybelline Master Cream Kohl Eyeliner
L'Oreal Voluminous Lash Paradise – Black
Ardell Natural Lashes
Face:
Primer:Â Smashbox PhotoFinish Primer
Foundation:Â Estee Lauder Double Wear
Concealer:Â Maybelline Dark Circle Eraser in Light
Setting Powder:Â Neutrogena Shine Control Powder in Translucent
Eyebrows:Â Anastasia Beverly Hills Dip Brow in Taupe
Highlighter:Â Becca Shimmering Skin Perfector – Opal
Blush:Â Milani Baked Blush in Luminoso
Bronzer: NYX Matte Bronzer – Light
Lips:
Lip Liner NYX Professional Slide On Lip Pencil in the shade Dark Soul
Lipstick: Â Nyx Pin Up Pout Lipstick in the shade True Vixen
---
Check out the other girls looks- they are so beautiful!
|  Jasmine Maria  |  Beauty with Lily  |
| Ashleigh Rose  |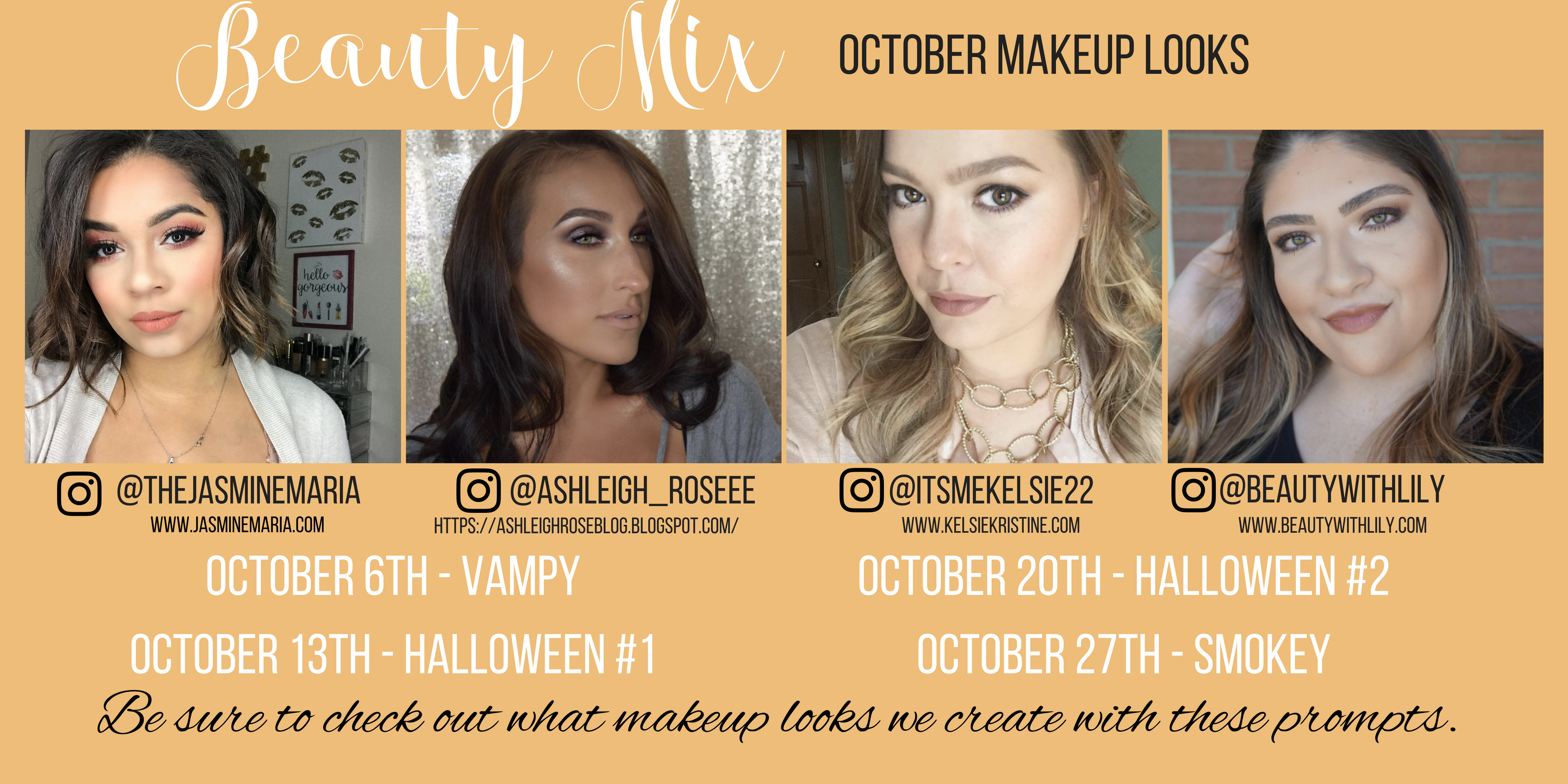 ---
Thanks for reading! Until next time,
FOLLOW ME ON SOCIAL:
Snapchat: Â @itsmekelsie22 Â  Â Facebook: Kelsie Kristine
Instagram: @itsmkelsie22Â  Â  Â Twitter: @itsmekelsie22
YouTube  Become an Influenster     Join FabFitFun