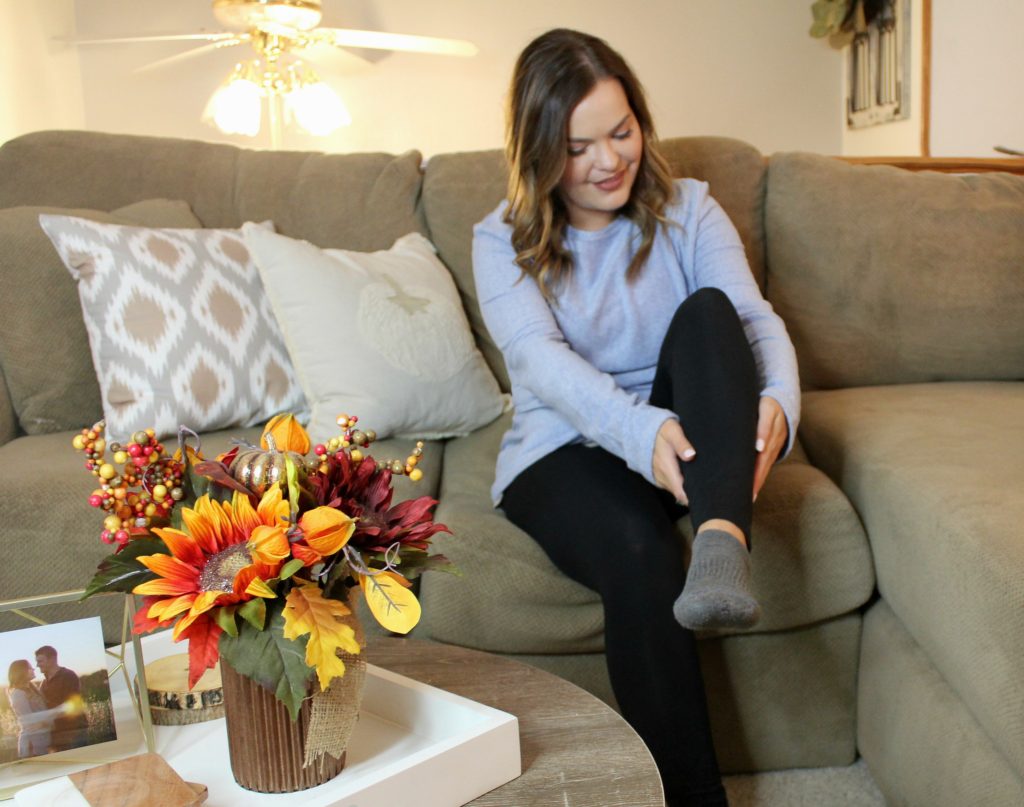 Living in the Midwest, it can be rainy and cold one day, and sunny and hot the next, and some days there is a difference of 30 degrees from morning to afternoon. You never know how the weather will be, so now that Fall is upon us, it's time to start thinking about the cooler temps that are on their way. One of my favorite things about Fall is the fashion, and how you can layer so many pieces to create the perfect look! Today I'm sharing with you my favorite comfy clothing brand that is perfect for Fall layers, Cuddl Duds.
About Cuddl Duds
If you have never heard of Cuddl Duds, they have super comfy clothing for men, women, and children that is so versatile. You can wear it as it is, or layer them up for extra warmth! You can purchase Cuddl Duds at Kohl's and between 10/27 – 11/7 you can get $10 off when you spend $40 or more.
My mom introduced me to Cuddl Duds a few years ago when she bought me a fleece long sleeved top for Christmas one year. I thought I would never wear it, and after trying it on for the first time, I wore it at least 10 times in the next week either to sleep in or to go outside. My sister also loves Cuddl Duds. She lives on a farm in Iowa and works outside in the middle of Winter and she swears by her Cuddl Duds layers.
How I Wear My Cuddl Duds
Now that I've shared my ways I wear my Cuddl Duds, tell me how you wear yours in the comments below. If you have never heard of Cuddl Duds, are you wanting to buy them now? Don't forget to check out all they offer at Kohl's and take advantage of their sale from 10/27 – 11/7: $10 off when you spend $40 or more.
Don't forget to subscribe via Bloglovin' or my Blog for updates! I've changed up my subscribe list so if you're not getting any updates, you may need to resubscribe here.
Thanks for reading! Until next time,