Welcome back to my blog! If you're new here, don't forget to subscribe for updates and other goodies right to your inbox. Today I'm sharing with you my review on a new product, the Tomorrow Sleep Mattress, plus a few other products from Tomorrow Sleep that I've been trying out.
Disclaimer- these products were sent to me in exchange for an honest review. As always, all opinions are my own!
Did you know it's suggested to change out your mattress every 5-7 years?! I've definitely had mattresses longer than that in the past! Think about how much time you spend in a bed throughout your life! You want your bed to be comfortable, don't you?! That's why when Tomorrow Sleep offered to send me a bed to try out, I gratefully accepted!
I received the Sleep Hybrid Mattress, Mattress Protector, Comforter, and two Plush Pillows.
Tomorrow Sleep is offering my followers a discount of $150 off any $500 purchase or more by using the code: "KELSIE150" at checkout. (Expires 12/31/17)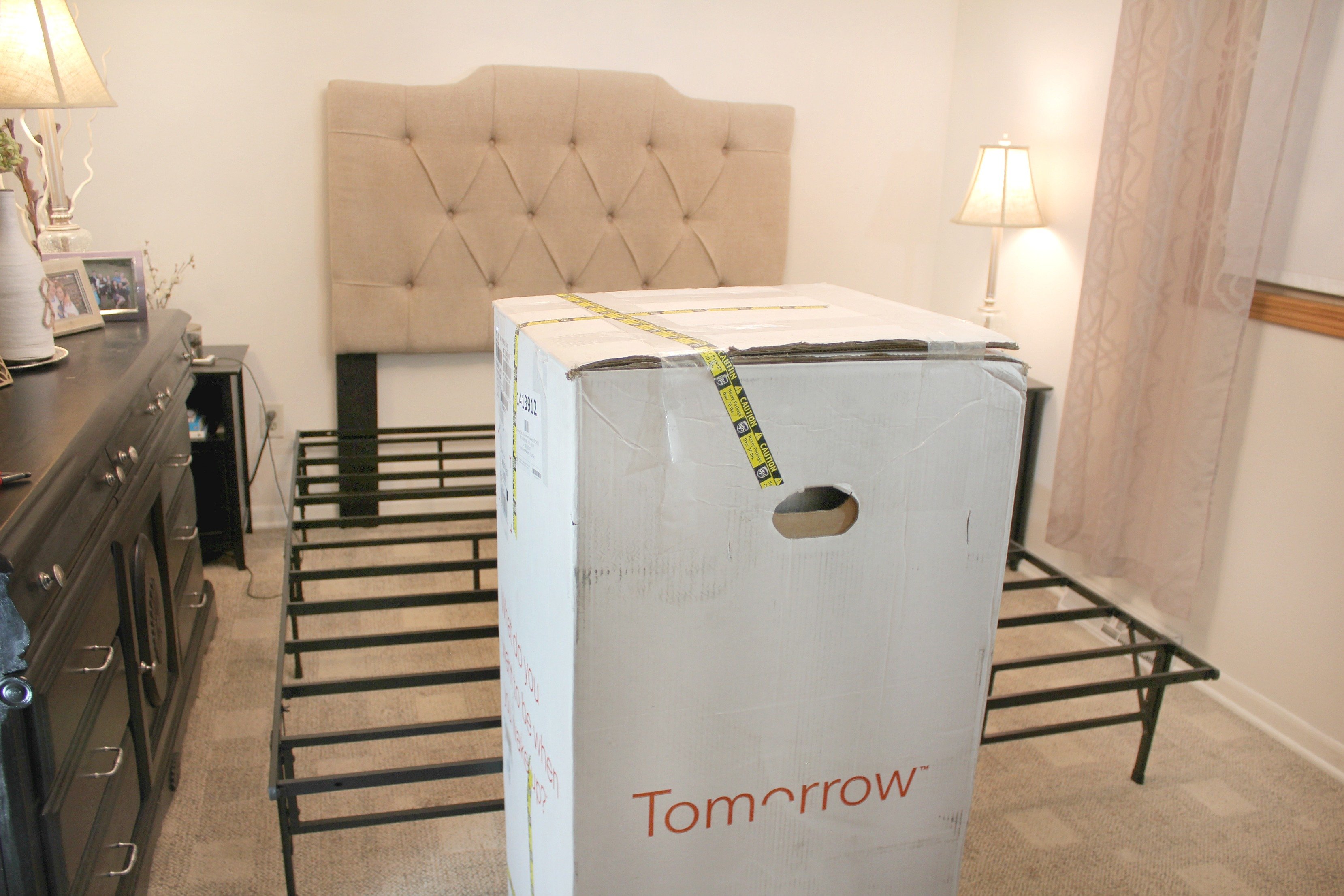 The Hybrid Mattress is a memory foam mattress that comes in Medium Firm or Medium Soft. We chose Medium Firm for our bed. One thing that stood out to me with this mattress is that it is supposed to be cooling. My husband radiates heat at night, so I considered him as the ultimate test to see if this mattress is actually a cooling mattress. Before this bed, he could only sleep with a sheet on him at night. After a few weeks, he has not had one night where he has sweat through the sheets and has been using the comforter every night. He is amazed, and so am I!
Tomorrow Sleep Mattress Protector
I think everyone needs a mattress protector, not only just in case you spill something while in bed, but if you have pets like we do or have kids that may crawl into bed with you that aren't fully potty trained yet, a mattress protector is going to protect your mattress from any unforeseen incidents. The Tomorrow Sleep Mattress Protector is also supposed to help pull heat away from your body just as the mattress does.
Tomorrow Sleep Comforter
The down alternative comforter is supposed to keep you at just the right temperature all night long. The filling of the comforter is hypoallergenic and feels just like a down comforter. I love cozying up under the covers and they are never too warm for me! This is probably one of my favorite comforters I've ever owned!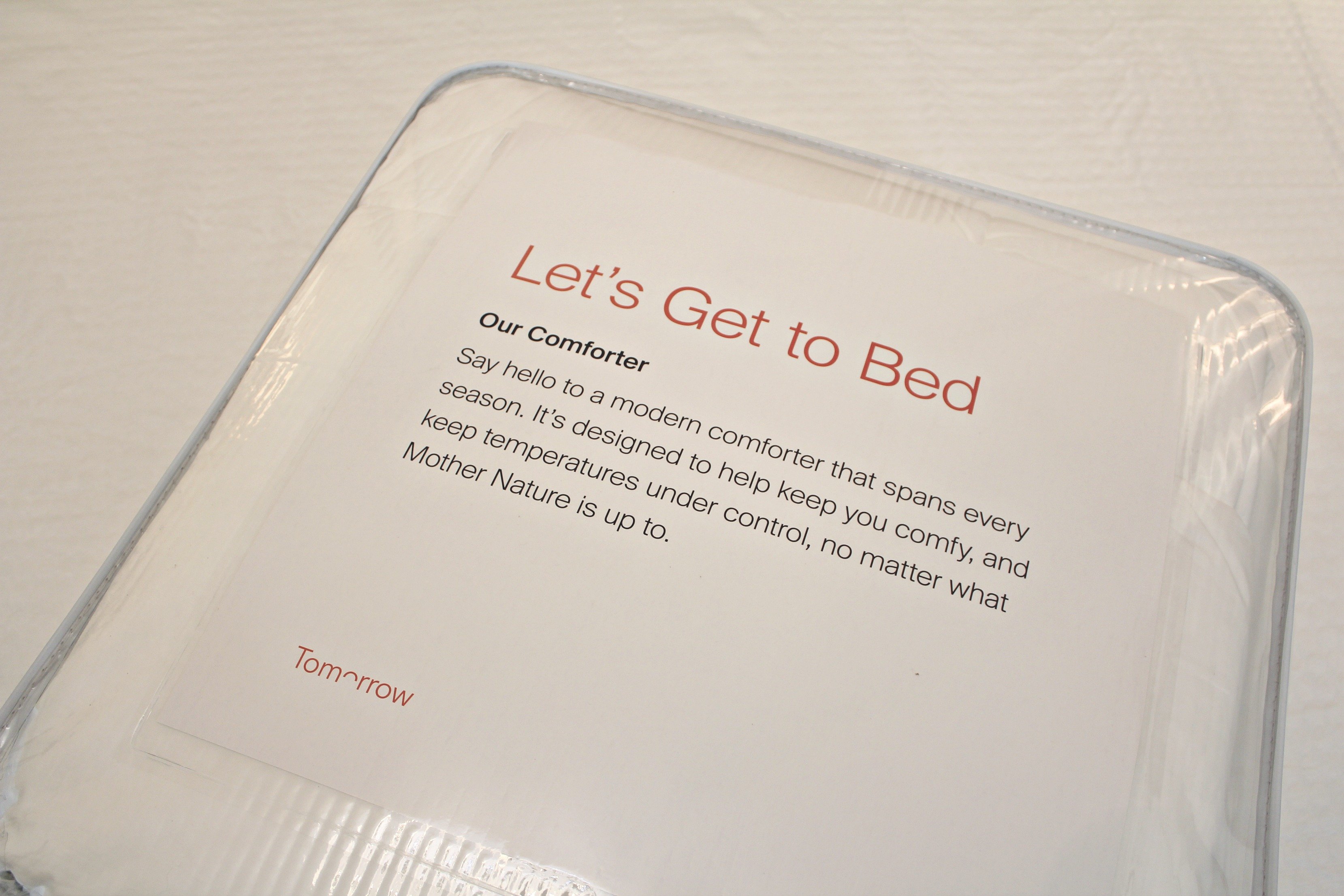 Tomorrow Sleep Pillows
Over the past few years, I have struggled to find a good pillow to sleep on at night. I've tried bean pillows, down-filled pillows, memory foam neck pillows, down-alternative pillows and many others. Most of them are okay at first, but after a few weeks, they seem to go flat. I tend to abuse my pillows, folding them in half, hugging them, or squishing my face into them (I am a stomach sleeper), so most of them don't stand a chance. I can honestly say that these pillows have held up so far and are doing better than a lot of pillows I've tried in the past!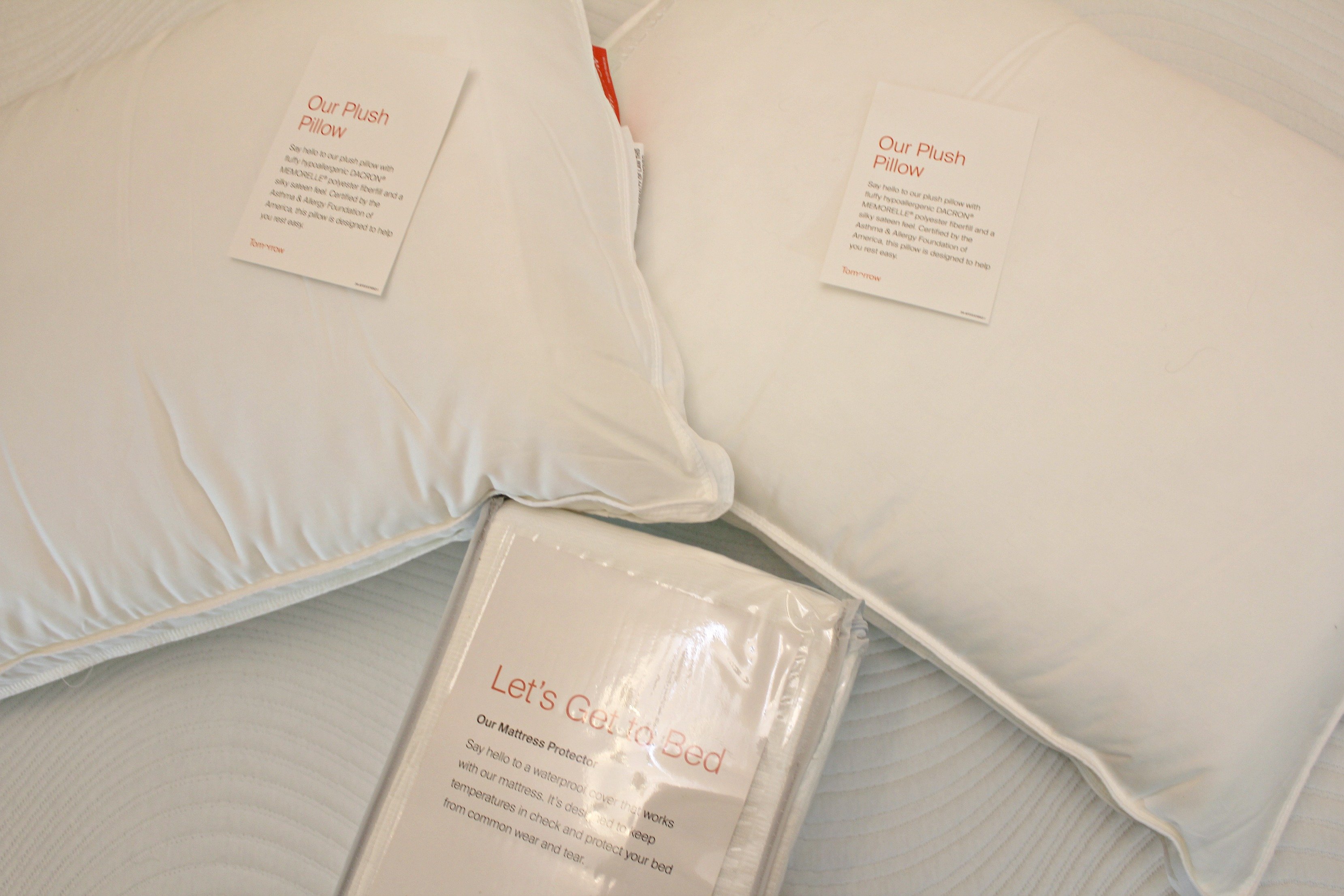 Another option for pillows from Tomorrow Sleep are their Memory Foam pillows. Since I like to fold my pillows, I chose to go with the plush pillows instead. Although, if you take a look at their memory foam pillow, it does look super cozy!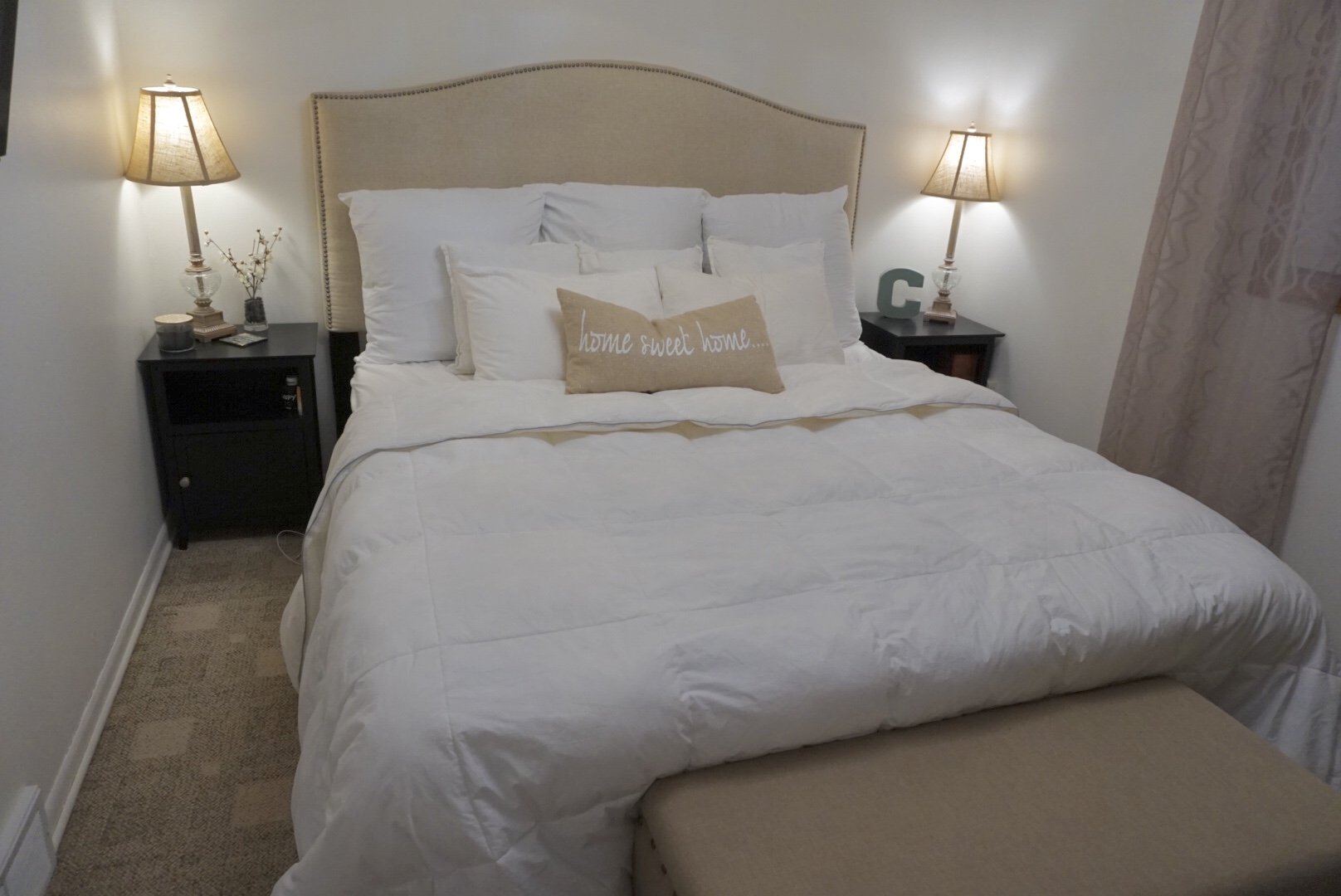 Putting the Bed Together
We did a little time lapse video of putting the bed together! I'll be doing a full bedroom tour in the near future once we get a few new items in our bedroom so keep an eye out for that!
Steel Bed Frame
Original Headboard – Wayfair -no longer sold, but similar here or here
New Headboard or similar here
Storage Ottoman
Chandelier or similar here
Don't forget to take advantage of their special:
Tomorrow Sleep is offering my followers a discount of $150 off any $500 purchase or more by using the code: "KELSIE150" at checkout. (Expires 12/31/17)
Thanks for reading!
Until next time,



FOLLOW ME ON SOCIAL:

 
 
 


Snapchat: @itsmekelsie22
Become an Influenster
Join FabFitFun