Disclaimer: this post contains affiliate links which means that some clicks may result in a small commission that keeps my blog running! Thank you for supporting my blog!
Happy Thursday everyone!! Who is a last minute shopper?! Raise your hand!
I am usually a last minute shopper, but this year, for the most part, Conor and I are on our game! We have a few more gifts to buy that we will be doing this weekend, but thankfully we won't need to try to beat the mall crowd for these ones. Did you know you if you live in the US, you can still order through Amazon Prime and get your items by Christmas Day?! Order Friday 12/22 for free two-day shipping, or if you order on Saturday, 12/23 you may still be eligible for free one-day shipping if you're in the right area, and if you order on Sunday, 12/24 you may be able to get free same-day delivery in select areas. Talk about real last minute, right?! Well, don't push it and get your items ordered by tomorrow to be safe!! If you're not an Amazon Prime Member, you can become one here or try the Amazon Prime 30-Day Free Trial
. You can always cancel before the 30 days if you're not a fan!
https://www.amazon.com/shop/influencer-86898991

I've put together a list of last-minute gifts that you can order by tomorrow (Friday 12/22) and still get them by Christmas Day!
Did you know that you can shop all of my favorite Amazon purchases on my AMAZON SHOP PAGE HERE. This page will show all of my past purchases that I love, as well as things on my "want" list! Head on over and check it out! It is also linked under the "shop" page on my blog menu!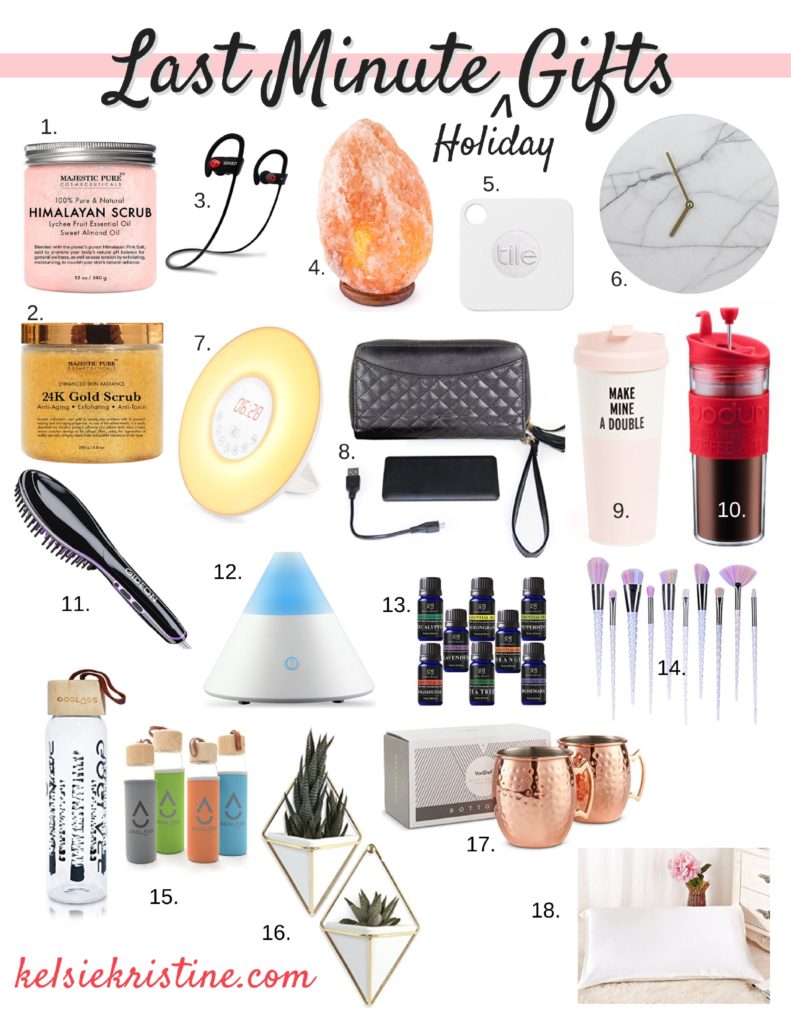 Keep in mind if you're looking at other products that aren't on this list, even though items say "Prime" they may not ship right away, so be sure to order items that say they will deliver by Christmas.
Are you too late to get items by Christmas?! Give the Gift of Amazon Prime
! I have been an Amazon Prime Member for the past 2 years and will never give it up! It is so convenient! Another idea is to get them a gift card to Amazon!
Get the Amazon Delivery Calendar here.
If you're looking for other ideas, check out my Holiday Gift Guide page!
One final special- the Amazon Alexa is $20 off right now. It won't be delivered by Christmas, but it is a great deal and hard to pass up! If you want to give it as a gift, put a note in a box saying it will arrive at the person's house on "x" date!
Thanks for reading!

Until next time,


FOLLOW ME ON SOCIAL:

 
 
 


Snapchat: @itsmekelsie22
Become an Influenster
Join FabFitFun