Happy Friday! After our week off, the Beauty Mix Series with Jasmine, Ashleigh, and Lily is back! Can you believe this is our last beauty mix look of the year?! We may be continuing the series into the new year, but that is all up in the air at this time. What do you think? Should we do it?!
This week's look is all about the champagne for New Year's Eve! I decided to do more of a smokey eye with a champagne shimmer lid. If I were you I would add some extra glitter for a little more glitz for New Years!
The Look:
Well, I can honestly say I was all over the place with this look. I finished the look and just wasn't in love with it for a New Year's Eve look, so I had to add some glitter. Some photos have the glitter and some don't, but it's not that much of a difference in the photos. In my opinion, the glitter actually looks worse in photos, but better in person. You'll see if you watch the video (which will be up later today). Then, I couldn't decide on a lip color, so I went with 3 lip color options. Which one is your favorite?!
Lip Option 1:
Lip Option 2: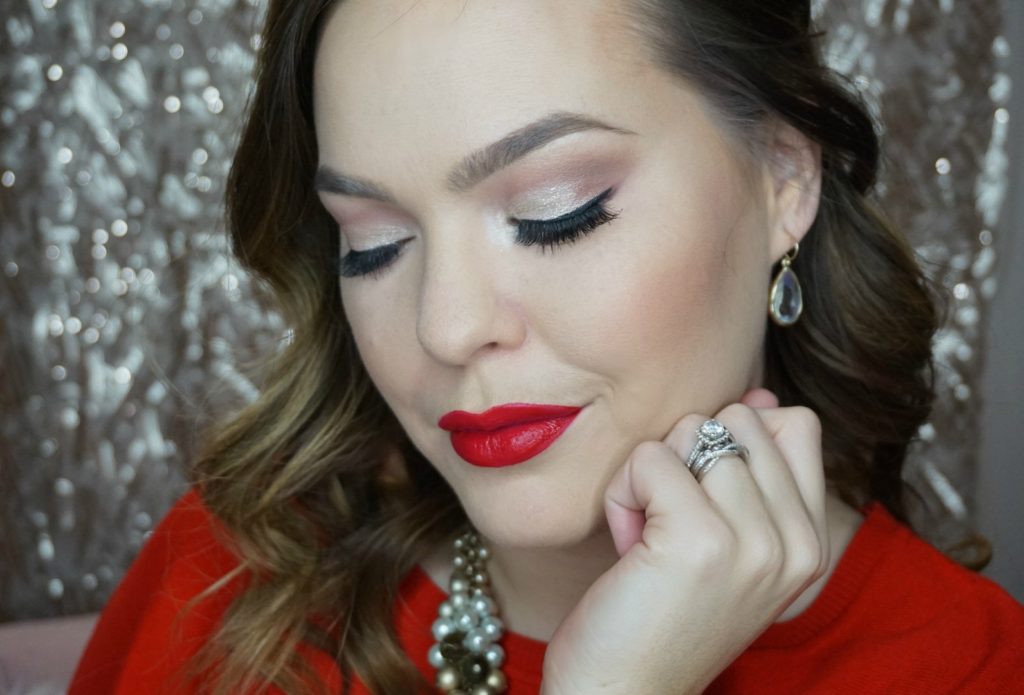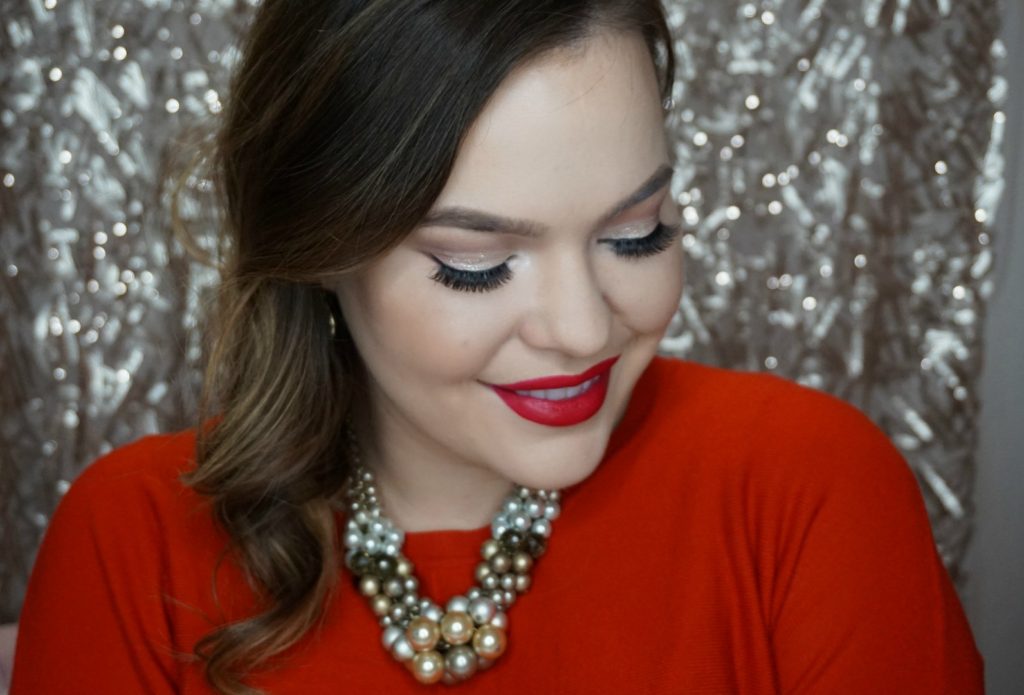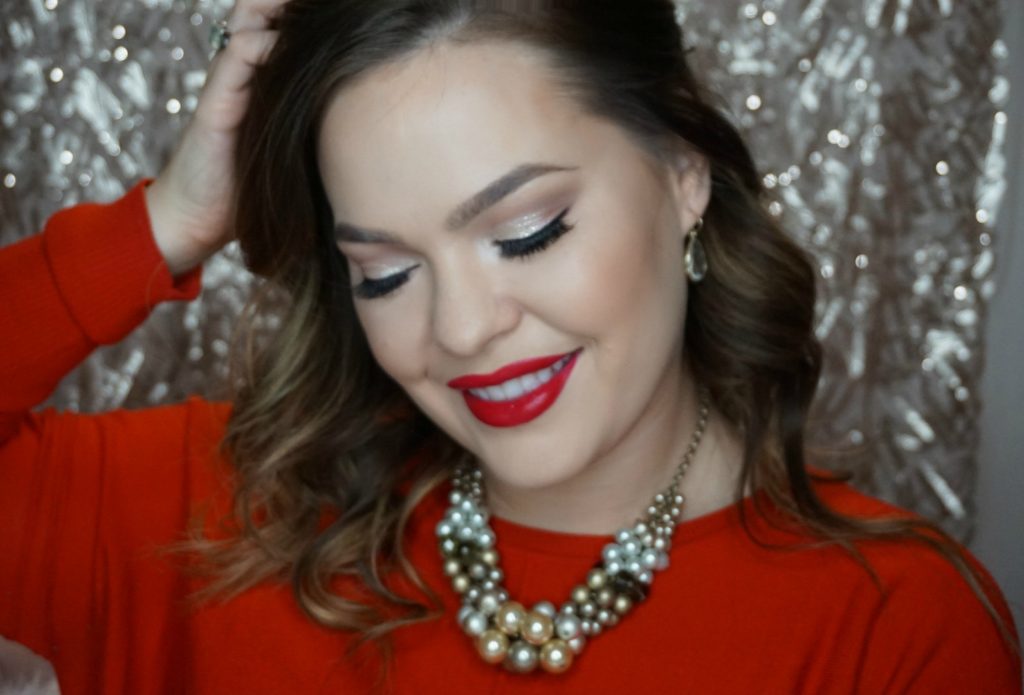 Lip Option 3: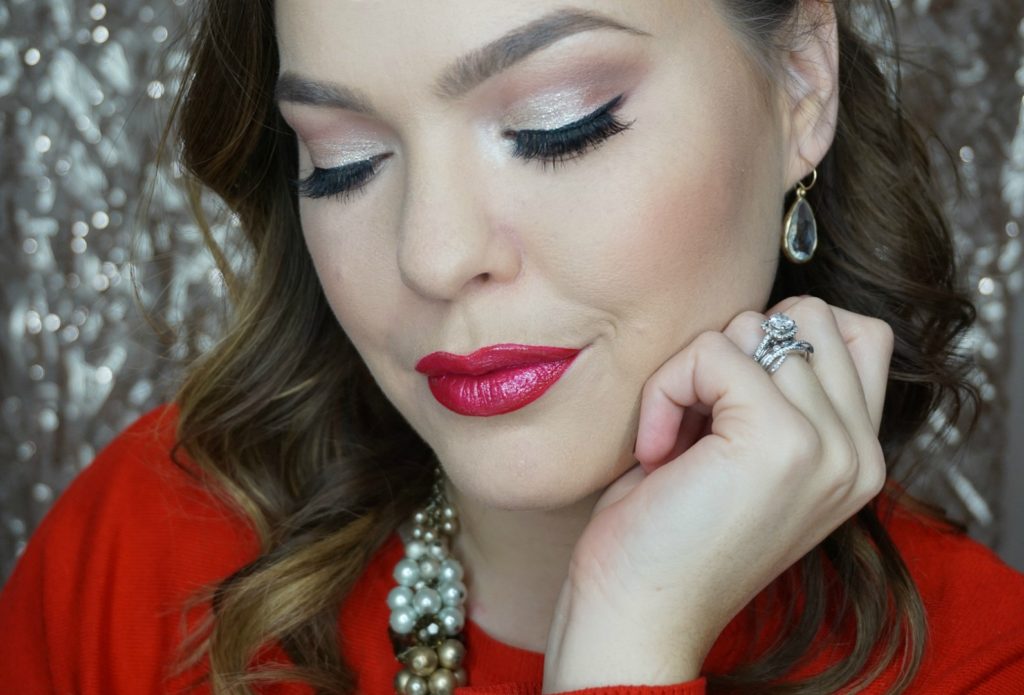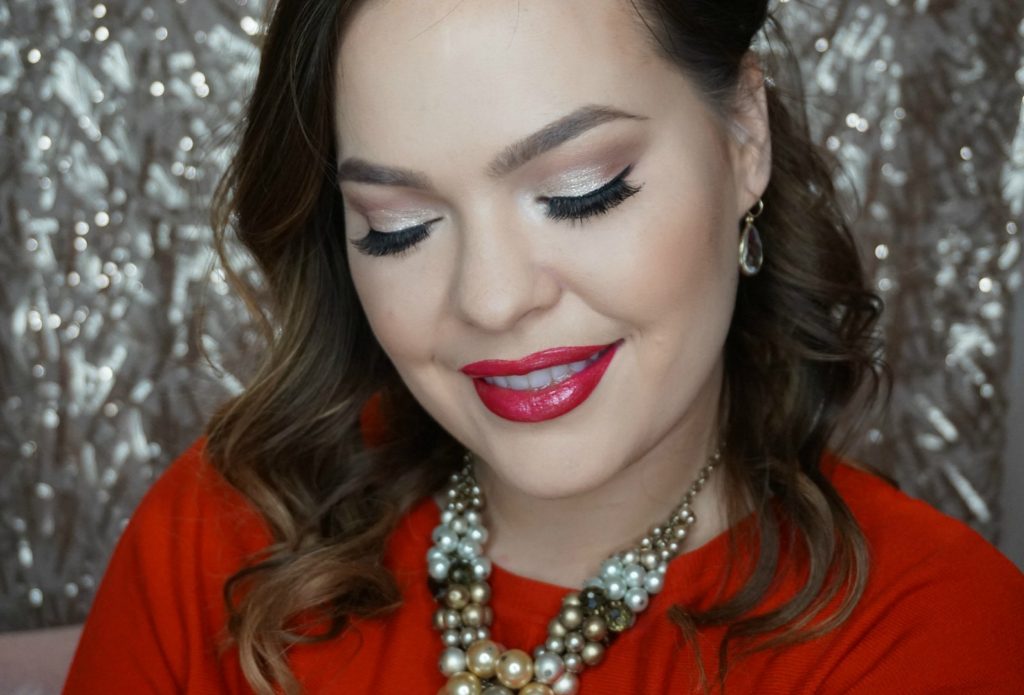 Products Used:
Eyes + Brows:
Too Faced Shadow Insurance Eye Primer
Mac Pro Long Wear Paint Pot in Soft Ochre
Tarte Clay Play Palette – transition shade – mixed journey and stone
Morphe x Jaclyn Hill Palette – Enlight,Beam, and Obsessed for the eyelid and inner corner highlight, Buns, Mocha and Chip for the outer corner and a mix of Mocha, Chip and Enchanted on the undereye.
Tarte Shape Tape Concealer in Light
Mac Fix Plus
Maybelline Curvitude Liner
L'Oreal Voluminous Mascara Primer
L'Oreal Voluminous Mascara – Blackest Black
Lashes- Ardell Demi Wispies I would go with something even more voluminous for NYE, but I didn't have any extra dramatic lashes with me when I created this look.
Stila Glitter Eyeshadow – Diamond Dust
Anastasia Dip Brow Pomade in Taupe

Face:
MakeUp ForEver Step 1 Primer 
Estee Lauder Double Wear Stay in Place Foundation (also just did a review on this)
Tarte Shape Tape Concealer in Light
RCMA No Color Powder
Anastasia Beverly Hills Contour Palette in Light/Medium 
Sephora Winter Flush Blush Palette – no longer available, but similar HERE
Becca Champagne Pop Highlighter
NYX Matte Setting Spray

Lips:
Lip option 1: Dose of Colors Liquid Lipstick in Truffle
Lip option 2: Dose of Colors Liquid Lipstick in Kiss of Fire
Lip option 3: Dose of Colors Liquid Lipstick in Kiss of Fire with Jouer Skinny Dip Lip Topper on top

Brushes Used:
Eco Tools EcoTools Ecofoam Facial Sponge
Anastasia Beverly Hills Duo Brush #12
Morphe M441 Firm Blending Brush
Morphe M518 Crease Fluff Brush 
Morphe M510 Pro Round Blender Brush
Ulta Blush Brush – Blush
Real Techniques Brush – Highlighter

Don't forget to check out the other beautiful ladies' posts below!


Ashleigh's Champagne Look post + Video | Lily's Champagne Look post + Video
See all of the Beauty Mix posts HERE!
Have a Happy & SAFE New Year everyone!!

See you in 2018!


FOLLOW ME ON SOCIAL:

 
 
 


Snapchat: @itsmekelsie22
Become an Influenster
Join FabFitFun