I cannot believe that this year is already over! 2017 was such a great year! It had its ups and downs and crazy times, but this past year has been the best year of my life so far! I won't go over all of the details of the year, but I will touch on the highlights from each month! Last year, I shared "My Year in Review: 2016" on my YouTube channel, just a quick video with photos. This year I wanted to do a recap post on the blog instead.
January + February
The start of a new year! I decided to try out the Whole30 diet with my friend and coworker and actually loved it! You can see all of my progress and recipes here: Week 1 | Week 2 | Week 3 | Week 4
In February, I started changing up my Instagram by taking less non-"selfie" pics and I'm so glad I did! It was the start of a new path with my Instagram account! It wasn't until April where I would actually start to leave out the selfie-like posts altogether, but here was my first non-selfie post: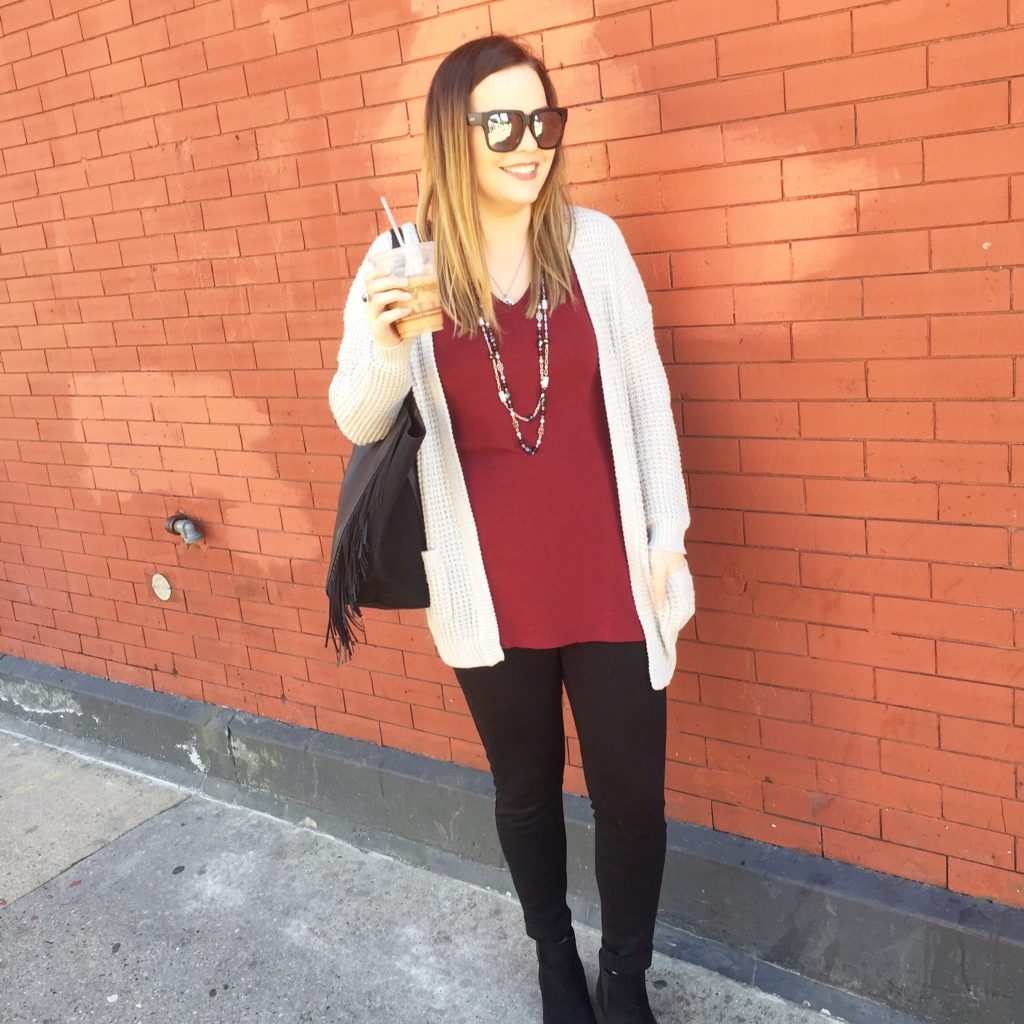 March
March was the month I started really getting my blog schedule on the right track! I became part of the Bride Blogging Team with Love, Madison Weddings and I started my Wedding Series posts. Don't worry, I will have more for you in the new year now that my wedding is over, plus wedding photos to come!
Finding the Perfect Wedding Gown | Finding the Perfect Wedding Venue in Wisconsin
Other posts: Loving Tan 2 Hr Express vs. 8 Hr Deluxe Bronzing Mousse| Beauty Q&A


April
I started my Spring Fashion Series and Style Sundays posts.
Here's where I started really getting into the non-"selfie" Instagram posts… I was so proud, but have still come so far from the back porch photos…



May
In May, Conor and I celebrated 2 years in our first house! We have done so many projects and still have so much more to do! It's never ending when you're a homeowner, am I right?!
Some of my May Posts: A Roundup of My Recent Audiobooks | Jouer Spring Collection Swatches + Review
June + July
In June, I had my Bachelorette Party in Galena, Illinois. I shared a post on it here: My Bachelorette Weekend + Video. It was so much fun and just what I needed!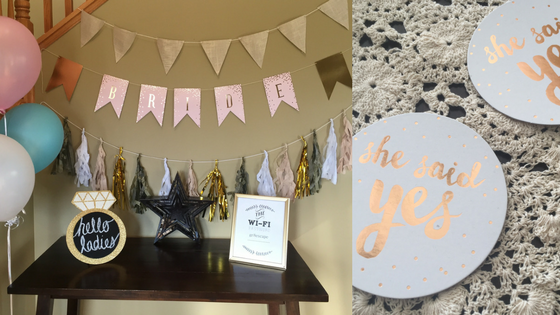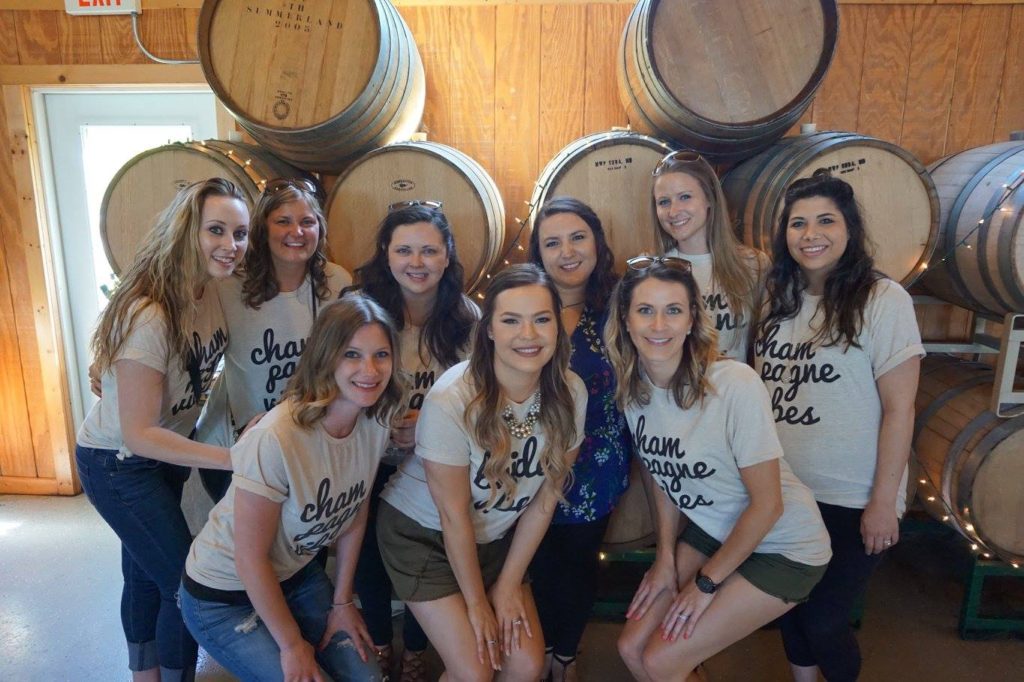 I shared my first styled shoot on the blog featuring some 4th of July Outfit Inspiration. I had so much fun planning these outfits, taking these photos, and putting the post together!



August
In August, I celebrated my birthday! One year older! I did a Birthday recap post too! It was a fun-filled birthday week!



Also in August, I had my Bridal Shower, which was so much fun! I can't believe how fast time flew throughout that day! It was like I blinked and it was over! Another special thing that happened in August, was my friend Emily had her precious baby boy! She was one of my bridesmaids and made it to my baby shower (photo below), then went home that night and had the baby the next day! How crazy! She looked fantastic at my baby shower too!
As you can see in the photo above, my sister (and matron of honor) is not pictured – my maid of honor, Shawna is holding a photo of her face in this photo because my sister was pregnant with TWINS and was due soon so she couldn't make it to the shower!
Other August posts: Jaclyn x Morphe Palette Swatches + Review | Date Night feat. JORD Watches
September
September and October were the best months of the year!
In the beginning of the month, I shared my first ever sponsored post on the blog, Weekly Pamper Night Routine with Suave Body Wash. I was so excited to share it and it opened up opportunities for the future as well!
I hit 100 followers on the blog!! It was the best news! I never thought that I would have that many people reading my blog posts! It has only grown since then and it drives me to keep creating more content for my followers! If you're not already subscribed to my blog, you can do so here.
I also did my first fashion collaboration post with some other beautiful ladies. We shared our Fall Fashion Staples.
On September 15th, Conor and I got married and the day was perfect!! I'll be sharing wedding photos soon since we just got those back. We are waiting on our wedding video to be completed too so we're super excited to share all of that when it gets here!


September was also the month that my sister had her twins! They are the cutest babies ever!! (& I'm not just saying that because I'm their aunt…)
The Beauty mix series started in September with Jasmine, Ashleigh and Lily. You can see all of our Beauty Mix Series posts in one place! Looking back, I don't know how I did this with the wedding and honeymoon, but I never missed a post! I had so much fun collaborating with these girls and hope to do some looks in 2018 as well!




I have an entire playlist of my YouTube Beauty Mix videos on my channel as well, so don't forget to check that out and subscribe if you haven't already!
October + November
October was another great month! Conor and I hadn't been on vacation in over 5 years so we were sooo ready to go on our honeymoon to Hawaii! Don't worry, those posts are coming too! I'm putting together a recap video from our honeymoon, but there is a TON of footage that I need to narrow down! Once I share our wedding photos, the honeymoon ones will come soon after!









Another thing that happened in October was that I rebranded my website. It went live just after the honeymoon! I designed a new website layout and created a new logo! I was so happy with the changes and love the new look!

Fall is my favorite time of year and with October being so jam-packed, I did a lot of fall blog posts at the end of October and into November. I also had a few sponsored posts this month as well! November was also the month I started my Holiday Gift Guide posts! They were so fun to create and it seems like everyone loved them! I will definitely keep them up every year!
Some October + November posts:
Fall Home Decor | 4 Ways I #LiveInLayers In MyCuddl Duds | My Experience with Lash Extensions | 4 Ways to Wear a Blanket Scarf | Current Morning Skincare Routine
December
December was also a crazy month! It flew right by! I started VLOGMAS 2017 – you can see all of the posts here and all of the videos on my YouTube channel here.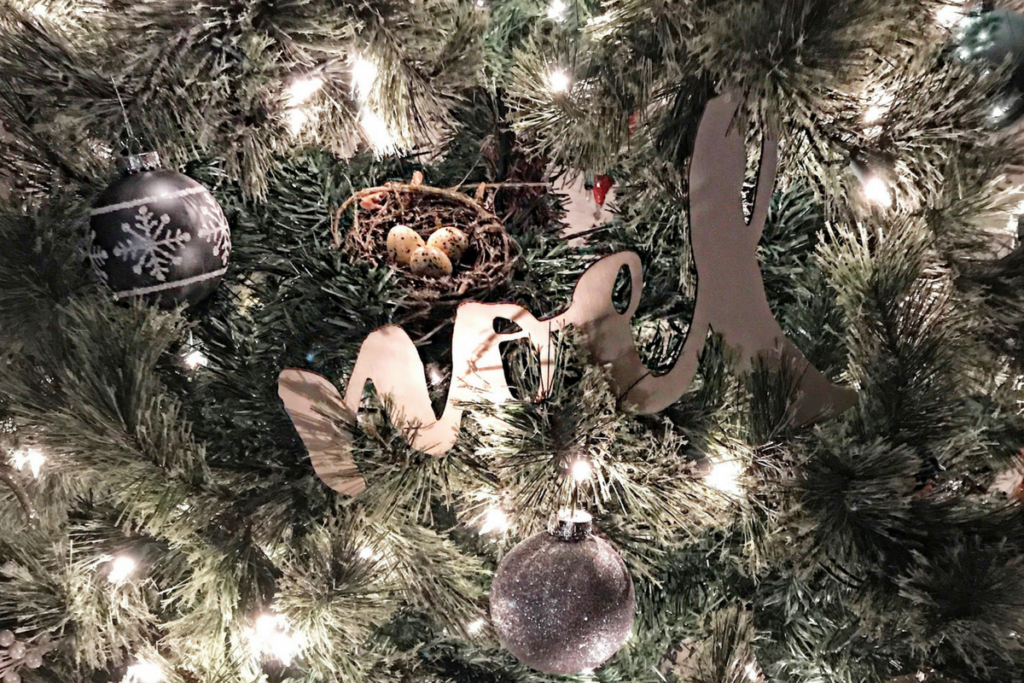 I became part of Reward Style and am now on the LiketoKnow.it app! I'm super excited about this! If you don't know what this is, it's basically an app where you can see links to all of the products in my Instagram photos! It is SO worth it! I follow a ton of other influencers on the app and when I want to buy what they're wearing I can just screenshot their photo or just like it and I can go right to the app and find the links. You can also set it up to send it right to your email- I actually prefer this way best! Go get the app (here's a link to the app in iTunes) and follow me if you're not already! You can also shop my posts in my "SHOP" section on the blog menu!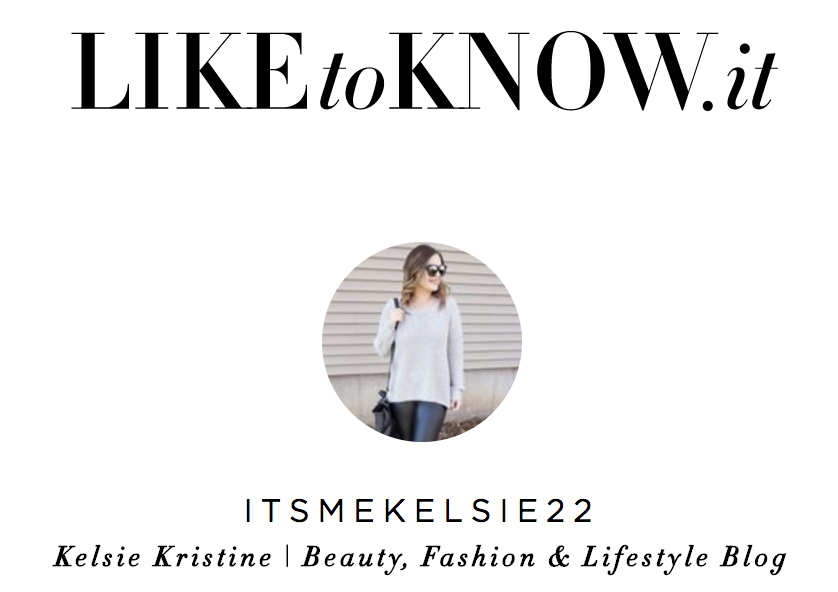 December posts you may like: Last Minute, Affordable Holiday Outfits | Estee Lauder Double Wear Stay in Place Foundation Review | Tomorrow Sleep Mattress Review | The Start of VLOGMAS 2017 | FabFitFun Winter Box Unboxing | Gold Glitter Makeup for NYE
Well, that was a lot of stuff! There was so much more, but I had to narrow it down as much as I could! I hope you're still with me!! 2017 is going to be a hard year to beat… I can't wait to see what 2018 has in store!
Be sure to subscribe to my blog if you're not already. This will give you updates right to your inbox, along with any other goodies I want to share with my followers! Without all of you, I wouldn't be where I am today! Thank you all for a great 2017 and I will see you in the New YEAR!!!


FOLLOW ME ON SOCIAL:



Snapchat: @itsmekelsie22
Become an Influenster
Join FabFitFun