Happy Friday! I was a bit late to share the FabFitFun Winter Box with you in December, so with FabFitFun's choice options open yesterday, I figured I would share a little sneak peak of the SPRING FABFITFUN BOX with you all!!! If you are not a VIP (select) member, this may be a SPOILER, so beware! 😉 If you aren't a FabFitFun Member currently, you should definitely become one! Get $10 OFF by using the code TENOFF at checkout. The boxes are amazing and I highly recommend them!! #fabfitfunpartner
If you missed my past FabFitFun Box unboxings, check them out here:
Summer 2017 Box | Fall 2017 Box | Winter 2017 Box
I will still share an unboxing video on my YouTube channel, so be sure to SUBSCRIBE so you don't miss it!
The Breakdown:
FabFitFun is a seasonal subscription box – 4 boxes per year.  $49.99 per box, or save money by becoming a VIP (Select) member and pay $174.99 up front. As a Select member, you can customize your box, as well as get priority shipment. Each box comes with about $250+ worth of products, so it's such a great deal!
Get $10 OFF your own FABFITFUN Box – sign up here and use code TENOFF
Ships to: US and Canada
SPOILER ALERT!! See what's inside the Spring 2018 FabFitFun Box!
Click To Tweet
*Disclaimer-Â This post may contain affiliate links, which means that some clicks/purchases may result in a small commission to keeping my blog running at no additional cost to you. Some photos are not my own and I do not own rights to the photos.*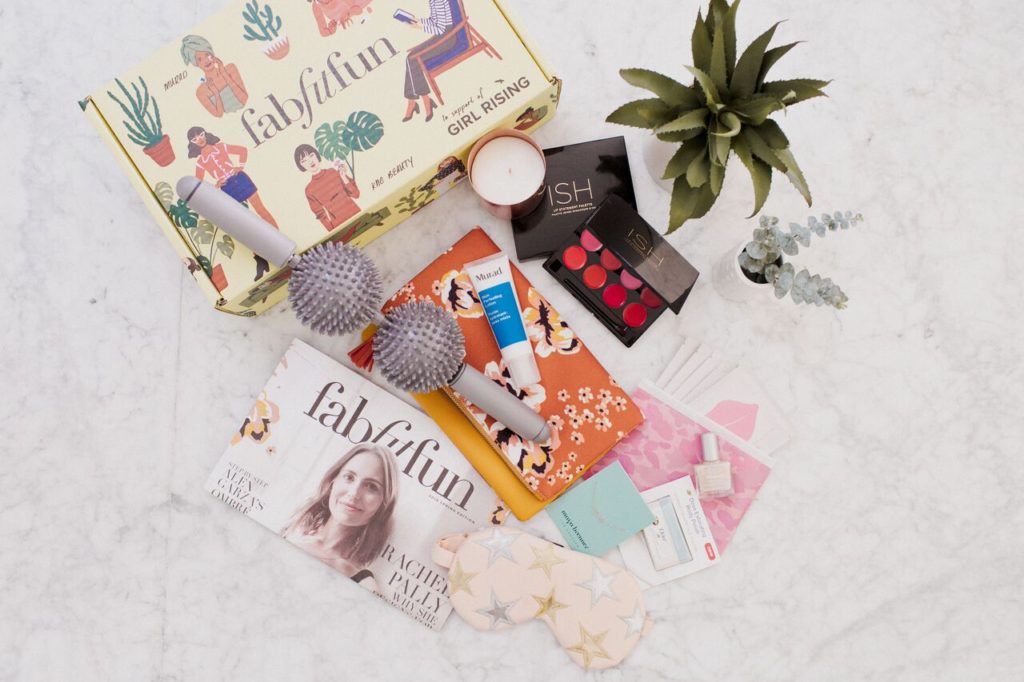 SPOILER Items in Box:
Each Spring box includes:
Free People Understated Leather Eyemask – Retail Value $40
All members will receive one of three pastel colors! This is vegan leather and filled with a removable cooling insert. The mask is oversized and the straps are adjustable. I love a great eye mask!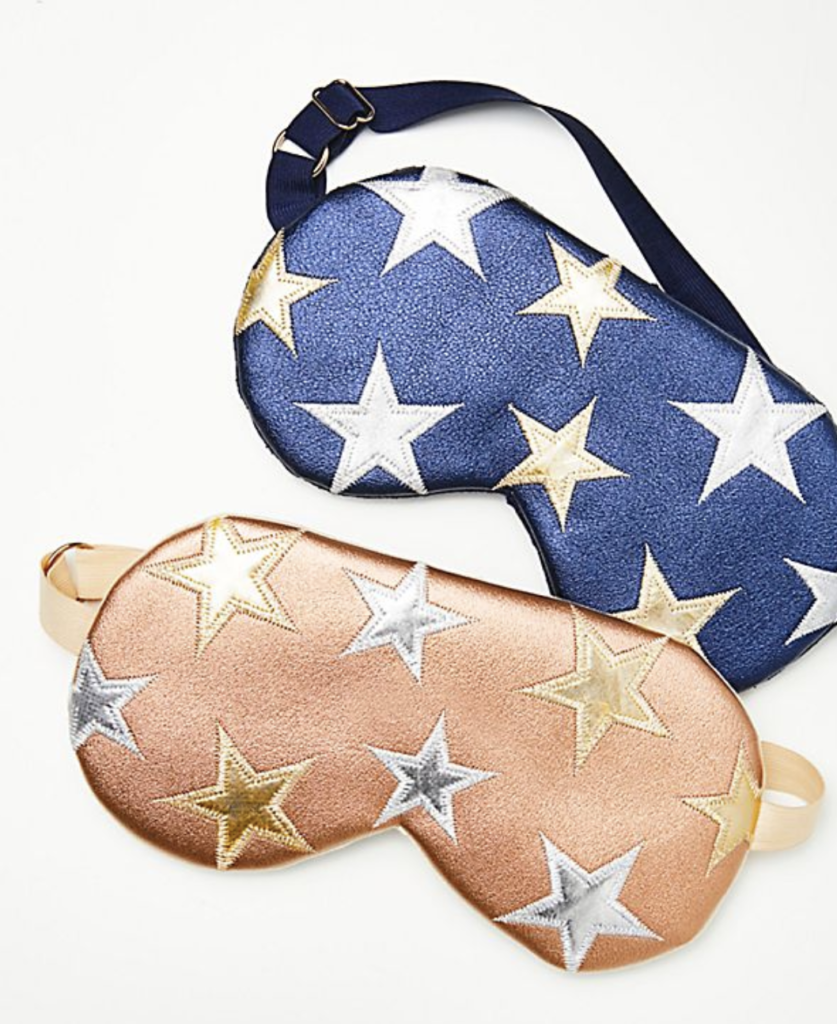 ISH Beauty Lip Statement Palette – Retail Value $42
This palette was done in collaboration with Alexandrea Garza. I have been following her on her YouTube and other social media channels for so long and when I saw on her YouTube video that she was helping create this palette, I was so excited to try it out!! I also learned by watching Alex's video that ISH means I'm Smoking Hot… I never knew that before!! The colors in this palette are absolutely perfect! Just the right amount of nudes, along with statement colors!
11 intensely pigmented shades, 1 tinted lip topper.  Enriched with rose extracts, shea butter, jojoba oil, and aloe vera for extra moisture and easy wear. Customize your shades by mixing any of the colors!
The palette is paraben-free, gluten-free, and cruelty-free.
CHOICE ITEMS
All subscribers can pick their choice of the following items:
Jewelry:
Ettika Day Dreamer Tassel Earrings ($58 value) OR Maya Brenner Designs Love Bracelet ($65 value)
I chose the peach earrings because I can see myself wearing them the most out of all of these! I love the black ones, but I know I won't wear those as often. I like the bracelets, but I already have a silver love bracelet that is similar, so I can't justify getting those.
Ettika Day Dreamer Tassel Earring:
Choice of two colors- black or peach! These earrings are so gorgeous!! I love all things tassels! It has a cotton strand tassel and I love the 18-carat gold plating! Can't wait to get mine!
Maya Brenner Designs Love Bracelet:
Choice of two colors – white or rose! I love that it's stainless steel, so you know it will last long! The strand is adjustable and 6-7 inches long.
Choose one of these items for your box, and choose any additional piece for $10 more per item! (While supplies last)
Beauty:
KORRES Guava Body Cream ($24 value) OR KNC Beauty All-Natural Collagen Infused Lip Mask 5 pack ($24.99)
I chose the Lip Mask because I already have so much body cream! You CAN choose both for an additional $10, while supplies last! More info on both items below.
Enriched with shea butter and quince extract to soften, moisturize, and rejuvenate the skin. Sunflower, almond, and avocado oils nourish, thus helping to improve elasticity and smoothness. The cream is free of parabens, sulfates, phthalates, aluminum and is also cruelty-free! It's also vegan!
KNC Beauty All-Natural Collagen Infused Lip Mask 5 pack:
This lip mask works to plump and hydrate your delicate lips. Infused with collagen, rose flower oil, cherry extract, and vitamin E, this gel-textured treatment leaves you with the perfect pout. Free of parabens, sulfates, phtlatates, aluminum and is also cruelty-free!
If you are an VIP (Select) Member, you have the option to pick your color/scent choice for the following items:
Rachel Pally Reversible Clutch – Retail Value $60
Choose from three prints: Bloom, Paradise, Zahara and these are also reversible!! They are 10.25″ across, 6.5″ tall when folded and 11.75″ tall when unfolded. Made of half vegan leather and half canvas.
This was a tough choice for me – I LOVE all of them, but had to choose one! I love the 
Paradise one. It stood out to me first because the color is just SO SPRING and I love blush tones, but I don't usually wear much that would go with it, so it's not practical for me! The Zahara yellow one is the perfect mustard color and I love the floral pattern, but again, I don't have a lot that would go with it. Ultimately, I was going to choose the Bloom one because I don't have a cream clutch and I have a lot of burgundy in my wardrobe, but after looking at it over and over, I'm just not a fan of the pattern. I know you can reverse it so I could use it for the cream, but in the end I decided to go with the Paradise clutch because I can use it as a statement piece with a white top! I picture wearing it with a white top and some jeans for a night out! My second choice would be Zahara. Which one is your favorite?!!
Anderson Lilley Sunset Collection Candle – Retail Value $45

Your choice of 3 scents – Manhattan Beach, Fresh Linen, or Super Bloom. These candles are made from hand-poured, high-quality coconut wax that will deliver a clean, even burn every time. I love the copper look to these candles too!
Manhattan Beach Notes: Bergamot, citrus, white jasmine, Brazilian soft woods, heliotrope and musk.
Fresh Linen Notes: Mandarin Orange, Kaffir Lime, Clover, White Tea, Cyclamen, Muguet, Lavender, Sandalwood, Patchouli, Tonka Bean, Foin Coupe
Super Bloom Notes: Basil, tangerine leaf, anise, lily of the valley, jasmine, violet, geranium, rose, rosewood, cashmere musk.
Do you remember the Anderson Lilley Body Lotions from some past FabFitFun boxes? I LOVED the smell of those so I know these will smell amazing!! I was going to do the "surprise me" option for this, but I ended up choosing the Manhattan Beach scent because it's right up my alley and sounds exactly like the Manhattan Beach lotion from them that I'm obsessed with!!
That's it for the spoilers! There are a few more items coming in the box, but you'll just have to watch the unboxing to find out what they are, or you can get a box for yourself and find out what they are!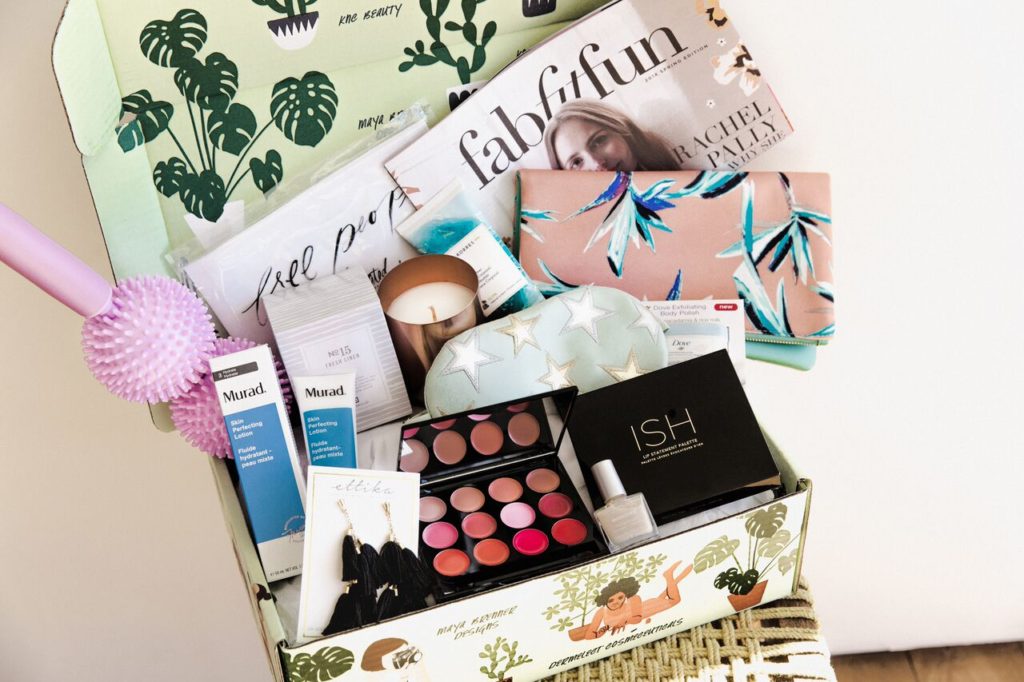 Get $10 OFF your own FABFITFUN Box – sign up here and use code TENOFF
My Add-Ons for the Spring Box:
Each season, FabFitFun offers add-ons. These are very discounted specials and can be anything from fitness to beauty to fun! Here is what I added on with this season's box:
FabFitFun Add-on price – $14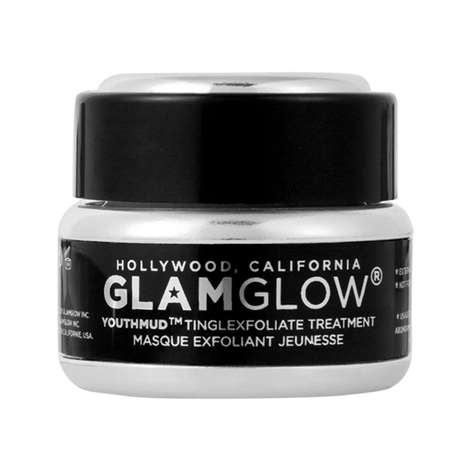 Murad Rapid Relief Acne Spot Treatment – 0.5 oz – Retail Value $22
FabFitFun Add on Price – $11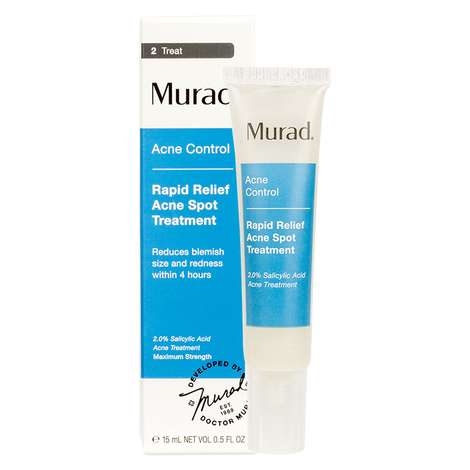 I hope you enjoyed my Spring 2018 FabFitFun Box Unboxing! If you aren't already a FFF Member, it's not too late to sign up and get this Spring 2018 box! Don't forget to use the coupon code and get $10 OFF your first box!!
Go to FabFitFun and use the code: TENOFF
Until next time beauties,
---