Happy Monday beauties! I hope everyone had a great weekend! I took a much-needed blogging break for a couple of days! If you follow me on Instagram, you may have seen a little sneak peek of our kitchen as we paint our cabinets! Our weekend was spent working solely on painting! It will be a while before the kitchen is complete, but I plan to share a kitchen update with you all eventually! In honor of NATIONAL LASH DAY, I figured this would be the perfect time to share some of my favorite drugstore lashes with you guys! National Lash Day is a day to promote the love and need for true or false eyelashes.



I have been trying out a few things to grow my lashes, including a new serum from Grande Cosmetics, the GrandeLashMD serum. It is helping my lashes grow after I had my lash extensions removed. As much as I LOVED my lash extensions, false lashes are much more practical and budget-friendly for me! False lashes and lash extensions are such a confidence booster, so if you've never tried them, you definitely should!
I have been really wanting to splurge on some great high-end brand false lashes, so if you have any good recommendations, I would love to check them out! I've really been wanting to try the Koko lashes!
My Top 6 Favorite Drugstore False Lashes




If you follow my Beauty Mix series posts or watched my Beauty videos on YouTube, you've seen some of these lashes in action already! 🙂
My Favorite Lash Glue
The glue that comes with some of the lashes works just fine, but I like to use my own!
Duo Brush-On Lash Adhesive with Vitamins is my favorite – I love the brush. It makes it super easy to touch up later in the day as well! The other one is the Duo Lash Adhesive – Clear. I know a lot of people like to use the dark lash glue, but I am more of a fan of the clear!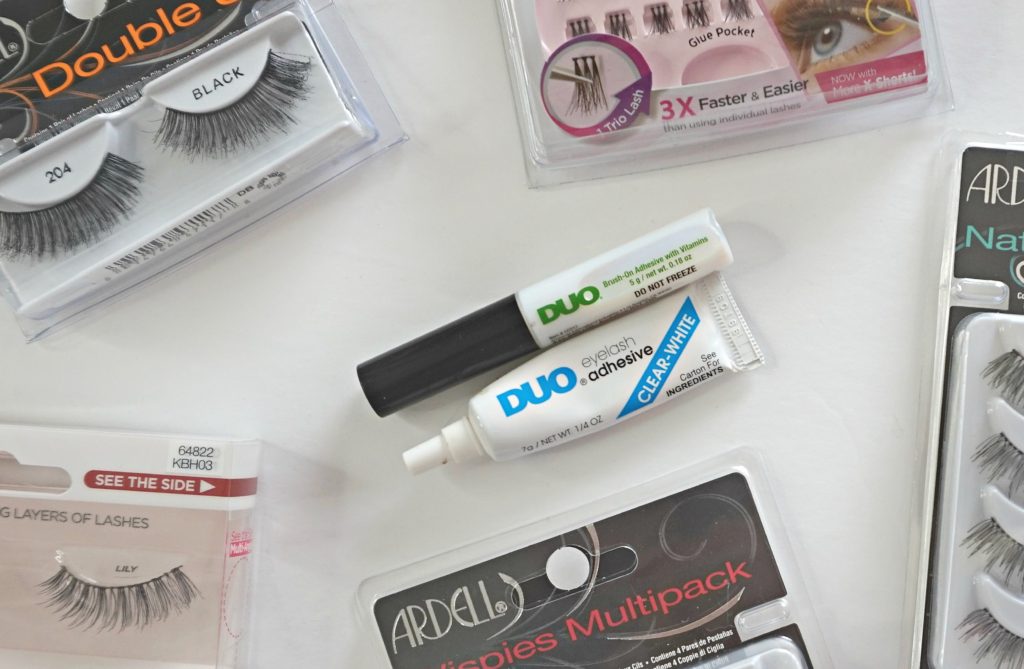 Ardell Lash Applicator
I usually use tweezers, but the new lash applicators that are coming out are amazing! I like using the Ardell Lash Dual Lash Applicator – if you get the Ardell multipacks, some of them come with this applicator!


---
I really want to try the magnetic lashes just to see how they are! I'm weird about having magnets on my body- it definitely can't be good, but since I don't wear them often I think it'll be okay! Let me know if you'd like to see a video on trying those out!?
Have a great week & I'll see you next time!