Happy Monday everyone!! Are you tired after losing an hour of sleep over the weekend?! I thought I would be but I prepared myself and I am ready to go for the week! Today I want to talk about beauty and skincare! You know I am all about trying to find the right solution for my breakouts on my face and I have found so many products that work temporarily, but nothing that has really helped to prevent and treat breakouts at the same time. I've heard of the NEUTROGENA® Light Therapy Acne Mask and Spot Treatment and thought I would try it out! It's inexpensive and you can do it right from home!
About the NEUTROGENA® Light Therapy Acne Mask
NEUTROGENA® Light Therapy Acne Mask – $29.97 – everyday price – 30 treatments
Light Therapy was once only available in a dermatologist's office, but now you can do it right from your own home with this product! The patented mask uses red and blue light therapy to treat acne. It's a UV free treatment so it's safe for your skin and eyes. The blue light penetrates just beneath the surface to target acne-causing bacteria and the red light goes deeper into the skin to reduce any inflammation! They also have clinically proven results! 98% had fewer breakouts and most saw visible results in a little as 1 week!
I'm so excited to start using the mask and hoping it really helps! One thing I really like is that the mask is super lightweight and has a viewing slot so you can multitask while doing your treatments!
[bctt tweet="An at-home acne treatment with the Neutrogena Light Therapy Acne Mask" username="itsmekelsie22″]
If you're not looking for an all over treatment, Neutrogena also offers a spot treatment light. This cannot be used along with the mask, you would want to use one or the other.
Where to Find the NEUTROGENA® Light Therapy Products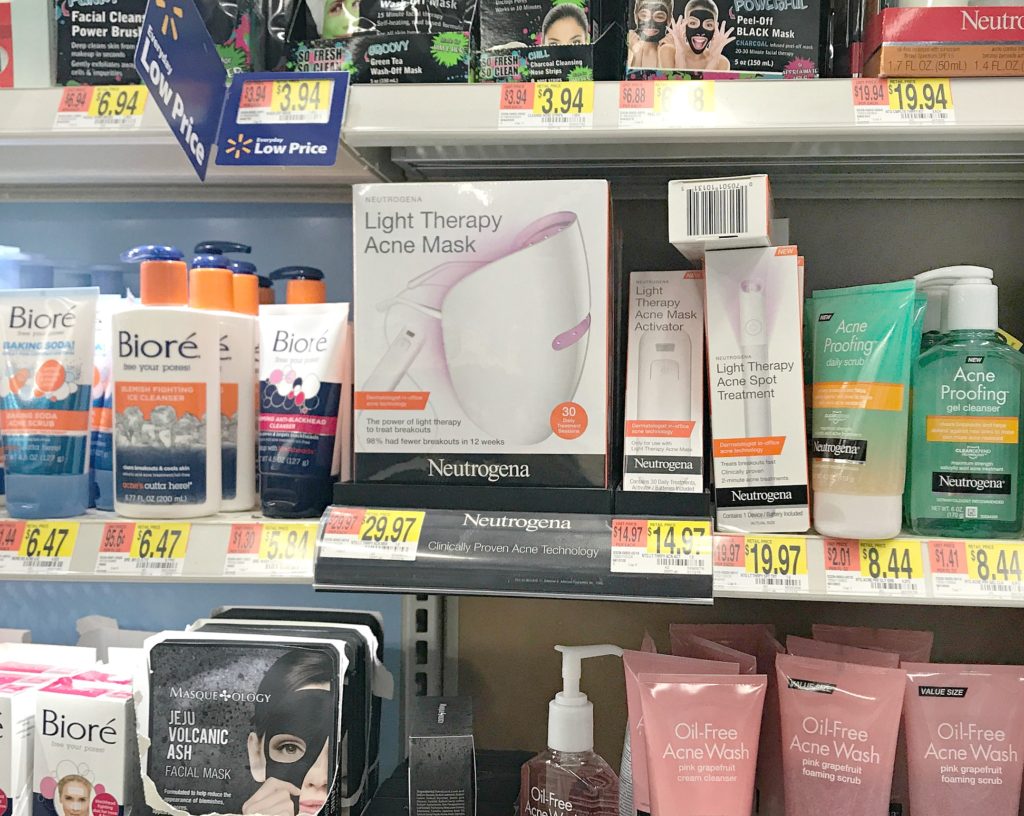 NEUTROGENA® Light Therapy Acne Mask, as well as spot treatment and additional activators for the mask can be found in the skincare aisle at Wal-Mart! There are some stores that have $10 off the product as well! Also, can we talk about how well-lit the Wal-Mart skin care and beauty products aisles are? Have you noticed, or is this just me?! I love how bright it is! The only downside is that I'm drawn to everything and want to buy it all! 😉
Additional Products to Use with the Light Therapy Mask
Along with the light therapy mask, I purchased a few additional items. These items go hand in hand with using the light therapy mask to get optimal results!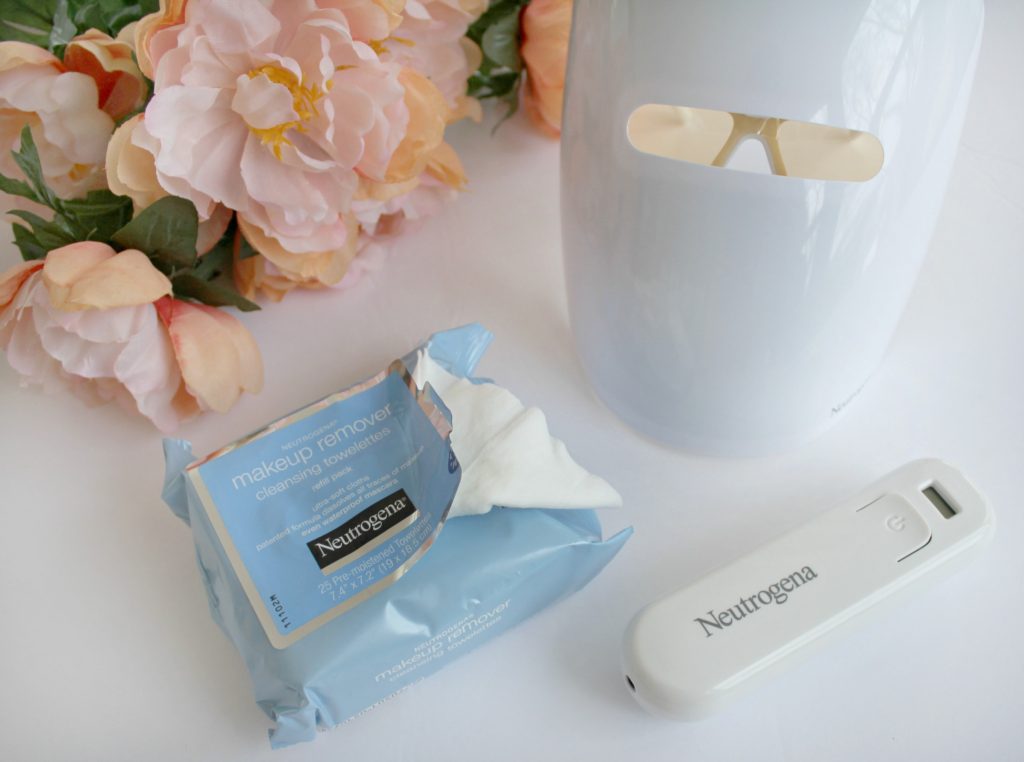 Additional Activator for Mask  – $14.97
The mask comes with an activator, which has 30 treatments. I bought an additional activator for the mask so I can have a backup when I am done with the first 30! I think you should always give something a try for at least 30-60 days before really saying it doesn't work.
NEUTROGENA®Cleansing Makeup Remover Cleansing Towelettes – $4.47
I have always used these makeup remover wipes! They are amazing! I even use them for my makeup brushes to clean them between washes! I remove my makeup with the wipes before going in with any cleansers and other skincare.
NEUTROGENA® Deep Clean Daily Facial Cleanser Wash – $4.72
Even though this is a makeup remover and cleanser in one, I still like to use makeup wipes. I feel like it gets everything off that way! I haven't switched up my cleanser in a bit, so I figured I would give this a try along with the mask!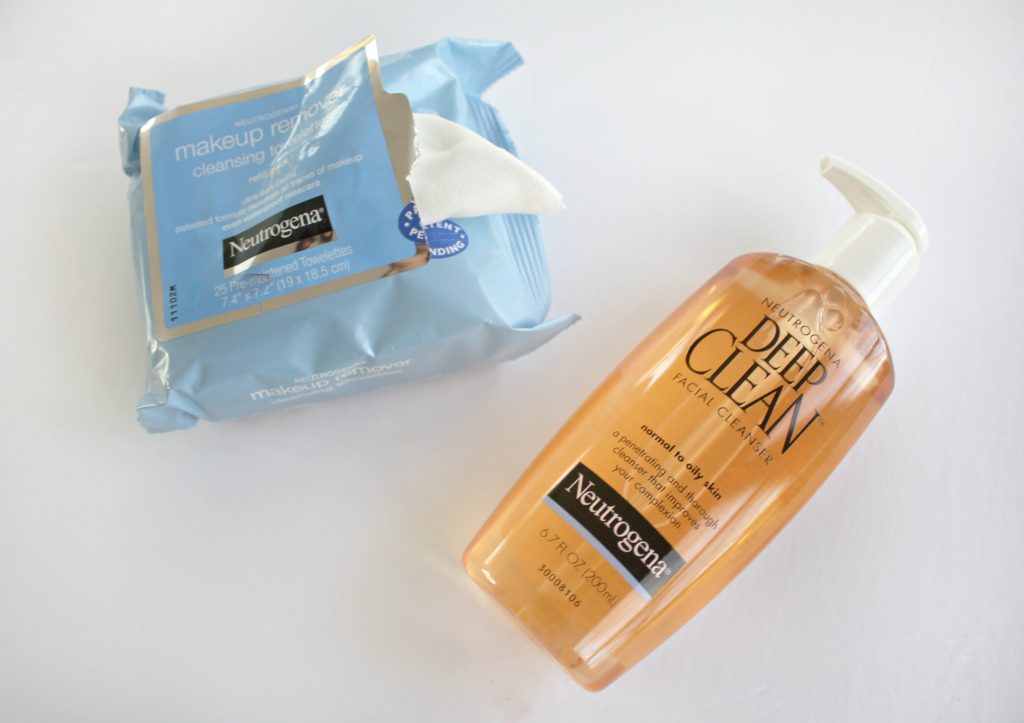 Remove makeup with theNEUTROGENA®Cleansing Makeup Remover Cleansing Towelettes
Cleanse your face – I will be using the NEUTROGENA® Deep Clean Daily Facial Cleanser Wash as mentioned above.
Put the mask on and push the button.
Let it work for 10 minutes.
Use daily for at least 30 days!
Additional notes: Do not use the mask with any products that contain any active ingredients, like Salicylic Acid, Benzyol Peroxide, etc.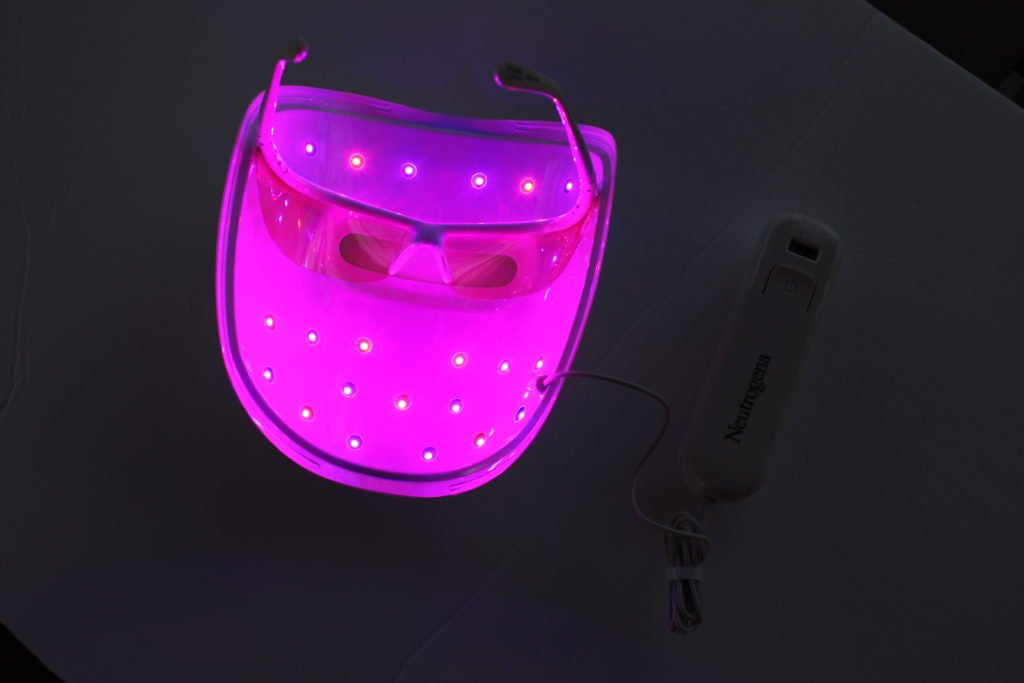 ---
I am so excited to give these a try! My hope is that it will really help clear up my skin and prevent any future breakouts! Have you tried any of these products before?! If so, what are your thoughts? If you haven't tried them before, are you wanting to try them? If I get great results, I will definitely share them with you guys, so be sure to subscribe so you don't miss out!!
Until next time beauties,