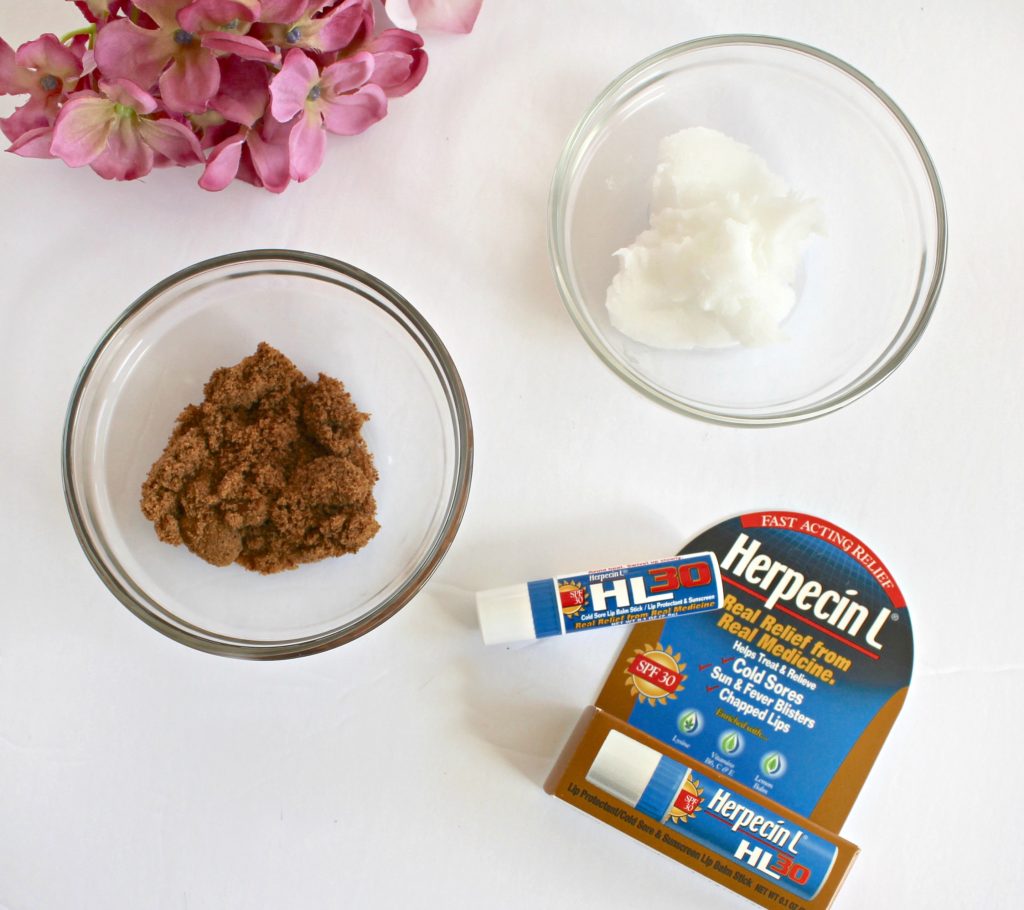 *This post has been sponsored by the PRIMP Network. All opinions are my own*
Happy Tuesday loves & Happy FIRST DAY OF SPRING! I don' t know about you all, but even as winter is winding down and the weather is getting warmer, I still have issues with dry, chapped lips. Today I want to share with you how to get super soft lips, plus a new product I've been trying out that is helpful, not only with dry, chapped lips, but also cold-sores:Â Herpecin L.
How to Get Soft, Supple Lips with Herpecin L
You know I love a great matte lip color and wear them on a regular basis. Matte lipsticks can be really drying to the lips, but that won't stop me from wearing them! Here are my tips on how to get super soft lips, including this new drugstore jewel that is under $4!!
Step 1 – Prep the Lips
Use a toothbrush to slough off any dead skin. Use a soft toothbrush and go in circular motion on the lips to get all of the flakes and dead skin off.
Step 2 – Apply a Lip Scrub
I like to combine coconut sugar with coconut oil, but any kind of beauty oil or even avocado or olive oil also works. You can even use regular sugar or brown sugar. Mix them together and take a pinch of the mixture and scrub your lips with it. You can even use the toothbrush, but don't be too aggressive or it could do more harm than good.


Step 3 – Moisturize + Prevent
This is where the hero product comes into play! Herpecin L can be found at the drugstore, and although it's not the prettiest packaging in the world, as we've all learned growing up, it's what's inside that counts, right?! Herpecin L can be used daily and is a lip balm that helps treat, protect and relieve chapped lips, cold sores, and sun & fever blisters. It is enriched with Lysine, Vitamins B6, C & E, and Lemon Balm. It also has SPF 30 protection. It not only relieves, but also prevents!!
[bctt tweet="Get rid of those dry, chapped lips with this hero drugstore product!" username="itsmekelsie22″]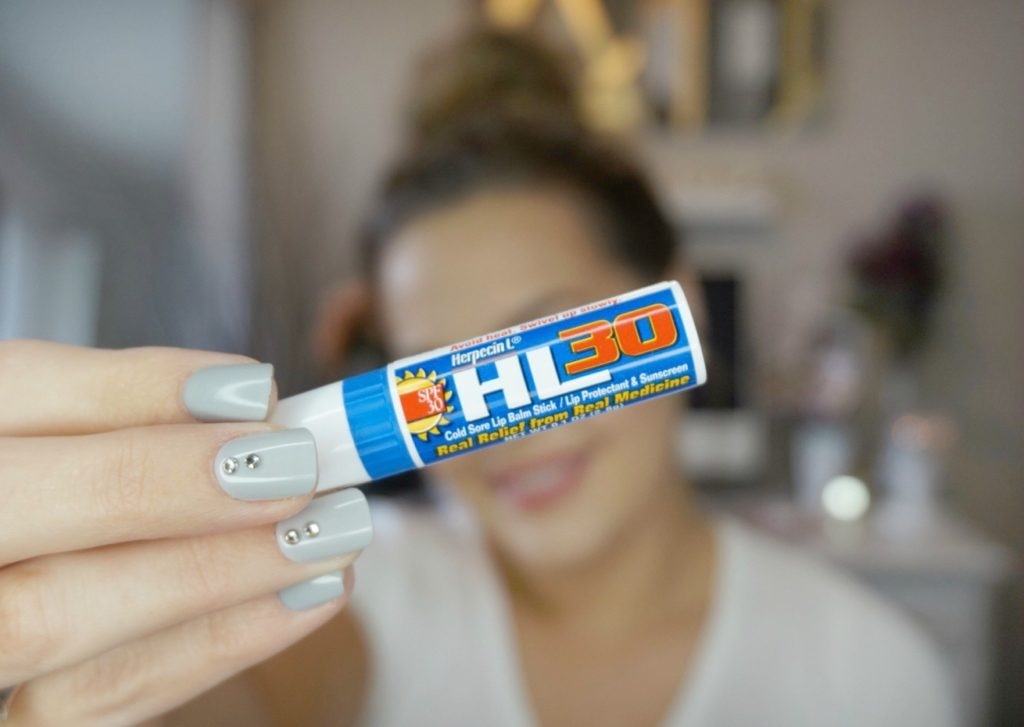 Let's Talk Cold Sores
Herpecin L is not only a remedy for dry, chapped lips, but it helps prevent and treat those pesky cold sores!! Now, I personally do not get cold sores (thank goodness), but I know so many people that do. Cold Sores (oral herpes) are more common than you think. In fact, 50-80% of US adults have oral herpes. Crazy, right?! You don't have to have cold sores to use this product, but if you suffer from cold sores, give it a try!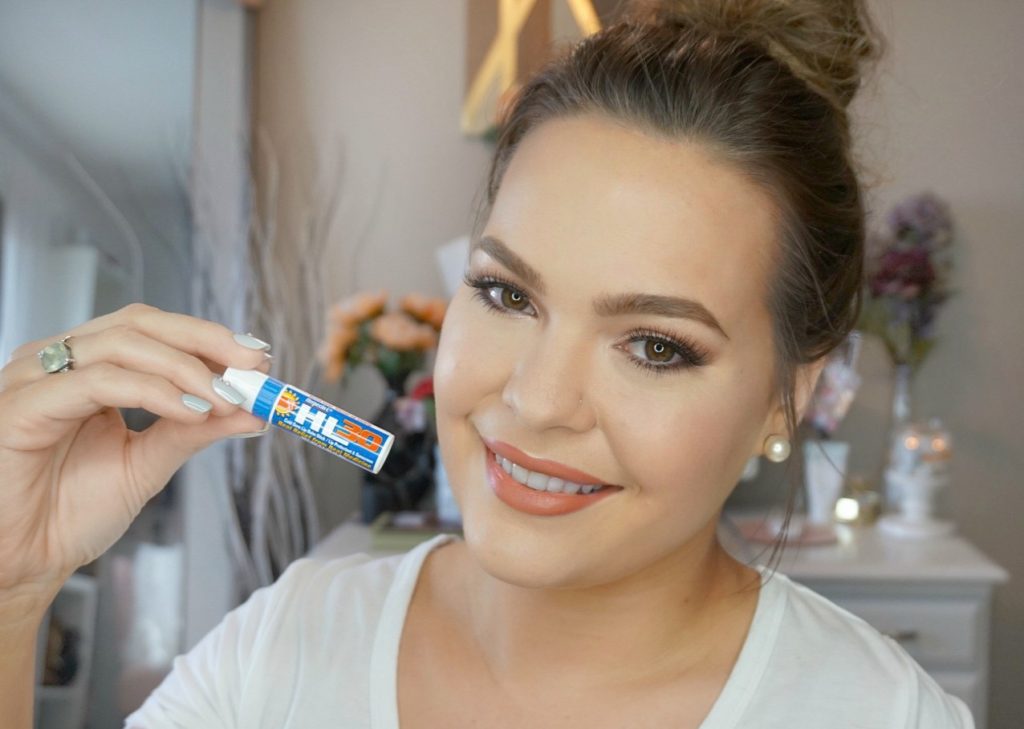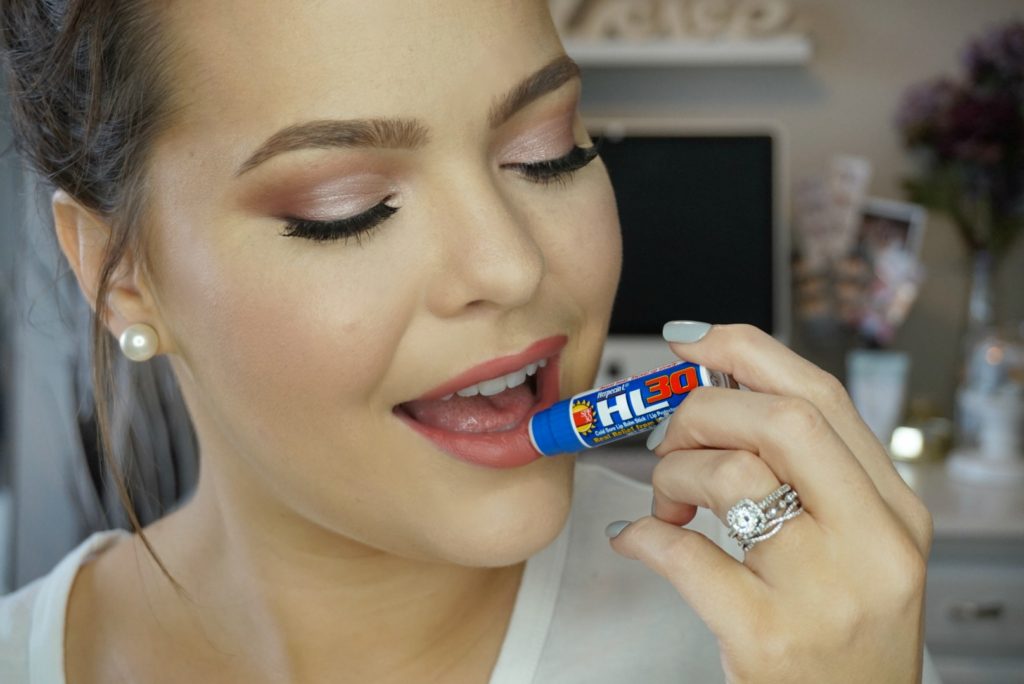 ---
Use these tips to get soft, supple lips! What are your tips on getting soft lips?! Let me know in the comments below or let me know if you've tried Herpecin L before.
Until next time beauties,