Happy Thursday beauties!! Guess what?! The beauty mix is back, but this time we are doing an amazing giveaway as well! More details below!! For this month's beauty mix post, we are doing a Day to Night Makeup Look! Do you ever have those days where you're at the office and want to look natural, but you're also going out after work and want to look super fab?! Well, this post is for you! I'm going to show you how you can have a light and natural makeup look in the morning and easily transform it into a going out/nighttime look in a few simple steps!!

The Day Look
For the natural day look, do your everyday makeup look! I was recently sent the Urban Decay Naked Petite Heat Palette so I figured I would give it a try! This palette is perfect for both day and night looks.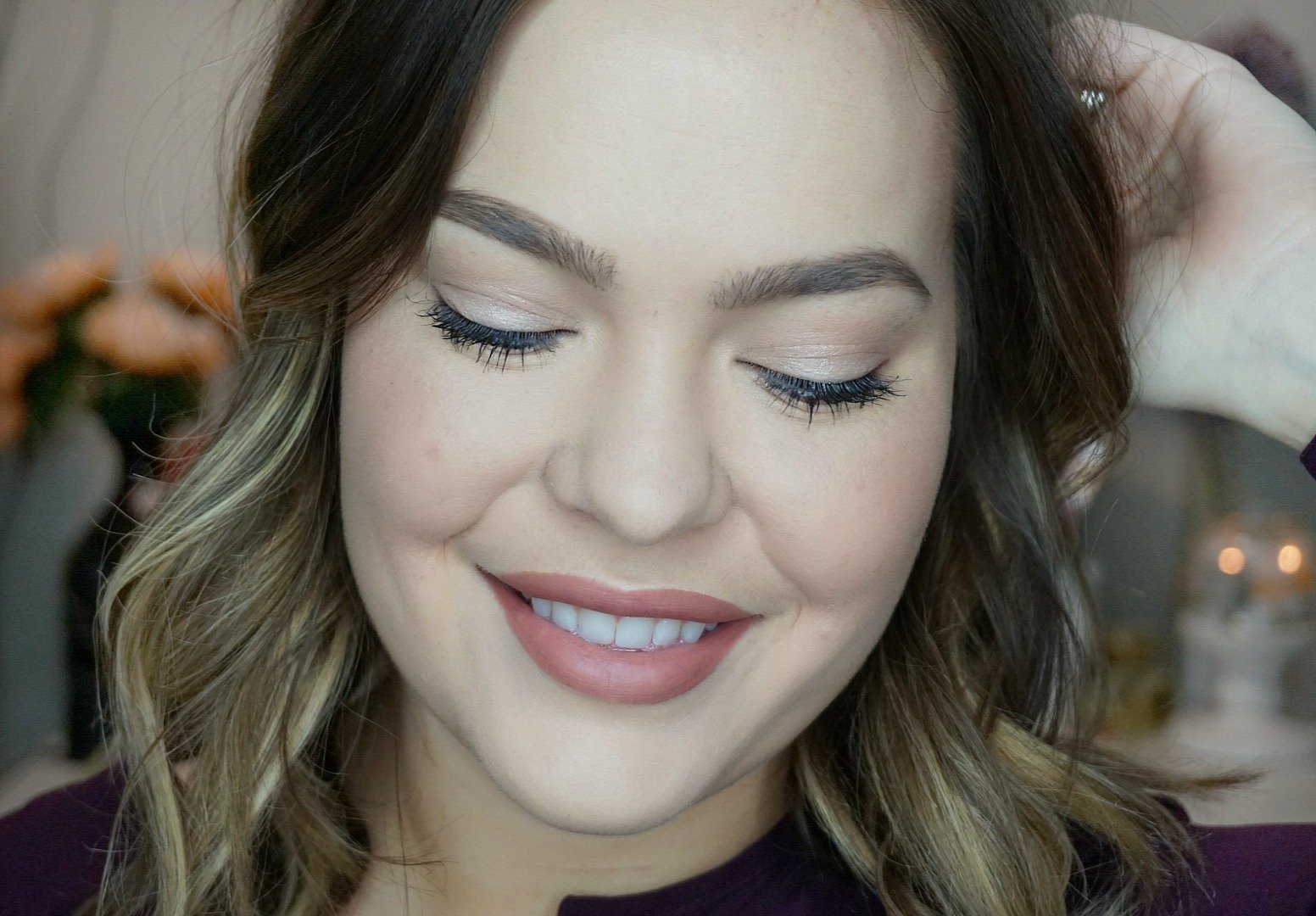 The Night Look
For the night look, you can transition in a few simple steps! I used the Urban Decay Naked Petite Heat Palette again but used the darker shades to darken up the eyes. I used a black liner to line my waterline and give my eyes more of a smokey look. You can also add lashes (optional) for an even more dramatic look! Throw on a deeper color lipstick and you're good to go!
Day to Night Makeup Tutorial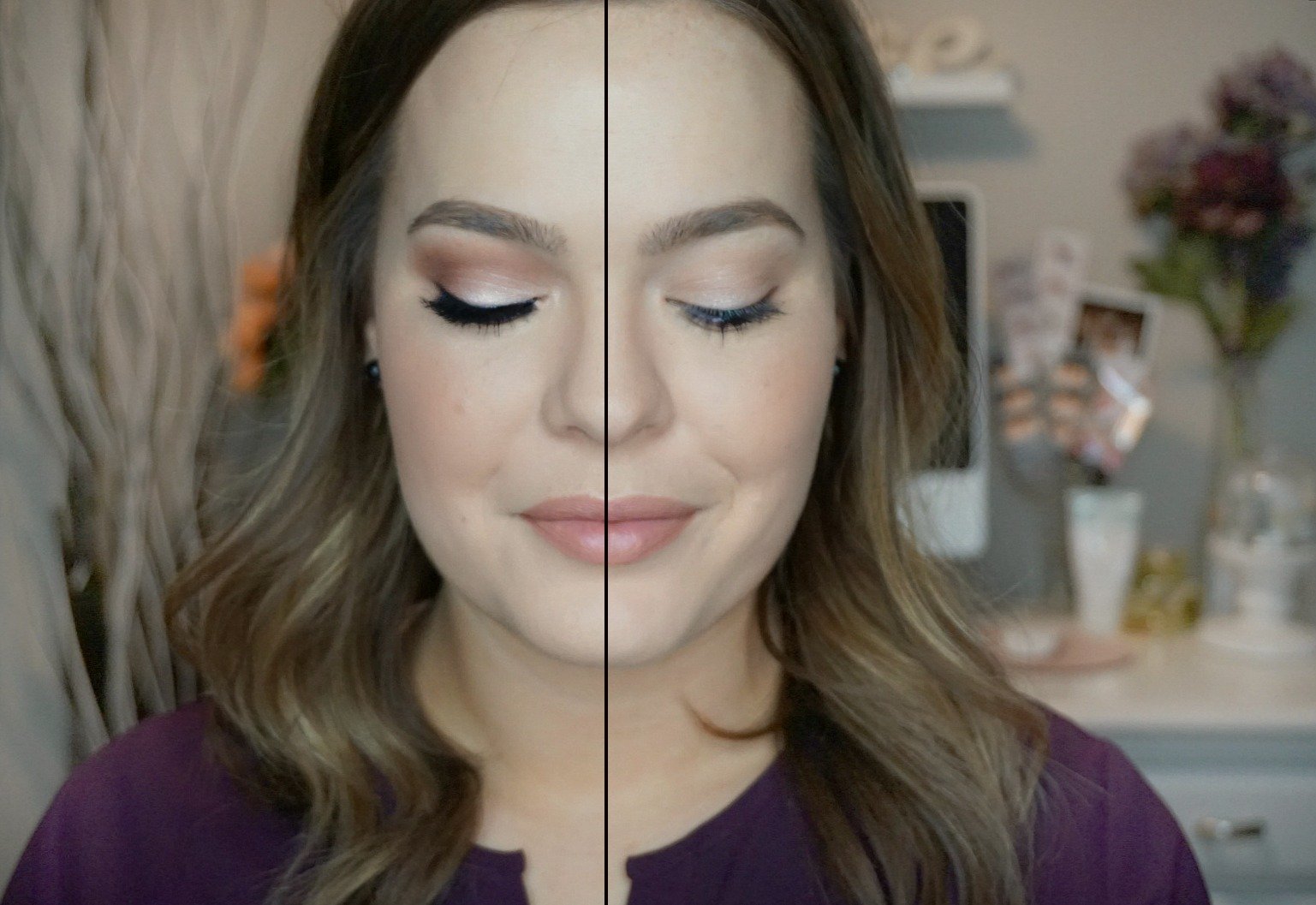 Products Used:
Face + Lips:
Primer: Peter Thomas Roth Skin to Die For Primer
Foundation: Estee Lauder Double Wear Stay in Place Foundation
Concealer: Maybelline Instant Age Rewind Concealer
Bronzer: Physician's Formula Butter Bronzer
Highlighter: Becca Champagne Pop
Blush: Milani Baked Blush in Luminoso
Lips: Day- Dose of Colors Liquid Lip in Truffle Night- Jordana Sweet Cream Matte – Tiramisu
Setting Spray: Ofra Makeup Fixer Spray

Eyes + Brows:
Eyebrows: Maybelline Brow Define + Fill
Eyeshadow: Urban Decay Naked Petite Heat Palette – Day- Vibrate, Inhale, Heist | Night- Inhale, Strike, Heist, Wild Thing
Eyeliner (night): Maybelline Master Kajal Black Liner
Mascara: Stila HUGE Mascara
Lashes (night): Kiss Lashes in Daisy
Fix Plus 
Shadow Shields

[bctt tweet="Go from Day to Night with this easy makeup tutorial, plus an awesome GIVEAWAY!! #beautymixseries #giveaway #kelsiekristineblog" username="itsmekelsie22″]
The other Makeup Looks
Don't forget to check out the other ladies' makeup looks!
Ashleigh Rose | Beauty with Lily | Jasmine Maria
---
The BIG Giveaway
We are giving away some amazing products!!
If you've never done a giveaway like this before, here's the scoop.
You can enter by following the prompts below. You will need to complete all tasks to submit your entry!
Must be 18 or over to enter! Must reside in the U.S.
The GIVEAWAY ENDS ON 4/4/18! Good Luck!
Giveaway items include:
Urban Decay Products
$50 Target Gift Card
Variety Skincare Products including GlamGlow and PCA Skin
ColourPop Makeup Products