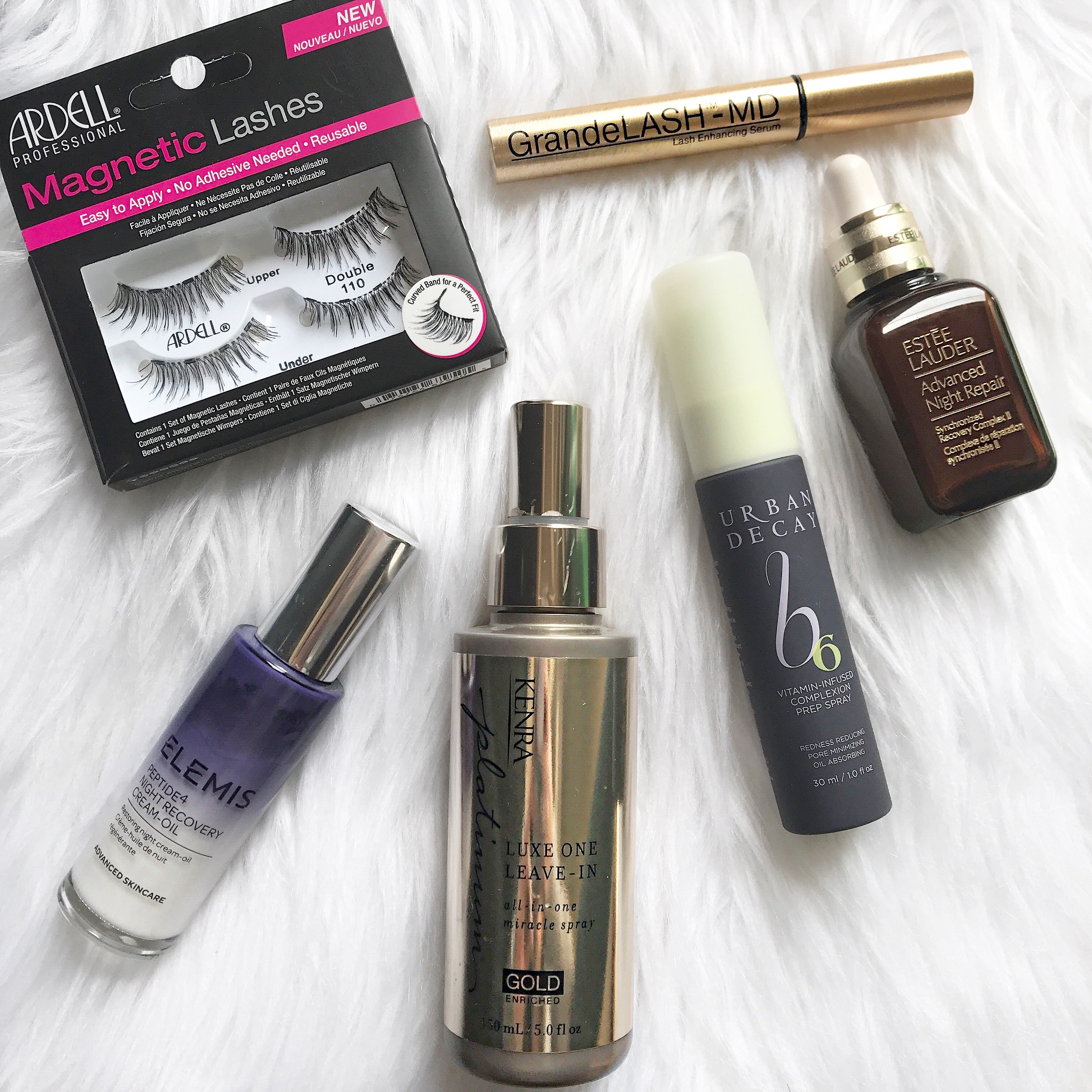 Happy new week Y'all!! I hope you had a great weekend!! I've had a lot of people asking me to do a review on one of these products, and after trying it out, it was definitely a FAIL! As much as I hate sharing negativity, I still wanted to share it with everyone. So, to counteract the negativity, I wanted to share some positivity as well. That's why this post turned into a March Hits and Misses post! I'm sharing some of my favorite and some not so favorite new beauty products that I tried out in the month of March. If you like these kinds of posts/videos, I can definitely keep sharing them with you all, so let me know your thoughts!!
Disclaimer: This post contains affiliate links, which means that some clicks/purchases may result in a small commission to keeping my blog running at no additional cost to you. Thank you for supporting my blog!
The Misses
Let's get the misses ones out of the way right away. You know I usually don't share a product unless I like it. I will always be honest with you, but I prefer not to be negative. These products below may work for some, but for me, they were a miss.
So many people have been asking me if I have tried the magnetic lashes and/or if I would try them out and review them, so last month I picked up 2 packs of the Ardell magnetic lashes at ULTA. I have heard/seen both good and bad things about the magnetic lashes and have also been wanting to try them myself! Unfortunately, these were a miss for me. They were not easy to put on and when they did go on, they weren't as close to my lash line as I'd like. You can see in the video what they looked like when they were on. I was really hoping these would work, but unfortunately, they did not. I may try other brands in the future to see if they are similar. If you've tried any magnetic lashes that have worked, please share your experience with us in the comments below! I would love to know if they worked for anyone else.

Here are the Ardell 110 Lashes I LOVE!
Magnetic Lashes: a HIT or a MISS?
Click To Tweet
This was another miss for me. I have had this for a while, but I have been trying to use up a lot of products lately so I wanted to really give this a good try while using it up. I used it daily in March and I did not see a difference in my skin. It says it is supposed to reduce redness, minimize pores and control oil. I felt like my skin was actually more oily when using it.

---
The Hits
On to the hits. These are products I've been using throughout the last month that I have been loving and want to share them with you.
I received this a few months ago for free for testing purposes and throughout the month of March I've used it daily! I have really seen a difference in my lash length. I was using a different lash serum before this one, so the results could be from both products, but I do know I've seen more length and thickness from this product alone.

This was mentioned in my video, so I figured I would put in on here as well. I've been using this mascara for about a year now and LOVE it!!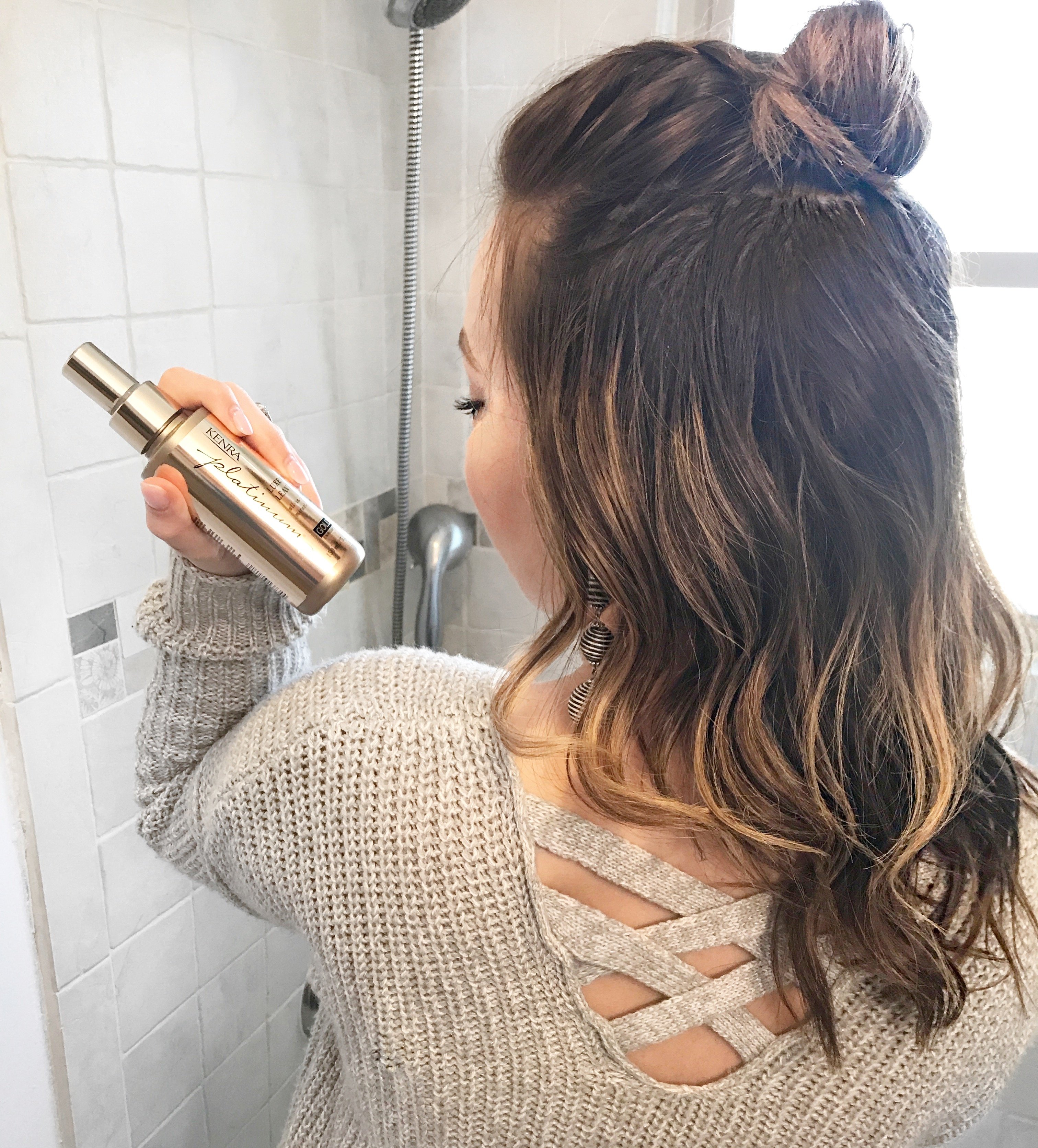 This is another product that was sent to me to try out. First off, the SMELL is amazing!!! As I said in the video, the first time I used this, someone from about 20 feet away smelled it in my hair, which is crazy! It doesn't make your hair feel oily or anything. I usually put an oil in my hair before blow drying it, so I just added this to my routine after I wash my hair, so using both the oil and the spray together on damp hair!

If you remember from my Instagram stories last month, I went to ULTA for their Estee Lauder event. They used this on my skin before my makeup and I loved it. This was another product that was sent to me and it was perfect timing since they used it on me that day at the event. I use it day and night (even though it's a night serum). I wouldn't have thought to use it during the day if they hadn't used it one me at ULTA. I really like this product so far, so definitely a hit for me!

This one I can only use at night because of the moisture and cream element. The smell of this is amazing, as with any ELEMIS product! I have been mixing this one and the Estee Lauder Night Serum and have been loving it!

---
That's all for the March beauty hits and misses. Thanks for reading/watching! What did you think? Do you like these posts? Do you want them to keep coming? Let me know in the comments!
Until next time beauties,