Welcome back! Today I wanted to share with you guys a shopping secret of mine! Well, it's not really a secret anymore as I've been sharing it with you all for awhile now, but haven't ever gone into detail about what it is!  I know a lot of you may already use this, but I know there are some of you out there that may not be taking advantage of this amazing way to get CASH back from online shopping!! Haven't you ever wanted to get paid for shopping?! *hand raised* I have…and now I do!!!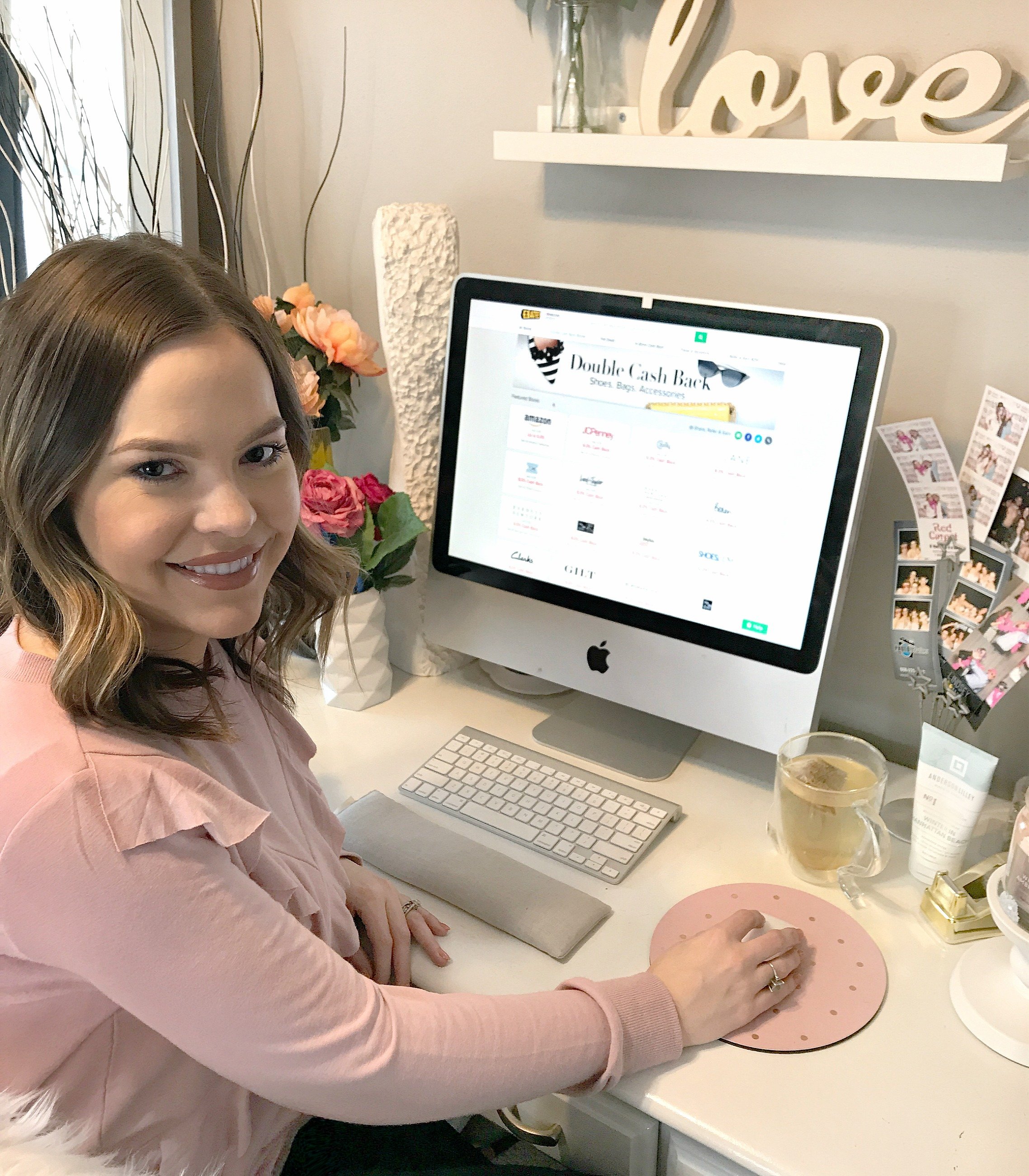 I started out using EBates back at the end of 2015 and didn't do a whole lot with it right away, until I realized how much I could actually be getting back!!EBates offers anywhere from 1-40% cash back on it's stores!! When you sign up, you even get $10! Over the past few years, I've earned about $400 in cash from shopping online! Crazy, right?!
How I've Earned $400 in CASH while shopping online!!
Click To Tweet
How it Works
Online Shopping
With online shopping, EBates can be used both on a desktop or on a mobile device. They have an app for it as well! If an online store is listed as an eligible cash back store, all you have to do is click on the store from the EBates site and then shop away!! Nothing else needs to be done and you can check out as usual. Be sure thast you're using the same tab while shopping because if you open another tab, it may not count your shopping trip. EBates tracks your shopping when you click through on their site (see below) and gives you cash back based on the amount spent. It will show up on your EBates account within a business day. The check marks below show my purchases made through EBates links in March. I clicked on Groupon and Nordstrom through EBates, but since I did not purchase, there is no check mark under cash back.
Pro Tip: Use EBates when searching for vacations and travel. We used it when booking our inter-island flight and resort for our honeymoon and got a nice chunk back from that!

Below is an example of what it looks like when you click on a store on the EBates site. It will show you any current coupons to use in addition to the cash back offered for that store.

Double Cash Back
Stores may have double cash back deals as well, so I typically wait to order anything until the stores I shop at have a double cash back to get the best deal!

In-Store Shopping
EBates now has in-store cash back options. You can search their site for eligible stores, then you can link your credit card under your preferred stores. Once you shop in the store, you just need to make sure you use the same card as you linked on EBates and you will get your cash back! (Debit cards need to be run as a credit transaction to be eligible) I honestly forget about this, so I have not taken advantage of any in-store cash back offers yet. Most of my shopping is done online anyways!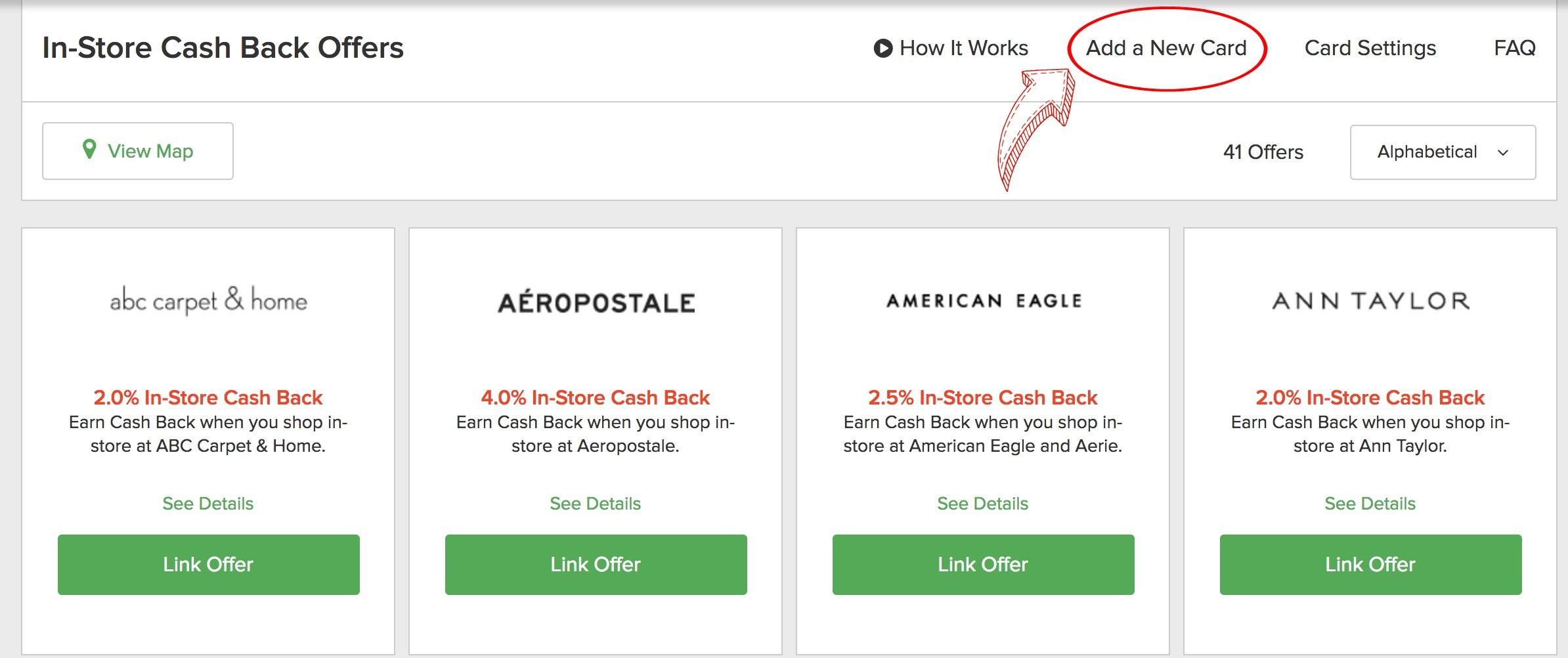 Adding the EBates Tool to Your Browser
This is the BEST thing ever when shopping on EBates! When you add the EBates browser extension, it will remind you to click on EBates while shopping on an approved site. It also reminds you of any coupons that you're missing out on. It applies them at check out with one click! This has helped me earn so much cash back!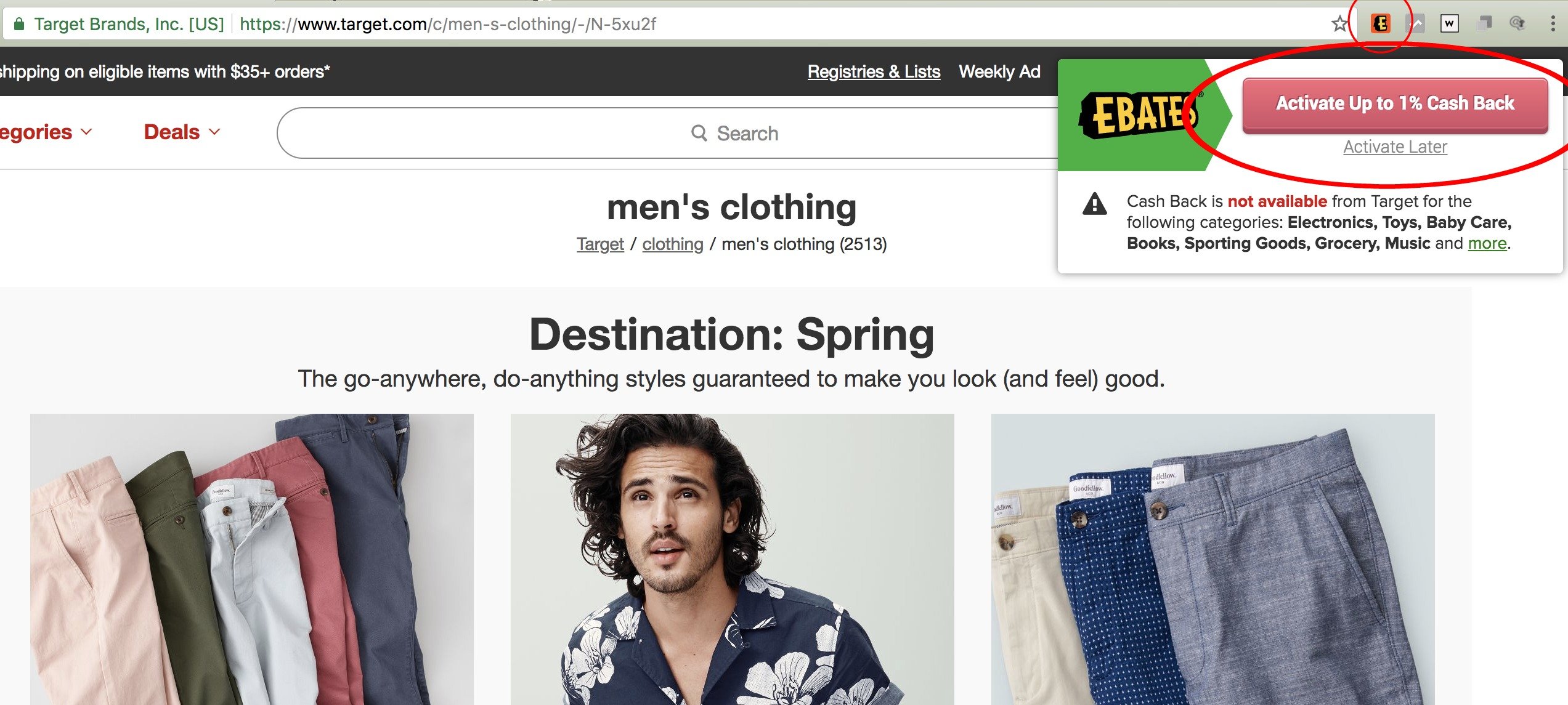 How to Get Paid
As your cash back adds up, you can track it in on your account. Each quarter you get paid via a "BIG FAT CHECK" or you can get paid via PayPal. It's as easy as that!! I was so excited when I got my first check! Since then I've switched to PayPal so it automatically gets put in my account!
CHA-CHING!!
Pro Tip: Earn even more money by referring friends!  
---
Another great site to use for cash back and to find the best coupons for in-store or online purchases is RetailMeNot. I always check if there are any coupons before purchasing anything and this site, along with EBates is the perfect shopping buddy! If you're not using either of these, you need to NOW!
This post is not sponsored, I am just all about saving money and sharing my tips on how to do so! Don't forget that when you sign up you get a $10 too! Even the littlest percentage adds up, so don't wait any longer!
Thanks for reading & I hope this was helpful in earning you some money back for your shopping!! I know my husband appreciates it! 😉
Until next time,