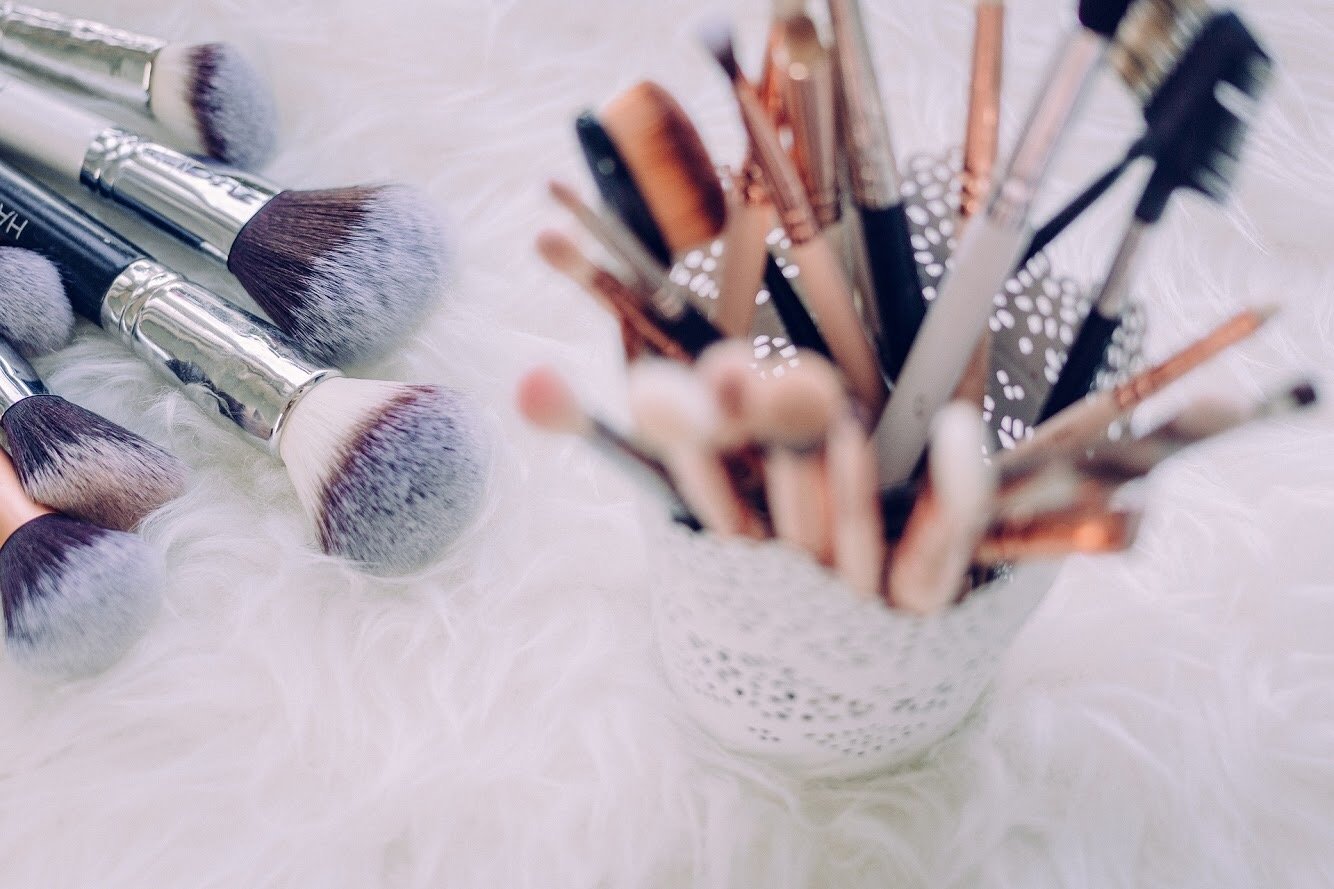 As I said in the first Spring Fashion Series post, obviously makeup is not fashion, however I think great makeup perfects a great outfit! I'm sure most of you agree, otherwise you probably wouldn't be reading this blog! As with all things fashion and makeup, there are a lot of products that can be worn/used year round, so I'm sharing my favorite items that I love to bust out in the spring and start showing off again!! (P.S. Don't miss out on the Sephora sale details at the bottom of this post)
*Disclaimer- This post contains affiliate links, which means that some clicks/purchases may result in a small commission to keeping my blog running at no additional cost to you. Thank you for supporting my blog*
[bctt tweet="Spring Makeup Must-Haves! – Kelsie Kristine Blog" username="itsmekelsie22″]
Primer
I don't typically change up my primer for the seasons, but I figured I would still include some of my favorites on here! Regardless of the time of year, I love a great mattifying and/or pore blurring primer!

Foundation
You all know my go-to foundation is the Estee Lauder Double Wear Foundation, but I have yet to wear it in the spring and summer. I'm sure it will be just as good as fall and winter, but I do know that the MakeUp ForEver Ultra HD Foundation (stick and liquid) works really well on my skin in the warmer months!

Bronzer
There's nothing better than a warm, glowy and bronzed face! I tend to stay away from any bronzers with shimmer in it unless I'm heading off to the beach or on vacation! I was sent the Estee Lauder Bronze Goddess Bronzer and first off, the packaging is huge, which is a plus, but it also comes with a brush and a mirror in the compact!! I have been loving it!

Blush
Fall and Winter are when I tend to wear the warmer/darker blushes. Spring is all about bringing out the brighter colors, so the corals, peaches and pinks! I have always loved my Milani Baked Blush in Luminoso and wear it year round, and I especially love it in the warmer months. I love all Tarte blushes for the spring, mostly because they last all day, but also because the color payoff is great!

Highlighter
I can wear any highlighter year round, but I love to over-highlight (if that's even a thing?!) in the warmer months! I've been wanting to try some of the highlight drops from Color FX, but I also LOVE my Champagne Pop Highlighter – it's the perfect warm-toned highlighter and looks great anytime!

Lipstick
You know I love my nude lipsticks and I wear those any time of the year. Just like with the blush, spring is the perfect time to bust out those corals and pinks!

The rest of my makeup doesn't change much with the season, but you can watch any of my beauty videos on YouTube or check out my Beauty Mix Series on the blog to see a list of my favorites!
//You May Also Be Interested In: View ALL Makeup/Beauty Posts//
---
SEPHORA SALE!!!
Now that I've shared my favorite spring makeup, I wanted to share another great beauty/makeup sale, the SEPHORA SPRING 15% off SALE! This is another favorite sale of mine, in addition to the ULTA 21 Days of Beauty sale that just ended!
If you are a ROUGE member (spent $1000 in a calendar year) then you are able to access the sale starting today, April 13th! The sale opens to both VIB (spent $350 in a calendar year) and Beauty Insiders on Friday, April 20th and ends April 23rd. If you aren't signed up to be a beauty insider (FREE), you can do so here.
For VIB and Beauty Insiders, now is the time to start making your lists!! What's on your must-have list?! Below is Sephora's top picks for their sale. I'll be sharing my top picks in a post next week!
Sephora's Top Picks for the Spring Bonus:

VIB ROUGE DATES:
APRIL 13TH – APRIL 16TH AND APRIL 20th – APRIL 23rd (2 weeks to shop!)
15% Off using the code: YAYROUGE
VIB DATES:
APRIL 20th – APRIL 23rd
15% Off using the code: YAYVIB
BeautyInsider DATES:
APRIL 20th – APRIL 23rd
10% Off using the code: YAYINSIDER
---
Thanks for reading! What are your favorite makeup products to wear in Spring?! I'd love to hear them in the comments below!
Until next time beauties,