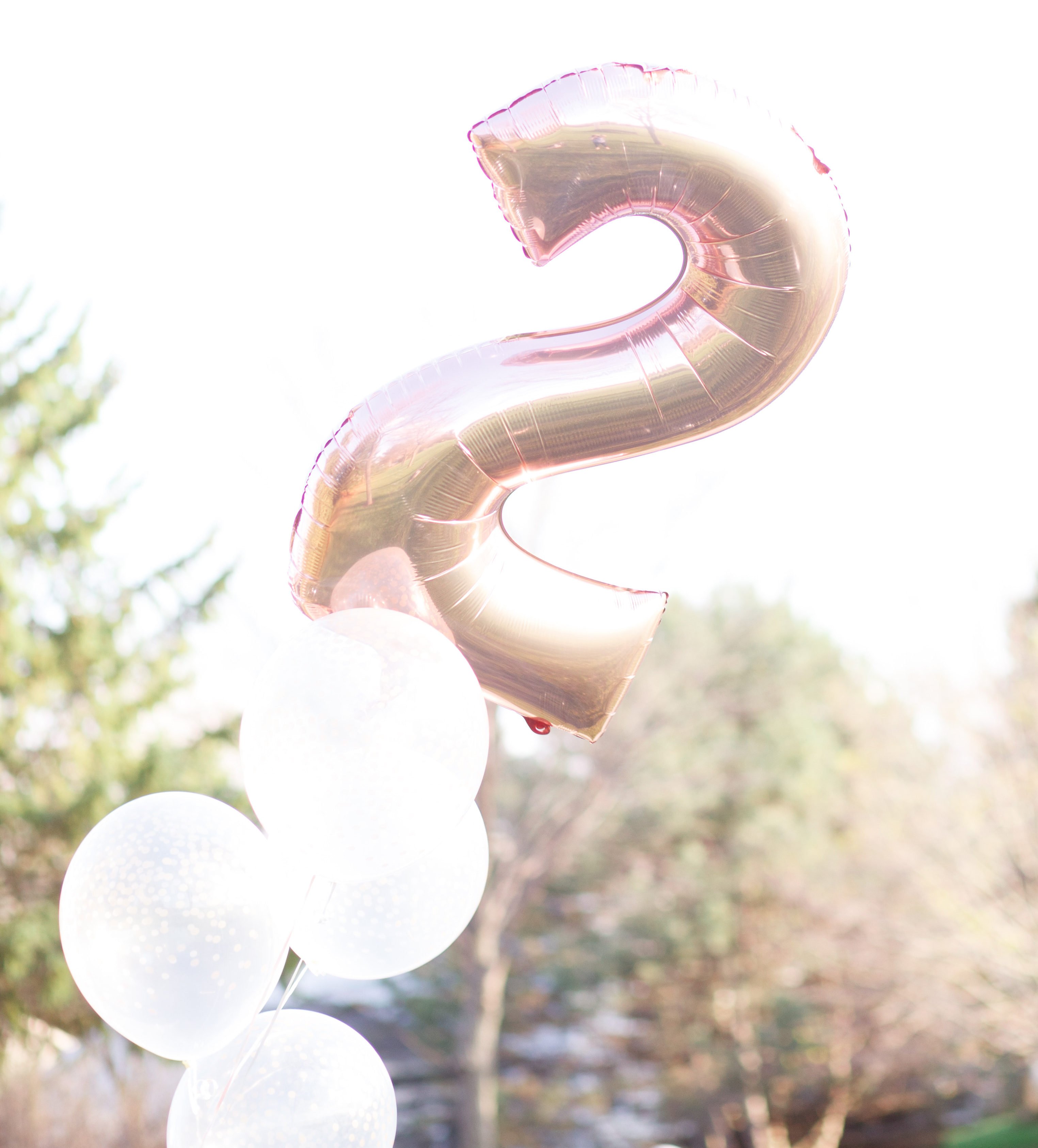 Photos by Amy Lynn Photography Studio
April marked 2 years since I started the Kelsie Kristine Blog. Prior to that, I did have another blog on Wix.com that I can't even count as a blog. Looking back, it was filled with poor quality, Instagram-filtered photos that I took on an old phone, and the content was bland to say the least. But hey, I started something and I was still proud of that.
WARNING: I hope you have a cup of coffee or something to snack on because this post is a long one, but a good one!!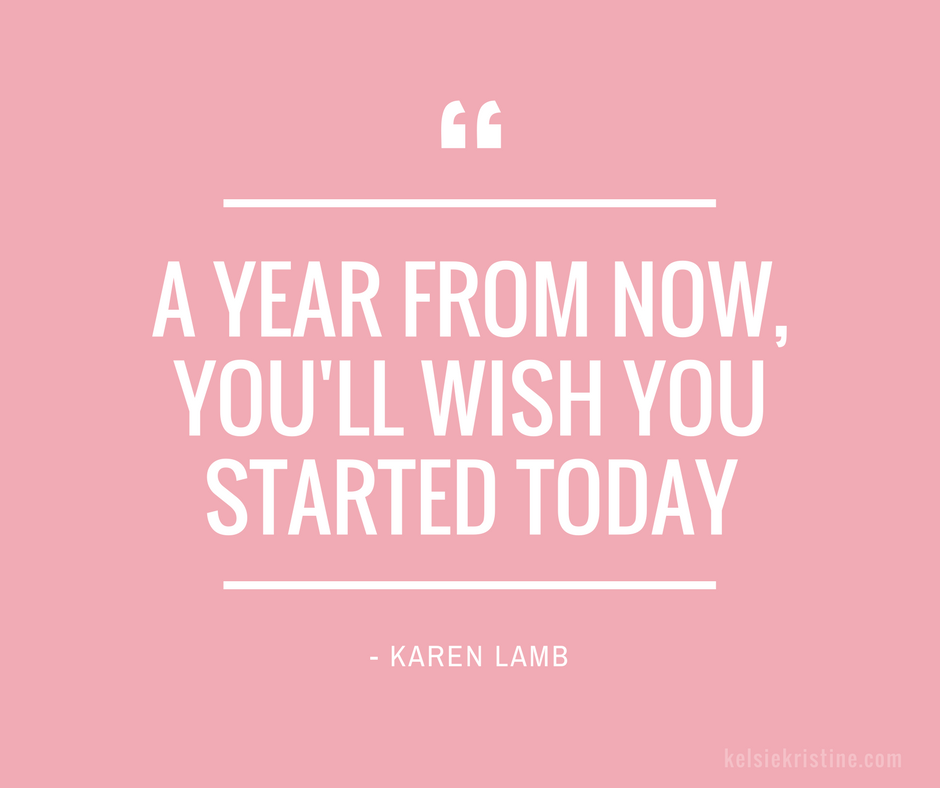 You hear this quote all of the time, "A year from now, you'll wish you started today," and boy am I glad I started! I started my blog not knowing anything about websites, domains, keywords, SEO, tags, and so much more! It was a learn as you go process, but I did my research and here we are today. I wanted to share with you all why I started my blog and the story behind it.
Starting My Blogging Journey
Though I started blogging two years ago, I really didn't get a clear vision of what I wanted my blog to become until just before I switched over to my new site last Fall!
Let's go WAY BACK to the beginning. At the end of 2014 I started a "blog" on wix.com, around the same time as I started my YouTube channel. I was (and still am) a part of Influenster, where they send you free boxes of products, and I wanted a platform besides Facebook and Instagram to share my unboxings. You could say I started it to get more free stuff to review, but it grew into something way more, and soon the "free stuff" didn't matter to me. I wanted to get my voice out there. As I said before, the photos on my first blog were very poor quality. My first unboxing YouTube video was in the darkest room in my mom's house, and I threw a sheet over two floor lamps as my "backdrop." The early photos and videos were not good, to say the least. Either way, I started something, and I wanted to continue it. Looking at my first year of blogging on the Wix site, my posts consisted of mainly Influenster unboxings, other random reviews, life updates and OOTD's. I learned more and more as I went on and googled so many things as I went! It was a trial and error kind of learning for me! I didn't really have/know any other bloggers that I could rely on for questions or help.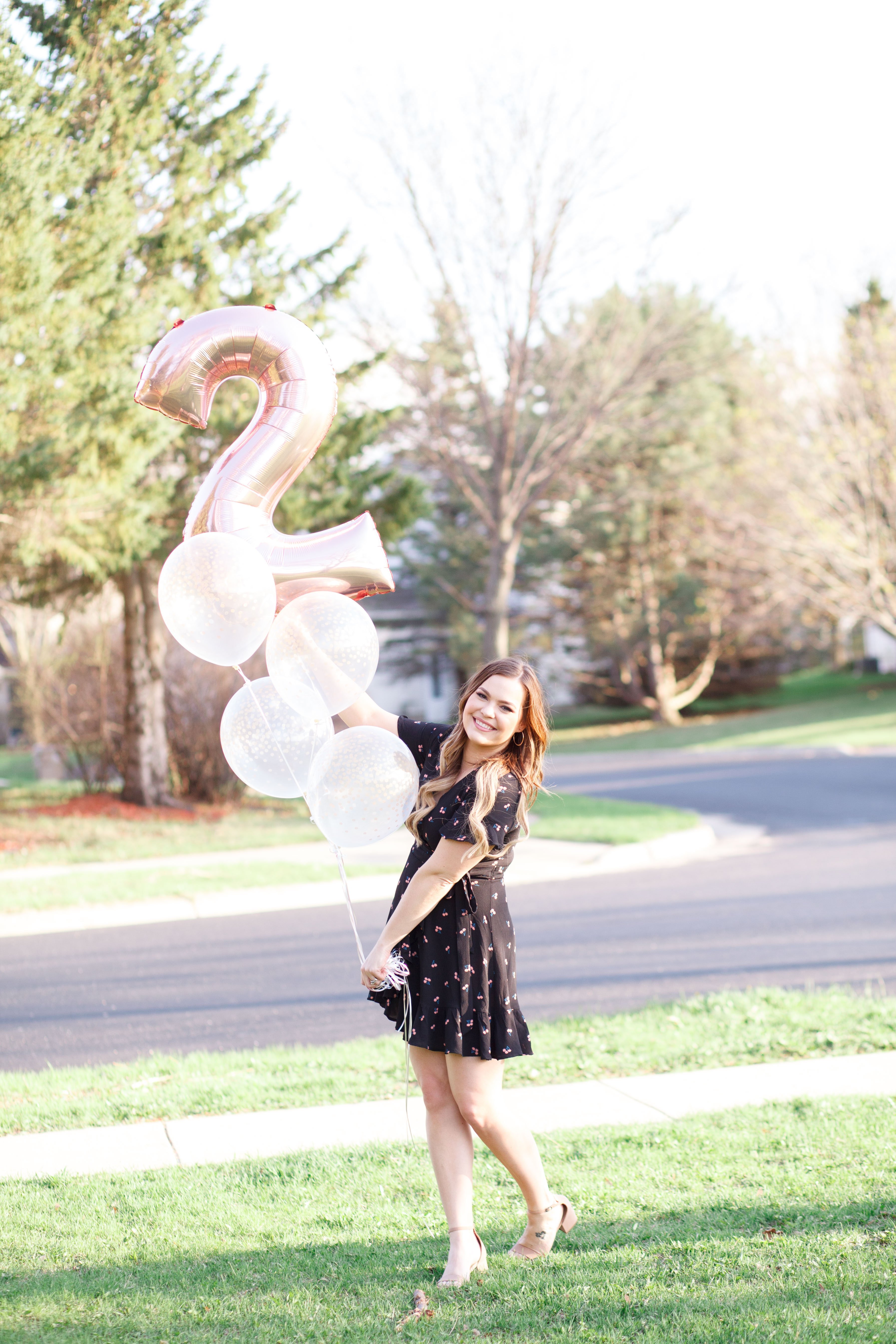 Fast forward to April 2016, I did a little research and decided to switch my blog to WordPress.com and changed the blog name to Kelsie Kristine. The WordPress platform was much more user-friendly than Wix. That said, I was able to teach myself a lot more about designing my site and about blogging in general. Even with an updated blog, I still didn't really have a network in the blogging community and had to rely on online reviews along with trial and error to figure out what worked best!
[bctt tweet="2 Year Blogiversary | What I've Learned, How I Make Money & My Top Posts" username="itsmekelsie22″]
Fast way forward to today- a lot has changed since I first switched to WordPress. I love where my site is currently and am trying to produce good content for my followers!! The past few years have taught me a lot. I have come so far, and still have learning to do! Thank you to everyone who has supported me on my blogging/youtube journey over the years, and for all of the new followers, welcome! I'm so happy to have you!! I cannot wait to see what the future of my blog has in store!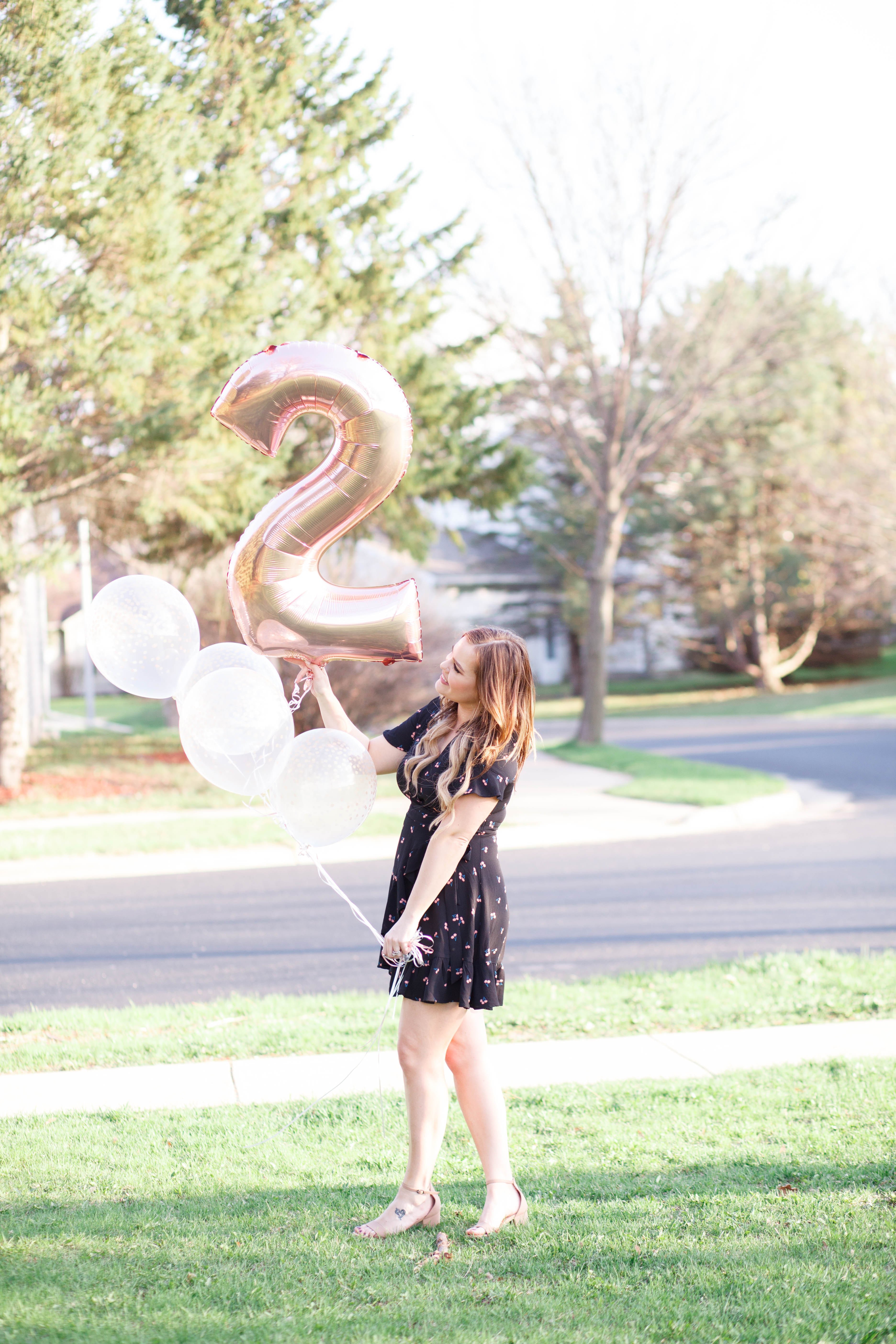 Why I BLOG & My Mission
I started my blog to share the things that I love with everyone, and since then, my mission has slowly changed. I didn't continue my blogging journey just to get "free stuff". If you want to start blogging just to get free stuff, you are in for a lot more work than you expected, and in all honesty, it's not worth it (more on this in a future post). My current mission is to be authentic with my followers and share truthful content! I don't want to be one of those bloggers that just shares stuff to share it. I've turned down sponsored opportunities when they involve a product I knew I didn't love and/or that didn't fit my brand. Even with free product, I will still share my unboxings and "happy mail" with you all on Instagram stories, but I won't write about it or share about the products unless I have something to say about them! I will always give you my honest opinion and will always be real with you. I may not always show you the hard times in my life (because who wants to see that?), but I will always be genuine!
How to Support Your Favorite Bloggers
One of my favorite beauty bloggers, Lily from Beauty with Lily shared a post late last year all about how to support your favorite bloggers and I just loved it! I don't think people realize that going that extra step and showing your support for the blogger makes a huge difference. You can check out the article here, but I've summed up the ways to help support us below.
Engage on Social Media – comment, like, share, etc. on Facebook, Twitter, Pinterest, StumbleUpon, Instagram. In addition to engaging on social, don't forget to engage on the blog too – comment with questions, thoughts, etc. I love responding to your comments on all platforms!
Subscribe to their Blog/Newsletter – you can do so HERE and get notified via email each time a new post goes up!
Share their Blog Posts – I have a super easy "share button" area at the bottom of my posts!
Use their Affiliate Links – Bloggers make a teeny-tiny small commission if you purchase products through there links. (Super tiny you guys) so every little bit helps & we appreciate it so much!
How I Make Money Blogging
In addition to affiliate links, there are a few other ways to make money through blogging. Shopping discovery platforms, ads, and sponsored posts are at the top of that list.
Ads & Sponsored Posts
The word "sponsored" or "ad" tends to scare people, but don't let it! Ads on my website are paid based on impressions and clicks. This is another teeny tiny commission. Sponsored posts are posts where I work with brands, and they pay me to create posts for them. Always know that the sponsored posts I create all contain MY original and honest thoughts and opinions. I will never tell you that I love a product or brand if I truly don't.
Shopping Discovery Platforms
LiketoKnow.It is a shopping discovery app that you can shop my Instagram posts through – all items in the photo are linked along with similar items. You can screenshot my photos on Instagram or just go right into the app and shop all of my photos! This is the same as those affiliate links- bloggers get a very small commission if you purchase through those links!
[bctt tweet="How to Make Money from Blogging" username="itsmekelsie22″]
My Top 5 posts from the last 2 years:
---
I'll be sharing more of my journey in the upcoming months because I have gotten a lot of requests to share it! If you have anything specific you would like to know, feel free to leave it in the comments below so I can include it!
Thanks for reading! Until next time,