Happy Thursday! If you read my recent post, My 2 Year Blogiversary – you may have read about my top 5 blog posts since I started KelsieKristine.com, and my Spring FabFitFun Spoiler Box post made it to the top five, which means it was a popular one! Since it was such a hit, I figured I would do another one for you all!
If you are not a VIP (select) member, this may be a SPOILER, so beware! If you aren't a FabFitFun Member currently, you should definitely become one! Get $10 OFF by using the code BEACHBABE at checkout. The boxes are amazing and I highly recommend them!! #fabfitfunpartner
If you missed my past FabFitFun Box posts/unboxings, check them out here:
Summer 2017 Unboxing | Fall 2017 Unboxing | Winter 2017 Unboxing | Spring 2018 Unboxing
I will still share an unboxing video on my YouTube channel, so be sure to SUBSCRIBE so you don't miss it!

The Breakdown:
FabFitFun is a seasonal subscription box 4 boxes per year. $49.99 per box, or save money by becoming a VIP (Select) member and pay $174.99 up front. As a Select (VIP) member, you can customize your box, as well as get priority shipment. Each box comes with about $250+ worth of products, so it's such a great deal!
Get $10 OFF your own FABFITFUN Box sign up here and use code BEACHBABE
Ships to: US and Canada
What's in the box:
Select/Choice items:
1. Yumi Kim Make Up Train Case  OR Summer & Rose Beach Towel – All members can choose
I chose the beach towel since I already have a makeup travel case! I just love the palm and pineapple print!


2. ERTH TU Y YO Ring OR Jaboneria Marianella Hawaiian Black Lava Body Caviar OR Aromatherapy Associates De-Stress Muscle Gel  – All members can choose
All three products sound great, but I chose the ring because it's super unique!!


3. Tarte Tartiest Pro Glow Highlight and Contour Palette OR Tarte Tartiest Pro To Go Palette & Sex Kitten Liquid Liner  – Select (VIP) only choice  – you can also get both for an additional $10, which I did because I couldn't choose which palette I wanted!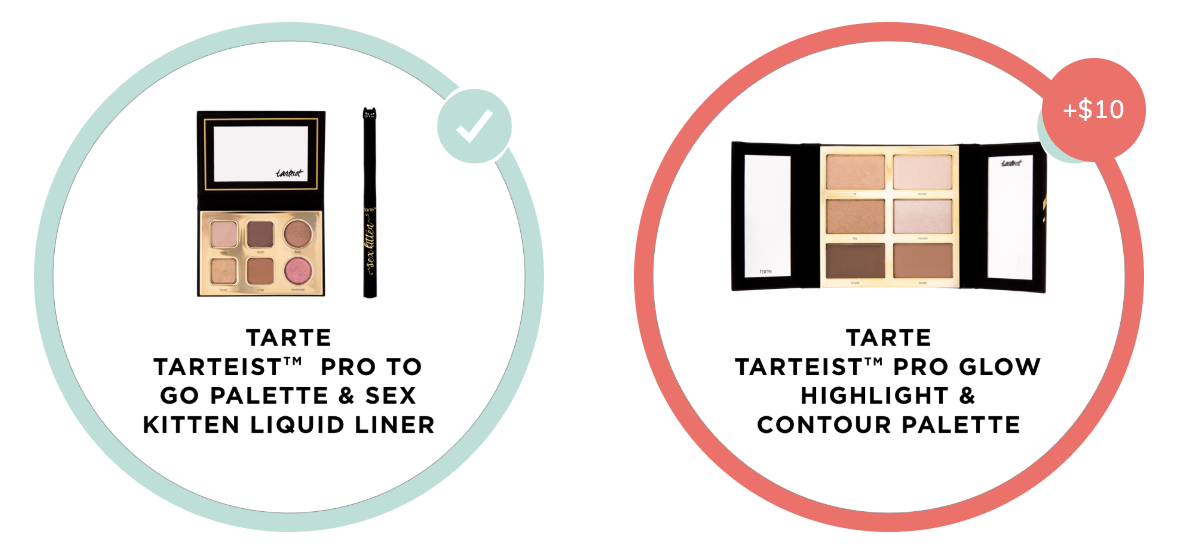 4. Orlando Pita Play Atmos Shield Hair Protectant Treatment Spray OR Elemis Papaya Enzyme Peel – Select (VIP) only choice
This one I could've gone with either one, but I swear by my CHI Heat Protectant, and I love ELEMIS products, so I wanted to give it a try! This is also where you can get both for an additional $10.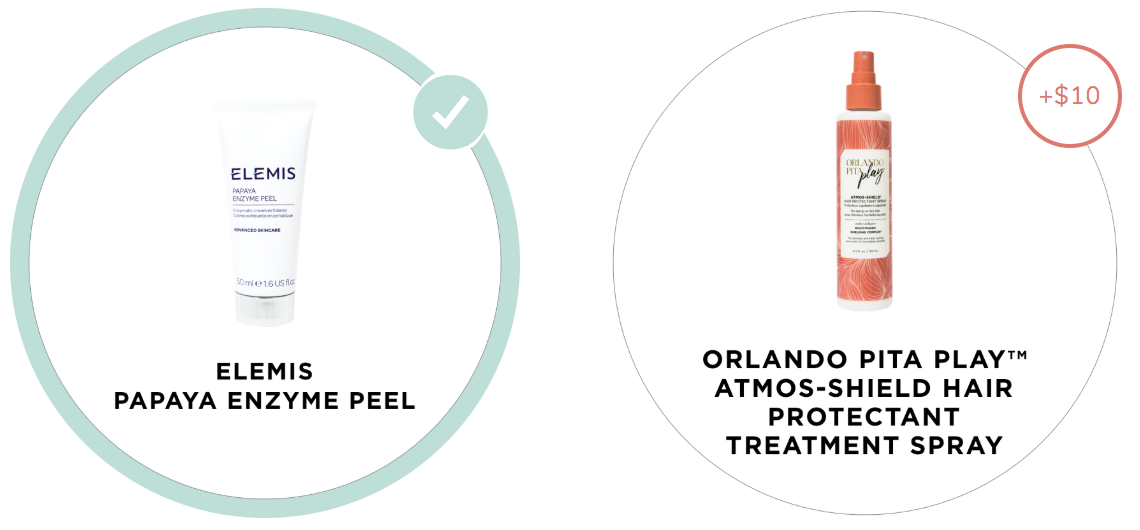 SNEAK PEEK at what's inside the 2018 SUMMER FabFitFun Box! **SPOILER**
Click To Tweet
5. Maji Sports Loop Resistance Band OR Minor History Post Script WalletMinor History Postscript Wallet OR Vasanti Brighten Up! Enzymatic Face Rejuvenator – Select (VIP) Only.
I chose the script wallet because I have something similar to the resistance band already and I have too many face cleansers already!

Included in every box:
5. Foreo Luna fofo – exclusively for FFF
I am super excited about this because I've been wanting to try the regular Foreo Luna for the longest time!
6. COOLA Face Sport SPF White Tea Moisturizer
7. Pier 1 Imports Marble Ring Dish
I AM SOOO excited about this too! Give me all things marble!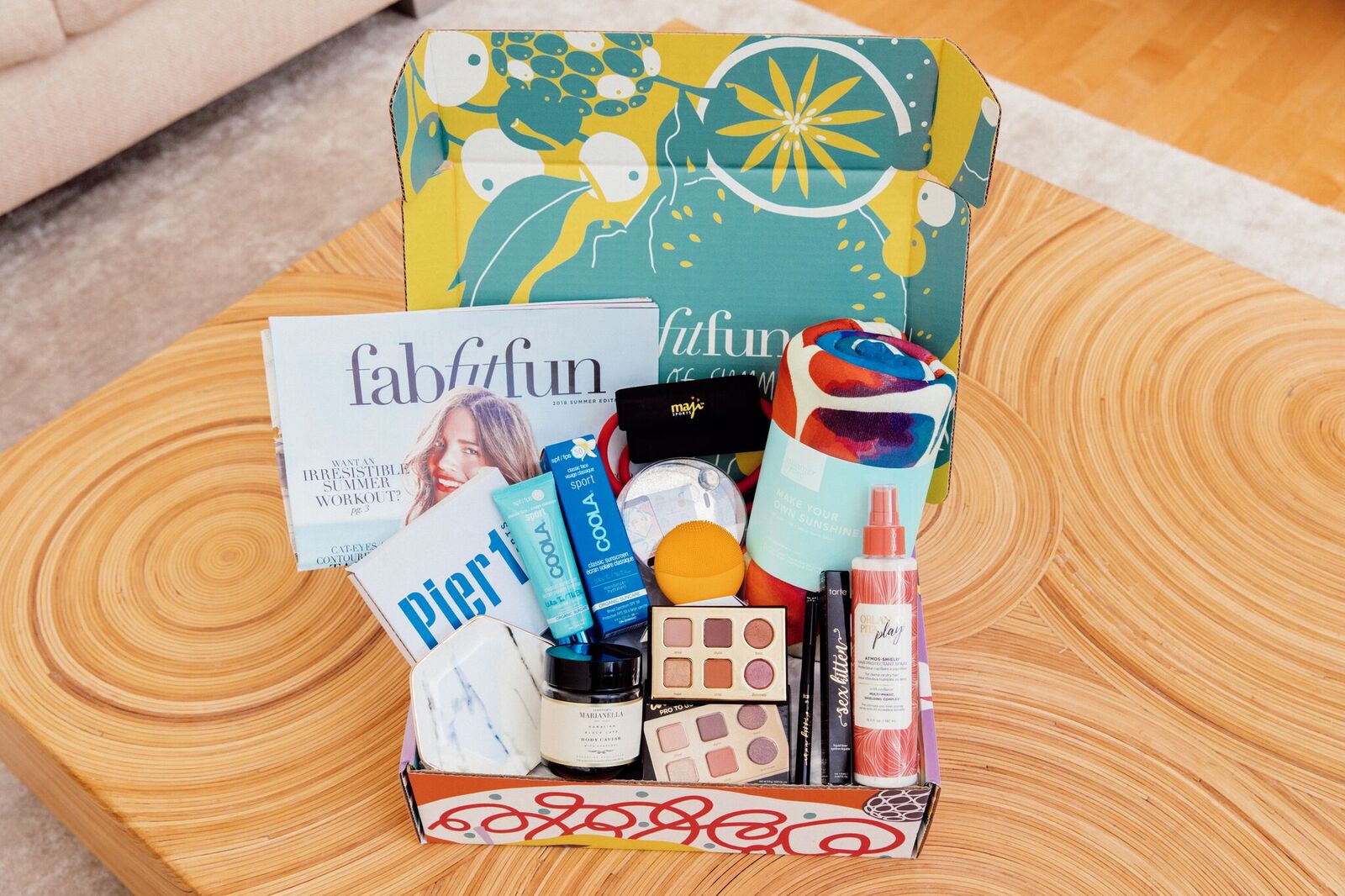 Total Value of the Summer Box: $321.99 – $367.99 depending on selection.
That's all folks!! Are you getting the Summer box? If you haven't signed up yet, don't miss out!! Don't forget to use the code BEACHBABE for $10 off at checkout!!

Until next time beauties,