Happy Monday beauties!! I know it's Memorial Day so you are probably all out having fun in the sun, and I hope you are! I was finally able to get back on the blogging train, so I wanted to get this out there! Last weekend was a pretty busy, yet amazing weekend! I was invited to be part of a sponsored photo shoot with some Milwaukee area bloggers and it was such an amazing time. The best part of all of this was the amazing bloggers I met, but more on that in a bit.
Photos by Amanda Vick Creative
The Astor Hotel
Our day started at the Astor Hotel. I haven't spent much time in downtown Milwaukee, but the buildings are amazing and the views are beautiful! We hung out on the rooftop where you could see a beautiful skyline along with a great view of the lake. Photos just don't do it justice. It happened to be pretty chilly that day, but we all stuck it out and had tons of fun!
The Sponsors
Wantable was one of the sponsors and gave all of us all 2 items to wear (clothing and/or accessories). I think they nailed it because I'm all about the casual wear. I received a pair of high waisted Joe's Jeans that are distressed and the bottoms are so cute – they have fraying, but they're also cuffed! So adorable! The other item they gave me was a white tank top with a lace-up detail on the front. Since it was chilly, I threw on this cozy cardigan from Aerie (currently on sale too!).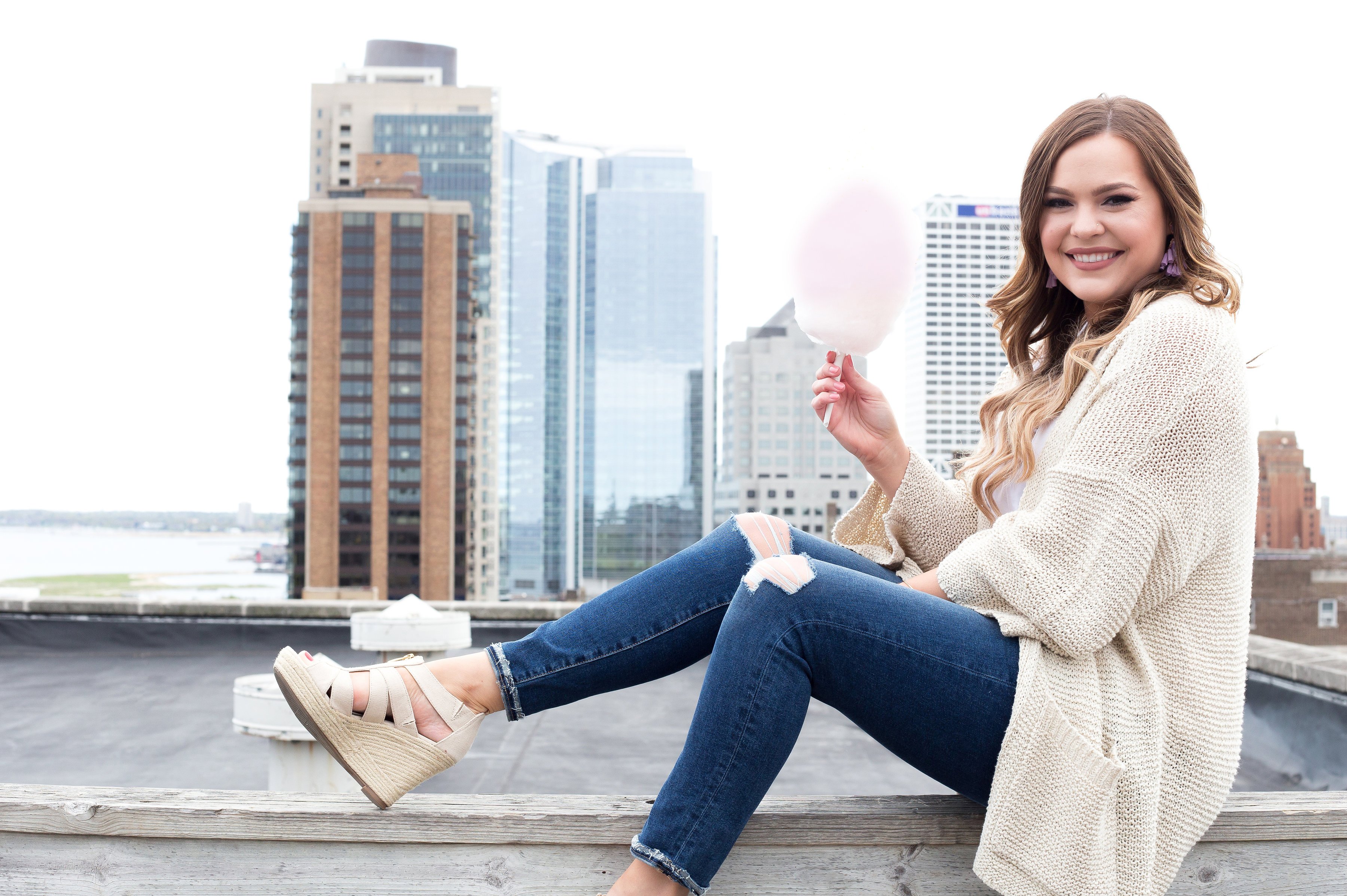 Jeans | Tank Top (Similar) | Sweater Cardigan | Belt (Similar)(Similar) | Espadrille Wedges | Earrings
Another sponsor at the shoot was Sugarsmith Cotton Candy, which I didn't realize until we got there that they are based out of Madison. It is the cutest pop up cotton candy cart run by Jo. She was so fun and our cotton candy even had glitter sprinkles…I mean come on… 🙂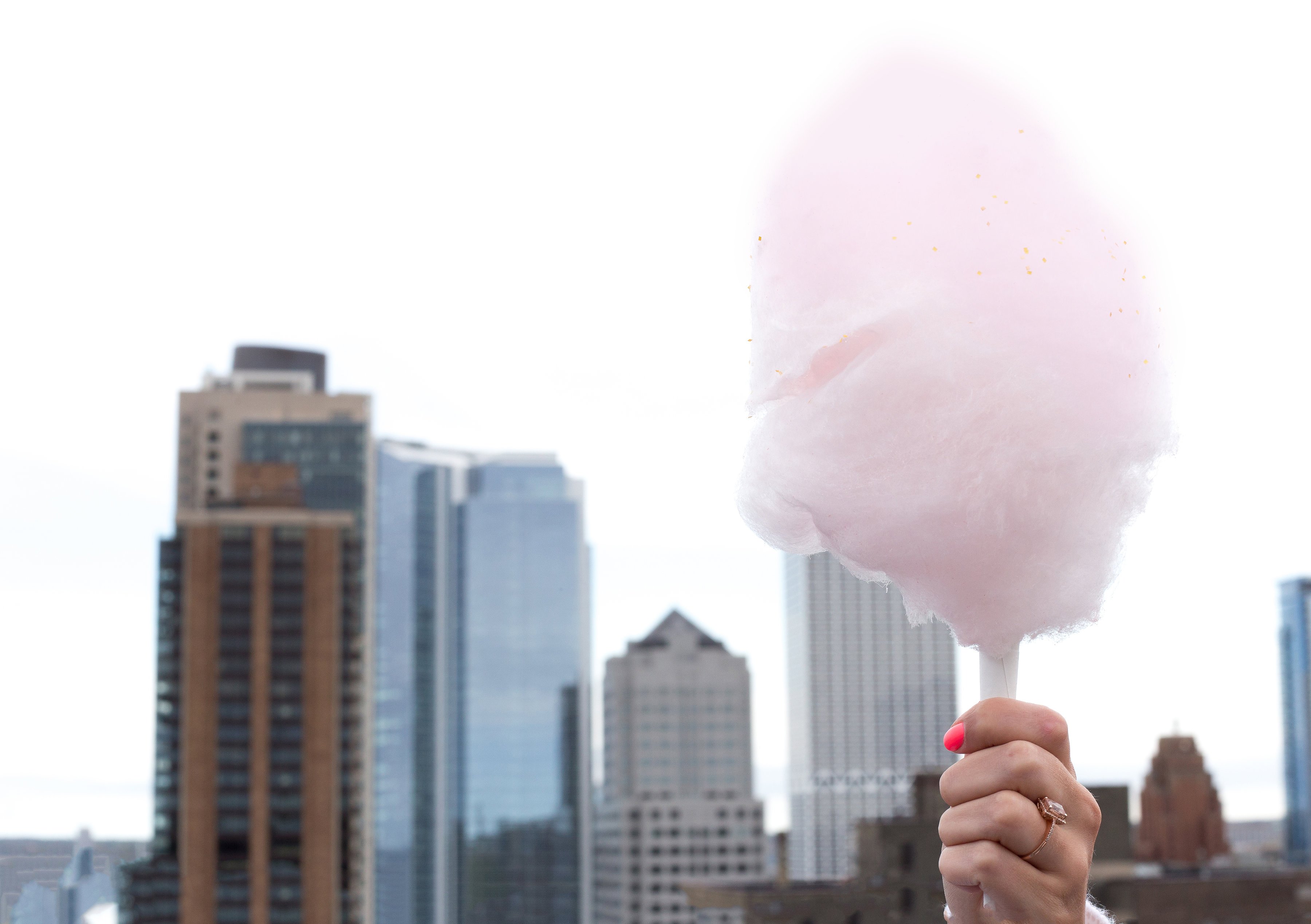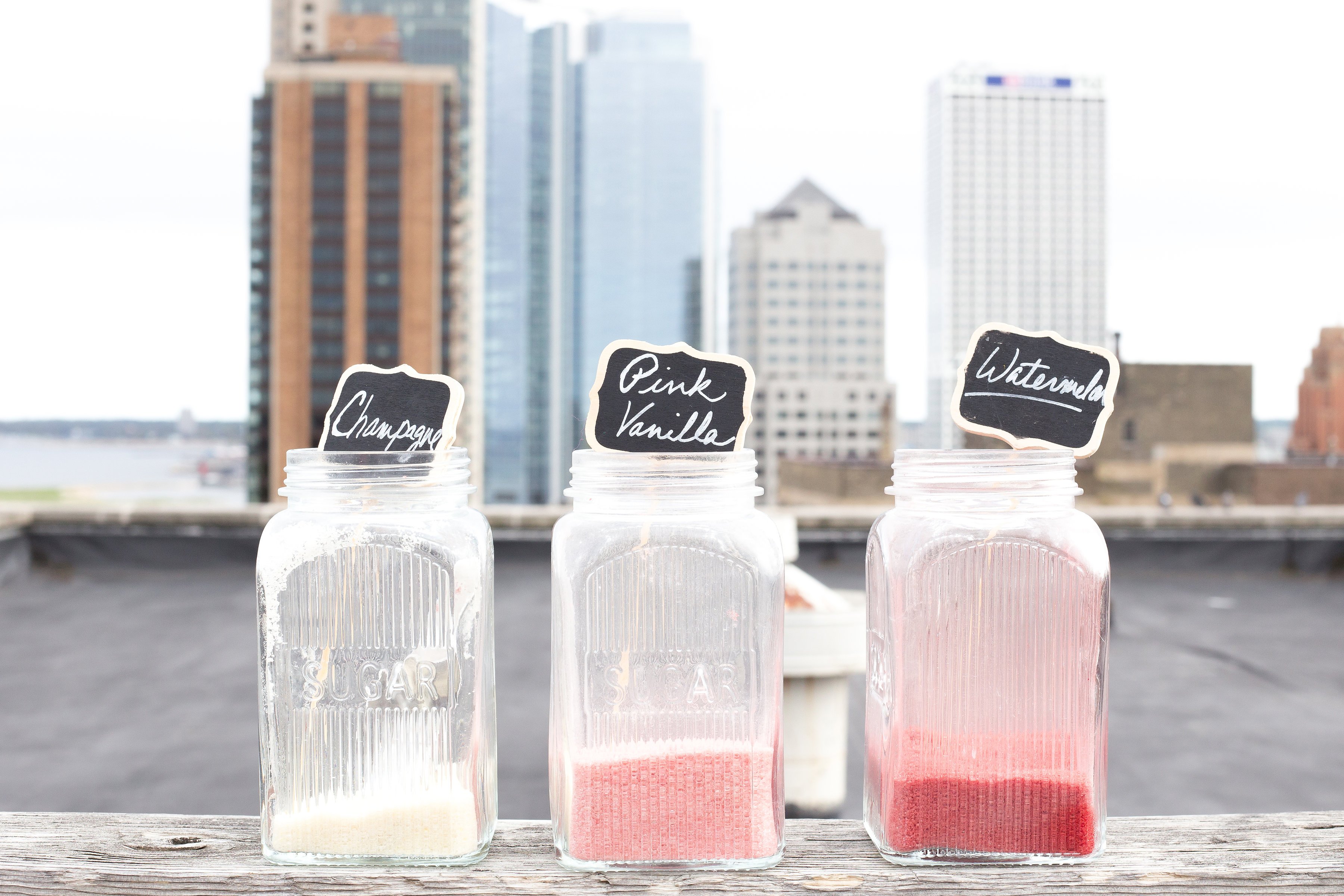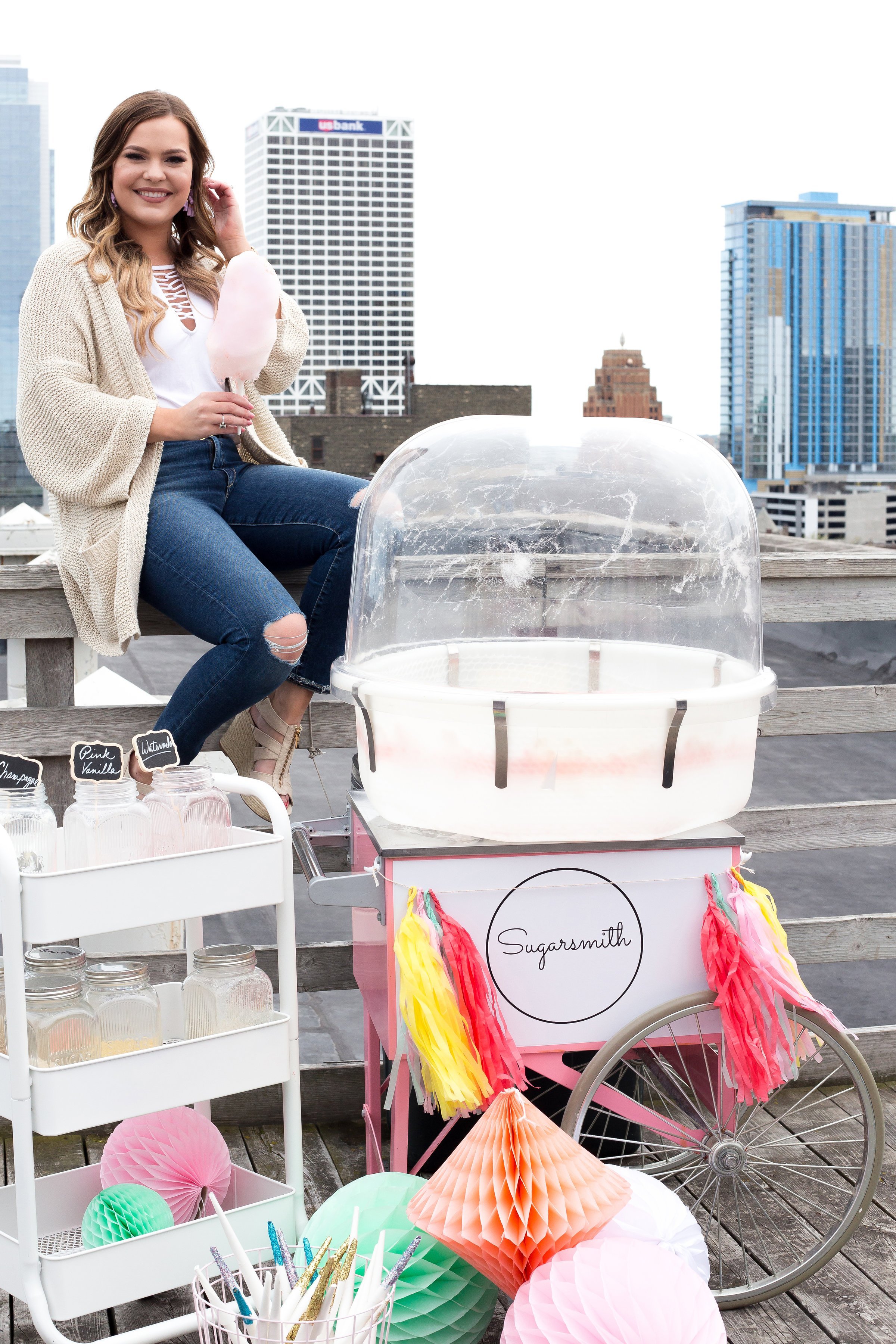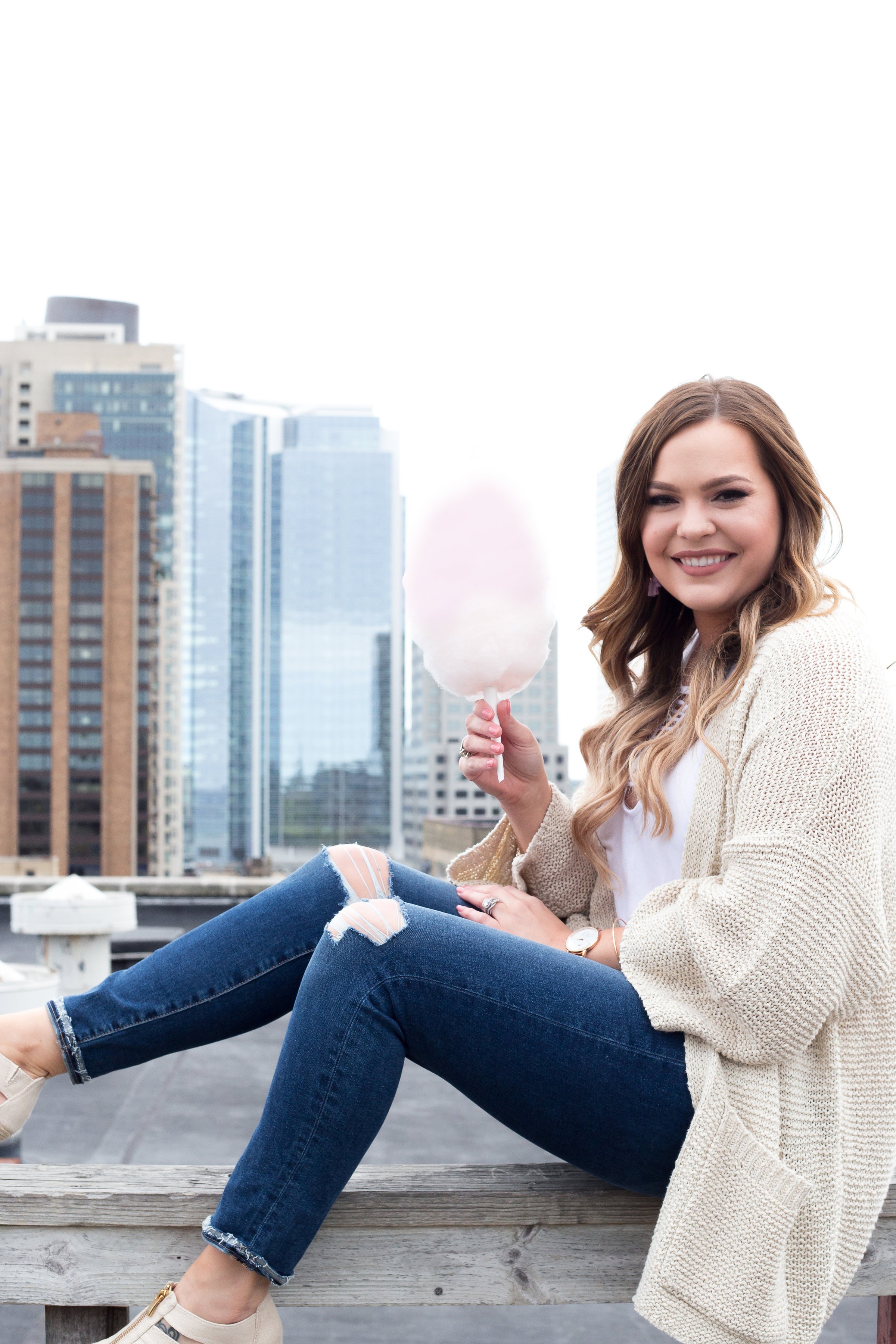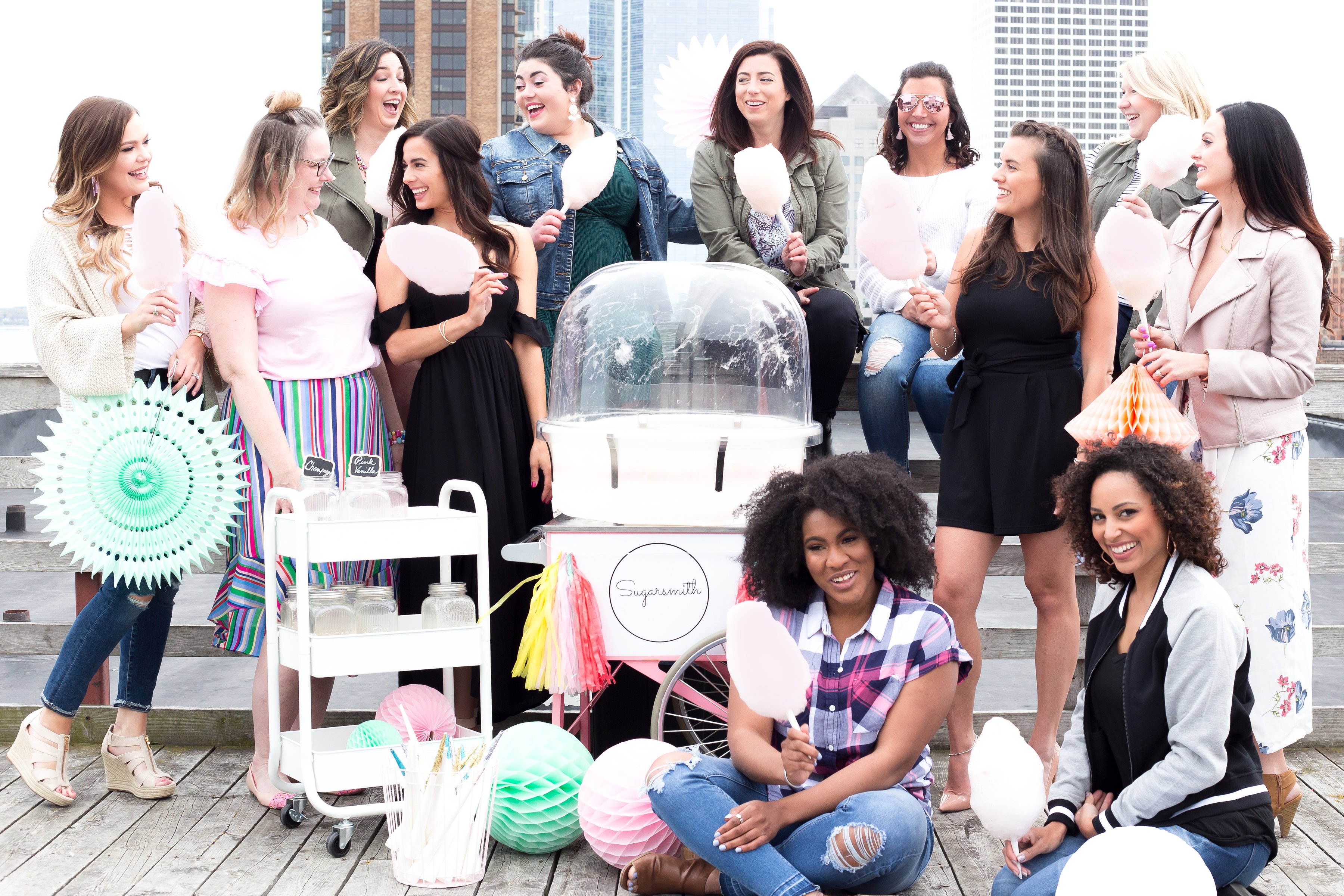 Our other two sponsors were Lake Effect Co. and Cutwater Spirits, both local. These canned mixed drinks from Cutwater spirits were the cutest! I had the Cucumber Vodka Soda and it was so yummy! I also tried the Paloma Cocktail – yum!!! The coozies from Lake Effect Co. were the perfect addition to our beverages!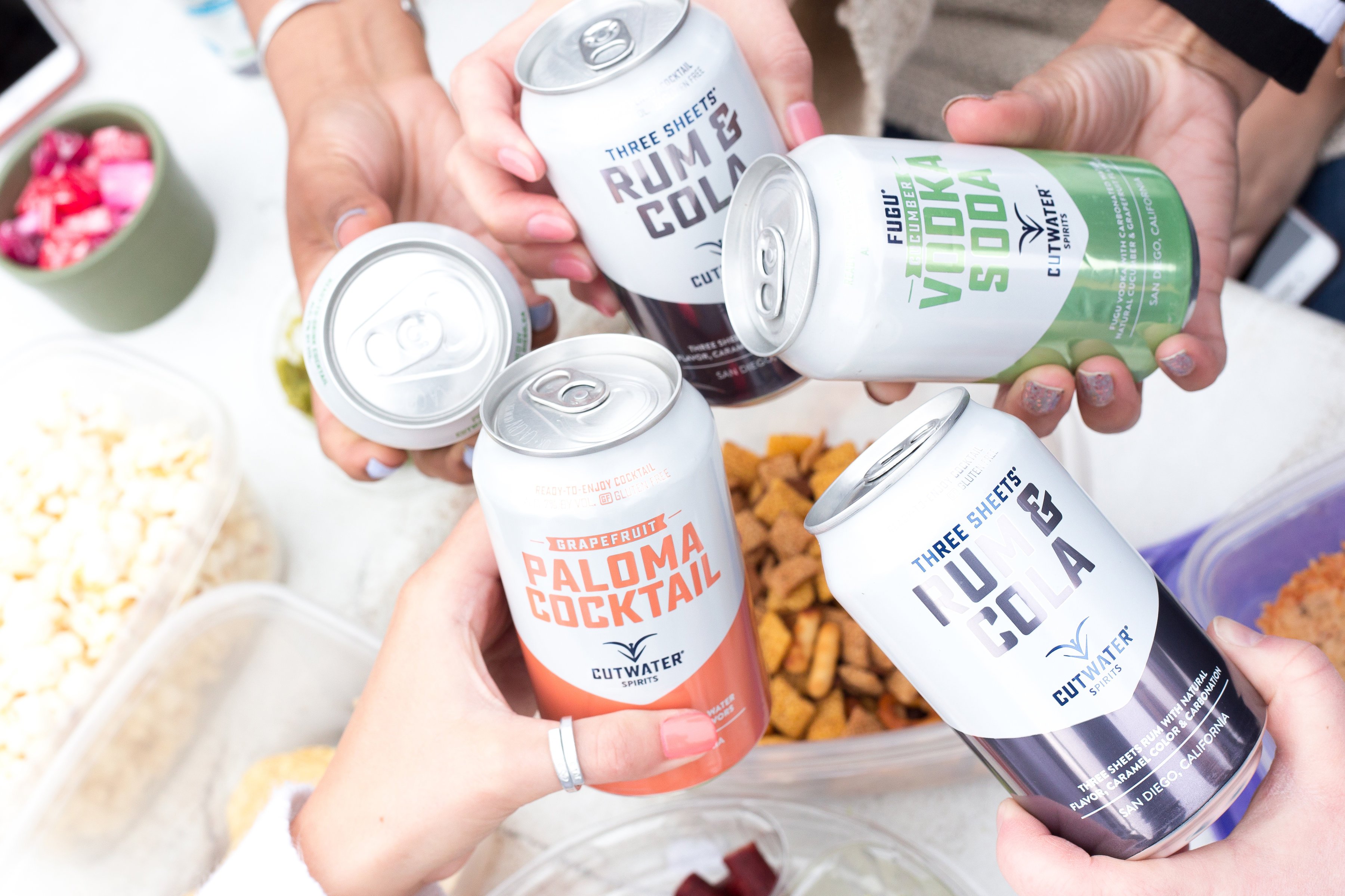 After hanging out and having some cotton candy, drinks, and snacks on the roof, we grabbed some drink at Knicks (The Knickerbocker) before heading to the beach!
Behind the Scenes at a Blogger Photoshoot, plus photos and details from the shoot!
Click To Tweet
Bradford Beach
Our last stop was Bradford Beach. It was getting even colder and most of us couldn't feel our fingers, but we were still having so much fun! Sparklers were in the agenda, but they would not light so we nixed that idea!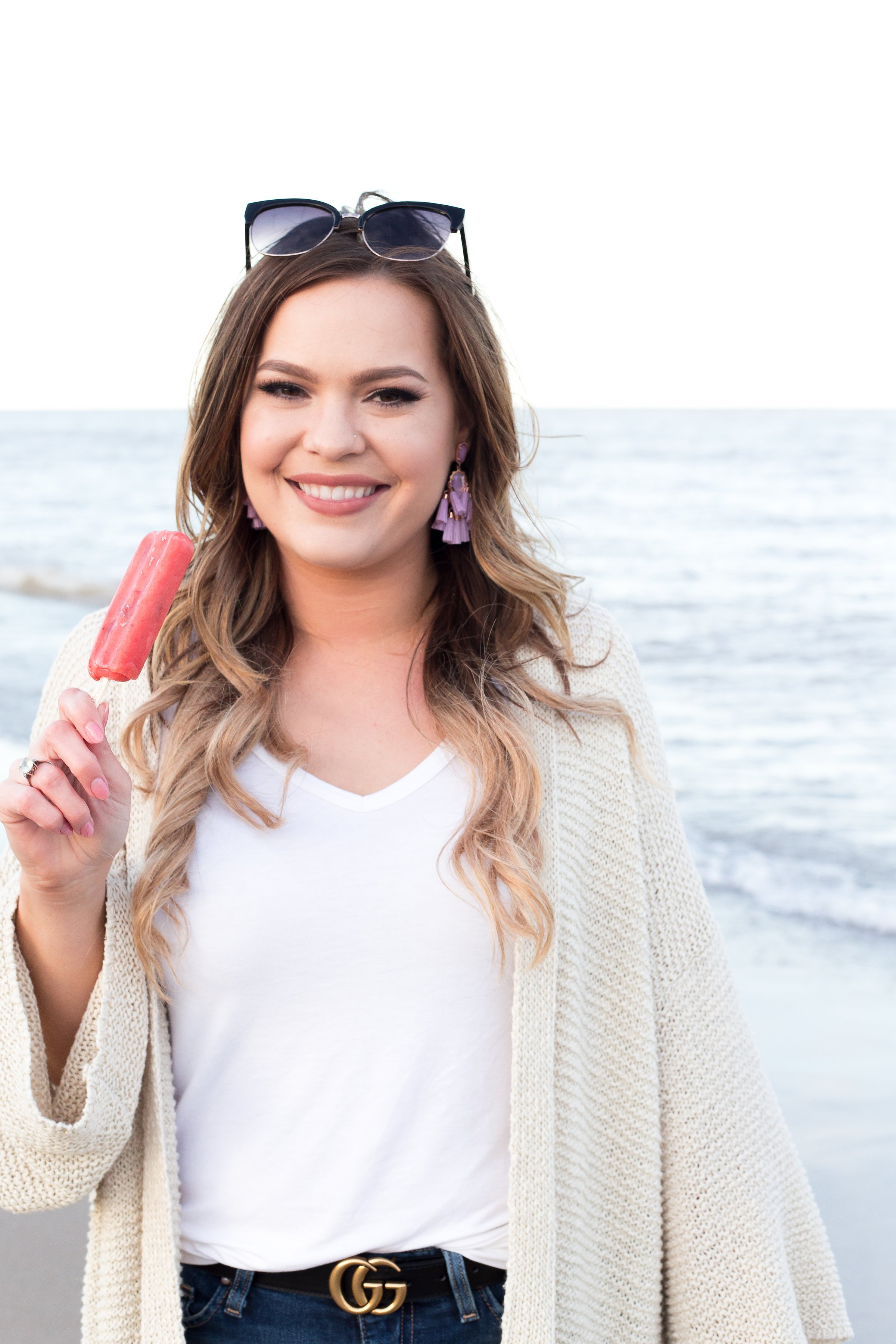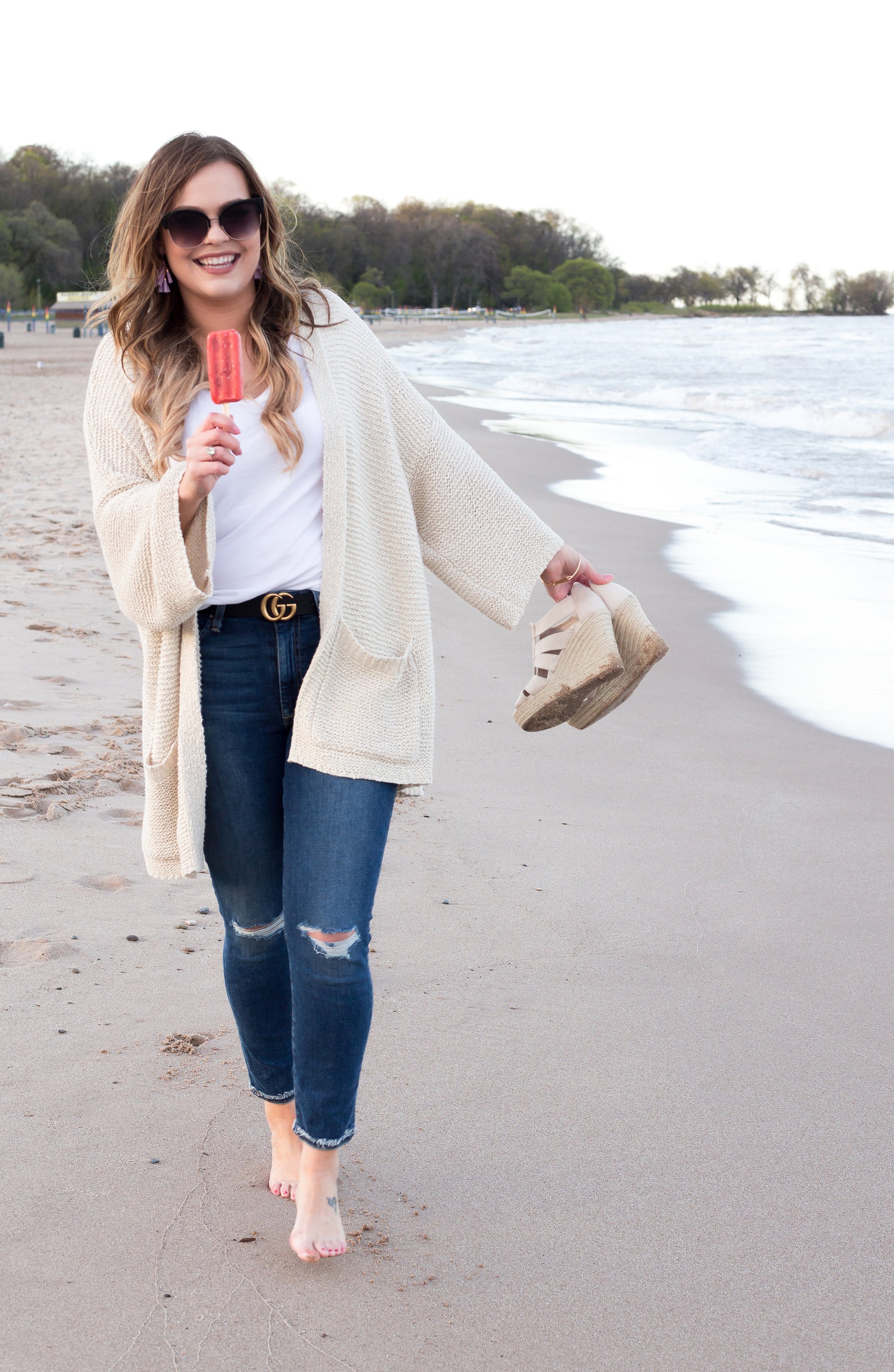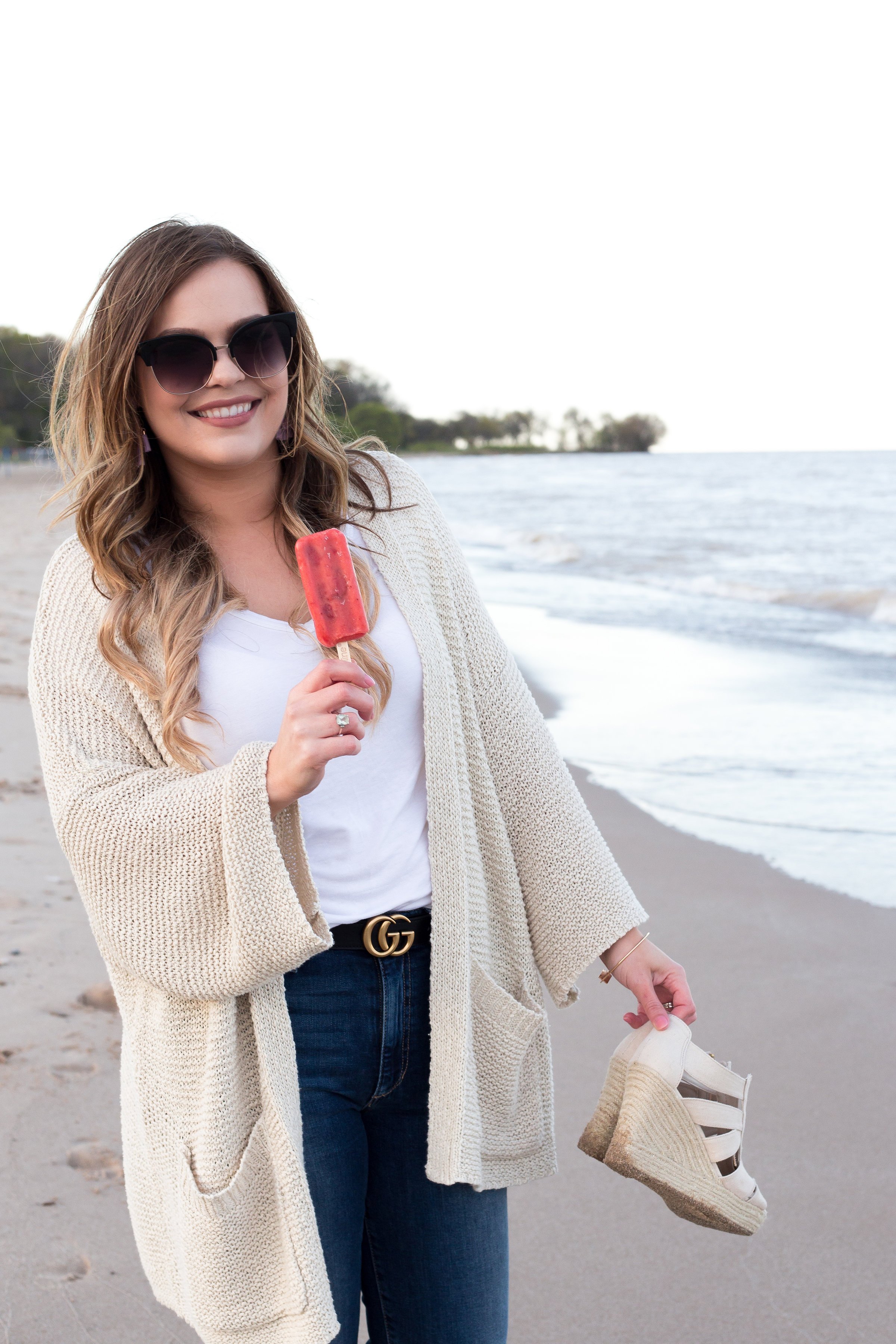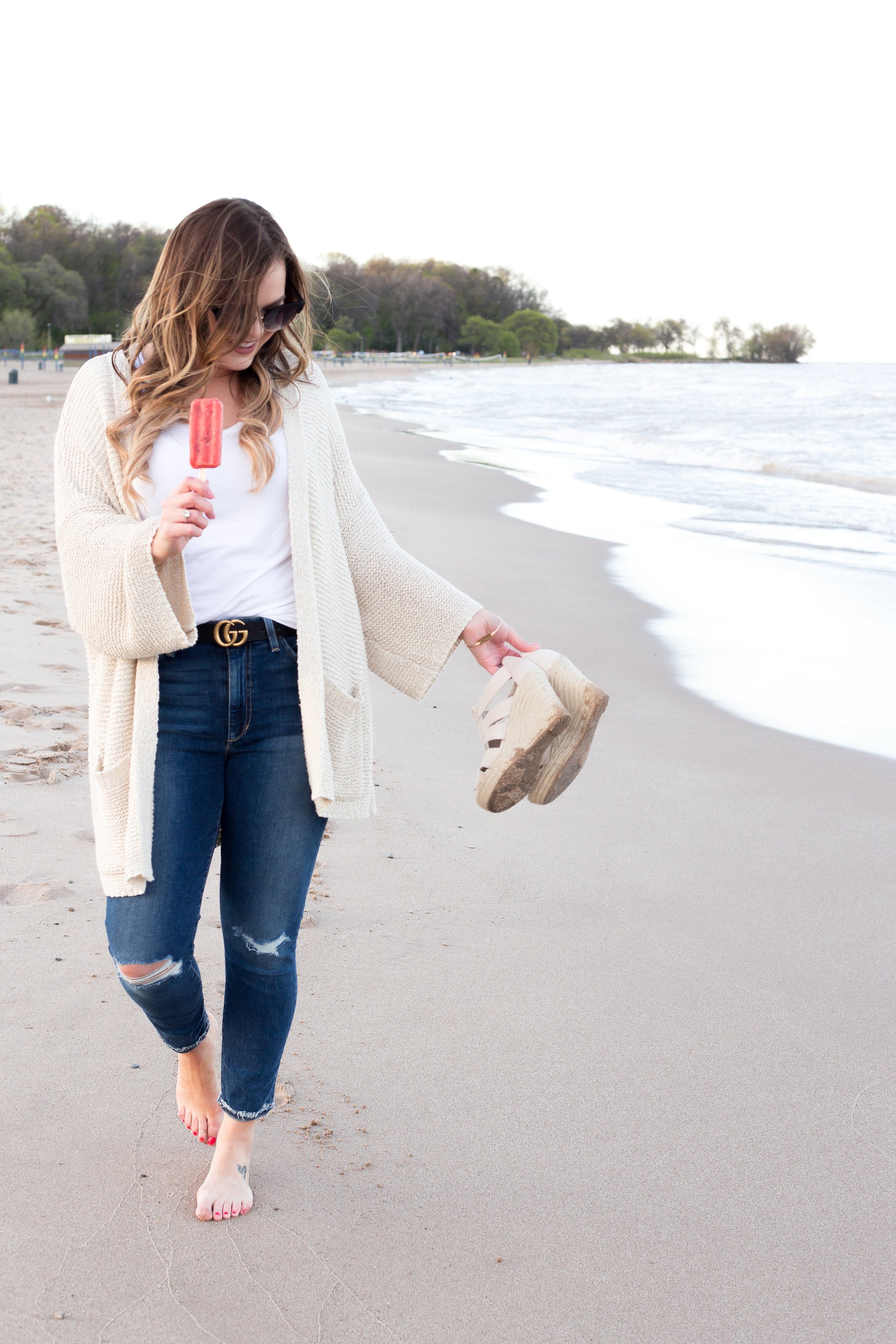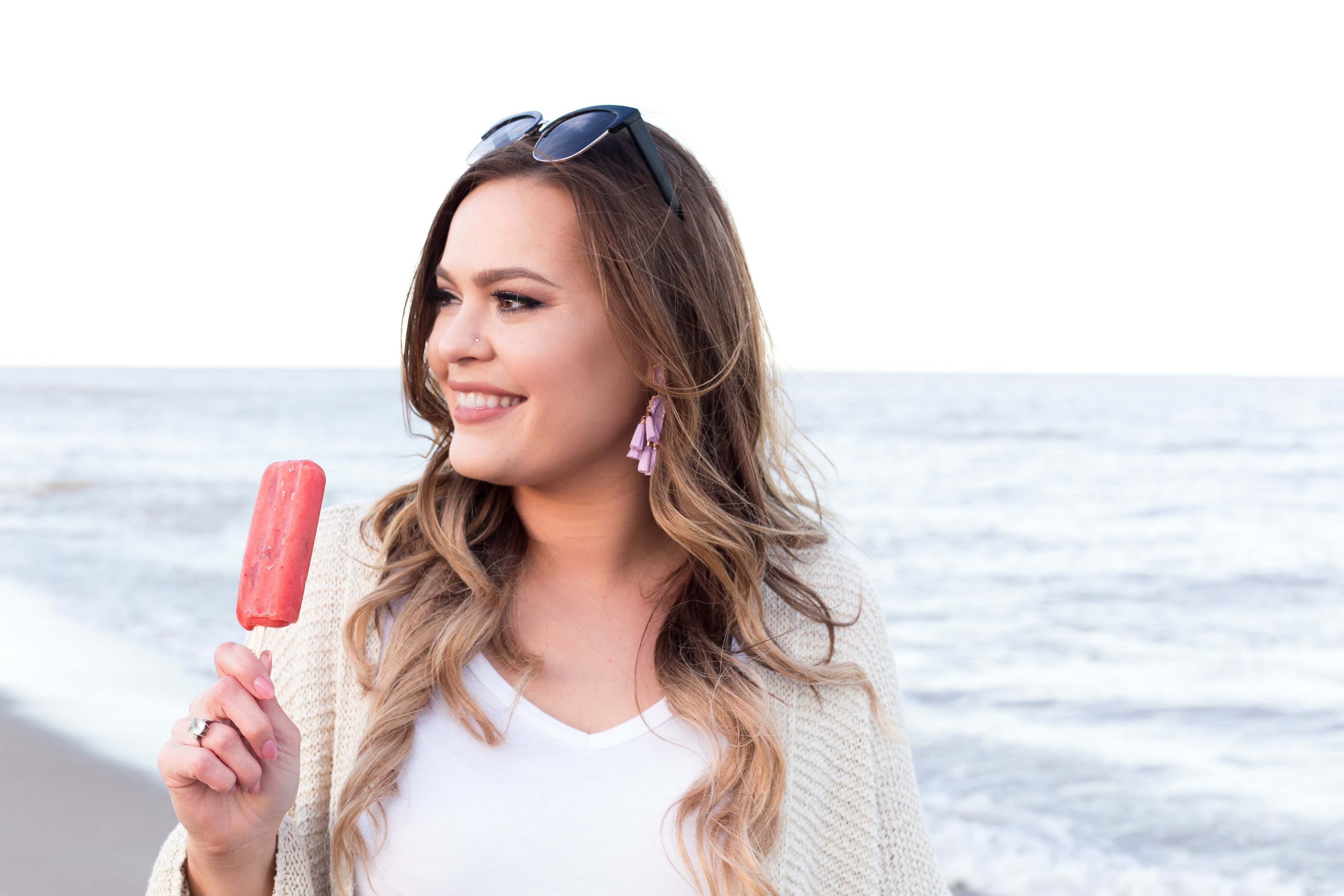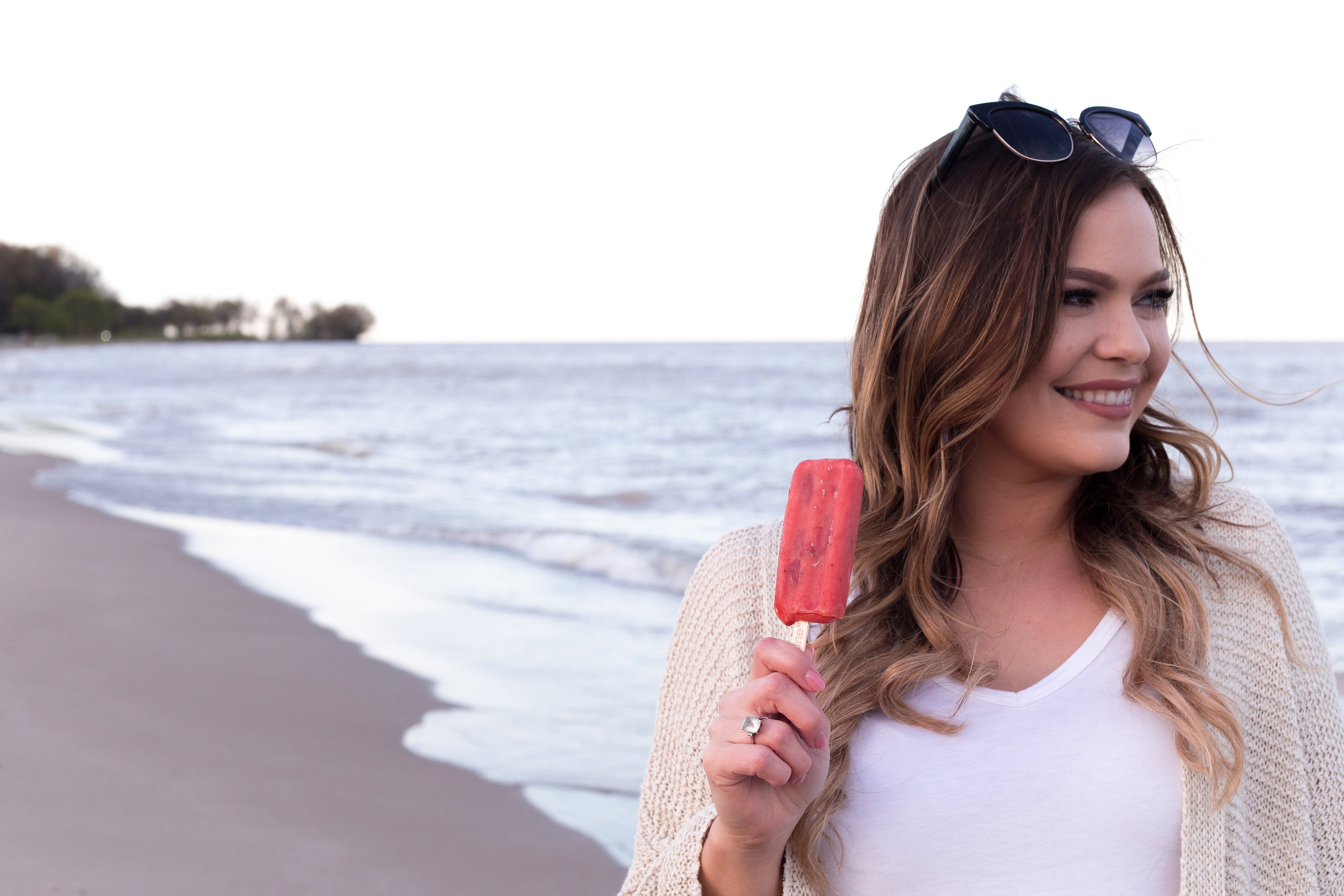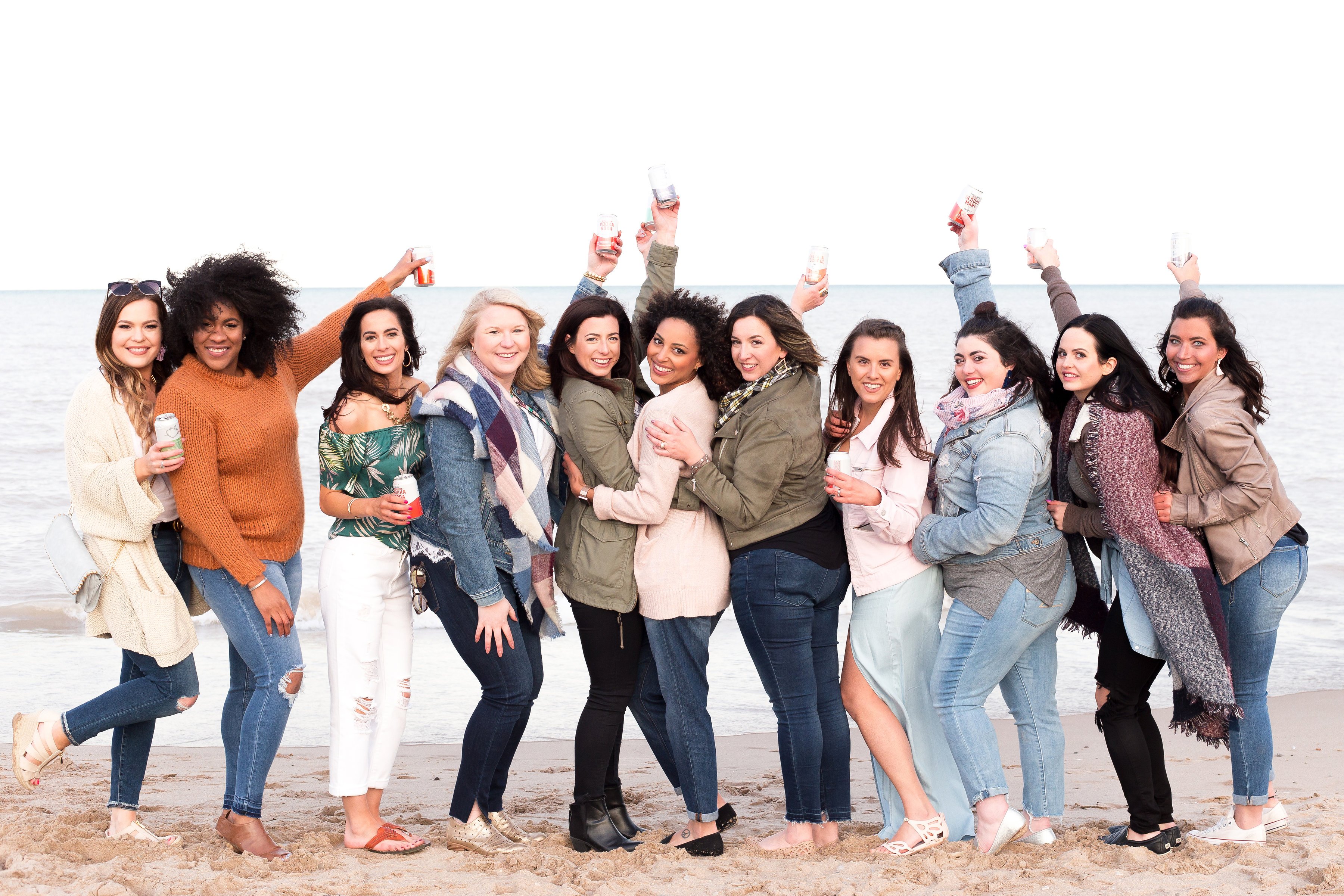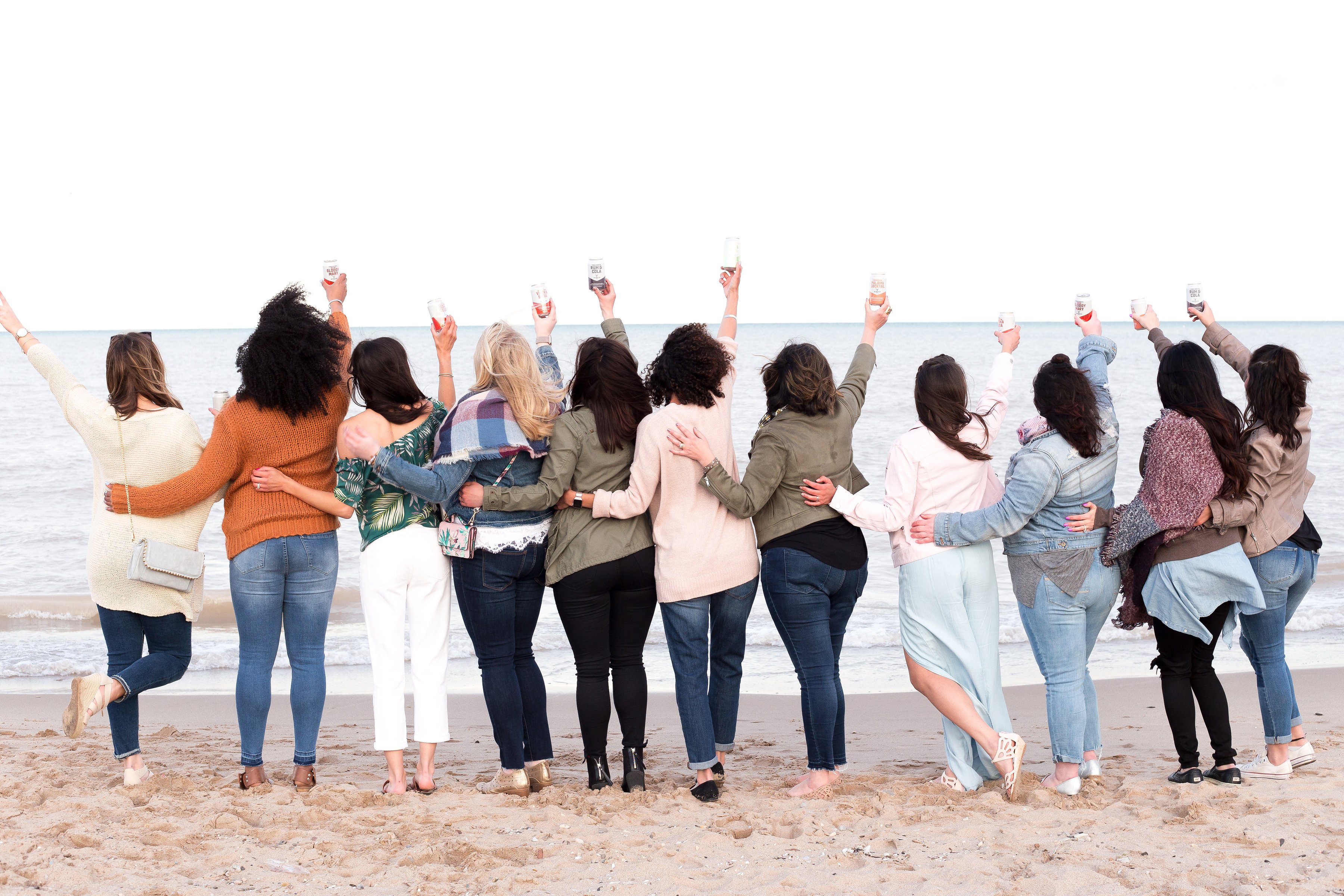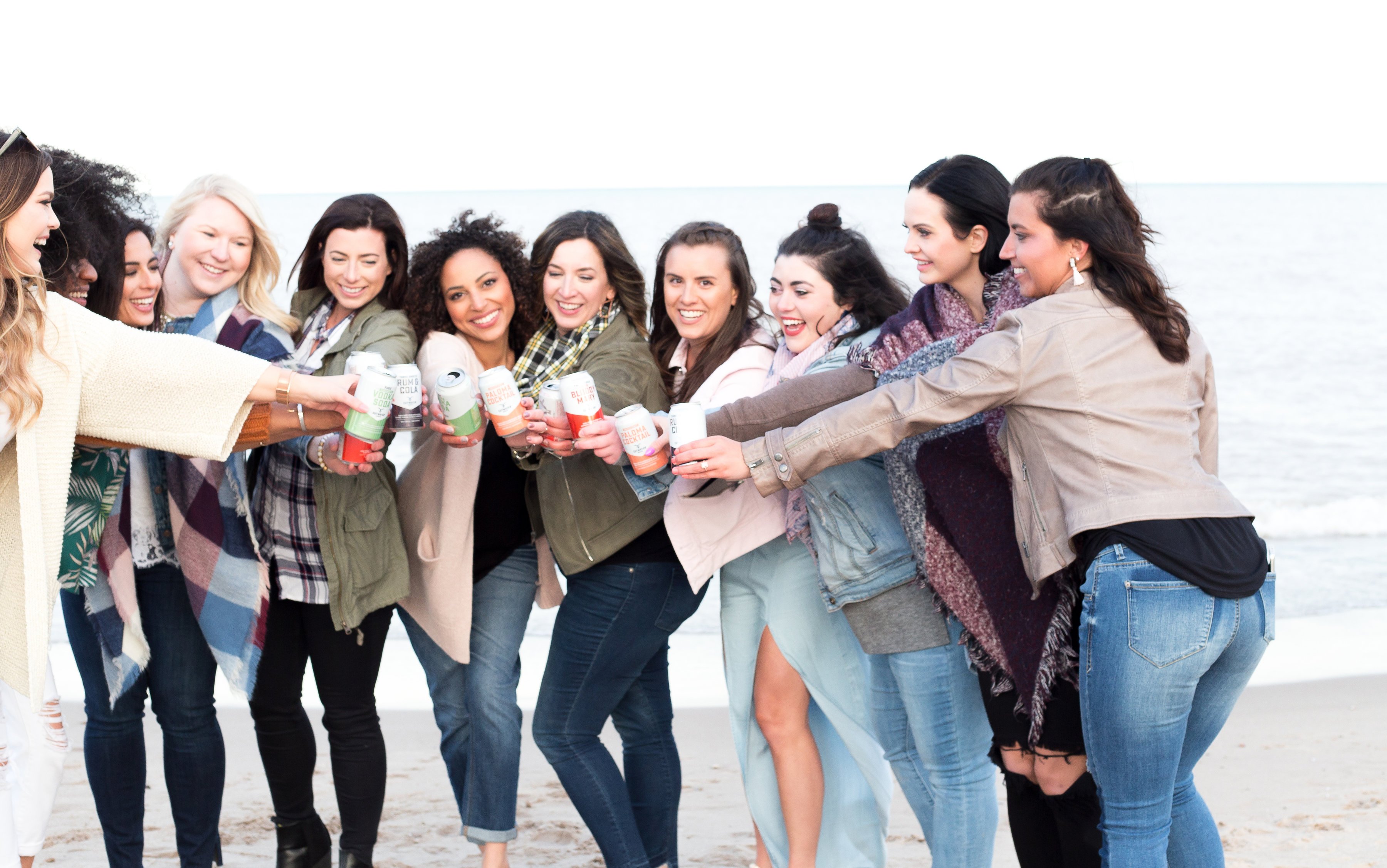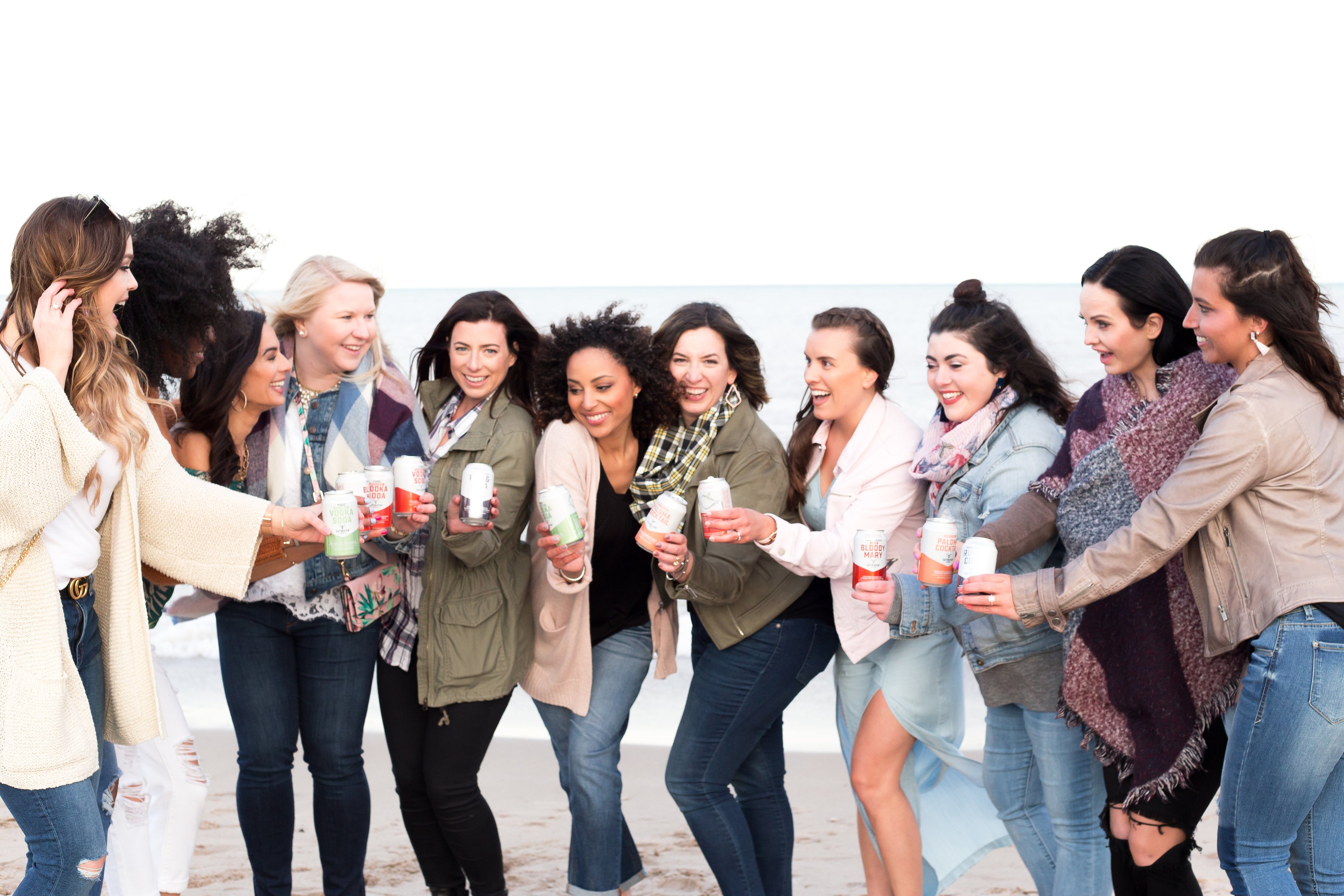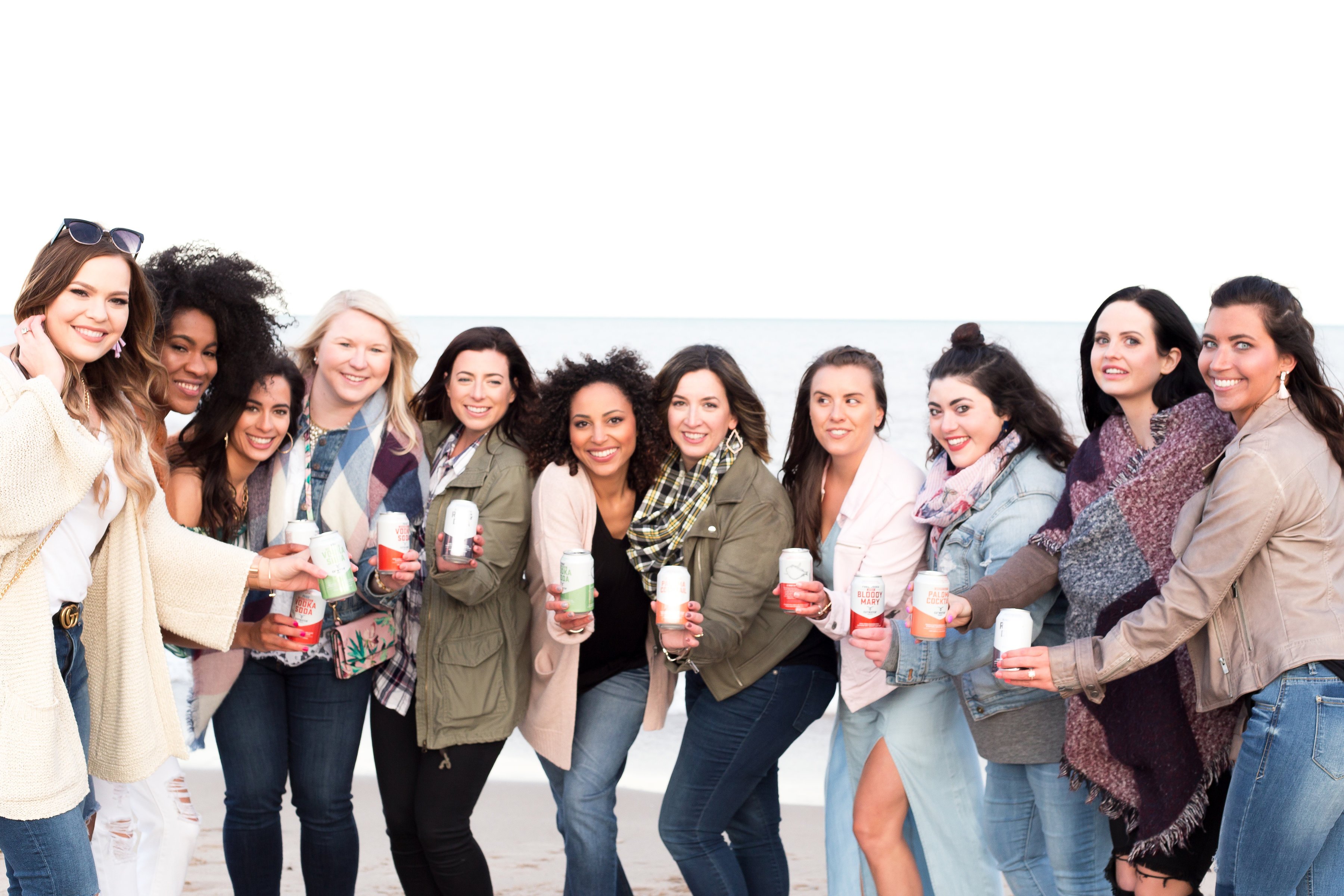 The Other Bloggers
The women I met were all so amazing and I'm so glad we got to connect!! From left to right above, there's me, Jodi Kay Edwards, Taylor Hayes, Leena Asuma, Terressa Dotson (who is the amazing woman that put this whole thing together) , Shauna Hyler, Sarah Kooiman, Chelsea Ahlgren, Katrina Simyab, Justine Moore, Kate Ewaskowitz.
Be sure to check all of these beautiful ladies out and give them a follow if you're not already!! I look forward to hopefully working with them all more in the future!
Thank you again to Terressa for putting this together and to the amazing photographer, Amanda.
Behind the Scenes
My plan was to do a little behind the scenes vlogging, but since it was so chilly it was hard to get a lot of it, so I have some other vlog content in there as well! Enjoy!
Thanks for watching/reading!
Until next time beauties,