This post has been sponsored by the PRIMP Network. All opinions are my own.
Happy Friday beauties! As much as I LOVE treating myself to a spa day, they all come with a hefty price. What if I told you that I found some new products that have similar results to going to an esthetician? I was recently sent some new beauty devices from PMD to try out and I wanted to share them with you, a lip plumper, facial cleansing device, and an at-home microdermabrasion system!
Get 25% off your order HERE.
PMD Clean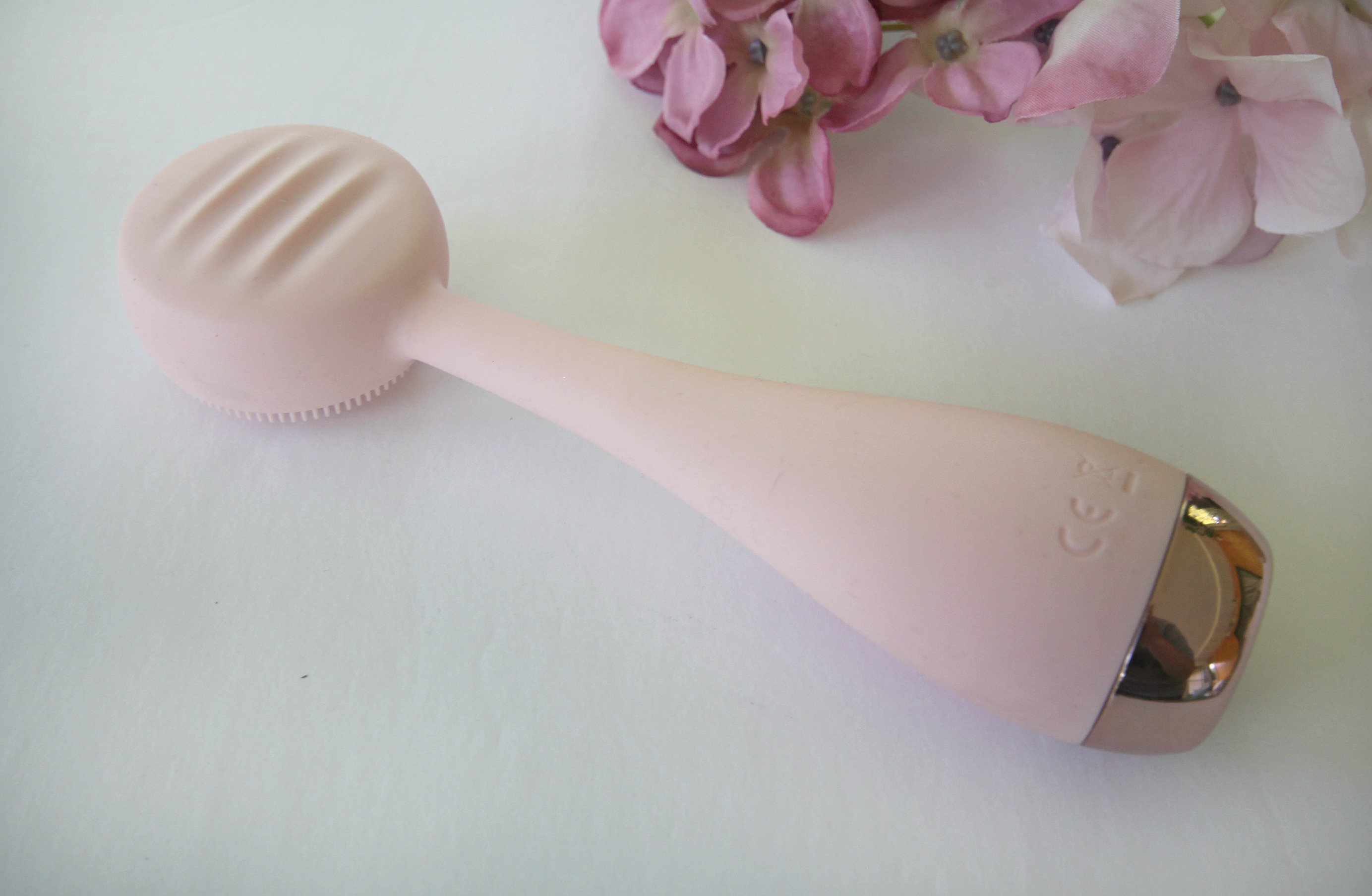 I have never seen a facial cleansing device that not only cleans your skin, but also works to massage in serums and moisturizers. The PMD Clean has over 7,000 vibrations per minute to give you a deep clean. It is made with ultra-hygienic silicone, is waterproof, cordless, odor-resistent, antibacterial, and hypoallergenic. The front side is to cleanse the skin, while the back side has grooves and is used to massage in serums and moisturizers. Plus, it's pink….and you all know I love pink! 😉 The first time I used this it was surprisingly not as soft on my face as it felt in my hands, but it got so much dirt and makeup off my skin that I thought was already gone from my makeup wipes! I always use both makeup wipes and a cleanser to ensure all of my makeup is removed, so this was that extra needed step to ensure a clean face.
PMD At-Home Microdermabrasion
Before my wedding, I was getting microdermabrasion facials, along with chemical peels every month. I haven't had one since then and it was much needed! When I found out that it's possible to do a microderm at home, I was all for it! The PMD At-Home Microdermabrasion can be used weekly. It has a suction that increases circulation and triggers your skin's natural healing process, which also boosts collagen and elastin. There are interchangeable discs that spin – they are embedded with aluminum oxide crystals that exfoliate dead skin cells from the surface of the face.
IMPORTANT: It is VERY important to read which discs to use because I didn't read it fully before using it the 4th time and really scraped up my skin. I used too intense of a disc and didn't test it out first before using it all over.
I will admit though, after three treatments, my skin was starting to look so good! I will continue to use the discs from those treatments going forward instead. Results from using the system weekly can be seen after just one session, but maximum results are seen after 8-12 weekly sessions. You can read all of the FAQ's on the PMD At-Home Microdermabrasion.
PMD Kiss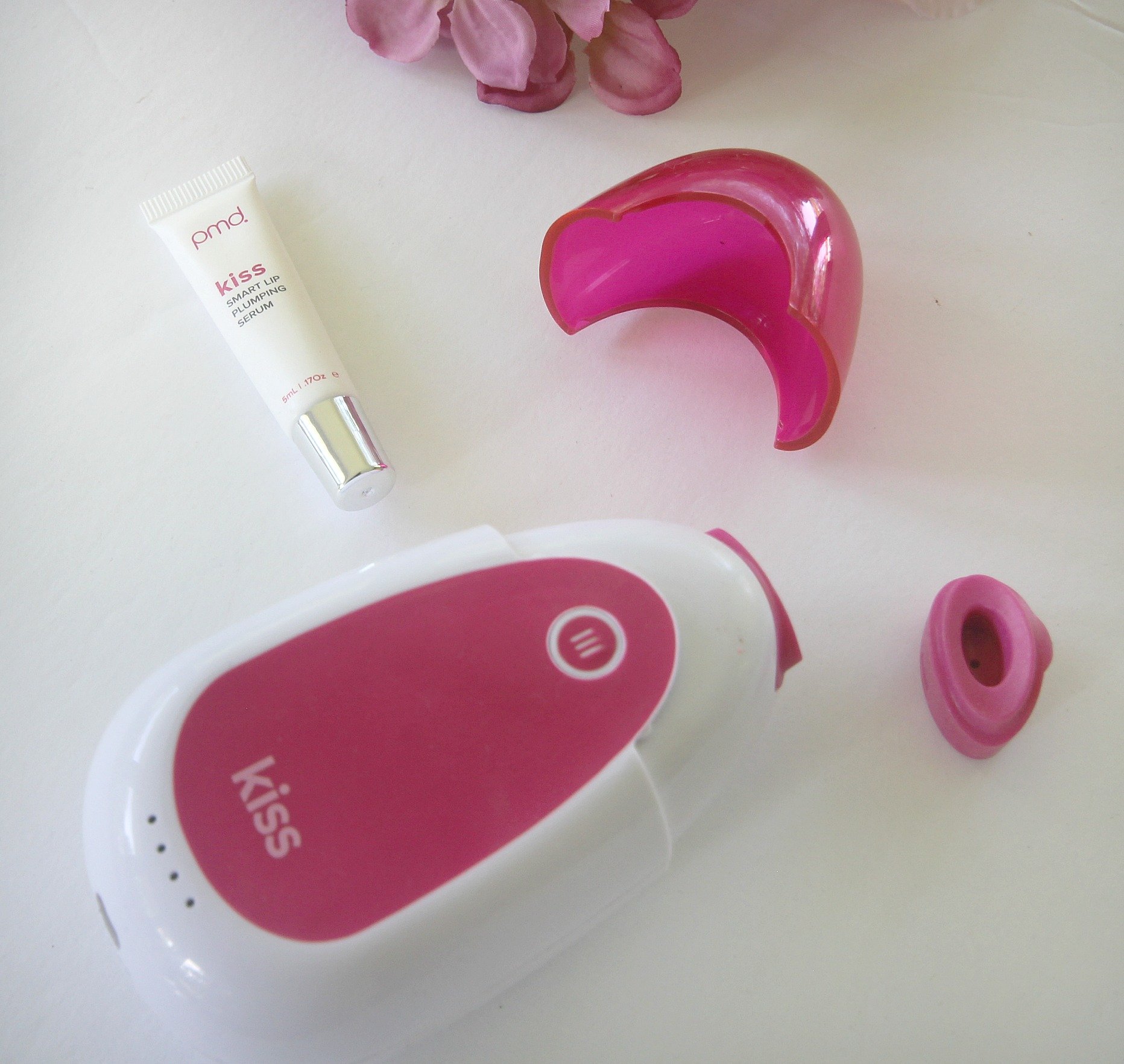 The last item is the PMD Kiss! This is an at-home lip plumper that helps you remove fine lip lines and make lips look fuller! I have not seen anything like it. The device is a pulsating vacuum that is formulated to create a fuller appearance of lip volume. The PMD Kiss comes with a lip creme – basically a plumper to put on before using the device. It has a bit of a tingle to it, but nothing major. In the video below, I showed both the slow and the fast lip plump settings. I've used it a few times since the video and I really do think it works! It says if you use it daily too, it will boost collagen and create long-lasting plumped lips as a result! I'll take it!
[bctt tweet="Get FULLER lips naturally with PMD Kiss! " username="itsmekelsie22″]
Trying the Products
I did a little video too – this was taken right after I received the products a few months ago! I talk about all 3 devices, but I demonstrate how to use the lip plumper and the at-home microdermabrasion system. Enjoy!
*If you're interested in any of these products, use this link to get 25% OFF your order!!*
Thanks for reading/watching! Until next time beauties,