Happy Monday beauties! I have had the worst cold over the past week and I think I'm finally on the upswing! Who wants to be sick when it's summer-like weather outside? Not me! Summer is right around the corner, so for today's post I wanted to share some of my favorite spring/summer statement earrings! Plus, if you have been following along on social media, you know that I've partnered with Toyota to give back to an amazing cause, so I'll be updating you at the end of this post! 🙂
*Disclaimer- This post contains some affiliate links, which means that some clicks/purchases may result in a small commission to keeping my blog running at no additional cost to you.*
Spring/Summer Statement Earrings
One of the trends from my Spring Fashion Series was statement earrings. I know they will also be a trend for summer so I'm super excited to share some of my favorites with you all!
Colorful Tassels
First up, lets talk about these amazing tassel earrings from Kendra Scott!! I LOVE them so much! I'm sharing 2 of my favorites from them! The aqua Denise drop tassels are so cute, and guess what?! You can wear them 3 different ways!! The tassels come unhooked so you can have all the drama or just a hint of drama! *MIND BLOWN* I am obsessed! The top of the earring is a stone (this one is howlite), it has gold accents and the tassels are actually made from raffia, which is like a super sturdy paper material! They are the neatest thing ever!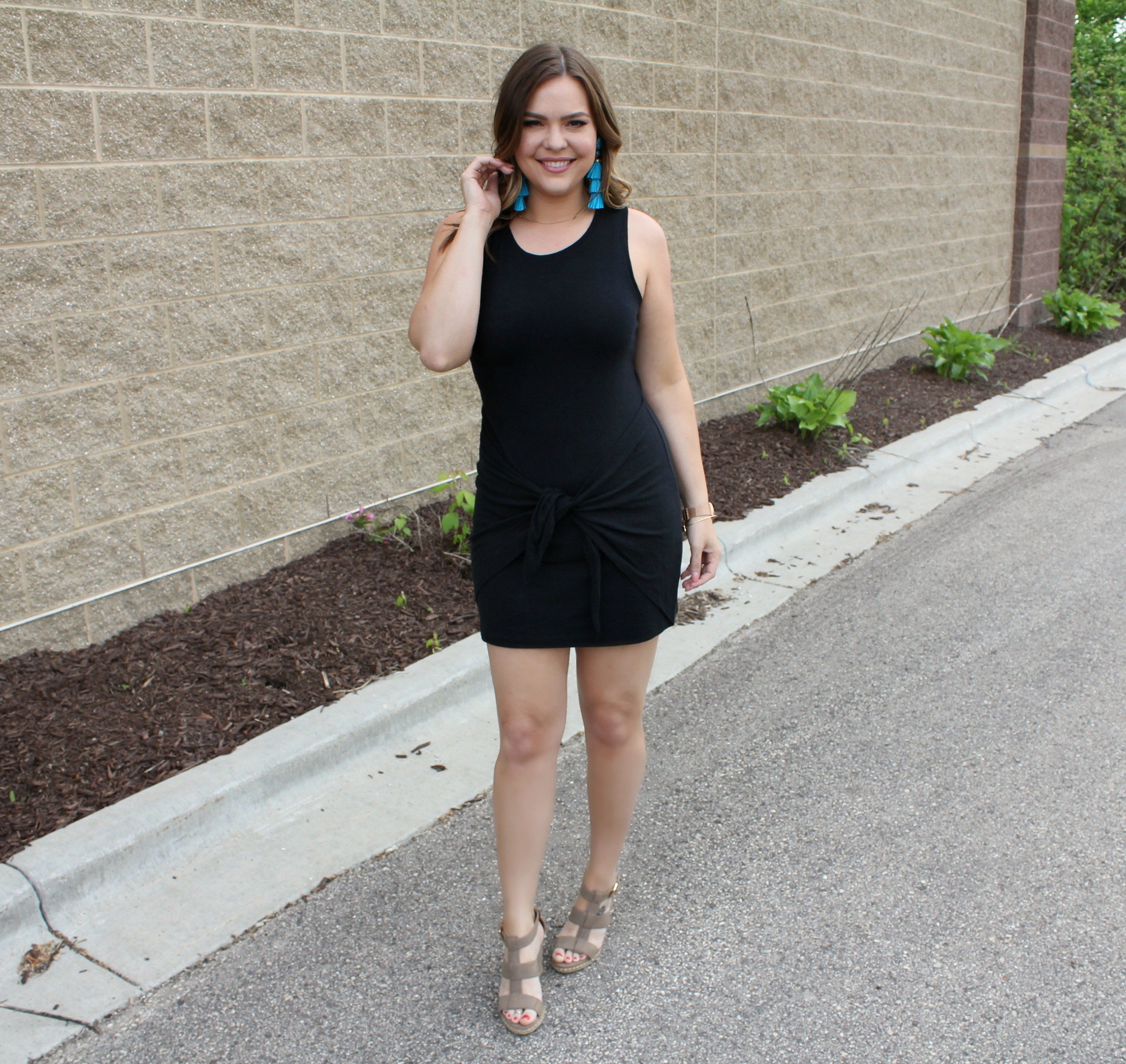 Tassel Earrings | Black Tank Dress | Watch | Watch
The other tassel earrings are these beautiful Kristen earrings below! The stones are the signature Kendra Scott pendent with mother of pearl, rose gold accents and the same raffia tassels! I shared a photo wearing these in my Girls Day Out in MKE post too! They also have a similar, larger style of this earring.


Style Trend: Statement Earrings for Spring/Summer!
Click To Tweet
Beaded Tassels
These have been around for a while, but I have just recently started wearing them! These beautiful tassel earrings below were sent to me from Marlyn Schiff. I love the silver stud and the color of these is just beautiful!
Bold Dangles & Ball Drops
These bold Diane earrings below definitely make a statement! I love the rose gold with the super big mother of pearl piece!
 Off the Shoulder Top -ONLY $15| Earrings | Jeans | Sandals – Similar | Watch | Bamboo Bag
Drop earrings are also make a bold statement!! Bauble bar sells a lot of great ball drop earrings right now, as well as SugarFix by BaubleBar at Target.


Hoops
Okay you guys, hoops are coming back!! I used to be SO OBSESSED with hoops back in the day. I had every color/size and loved them, but then they just fell off! I started wearing them again in the past few months and I realized how badly I missed them! The hoops I'm wearing below are from a set here.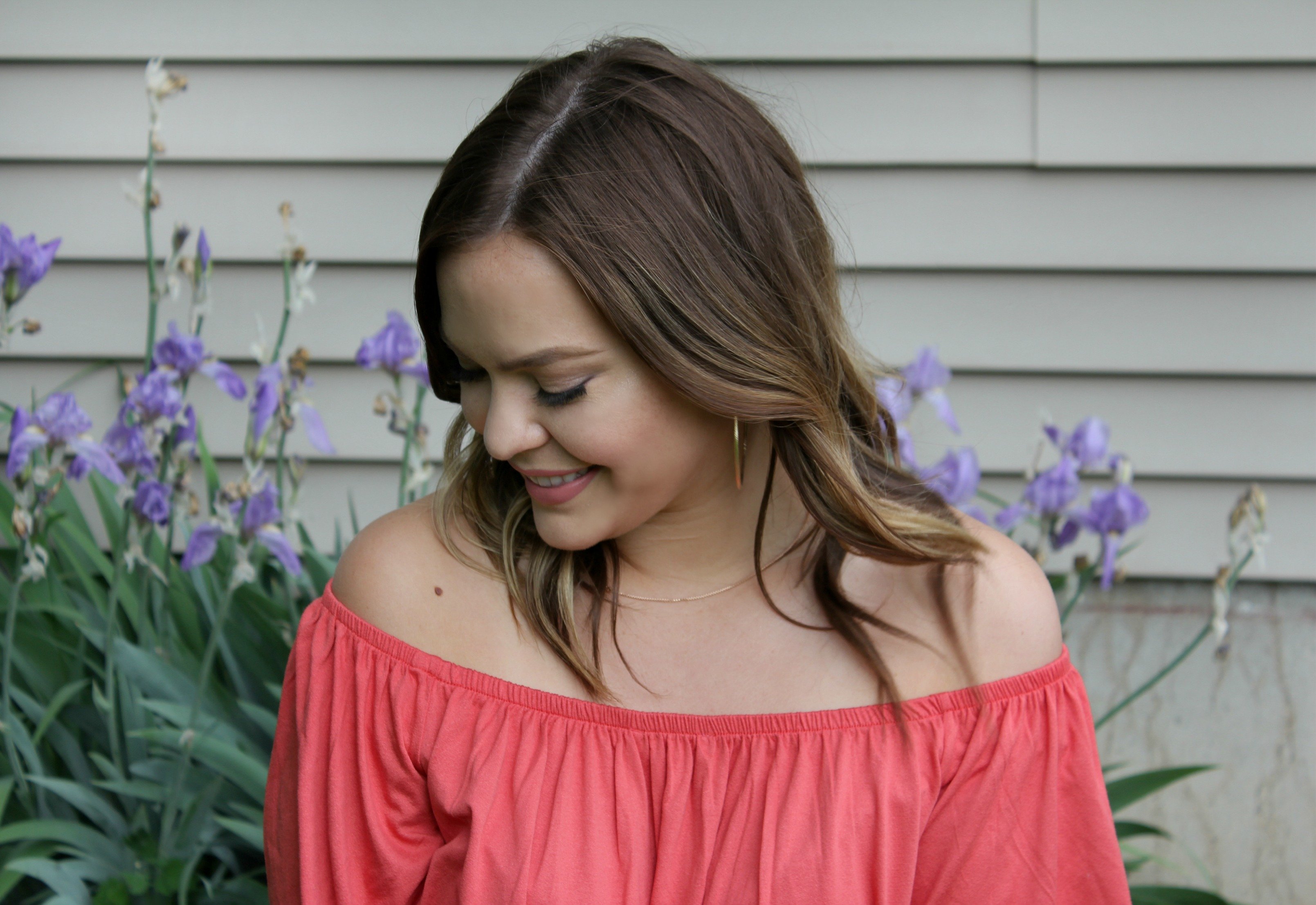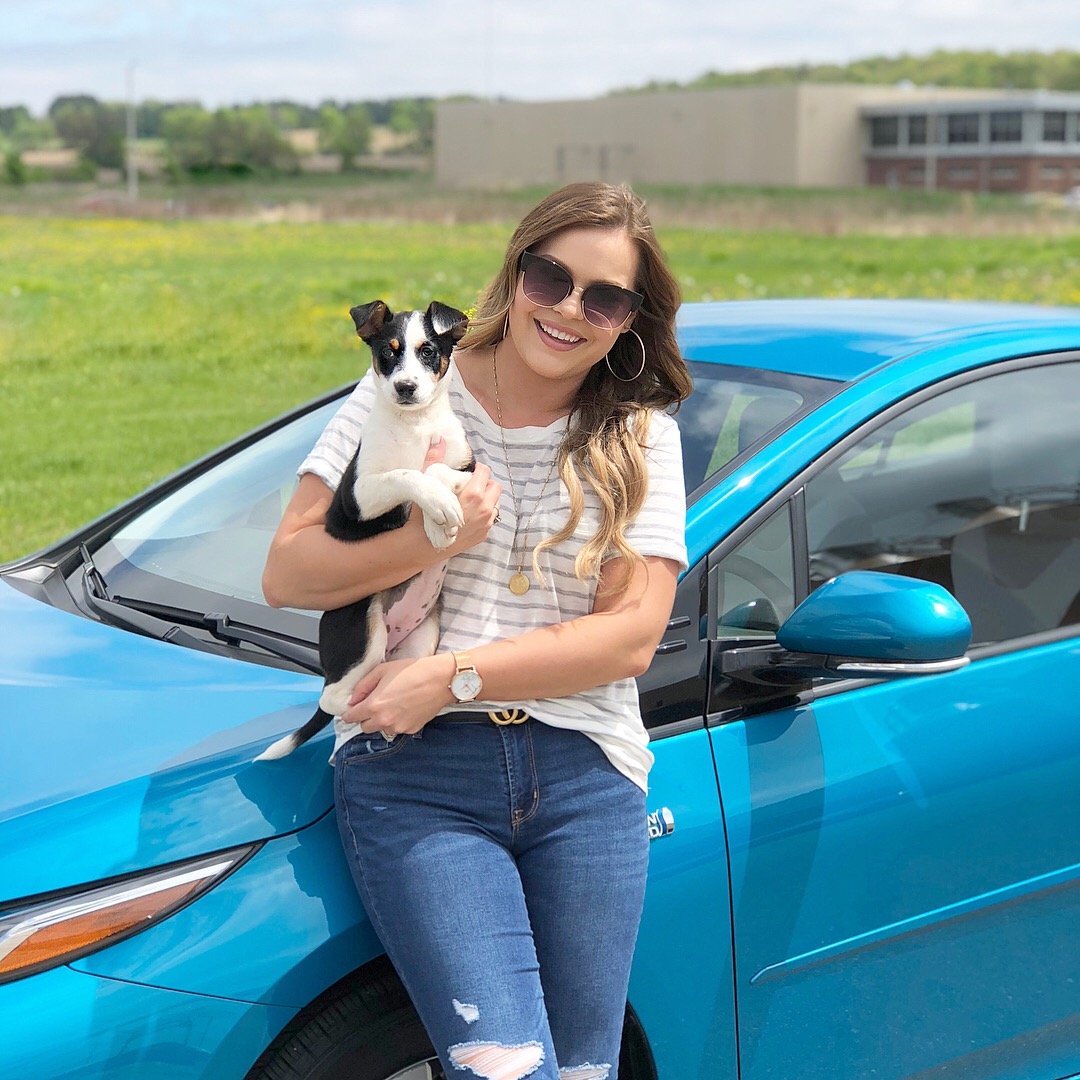 ---
Toyota Gives Back
If you've been following me on social media, you may have seen that I partnered with Toyota recently to give back! I was given a Prius Prime to drive for a couple of weeks, and as I've shared on my Instagram stories, I loved driving it! Toyota let me choose a charity to donate to, and I chose Fetch Wisconsin Rescue! Fetch is a Madison, WI based all-breed dog rescue whose mission is to rehabilitate and re-home at-risk dogs! Fetch is volunteer-run and without those volunteers and community support, they wouldn't be able to help so many dogs in need! This is why I was so excited to help them out!! 
Toyota promised $1 for every like on my Instagram post through May 31st, and holy cow you guys, there was a total of 1,687 likes! I'm so grateful that Toyota reached out to me, and that I was able to help Fetch!
I took Toyota all around Madison, visiting the lakes, hanging around town, watching the sunset, and just playing around with the vehicle! I've never driven a Prius before! It was so quiet and I was amazed at how chic the interior of the vehicle was, and how much gas was saved! Thanks again to Toyota for letting me use the Prius Prime, and for helping donate to such a great cause!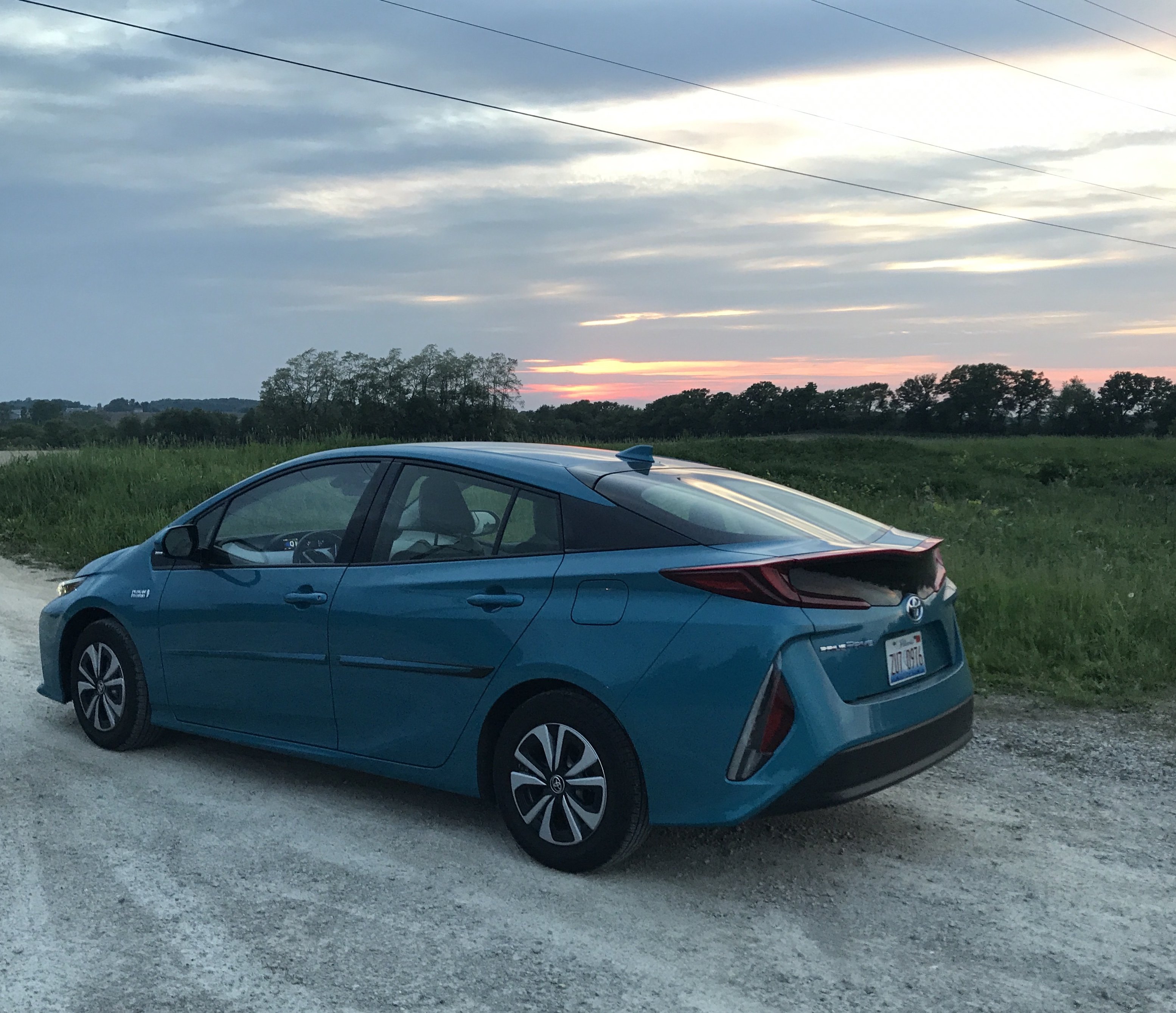 ---
What are your favorite statement earrings for this spring/summer?! I'd love to hear about them in the comments!
Until next time beauties,