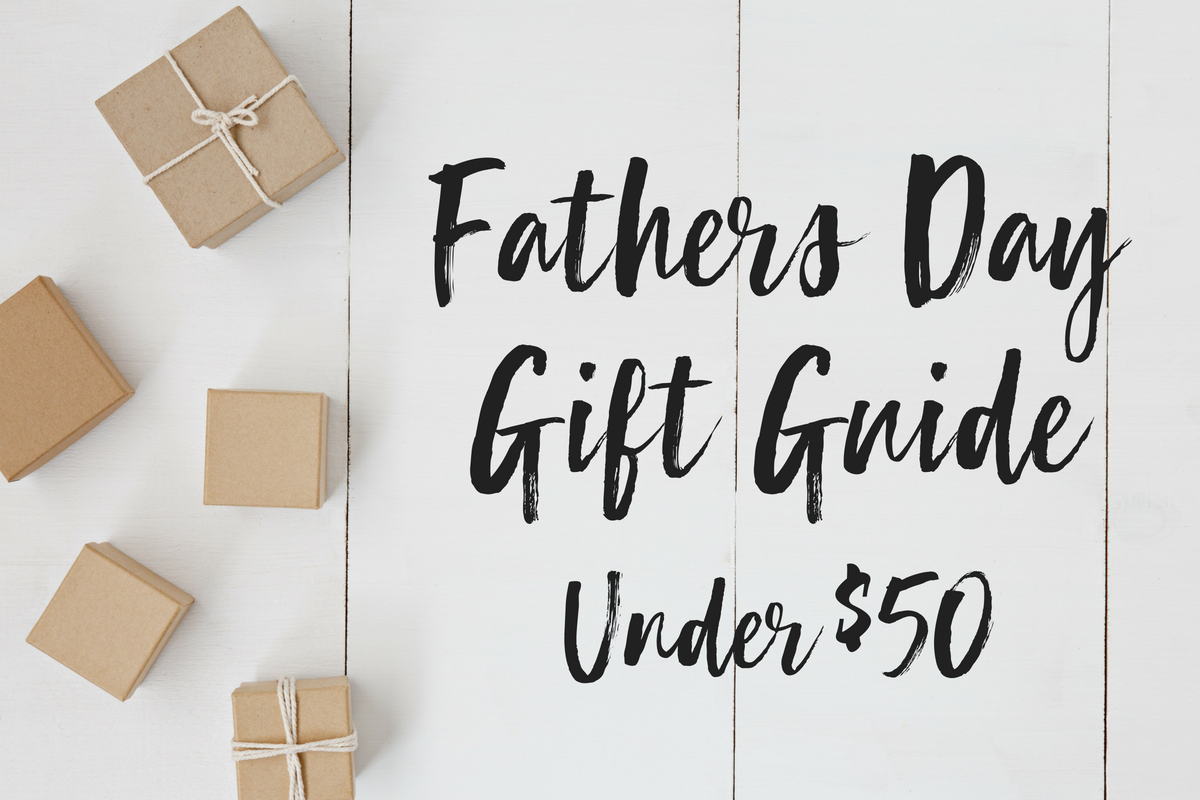 Happy Wednesday!! Father's Day is just around the corner, on Sunday, June 17th! Do you know what you'll be getting your husband, father, or grandfather yet?! Well, you know I'm frugal, so as always, I've put together a list of items under $50 and separated them into a few categories! Don't be a last minute shopper!
As with most holidays that involve gifts, I also have a "SHOP" tab dedicated to gifts for Dad! These are not just under $50, but there are some great ideas, so don't forget to check that out too!
Shop the items by clicking on them! 🙂
*Disclaimer- This post contains some affiliate links, which means that some clicks/purchases may result in a small commission to keeping my blog running at no additional cost to you.*
For the Golf Dad

For the Beer-Loving Dad

For the Outdoorsy Dad

For the Fashionable Dad

\
For the Foodie Dad

For the Dad Who Loses Everything
I had to include this guy, because if your dad, grandpa, husband, etc. is anything like my husband and loses EVERYTHING, this is so perfect! 😉

That's all for today's post! Don't forget to check out the SHOP page for more ideas too! Happy Shopping!
Until next time,