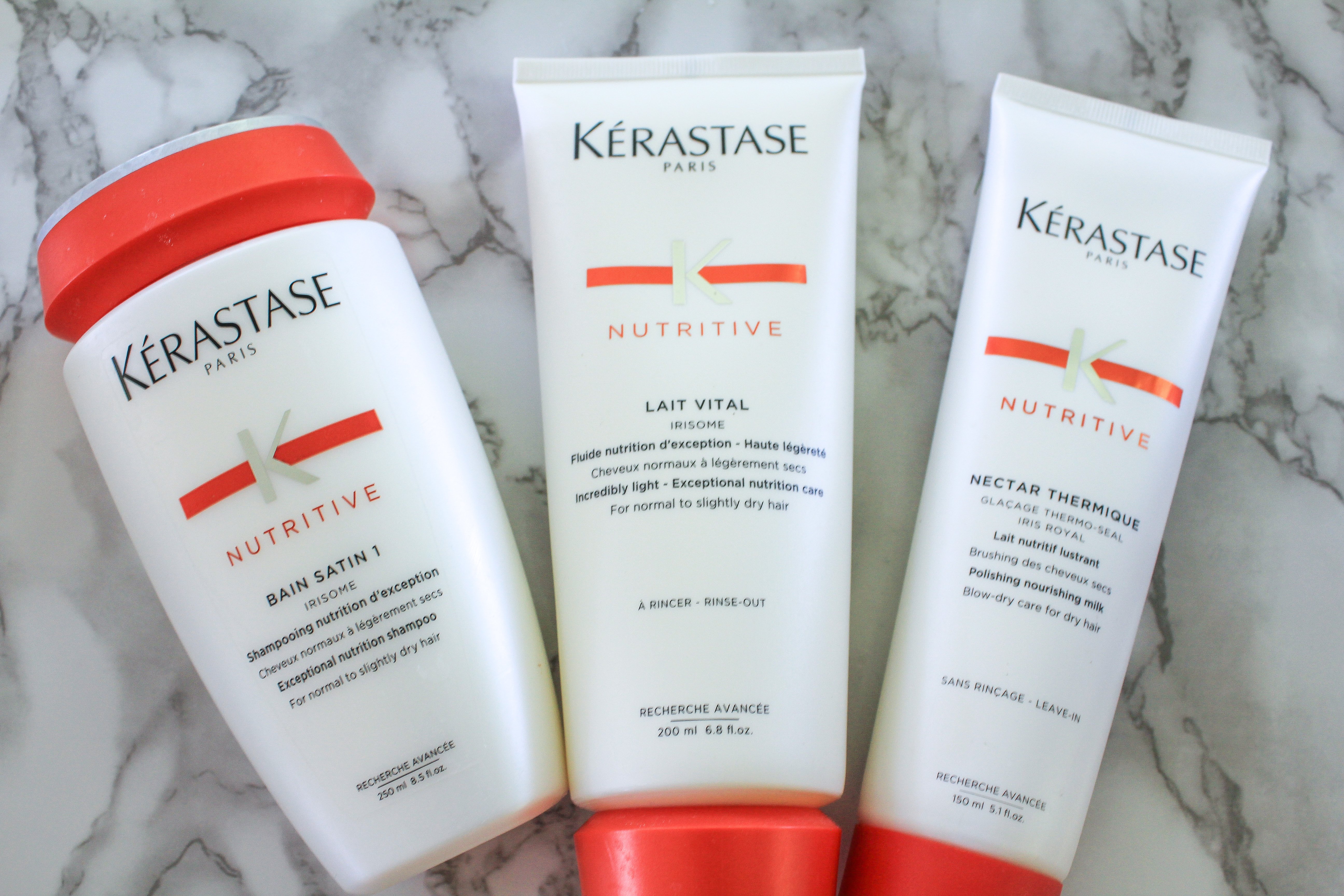 Happy Thursday! It's been a while since I was sent some haircare products from Kerastase, and after using them for long enough, I can finally review them for you!
---
Side note: Today also starts the Nordstrom Early Access to the Anniversary Sale! If you are a cardmember, you can start shopping now! I ordered some basics today that I hope to share in a future post, but since things sell out so quickly, I will not be doing a full blog post on my favorites, HOWEVER, I have a SHOP tab on the blog as I have in the past. I will try to keep it up to date with any sell-outs and new favorites! 
---
The past few years I have tried SOOO MANY (seriously, so many!) hair products, especially shampoo and conditioner! A lot of them were gifted to me through Influenster because, for some reason, they had back to back campaigns with full-sized shampoos and conditioners!? Others were also gifted to me from brands, but I'm finally down to just a few shampoos and conditioners in my shower currently! One of my goals this year is to be more minimalist, and it's going to be hard with beauty products since I want to review everything for you guys, plus PR products being sent to me, but I think I can still work at it!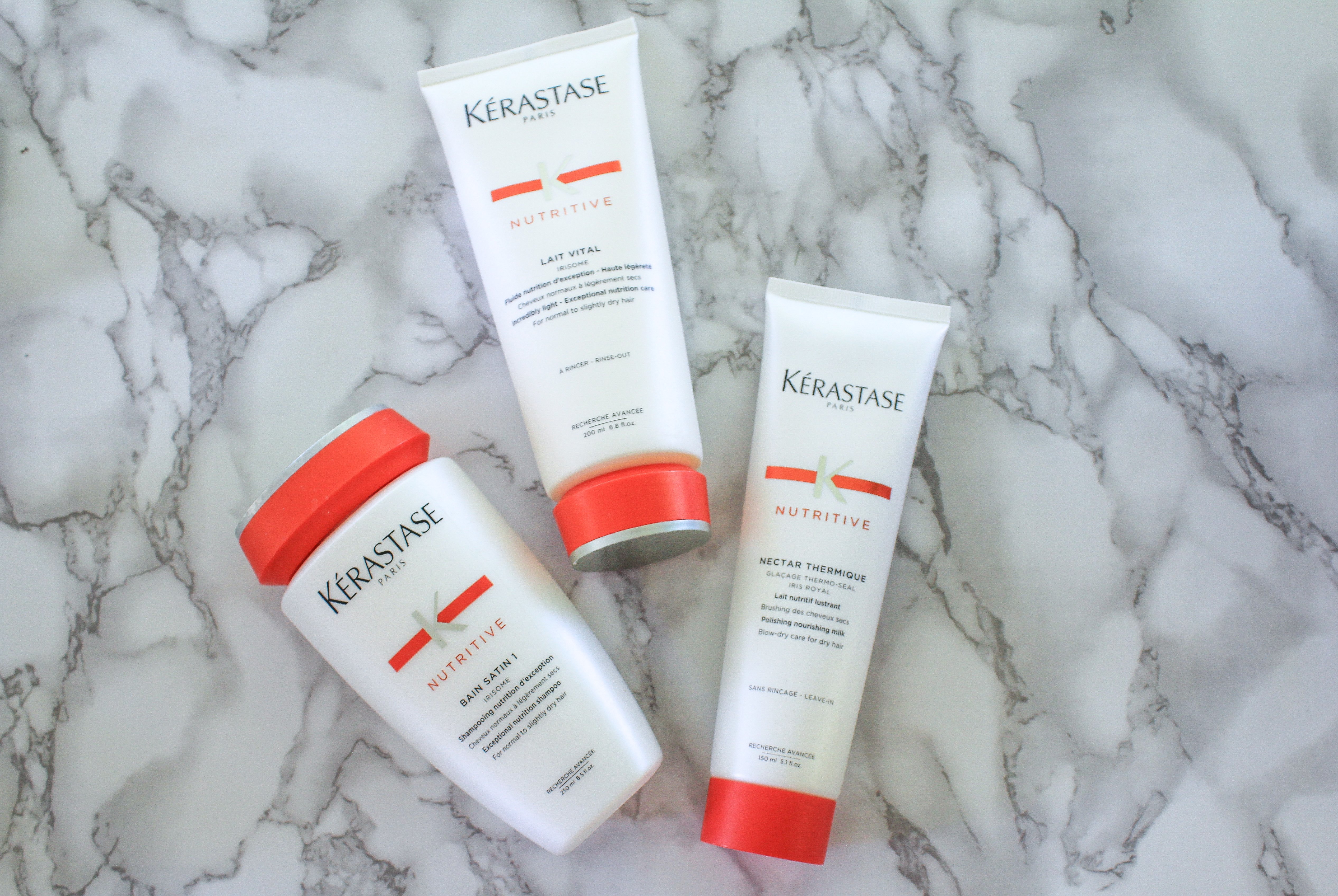 *Disclaimer: This post contains affiliate links. Some clicks/purchases may result in a small commission to keeping my blog running at no additional cost to you. Thank you for supporting my blog.*
Kerastase sent me the Bain Satin 1 Shampoo, Lait Vital Conditioner, and the Nectar Thermique (Heat Protectant).
My Review of the Products
Bain Satin 1 Shampoo – this shampoo is supposed to help with shine and smoothness. The first time I used it I noticed it didn't lather a ton, which I don't necessarily love about cleansing shampoos, but it's very common with those types of shampoos. After a few washes, I got more used to it! The smell of this shampoo is AMAZING!! It's a very clean scent!
Lait Vital Conditioner – This conditioner is supposed to help with enhancing shine, moisturizing, softening, and strengthening. You're supposed to leave it in your hair for a few minutes before rinsing out. I love any kind of leave-in or mask-like conditioner because I feel like it makes your hair even more soft and shiny! This definitely does just what it says! My hair has never smelled better or felt better after washed! The smell of this conditioner is similar to baby powder in my opinion, but I actually love it!
Nectar Thermique – This is a leave-in cream heat protectant. I've been using it after I wash my hair. Once it's towel-dried, I apply this product, along with another hair oil at the ends of my hair! I love the smell of this too, plus the shine from it is amazing! I'm all about protecting my hair from damage, especially because I do have blonde in it, so the more protection I can get, the better!
Overall, I am loving all of these new products and will definitely add Kerastase products into my future haircare routine!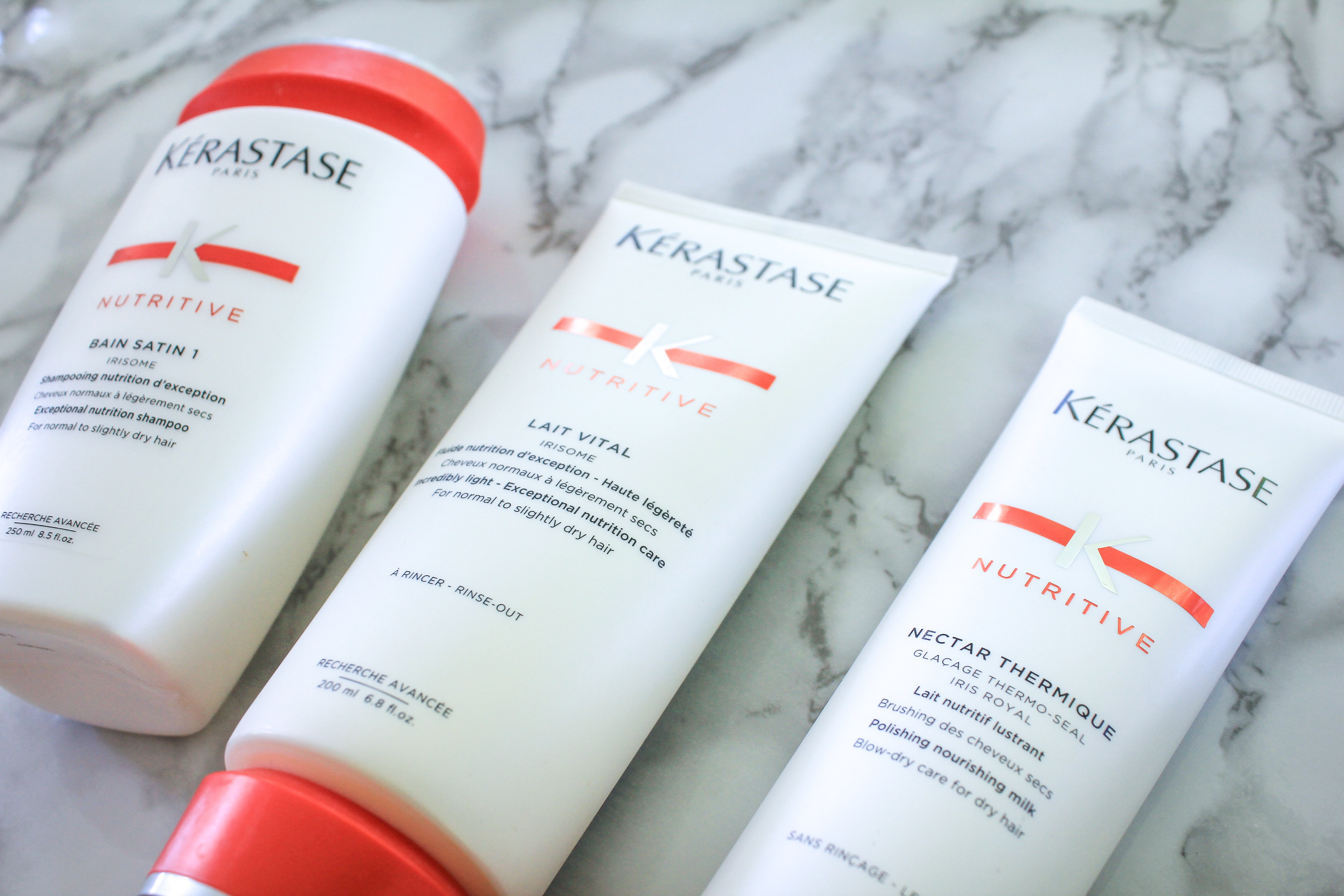 Have you tried any Kerastase products? If so, which ones did you try, how did you like them, and are there any that I didn't mention that you would recommend? I love finding out what everyone else is loving!
Aug 2018 UPDATE: They now sell Kerastase at SEPHORA!! SHOP HERE!
Thanks for reading loves,