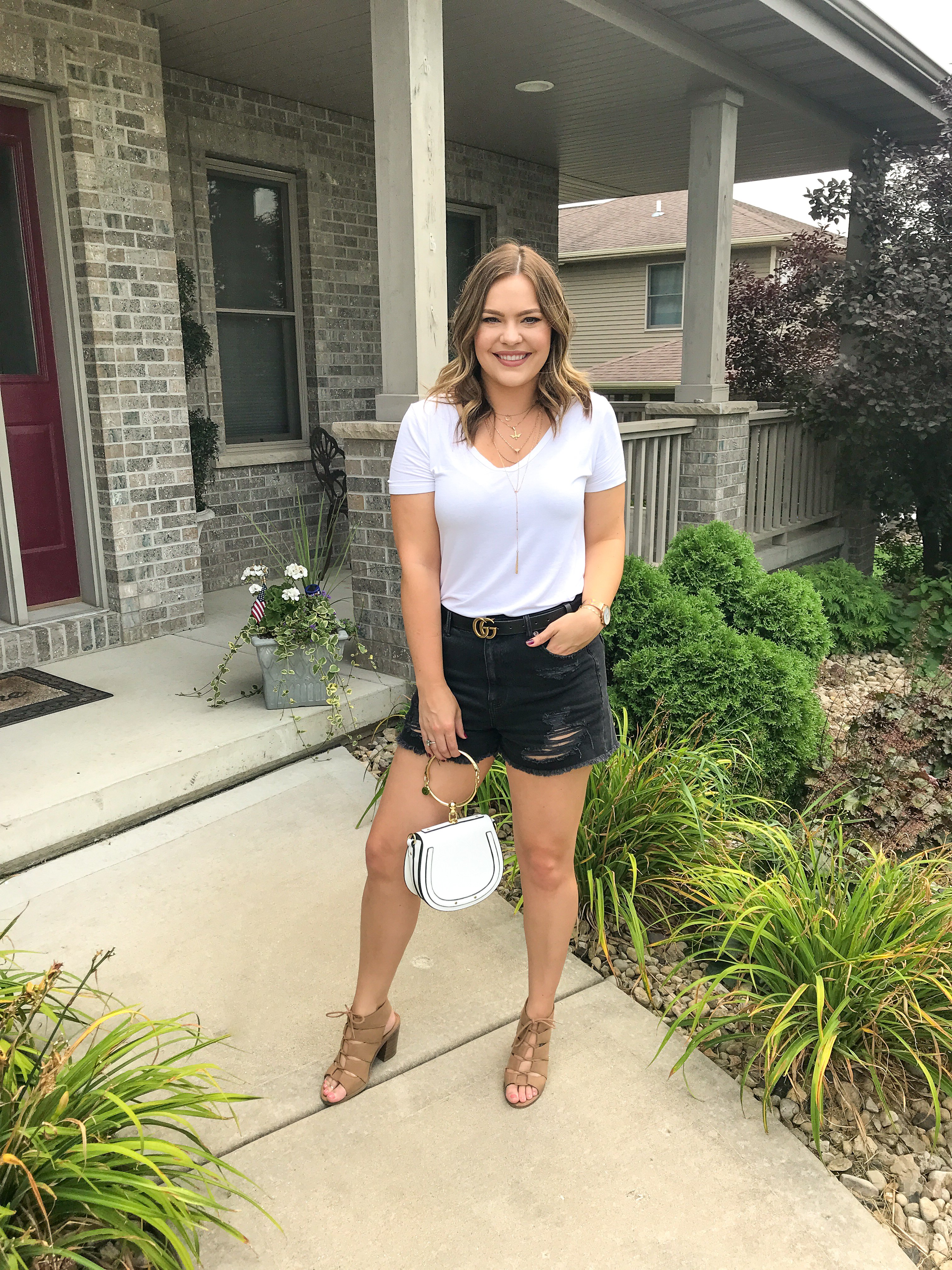 Happy Thursday beauties! I NEVER thought I would be saying this, but MOM jeans have been making a comeback in the past few years and I am totally okay with it! Who ever thought of "low-rise" jeans, and why are they still a thing? I love a great high waisted pair of shorts or pants. Do you remember absolutely despising mom jeans like I did growing up? They were "so not-cool". Go a little higher than normal "high-waisted" bottoms and make sure the pockets are a bit larger and BOOM, you have "Mom Jeans".
The definition of Mom Jeans (according to Dictionary.com) is "women's jeans of a style regarded as unfashionable or unflattering." Go to UrbanDictionary.com and you'll find this as the definition: "jeans highlighting the flat curvature of the 40+ buttocks. Similes: upside-down-heart shaped-butt. Commonly seen accompanied with front butt. Extremely high waist, and always a crappy shade of blue or black. Usually found in Kohl's."
L-M-F-A-O !!!!
Regardless of what the internet says, Mom Jeans/ Mom Shorts are now a thing all over and it's definitely a new trend to try out if you haven't already. If you've been following me on Instagram, you may have seen me share these pair of distressed shorts a few months ago that are from Nordstrom. They are literally called the "Mom Shorts" and I was a little weary at first, but when I got them, they were super cute!  I've been looking for a black denim pair of shorts and found the perfect pair this summer and have been living in them, so I figured it's the perfect time to share them with you. & GUESS WHAT? They are also called Mom Shorts!
My Favorite Pair of Shorts this Summer
I am obsessed! These AEO Mom Shorts are super comfortable. I love the distressed look and love that they're not too short too! Plus, they're currently on SALE for HALF OFF!! (Not sure how long they will be half off, but they are selling out fast so hoping they restock again) I am 5'7 and usually a size 8 and they are true to size on me! They are a bit skinnier around the waist and fan out a bit at the bottom. I love that they don't pinch around my legs when I sit down! They also have a blue denim style.
*Disclaimer: This post contains affiliate links. Some clicks/purchases may result in a small commission to keeping my blog/YouTube running at no additional cost to you.*Â Â Â Â Â Â Â Â Â Â Â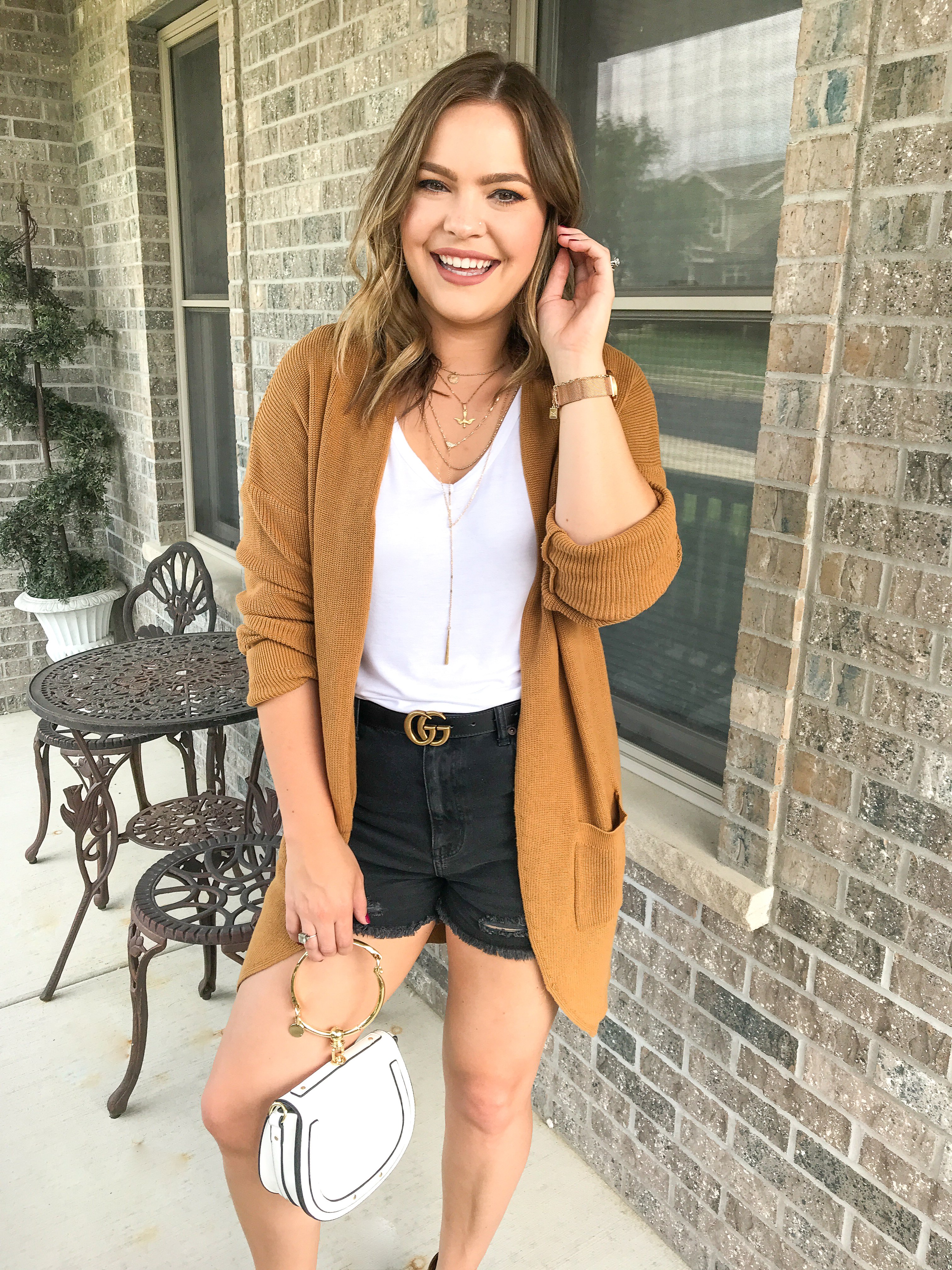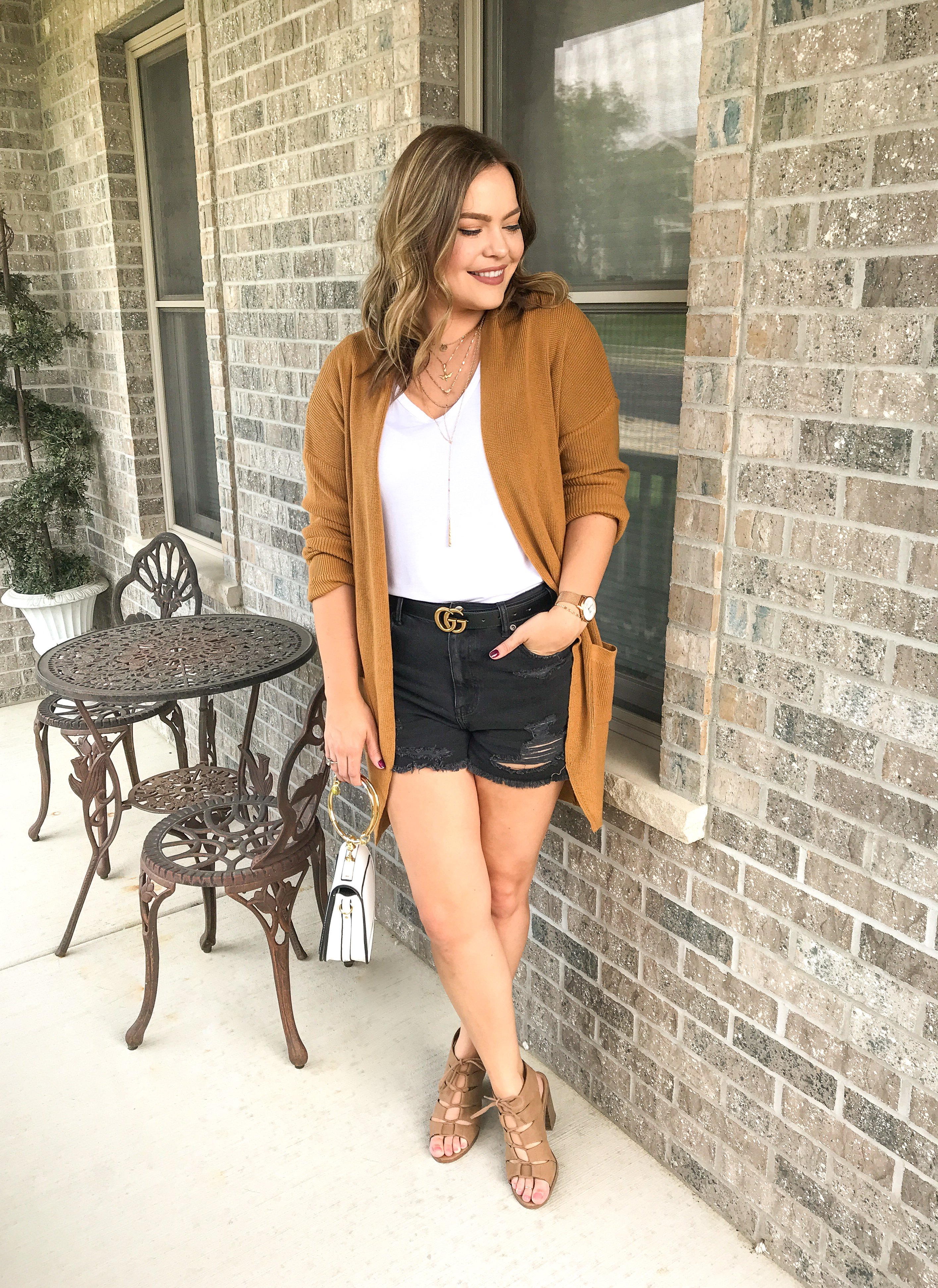 White Tee | Mom Shorts | Belt | Purse | Cardigan |
Layered Necklace (only available in silver currently) – Similar Style HERE |
Gold Bracelet | Watch | Shoes
Along with the layered necklace, I have my Miranda Frye Blake Chain on with the Peace Charm
Get 10% OFF + FREE US Shipping at MirandaFrye.com with the code "KELSIE"
Below are a few other Mom Shorts and Mom Jean options too!
MOM SHORTS

MOM JEANS

What do you think of the Mom shorts and Mom Jean trend? Are you loving it or are you against it?!
Thanks for reading beauties!
---