TGIF!! Does anyone else celebrate their birthday all month long? There's no shame! I'm definitely going to be having a glass of wine to celebrate some more tonight and I'm not even mad about it!
All the fall clothing, home decor and plants are coming out already and I'm SO READYY for it!! I don't know if I'm more excited for sweaters and chai lattes, scarves and booties, or football?! Summer's not over yet, but one clothing item that I LOVE for the fall AND also works well in the summer is the (P)LEATHER (LIQUID)LEGGINGS!! I bought my first pair of them last year and have been obsessed! I love how dressed up or dressed down they can make an outfit!!
Now, I'm not talking about pleather pants, where they would be super hot in the warmer months, these are more of a lighter, almost legging-like material, so they still work to wear in the heat.
I have a pair of the SPANX and a dupe to the SPANX, and both are great! Target has the best dupes as well, like this one from the new Wild Fable line. Has anyone else noticed that if you find a super expensive designer item that you love, if you wait a little bit, Target usually comes out with a great dupe?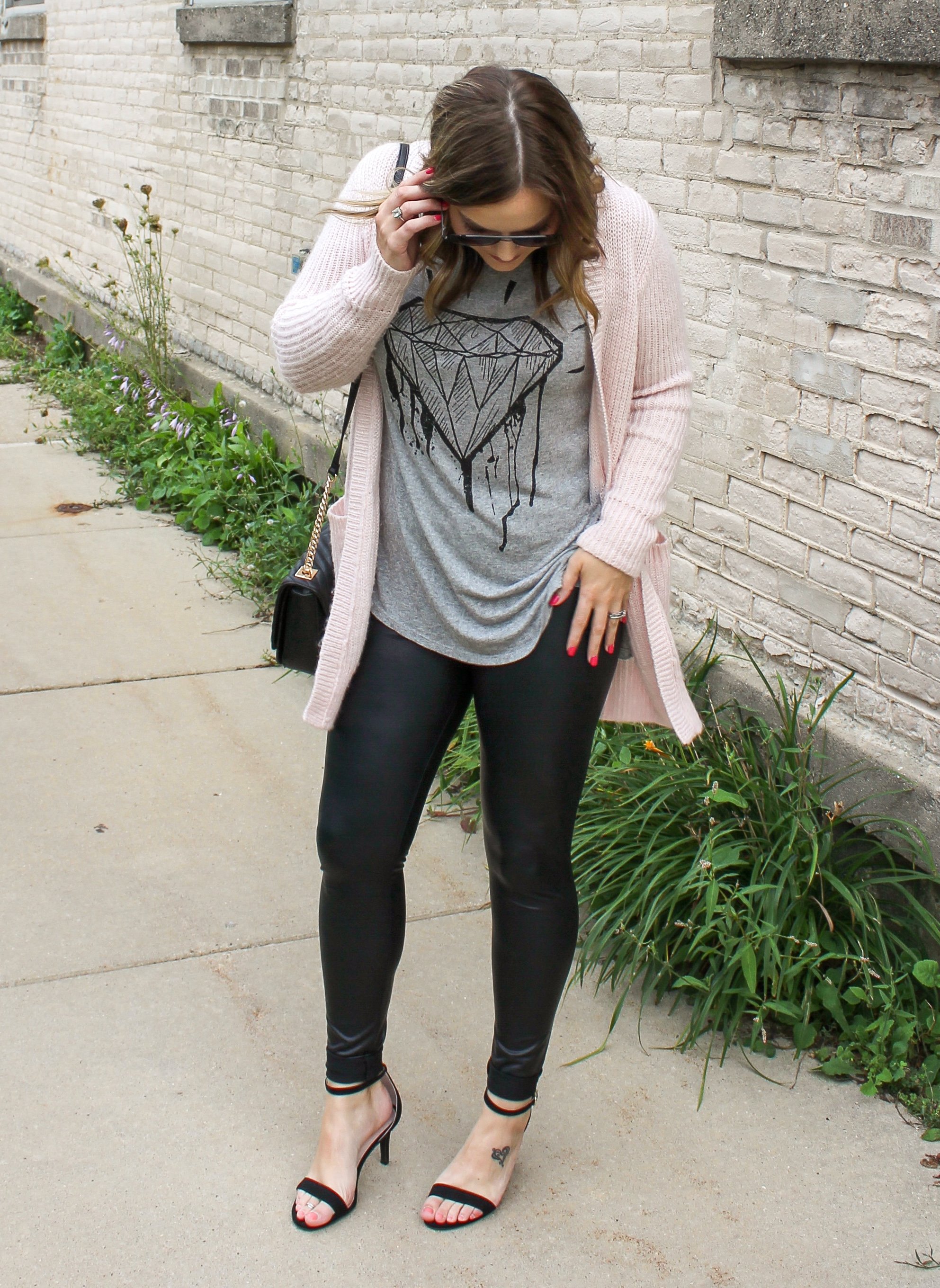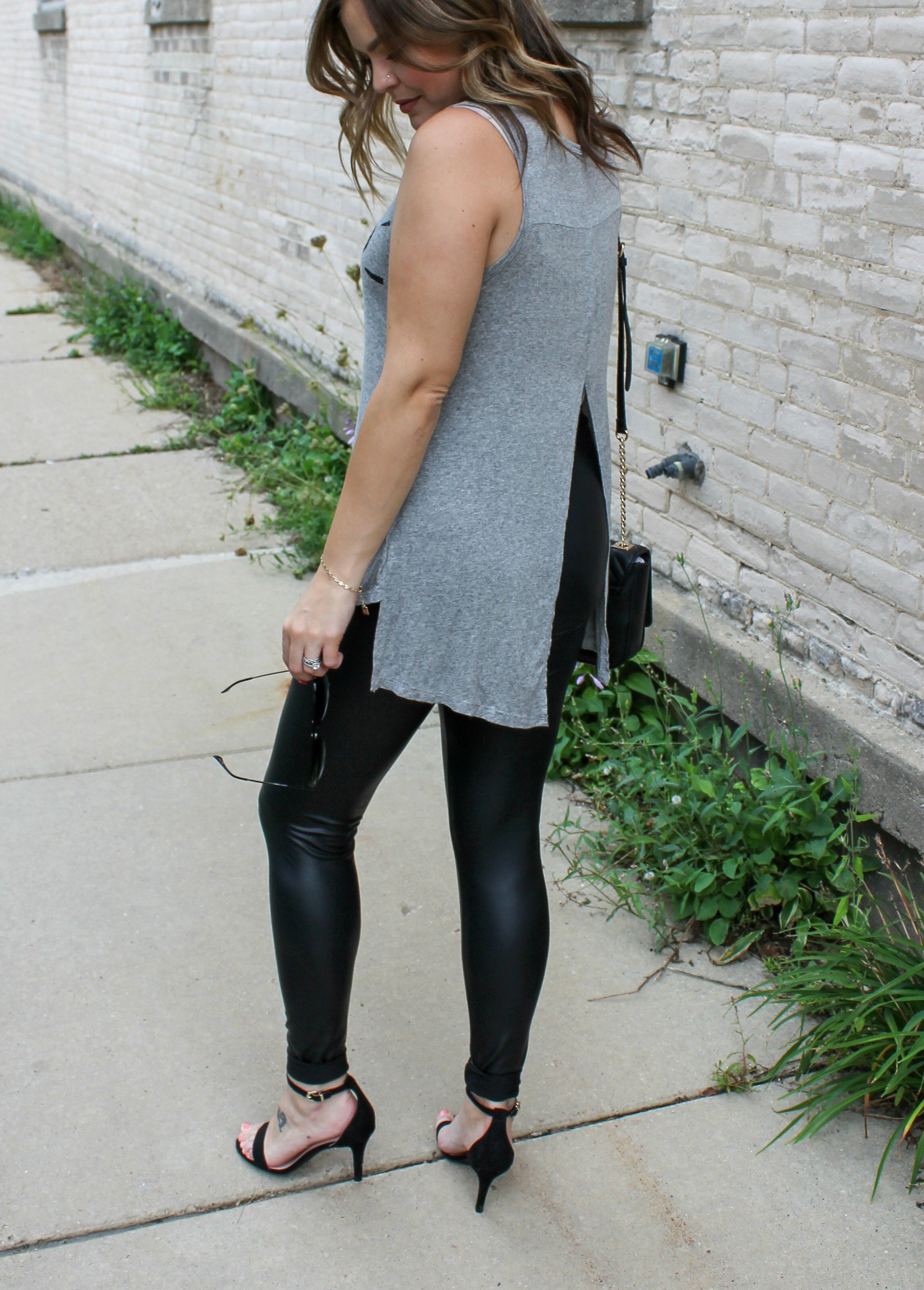 Summer to Fall Trend to Try: Liquid Leggings Click To Tweet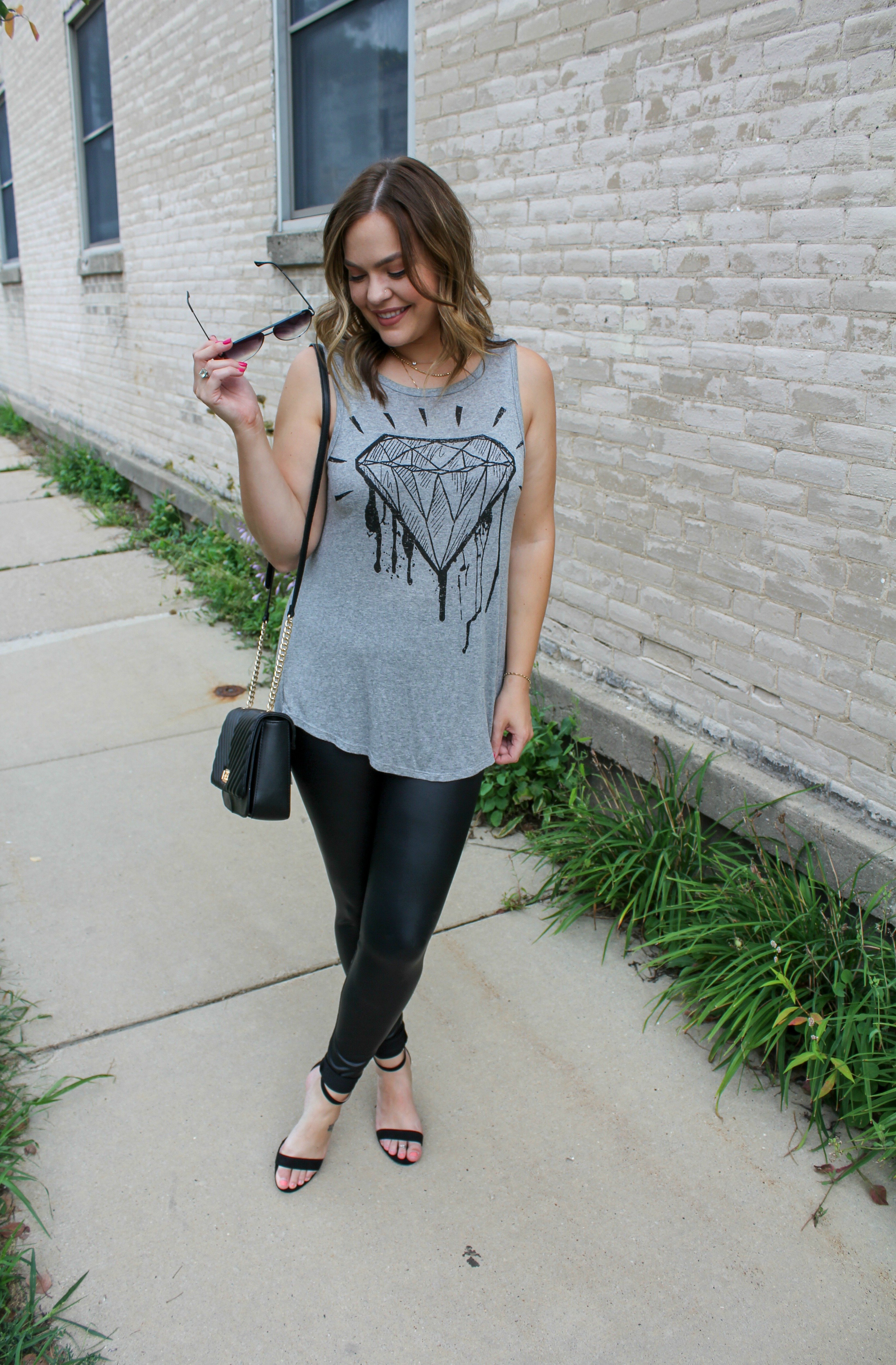 I wore this outfit out on date night and it was perfect to wear without the sweater outside and then throw the sweater on when indoors! 

Diamond Tank – Similar HERE or HERE | Pink Sweater Cardigan – Similar HERE or HERE | Liquid Leggings | Black Heels | Purse | Sunnies
What do you think about the liquid leggings? Do you love them or are they not for you?
More Liquid Leggings:

Over the next few weeks I'll be sharing some more Summer to Fall outfit ideas! Let me know if you'd like to see anything in particular!
Thanks for reading!
---