Happy MONDAY!!! You all know how OBSESSED I am with Amazon and I've seen people sharing their favorite Amazon purchases on their blogs and YouTube channels lately, so I figured why not share my own favorites? I went back through all of my Amazon purchases from the past few years and picked my favorite lifestyle purchase to share with you!! I shared some Amazon Fashion favorites in a recent post and will be doing another post soon with some more, so that's why this post is mainly focused on more lifestyle products!
[bctt tweet="Top 10 Best Amazon Lifestyle Finds #amazonfinds #amazonfavorites " username="itsmekelsie22″]
You can buy almost anything on Amazon. From little toiletries to live plants, even a CAR! I haven't bought a car, but I have bought a live plant, which I'll talk about below! 😉 There are plenty of purchases that I love, including storage items for my beauty room, but I chose things that everyone could use/need! It was soo hard, but I did it, I narrowed it down to the top 10 purchases! It was hard guys! I'll show some other favorites in a slider below too! You can always shop my favorites HERE as well – it has everything I love and have already purchased on Amazon! There is also a tab on the blog — under "SHOP" –> "Shop My Amazon Purchases".
Don't forget about AMAZON PRIME too – you can sign up for FREE for 30 days and try it out! If you don't like it, you can cancel! Prime gives you 1-2 day shipping (same day shipping in some areas) as long as it's a Prime item, which most of these are!! 🙂
On to the FAVORITES!!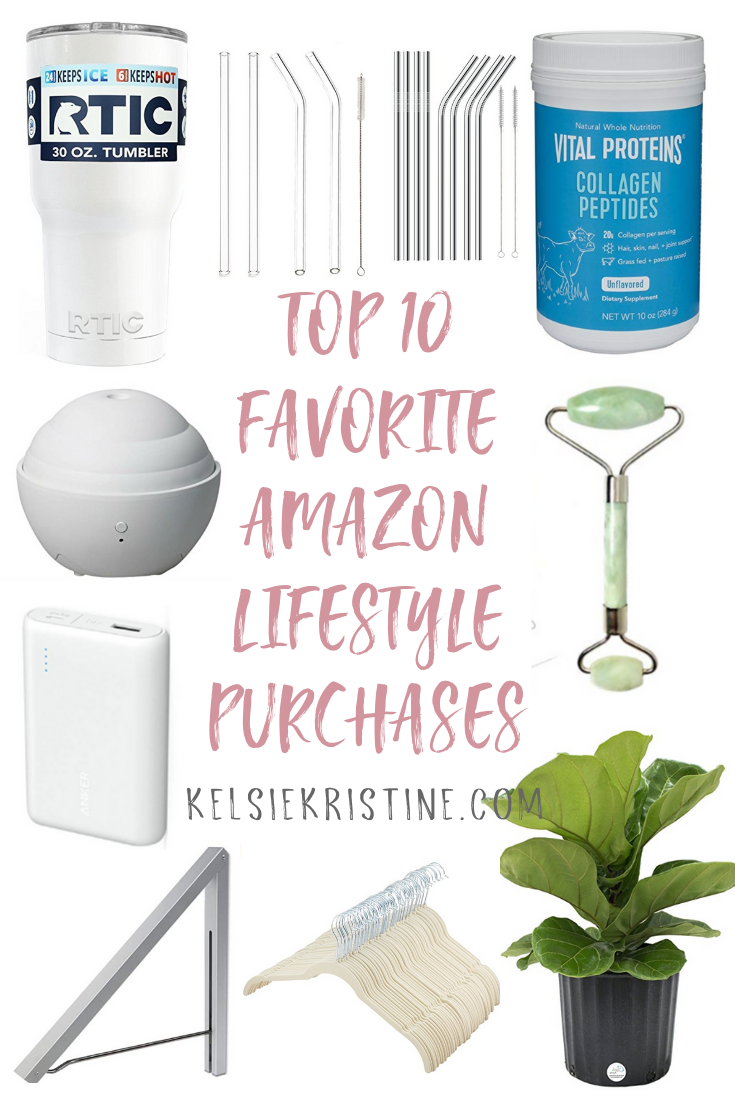 Other Favorites:


What are your favorite lifestyle Amazon purchases? I'd love to hear them in the comments below!
Thanks for reading/watching!