Alright guys, I knowwww…. more yellow! Last one, promise! Just kidding, I can't promise this will be the last one because I'm all about the yellow this fall. But, this will be the last super yellow look for a bit, at least. I found this yellow dress before my birthday and was planning on wearing it out on my birthday night for dinner, but decided on another outfit instead. I still wanted to share this dress because it's perfect for both summer and fall. You could easily throw on some booties and a cardigan for a fall look, but the longer sleeves still work great as is for fall!
If you missed my last few Summer to Fall posts, you can check them out here:
Summer to Fall | Cardigans // Summer to Fall | Liquid Leggings
Summer to Fall Yellow Dress
*Disclaimer – this post contains affiliate links*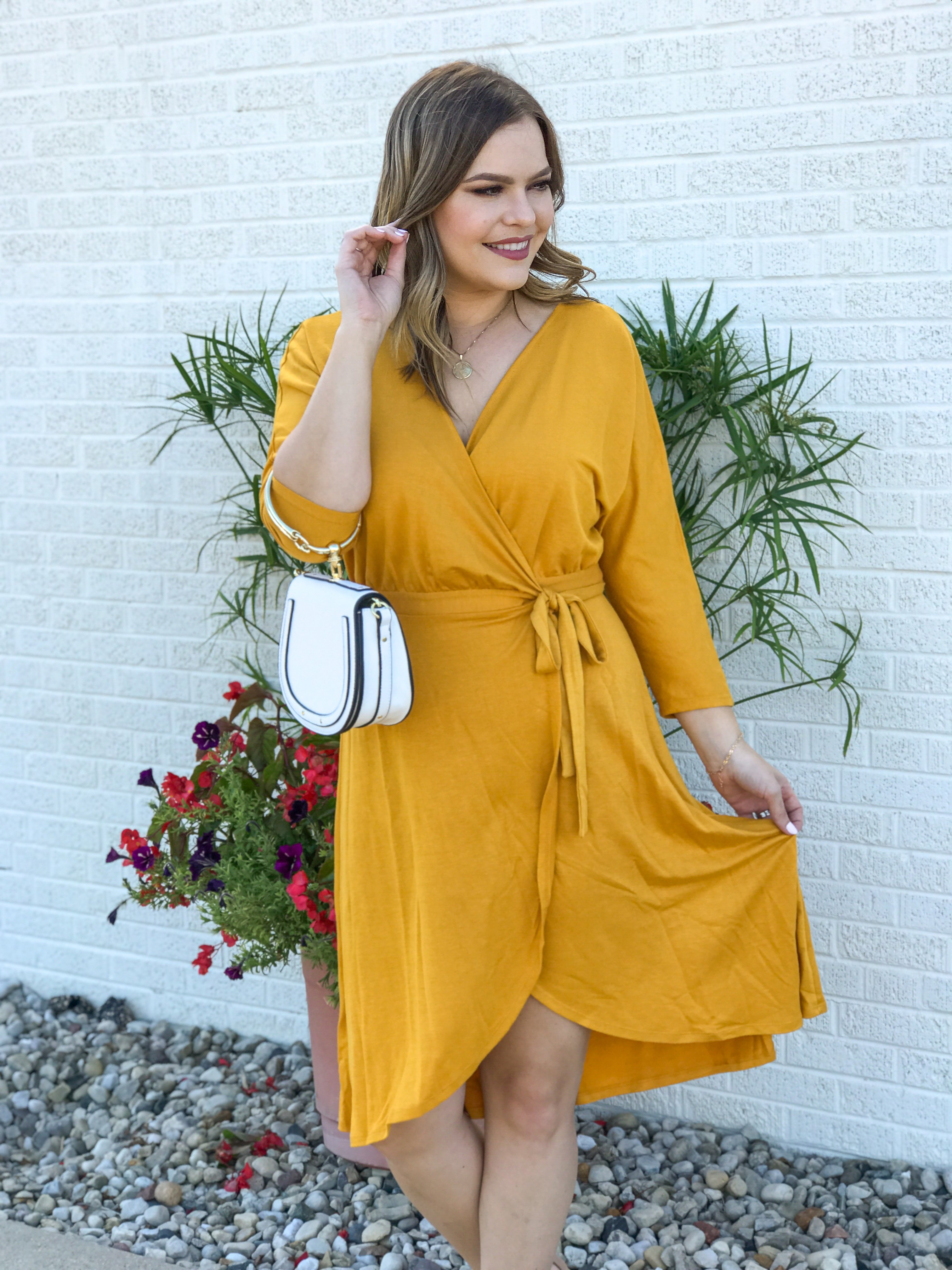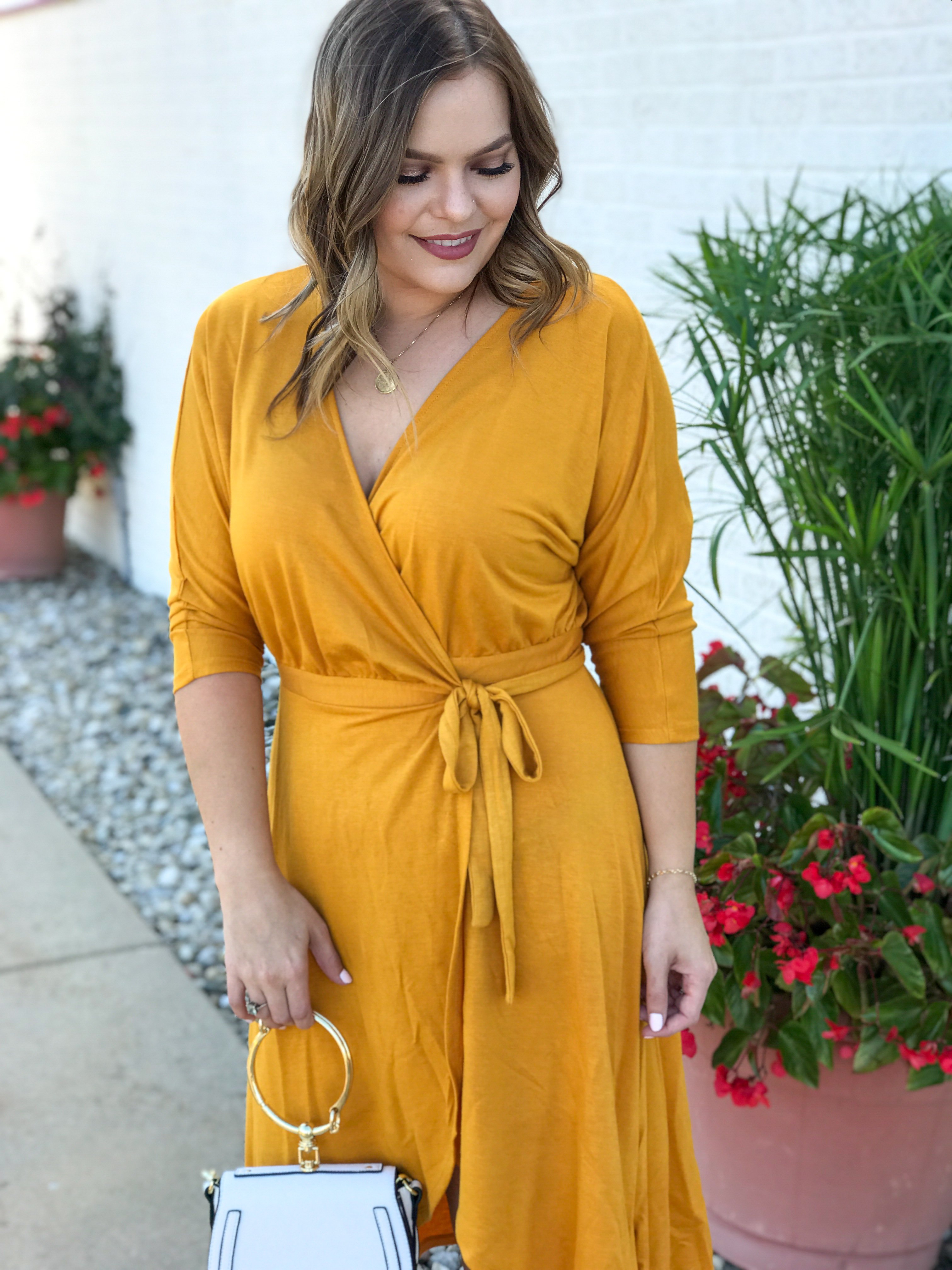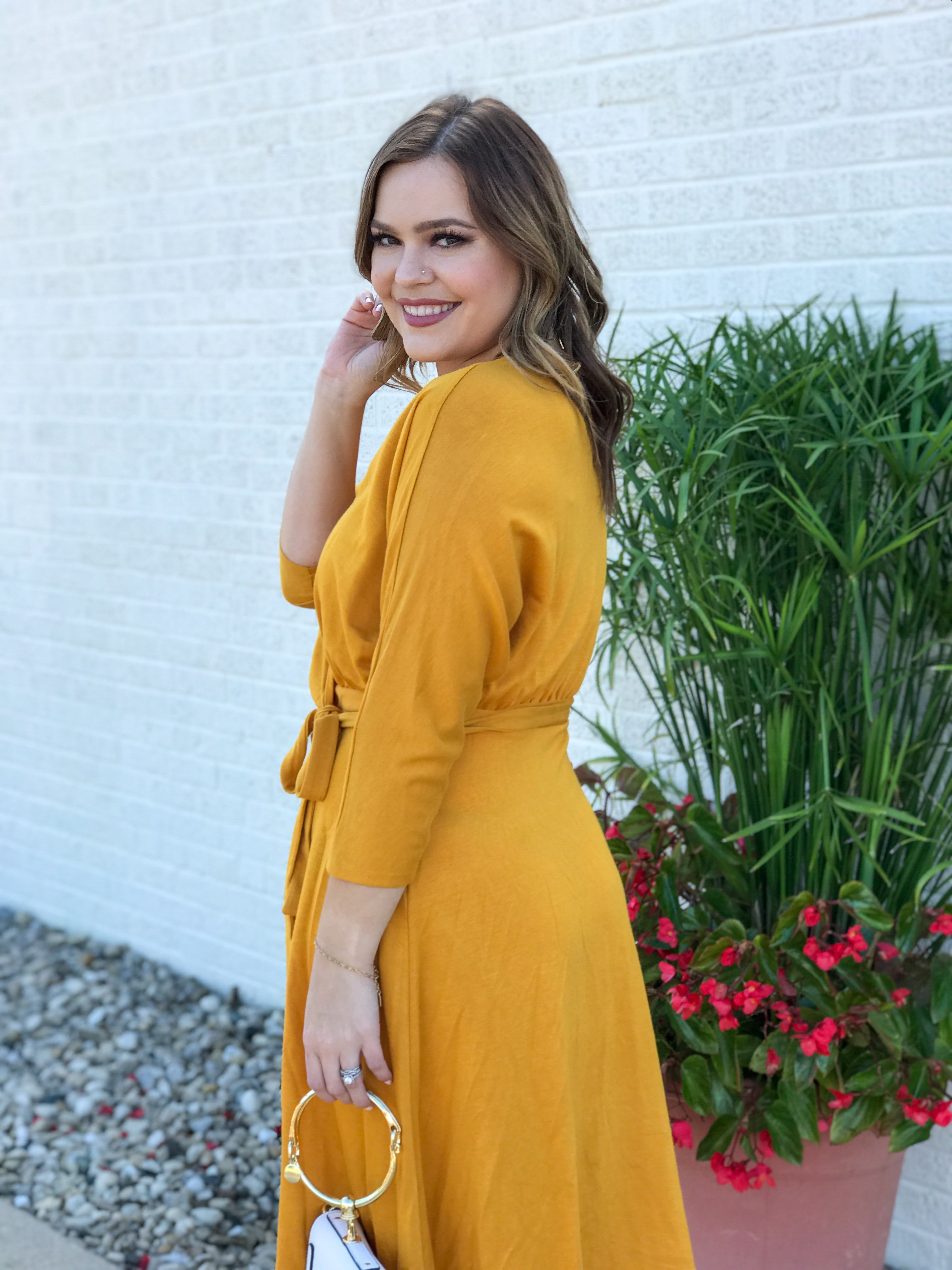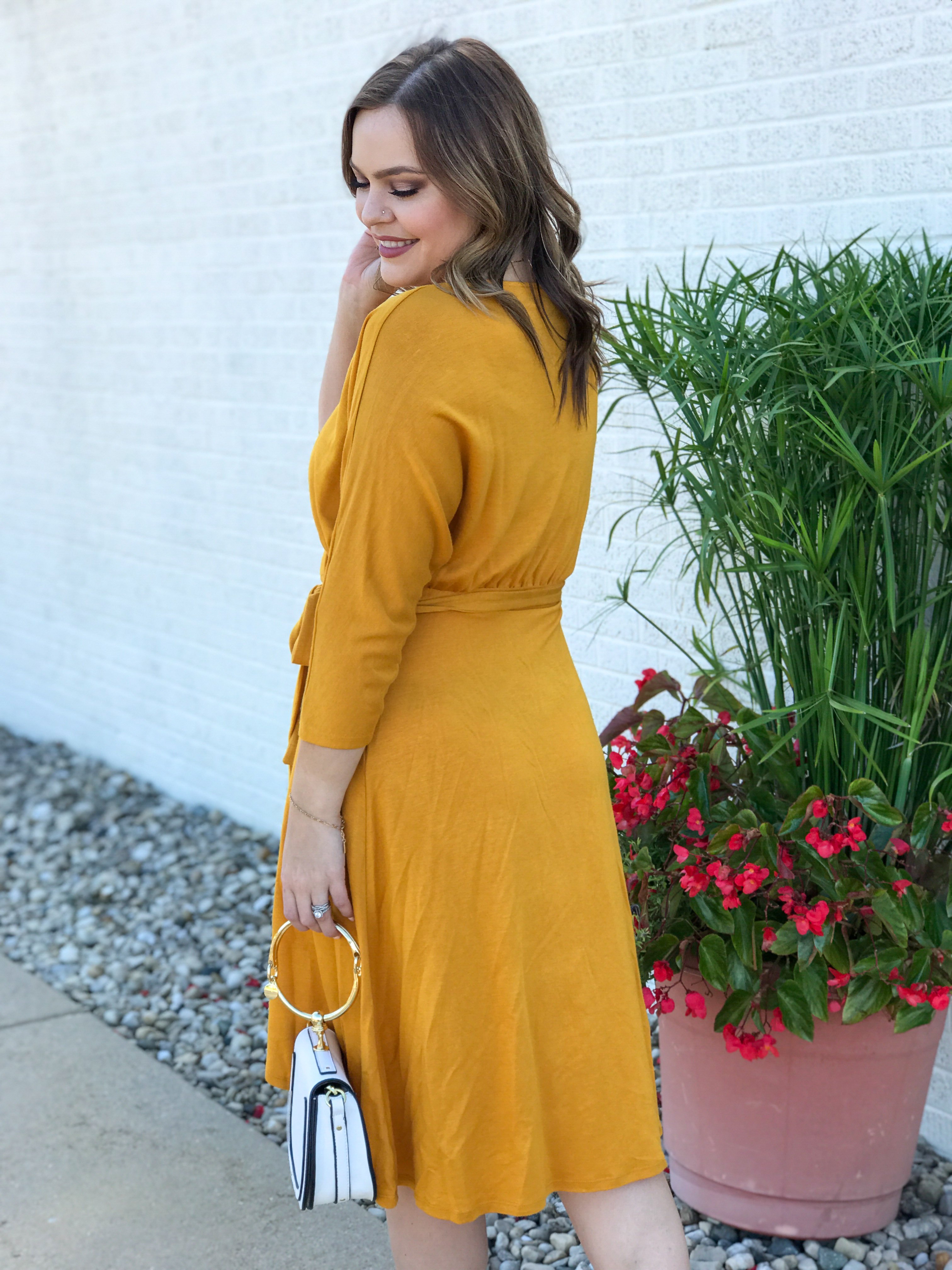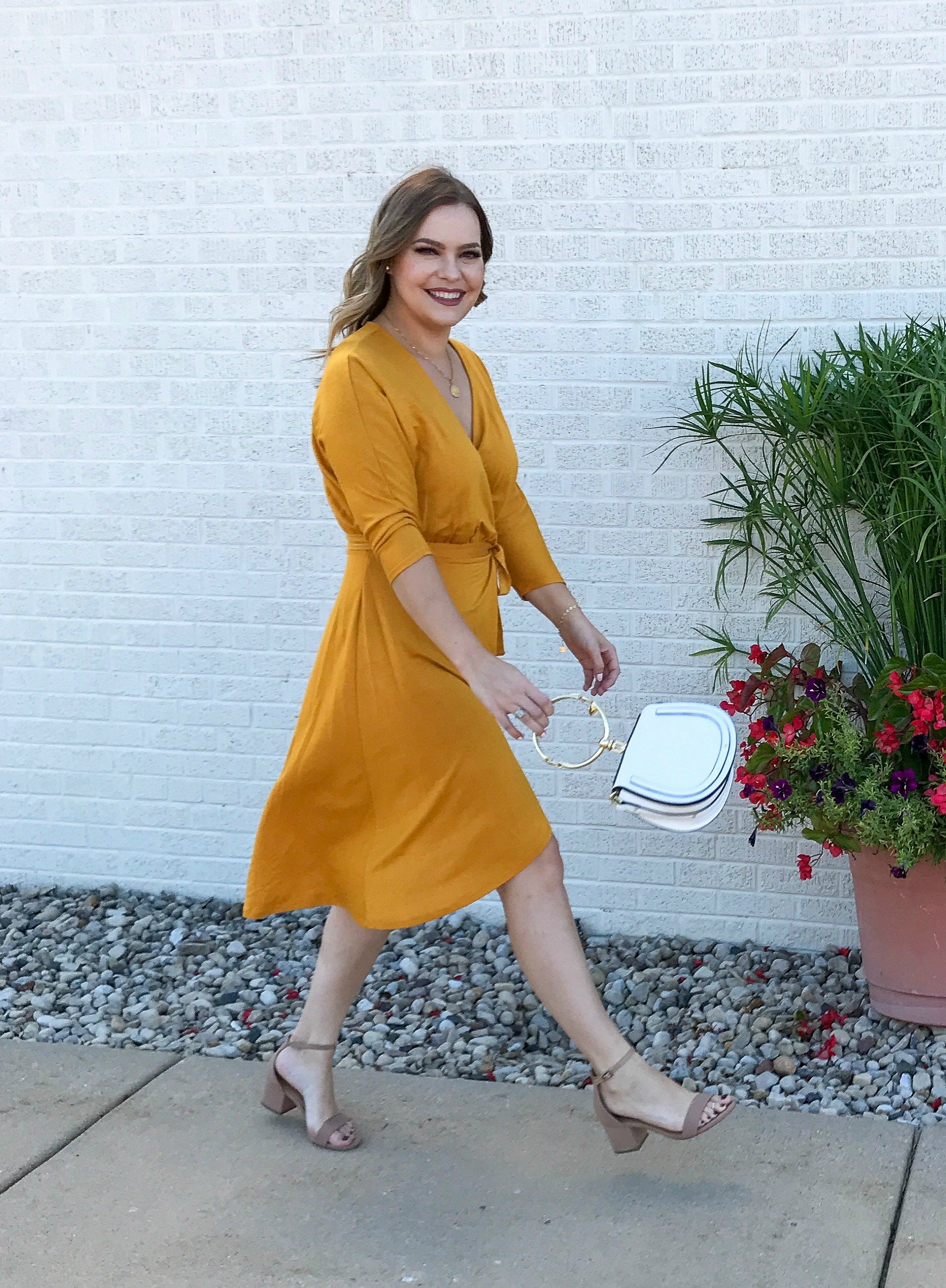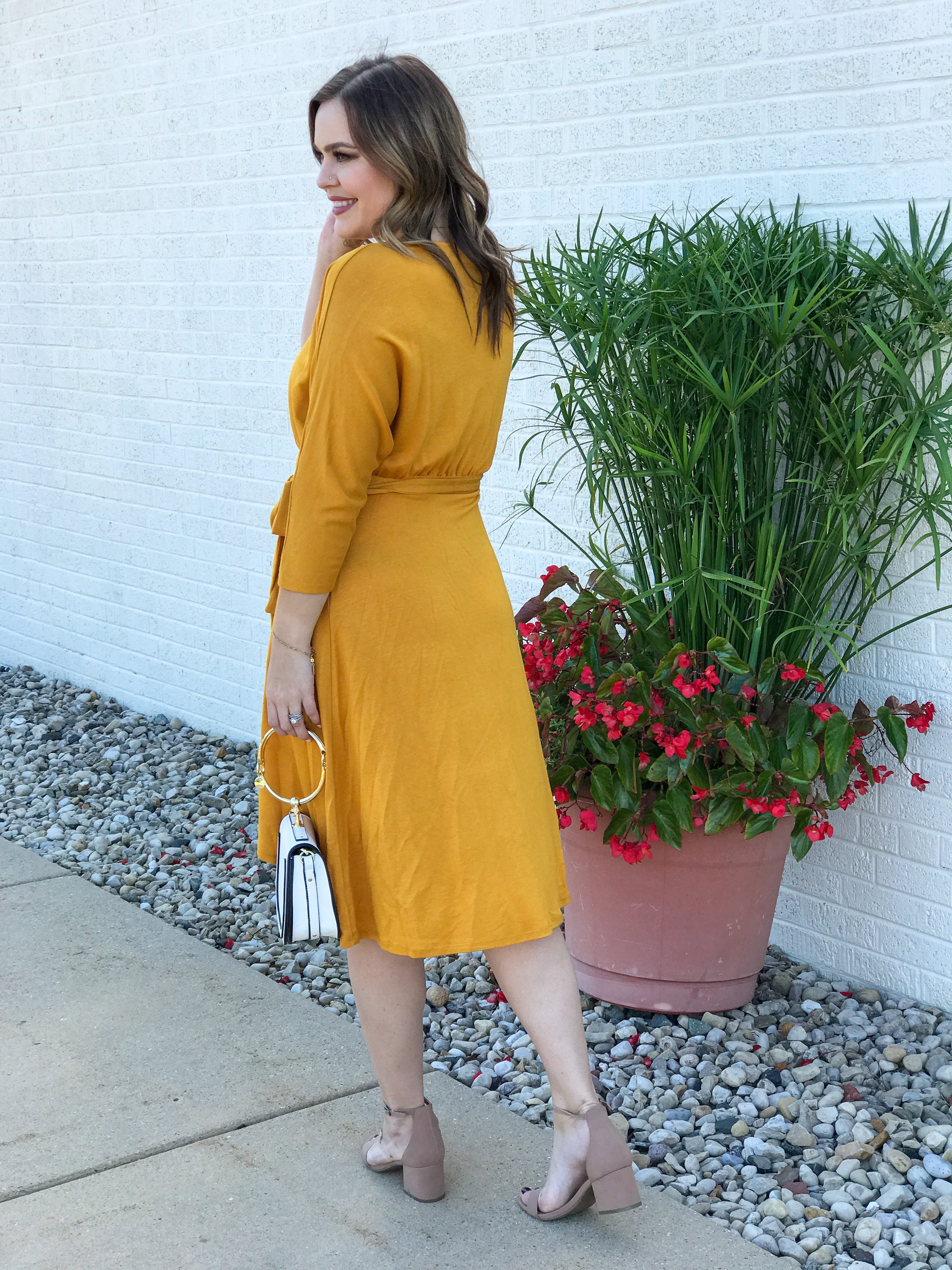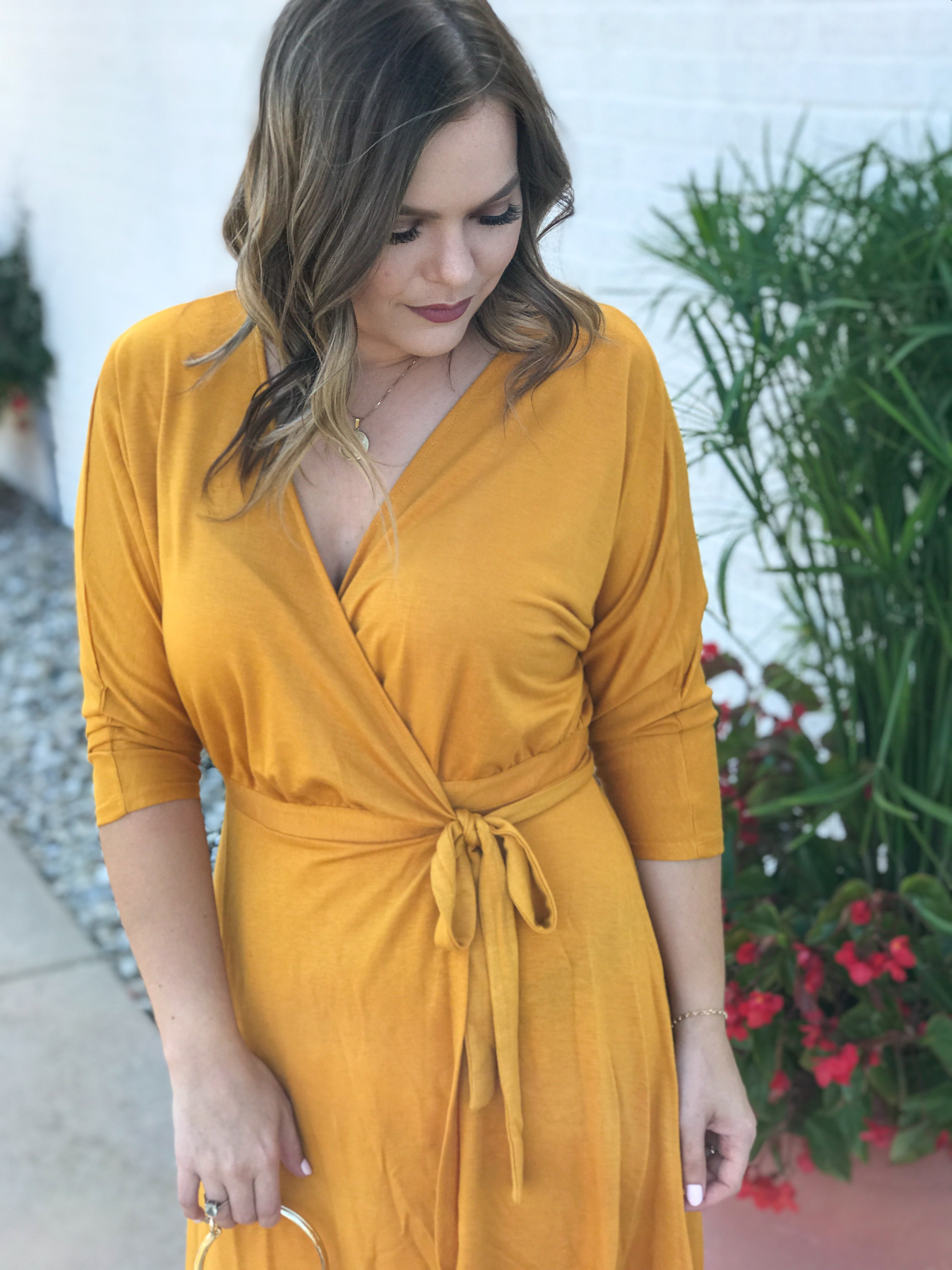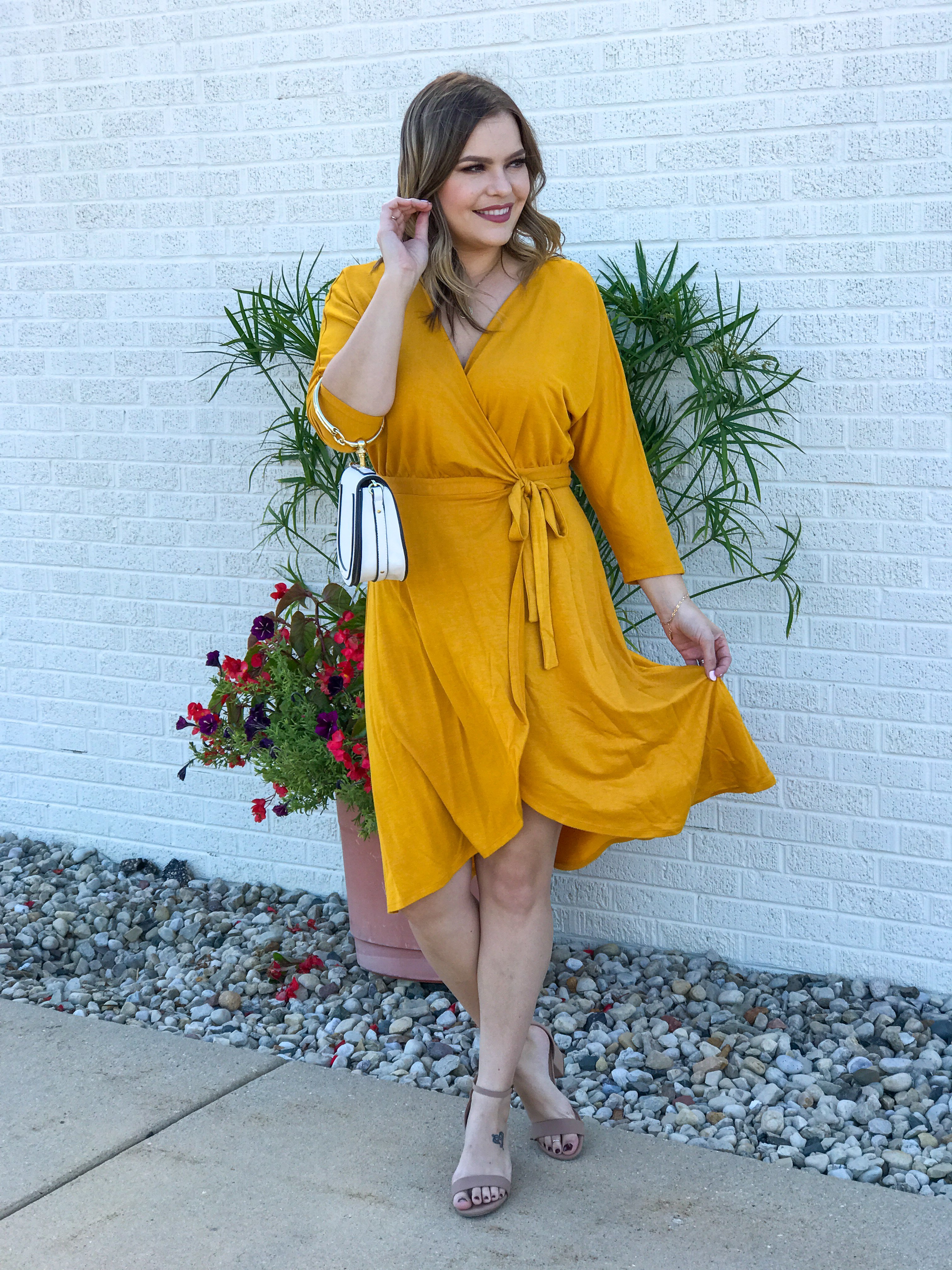 Yellow Dress | Block Heeled Sandals | Purse | Necklace + Charm |Â Bracelet
(Get 10% OFF of the bracelet and necklace + FREE US Shipping with code "KELSIE" at checkout)
This dress is not only a cute wrap dress, but it has 3/4 length dolman sleeves. It's still pretty flowy and very comfortable too! Another plus, it comes in 5 different colors and is under $25!! This dress could be perfect for a day/night out or even a wedding! What do you think?!
Thanks for reading!
---