Happy Friday! You know what that means… another BEAUTY MIX post with Jasmine, Ashleigh and Lily. If you missed last week, check out my Mustard Yellow Makeup Look. Each week, we do a makeup look based on a certain theme/color and this week it's all about the halo eye! I loveeee doing cut creases, however a halo eye poses a bit more of a challenge for me. I don't feel like I completely nailed it, but this was my attempt at it! I'm also sharing my favorite Fall lip colors at the bottom of the post – & they're 50% OFF today only!!
Be sure you're subscribed to my blog and YouTube channel so you don't miss out on any future posts/looks!
The Look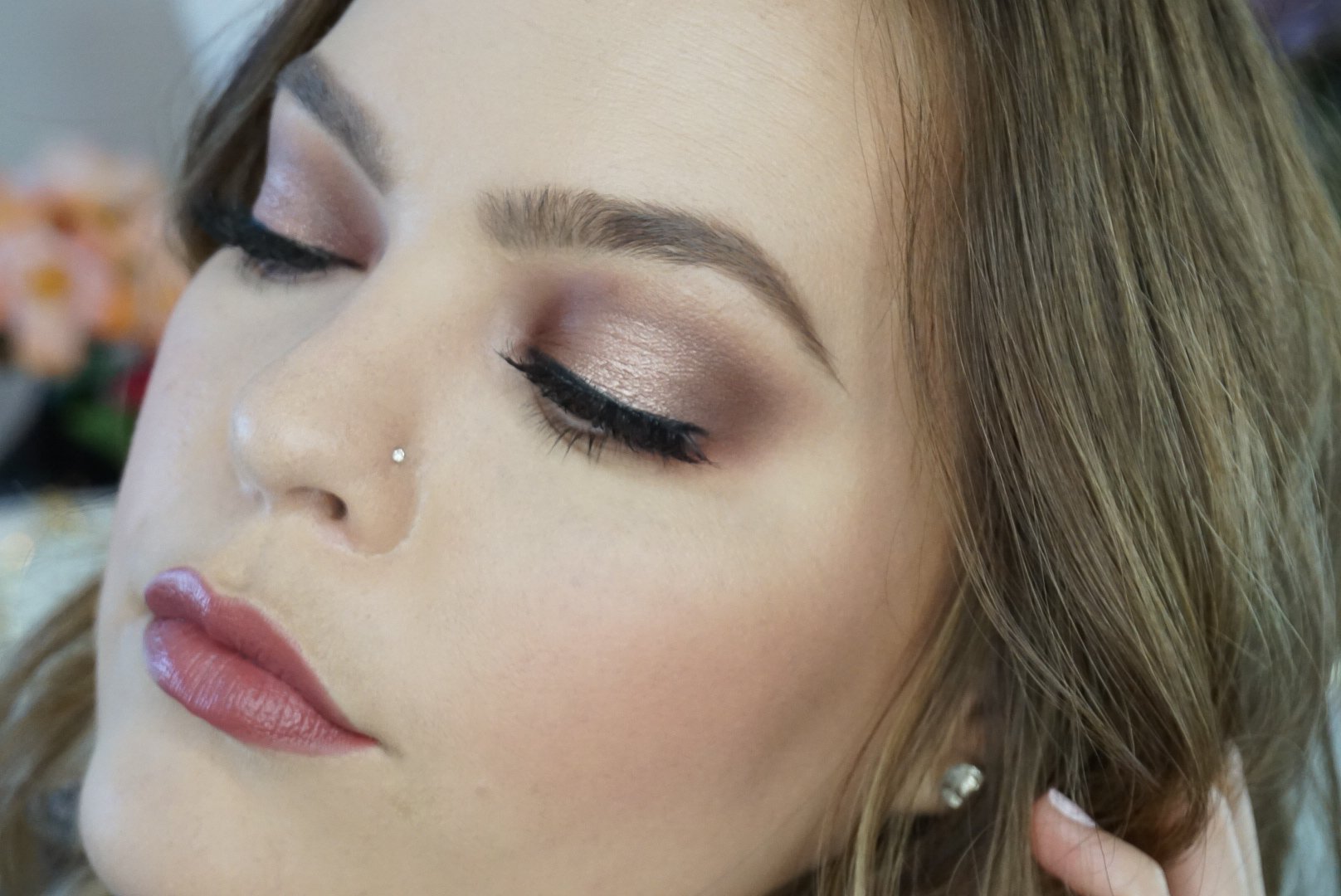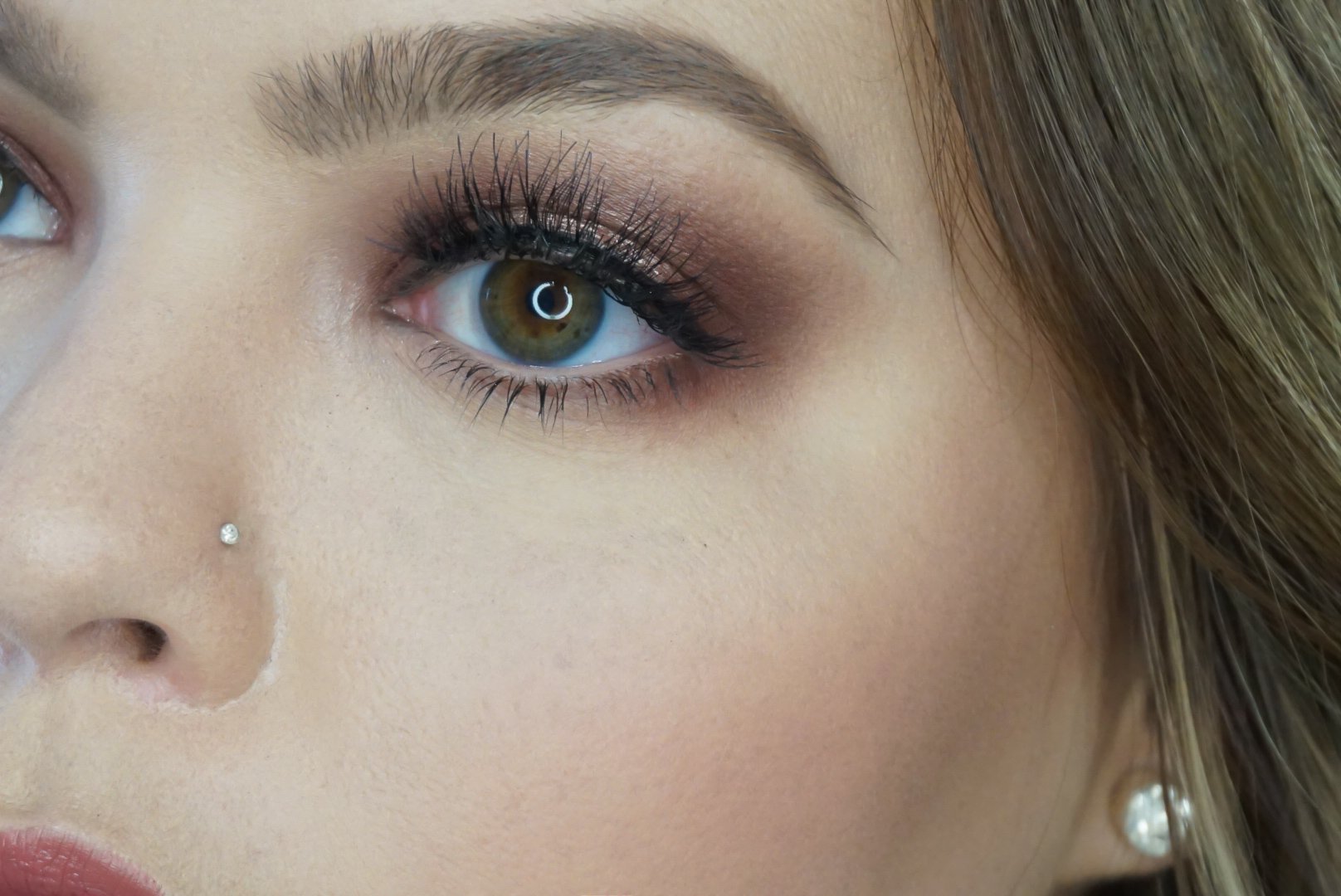 [bctt tweet="Halo Eye Makeup Look + Video Tutorial! #haloeye #eyelook #makeuptutorial #morphe" username="itsmekelsie22″]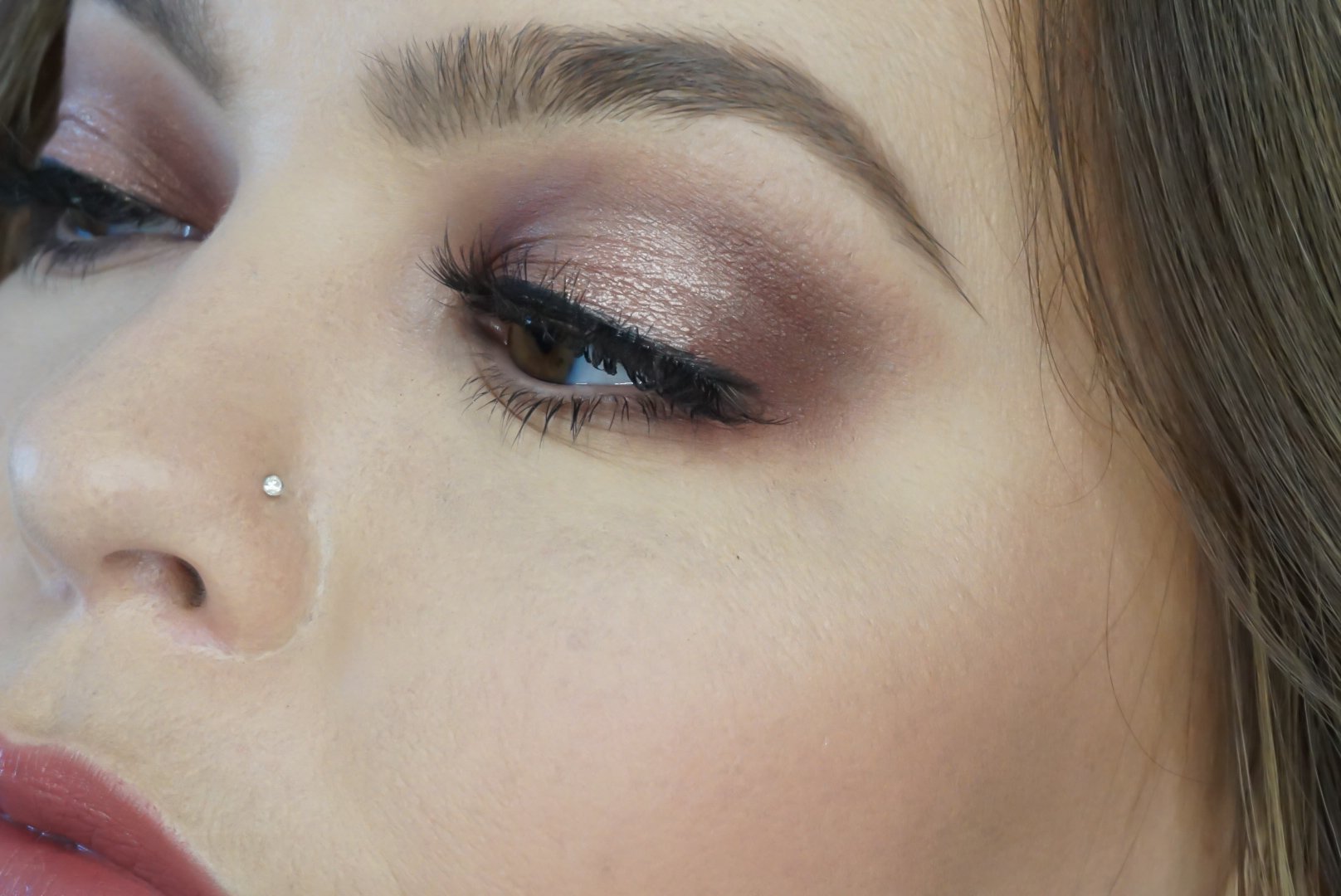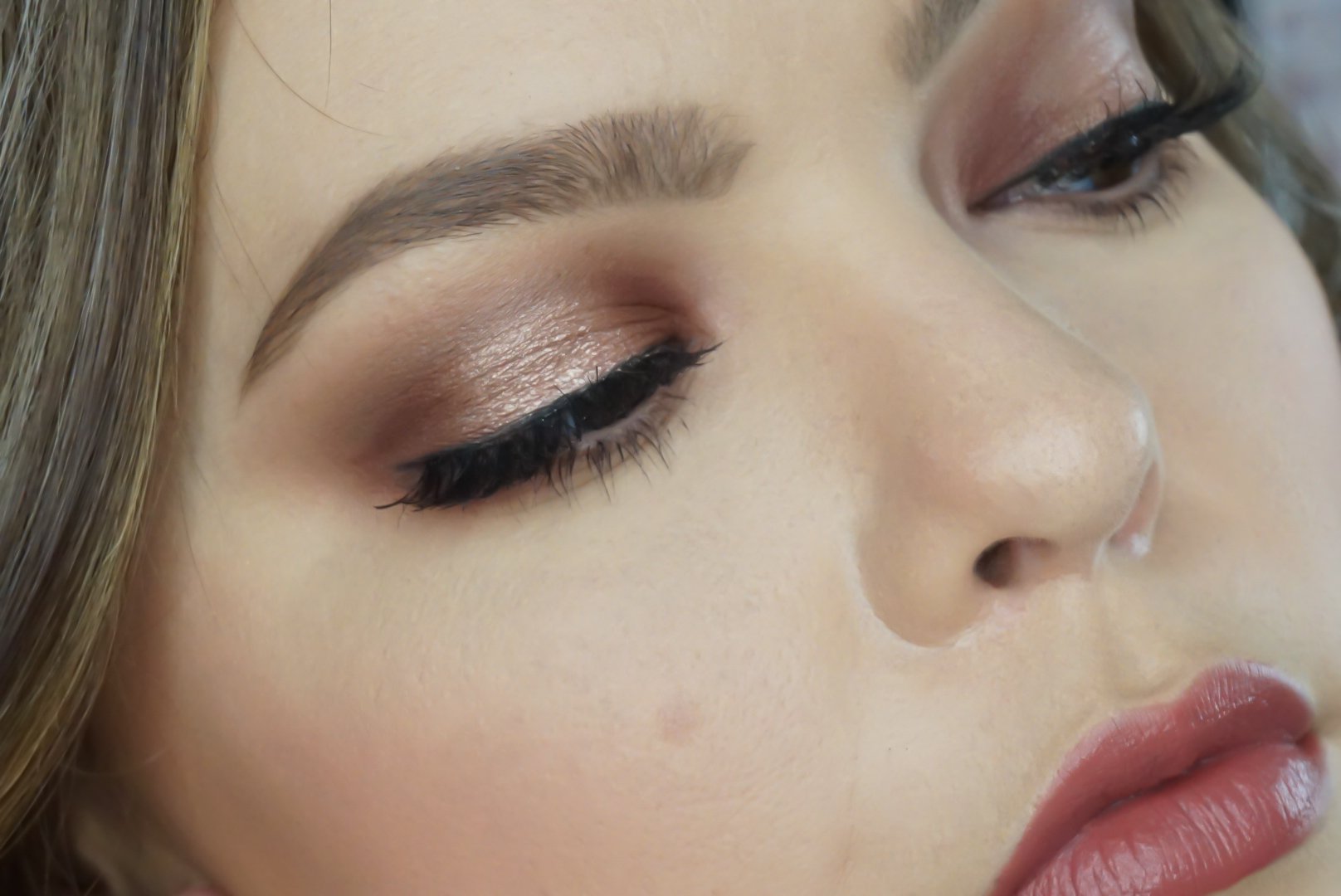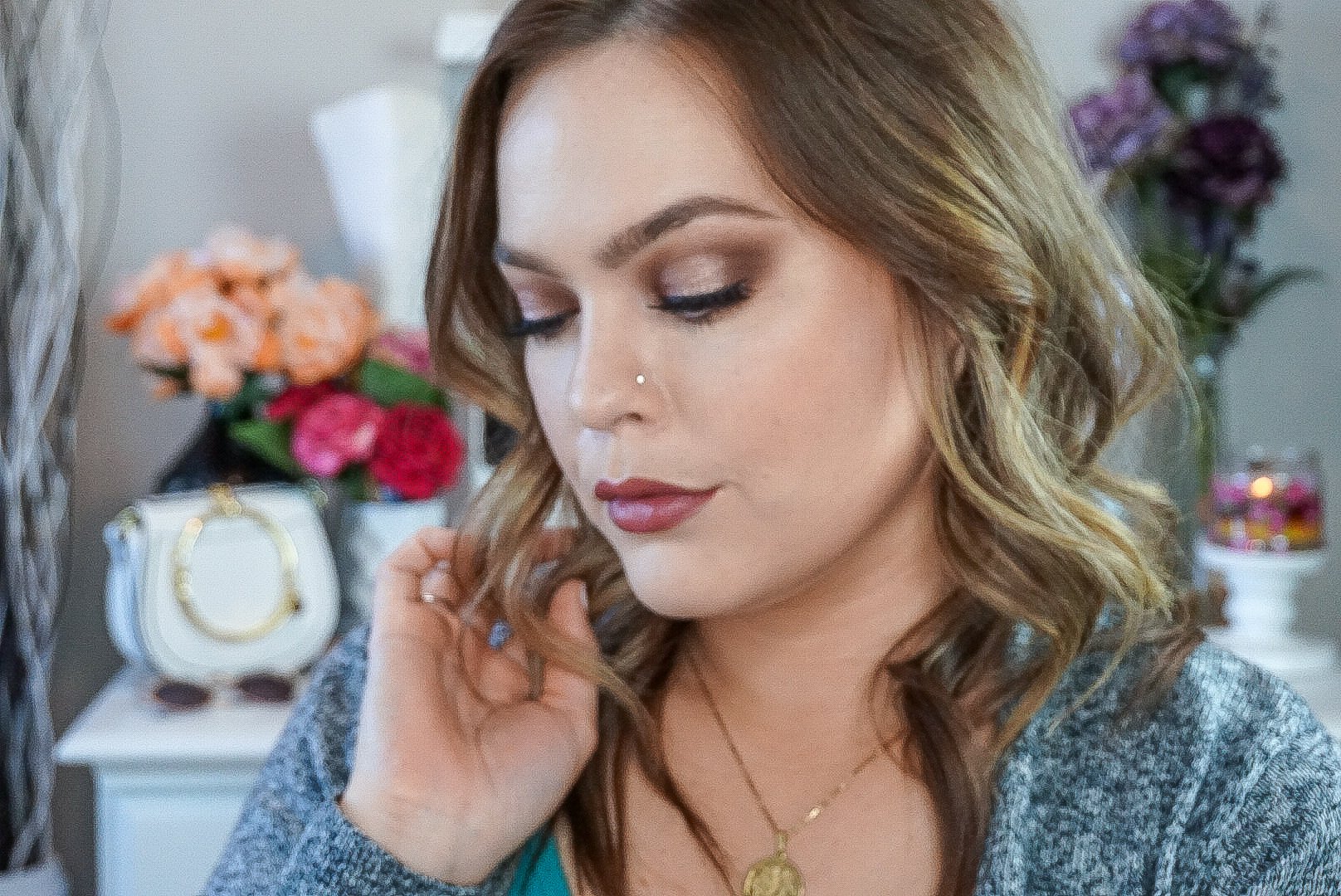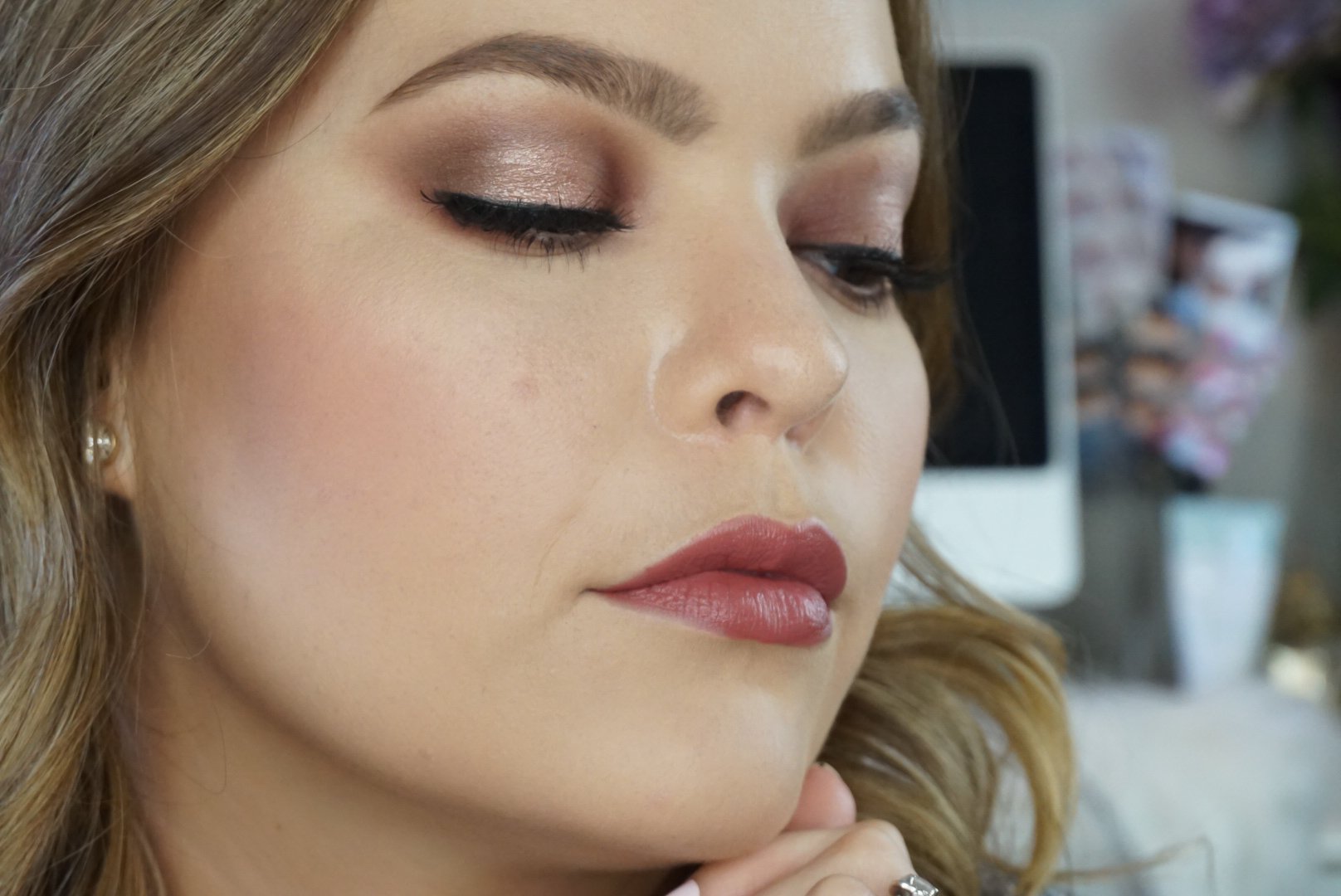 Are you subscribed to my YouTube channel yet?! Hit that notification bell so you never miss out on a video!
Products Used:
Eyes + Brows:
Eyeshadow: Morphe 25B palette, Sigma Warm Neutrals Palette
Concealer for Halo:Â Tarte Creaseless Concealer
Eyeliner: Sigma Wicked Gel Liner , Pixi by Petra Extra Eye Bright Liner for waterline
Mascara:Â Pixi Black Lacquer Lash Primer
Lashes: Ardell Wispies
Lash Serum I've been using: Grande Lash MD
Brows: Maybelline Eye Studio Brow Define + Fill

Face + Lips:
Primer:Â Urban Decay Urban Defense SPF Primer
Foundation: Bobbi Brown Skin Longwear Weightless Foundation
Concealer:Â Tarte Creaseless Concealer
Setting Powder:Â Laura Mercier Translucent Setting Powder
Bronzer:Â Estee Lauder Bronze Goddess Bronzer
Highlighter:Â Pixi Glossamer Duo Highlighter in Delicate Dew
Blush:Â Profusion Cosmetics Blush & Highlight Palette (Blush & Glow 2)
Setting Spray:Â Urban Decay Chill Makeup Setting Spray
Lips: Mac Whirl Lip Liner and Bite Beauty Matte Lip Creme in Glace

Brushes:
Morphe M433 Brush
Sigma E38 Diffused Crease Brush
Sigma E06 Liner Brush
Sigma Powder Sweep (on SALE)
BH Cosmetics V2 Brush
BH Cosmetics V3 Contour Brush (for Bronzer)
Real Techniques Blush Brush
Sigma F80 Kabuki Brush
Tarte Beauty Sponge
Laura Mercier Powder Puff

---
My Favorite Fall Lip Colors (SALE TODAY ONLY)
In addition to the beauty mix look today, I wanted to share some of my FAVORITE Fall lip colors! I have always been obsessed with my Dose of Colors Liquid Lipsticks and TODAY ONLY, they are on sale for 50% off at ULTA for the 21 Days of Beauty Sale! Take advantage while you can because they may sell out fast! It's the perfect time for me to stock up on my absolute favorites – Stone and Truffle. Those lipsticks, along with the other ones below are my go-tos for Fall! They last all day and don't move. They also don't crumble or flake off. They wear off naturally!

---
That's all for today's post!!
Don't forget to check out Jasmine, Ashleigh and Lily's makeup looks!



Jasmine's Halo Eye Look | Ashleigh's Halo Eye Look | Lily's Halo Eye Look
Thanks for reading/watching!! Talk to you next time beauties!
---