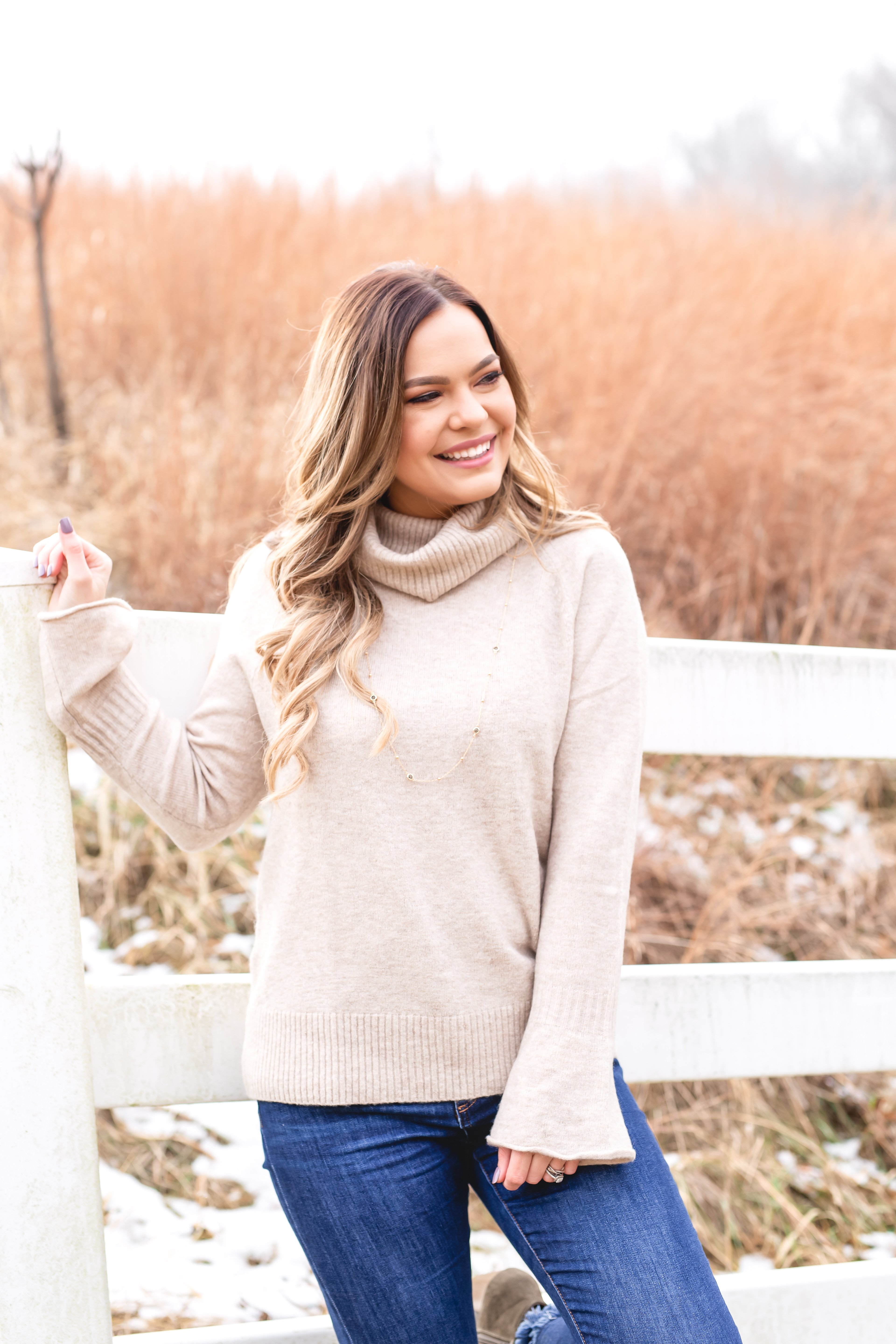 Happy NEW YEAR!! I hope you all had a fantastic New Year's Eve! I cannot believe that 2019 is already here!! I've been thinking about my 2019 goals for a few weeks now and have been creating ALL of the lists and listening to productivity podcasts to prepare for the new year (and to write this post)! So, here we go!
I first looked at last year's goals! My goals from my 2018 Goals blog post are very similar to this year's so I wanted to assess those before writing this year's list!
Last Year's (2018) Goals + Progress:
Get Organized – I got organized in some aspects of my life, but in others, I could use some work! We decluttered sooo much this past year, but I know we have more to do in 2019!
Unsubscribe from Unnecessary Emails – I definitely did this last year! I used unroll.me to combine all of my retail/sale emails into one and then I can also easily unsubscribe from unnecessary emails!!
Get My Finances in order + SAVE Money – Well, I wouldn't say we saved money, but this past year, we paid off SO MUCH of our debt, including 4 debts paid off in the last month, one of them being my CAR! WAHOO! It's such a great feeling, but I know we still have a ways to go, so we gotta stick to it!!
Work on Being More Punctual – I will say that I struggled with this a lot! I tend to overbook myself and have too much going on to focus on being punctual. This is one thing I need to work on in 2019!
Go to Sleep Early + Get Up Early – For a while, I stuck to this, but got off track quite a bit! Another thing to work on in the new year. This goes along with the previous goal, as well as the goal after this one. Getting enough sleep in general will help me achieve those other goals!
Try to Avoid My Phone While In Bed – this DEFINITELY did not happen in 2018! The first thing I did in the morning and the last thing I did before bed was catch up on IG comments, YouTube video comments, or I was editing YouTube videos! I seem to get my most work done at those times, so in 2019 I need to figure out a better way to manage my time.
Grow My Following – I definitely grew my following on all platforms in 2018, and I hope to continue to do so in 2019, but I also want to try to target my following!
Get Healthy – I have to say that it took me most of the year to work on this, but in the last few months I managed to lose 15lbs on the Keto Diet (without working out) and I will continue on the diet through the new year! More on the diet in an upcoming post!! 🙂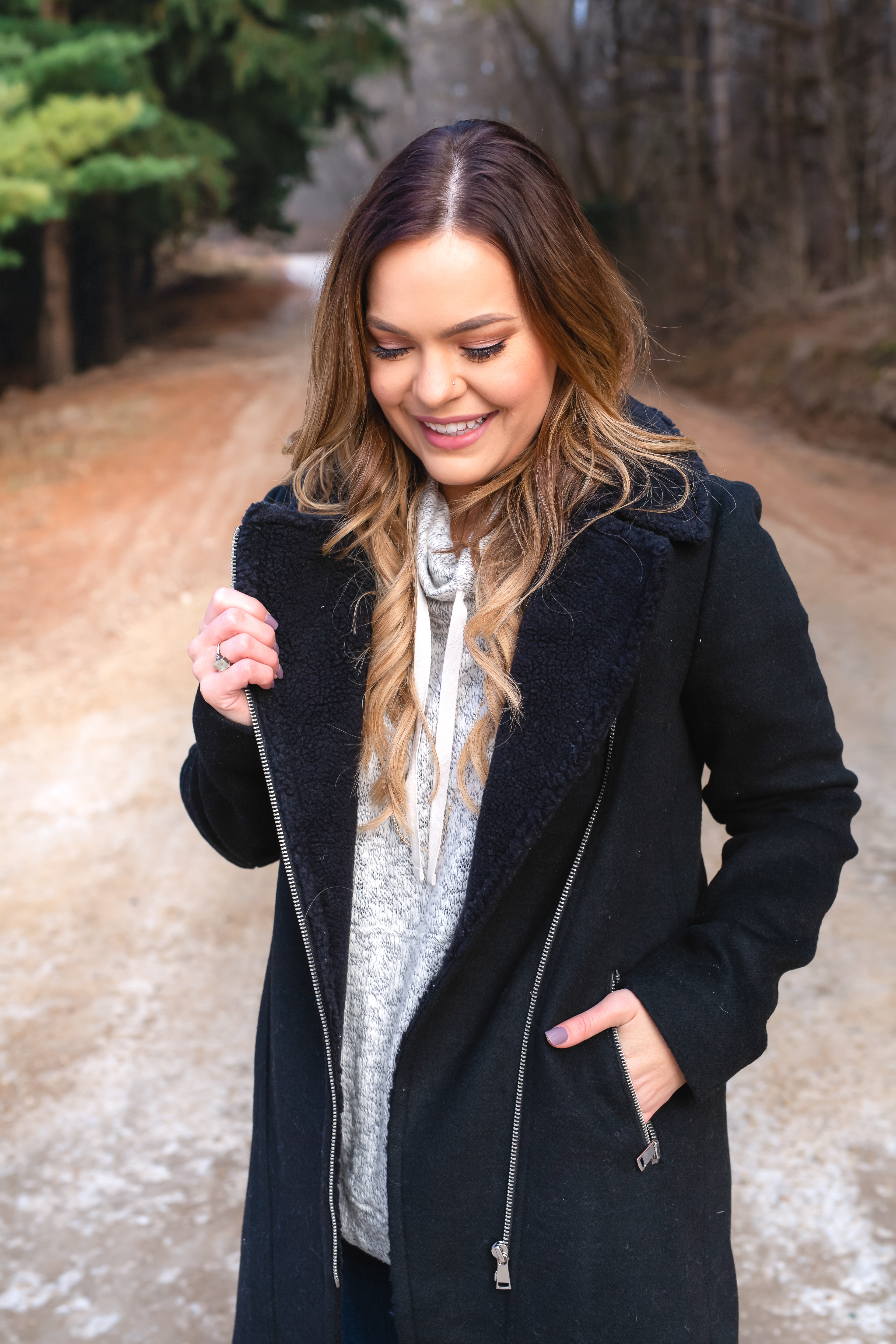 Okay, so on to the 2019 Goals. I realized that my 2018 goals were very vague, so I wanted to be a bit more specific with this year's goals. I broke them down into personal and professional goals, although some of them overlap.
My 2019 Goals:
Personal Goals
Become more MINIMALISTIC – Get organized by decluttering, keeping only what I need, and tossing or giving away what I do not. I want to reorganize my beauty room/office to be more functional and more of a space that I can work in. I also want to go through all of my clothes and sell or donate what I do not need. If you've read the konmari method, it is super helpful with decluttering. It teaches you only to keep things that bring you joy.
Be More Frugal – I think we are pretty frugal already, however we have some big trips coming up that we are saving for, along with old debts that are needing to be paid off. We also have a lot of house projects planned for the new year! Going along with my first goal, I want to think about my purchases before jumping on them!
Spend Less Time on my phone + be PRESENT (this is also a professional goal) – This mainly means avoiding Facebook – I notice that this becomes a big time sucker, so I want to focus on what is important while on my phone. It is important for me to respond to my followers and engage with others on social media, so I need to avoid getting stuck scrolling endlessly and FOCUS.
Date night once a month – my husband and I had a goal toward the end of 2018 to do date night once a month and we failed at that! We want to do at least one date night a month outside of our home so we can spend more time together!
Be more active -Â I've had a gym membership for a while now and have not been taking advantage of it. Even if I'm walking the dogs or doing an at-home workout, I want to be more active in the new year!
Self-Care – I need to make time for ME. Self-care is so important too! I love getting facials and spending time with friends. I also love a great pedicure! I want to focus on me-time throughout the new year!
Professional Goals
Be More Punctual (this is also a personal goal) – notice how in 2018 I said "work on becoming more punctual", well the "work on" part is basically me saying I'll MAYBE do it, so this year a goal is to BE MORE PUNCTUAL. I just read an article about how people who are always late are smarter and live longer…and as much as I want to just say that's how life is going to be, it's still a goal of mine that I need to work on.
Plan Ahead/Time Management/Batching – do not overbook myself. As I said before, I tend to overbook myself. This year I want to plan ahead with my social channels. I was trying to do 3 blog posts a week throughout the last year and I realized that this is just too much for me to do while having a full time job, another side job, YouTube and the blog, while still trying to love my husband and spend time with family and friends. This year I will be going down to 2 blog posts per week and focus more on quality over quantity. Some weeks may have more or less, but 2 is the goal.
Create partnerships with new brands and network with others in my area – this one speaks for itself! I have been working with our local LOFT over the past few months and got featured on the main LOFT Instagram, which was HUGE for me! I hope to partner with new brands and build long term partnerships over the next year! I also love networking with others, especially other bloggers in the area! I've found many new friends, whether online or in person over the past year and I hope to find more in the new year!
Reach 500 email subscribers + continue growing my following on all platforms.
Subscribe to my BLOG//Subscribe to my YouTube channel//Follow me on Instagram//
Follow me on Facebook//Follow me on Twitter
Thank you
I wanted to give a huge thank you to all of my readers who have been following along on this crazy journey! I know I say it all of the time, but I can't say thank you enough! Without all of you, my motivation for continuing to share what I love would not be there! Thank you all for your support, comments, shares, likes and so much more! If I could give each and every one of you a hug, I would!! I can't wait to see what the new year has in store!
What are some of your goals for 2019?
As always, thanks for reading & Happy New Year!