Happy Friday!! This week has been a little crazy and kinda flew by for me! We had lots of snow this week and I got to work from home for 2 days this week! I got SOO much done too! (For work and not for the blog, unfortunately, but still felt so good!) Today I wanted to talk about a recent trend that I know will be sticking around for a while: POLKA DOTS!
Polka dots were shown a lot on the runways last fall to showcase the spring 2019 fashion. LOFT's latest pattern trend has also been polka dots, so I wanted to share this fun outfit with you guys that incorporates the pattern. I know, more on LOFT, but I just love this store!!
LOFT is currently running a special of 40% to 50% off all items, with 50% off tops and sweaters! Use the code: YESPLEASE
Layering & Mixing Patterns with Polka Dots
LOFT has this adorable polka dot jean jacket – a fitted denim jacket that has black polka dots. They also have these adorable black faded jeans with darker black polka dots! Aren't they the cutest? I LOVE mixing patterns too! I went with polka dots and stripes for this one and I thought they complimented each other very nicely! In addition to the stripes and polka dots, I also layered the most adorable marled grey cardigan.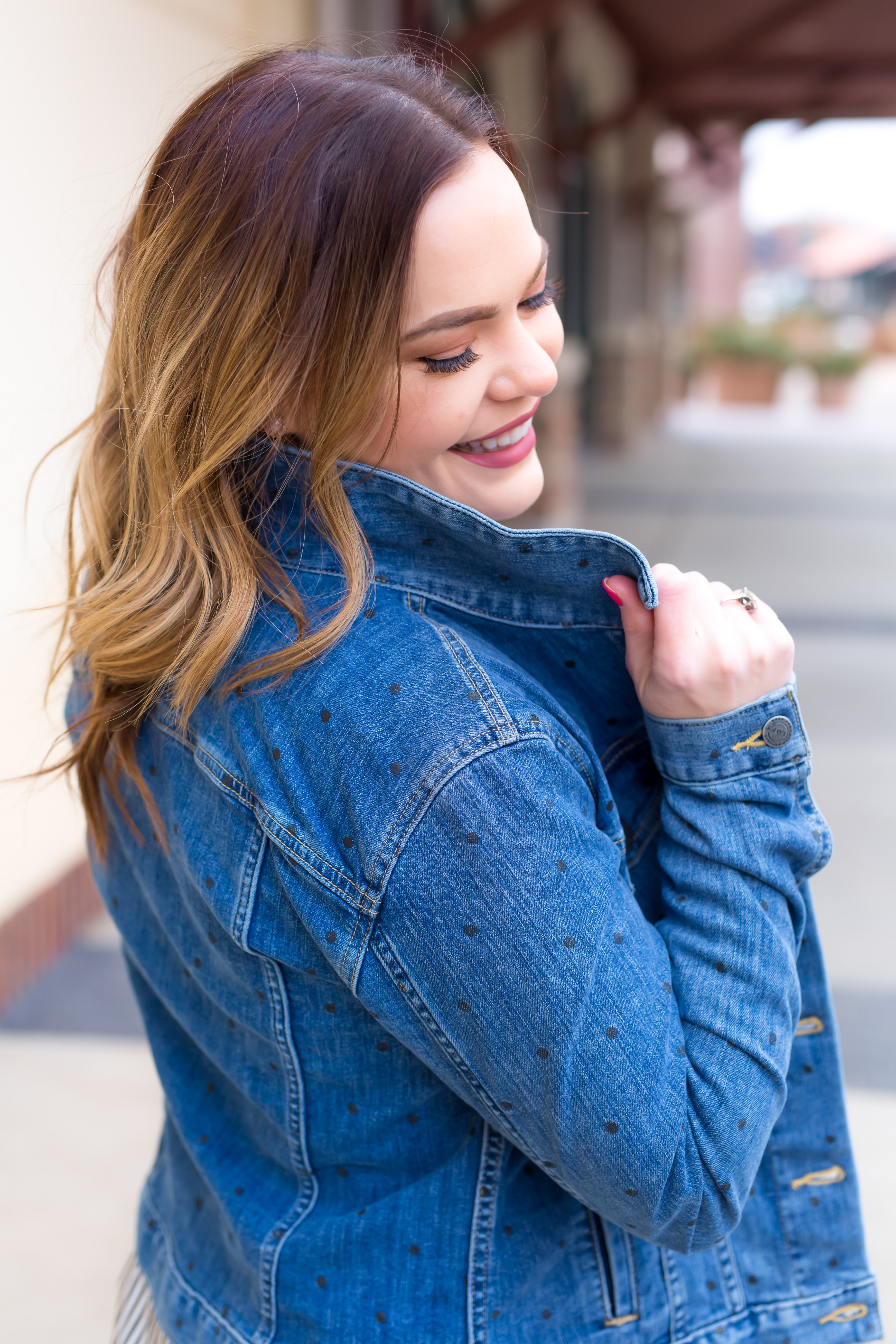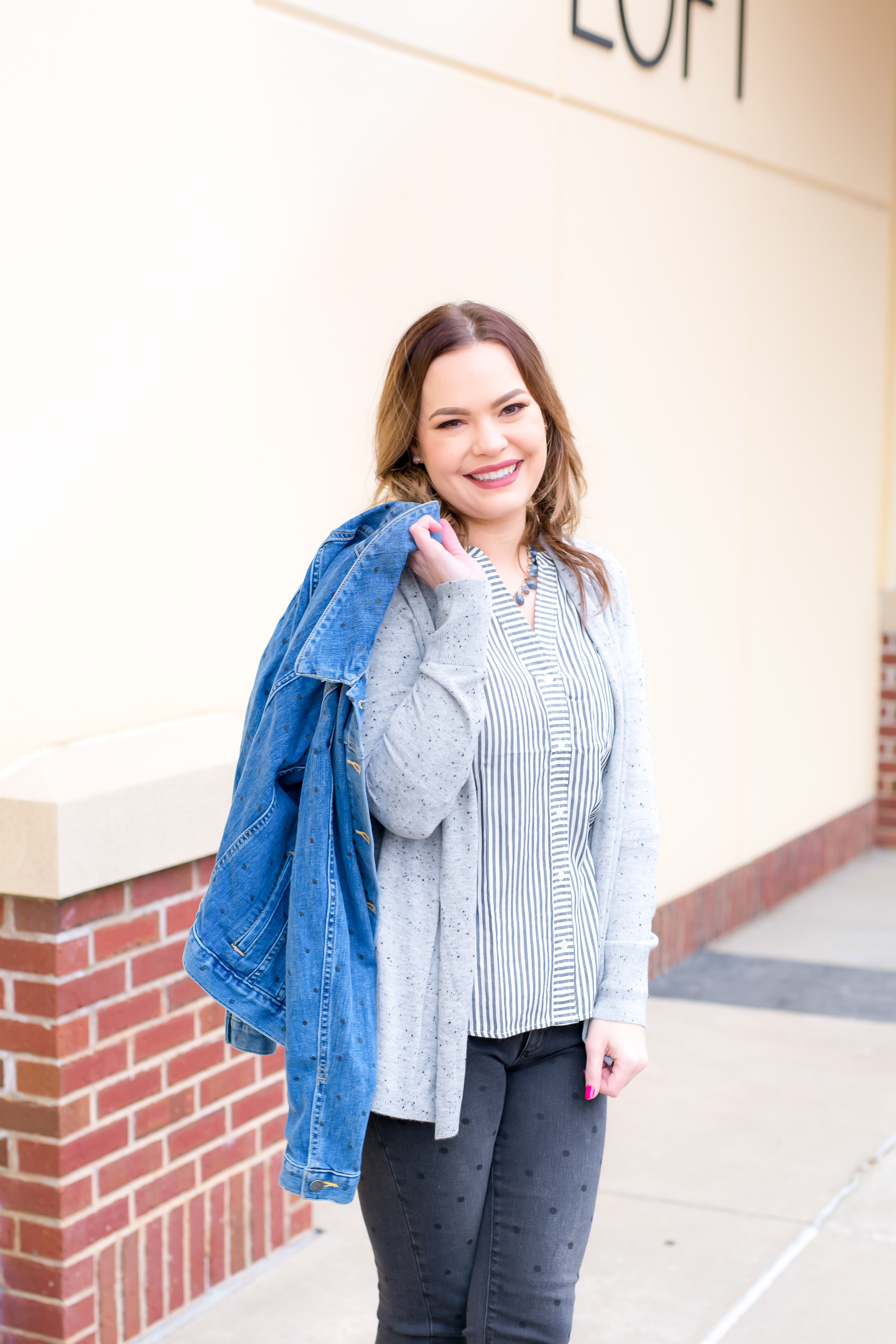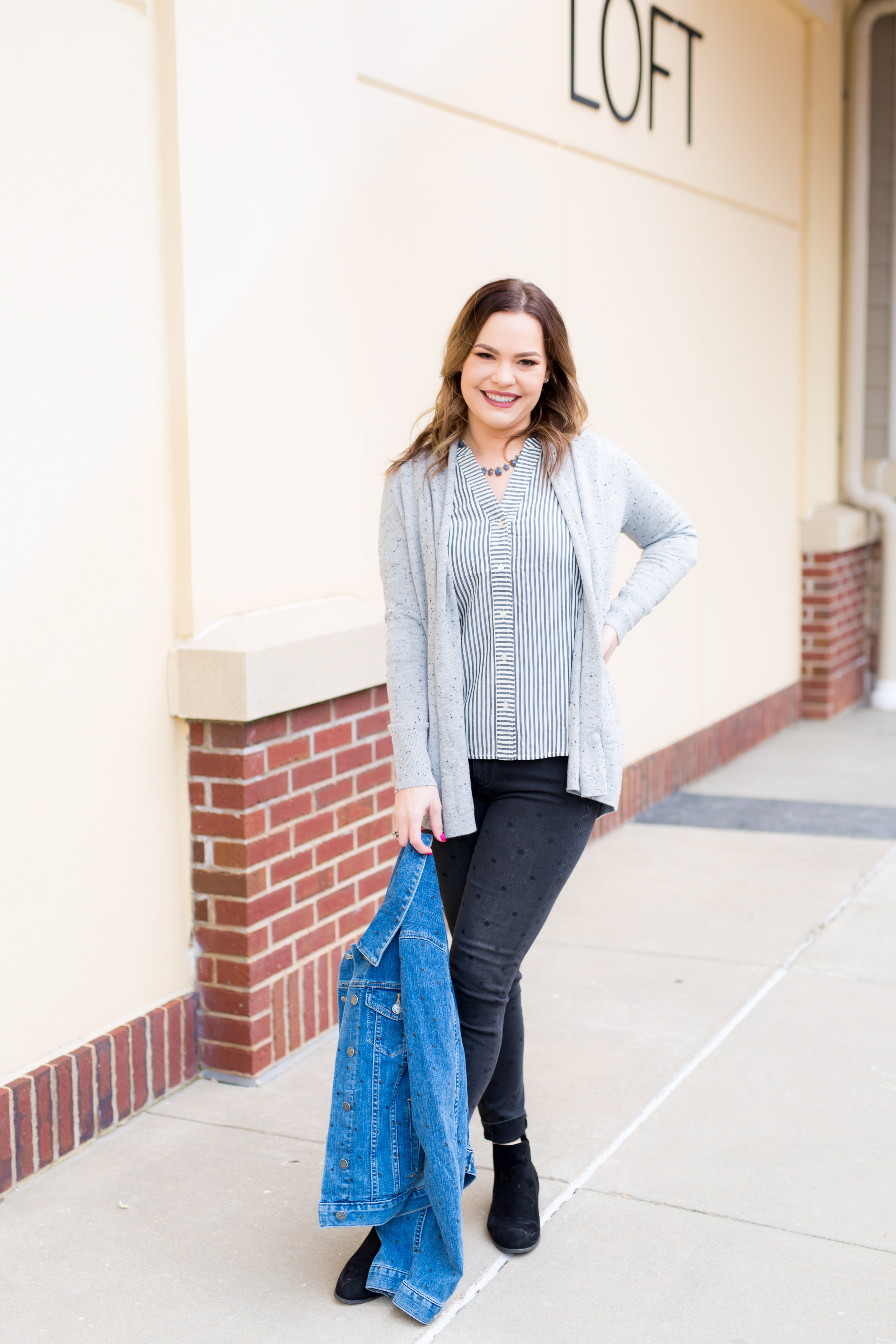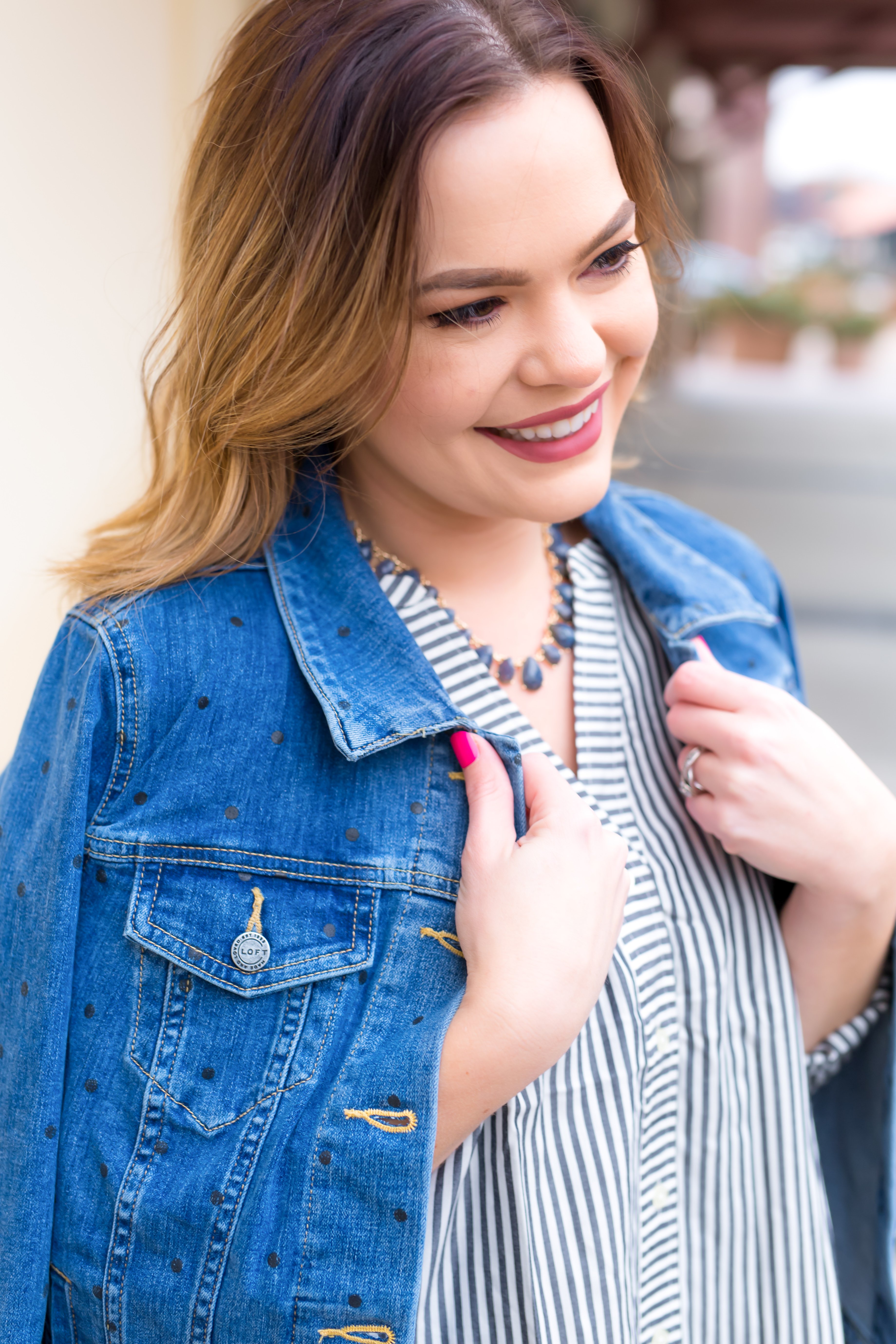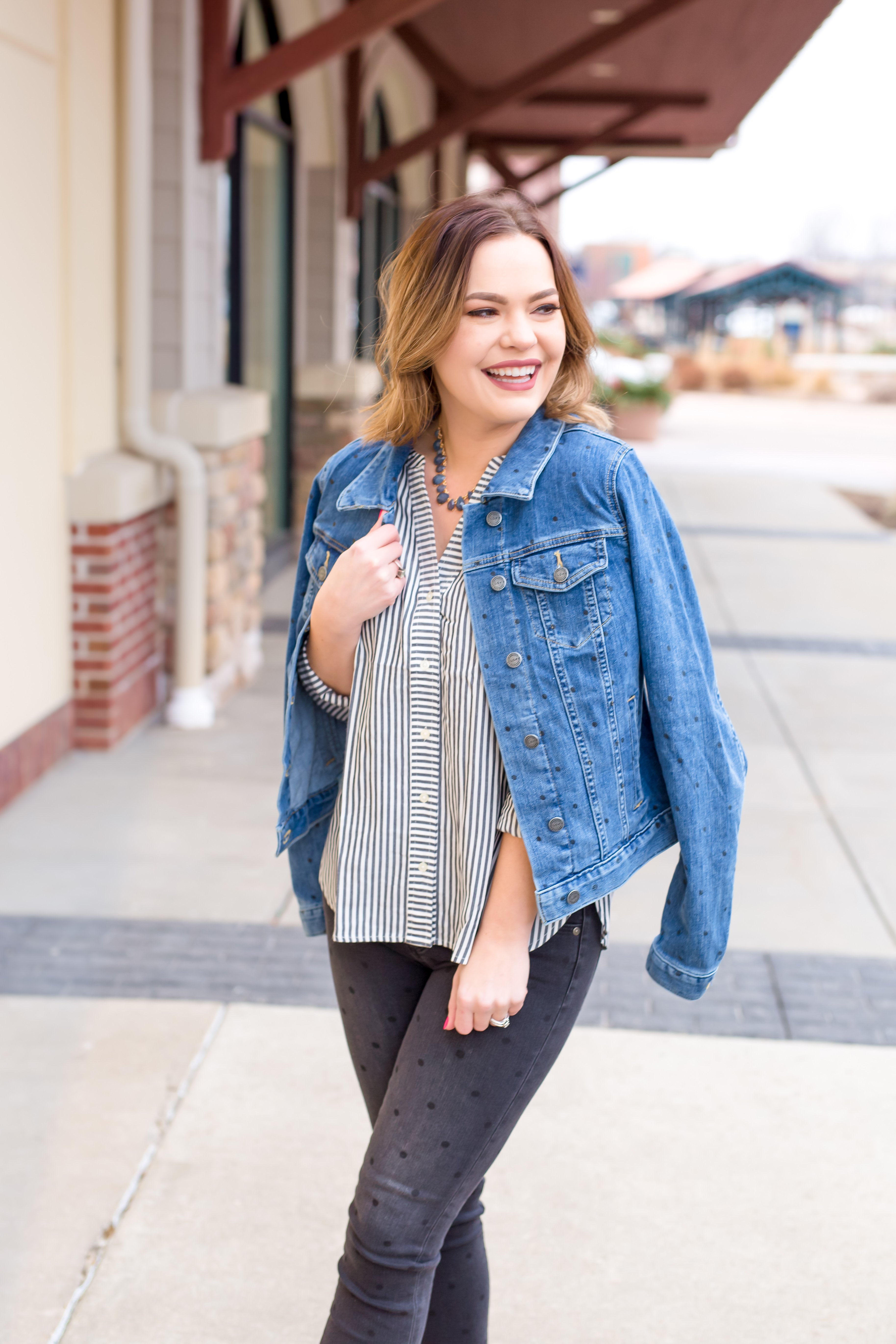 Polka Dot Jacket | Marled Knit Cardigan | Striped Blouse | Necklace | Black Polka Dot Pants

Below are a few other options for polka dots from LOFT, as well as some other polka dot finds:


This was a quick one for today's post, but can't wait to share some more Valentine's Day posts next week! Be sure you're subscribed so you don't miss out! Thanks for reading!!