Hi everyone! Happy Friday. We've almost made it through the week! I'm back with another Amazon Haul for you all! I have had some of these pieces for a while now and have been wanting to share them with you. If you missed my last Amazon haul, I shared a Fall and Winter Haul. For today's post, I'm sharing winter and spring items. Living in Wisconsin, I'm not quite ready to be wearing all of the spring pieces, even though I'd like to be.
If you didn't know, I have an Amazon page that shows all of my favorite Amazon purchases and favorites, so you can check that out at any time using this link, or there is also a tab under my "SHOP" tab on the blog!
Don't forget about AMAZON PRIME too – you can sign up for FREE for 30 days and try it out! If you don't like it, you can cancel! Prime gives you 1-2 day shipping (same day shipping in some areas) as long as it's a Prime item, which most of these are!! 
The Huge Amazon Fashion Haul
There are a ton of items in this haul, and most of them are in the photos below, but there are a few extra in the video, so be sure to watch the video for extra details and additional items.


ZAFUL Ripped Sweater – sold out in that color, but tons of other colors. I wasn't a huge fan of the crop of this sweater at first. I thought it would be longer, but I really like it with high waisted jeans! Wearing it here with my favorite mules that I shared on my last blog post. Also wearing it with my Acrylic Colorful Bag, also from Amazon.


Black Off The Shoulder Short-Sleeved Jumpsuit – wearing a medium here. I love the casual vibes this gives and it's comfy too! I liked it best with the pants sinched up a bit so they fit tight to the calf. Can we worn off the shoulder or regular.



Lace Up Ribbed Body Suit – This bodysuit is amazing! I love the fit of it. I sized up to a large, which I typically size up one in bodysuits and it fits so well. I love the lace up detail with the thick laces.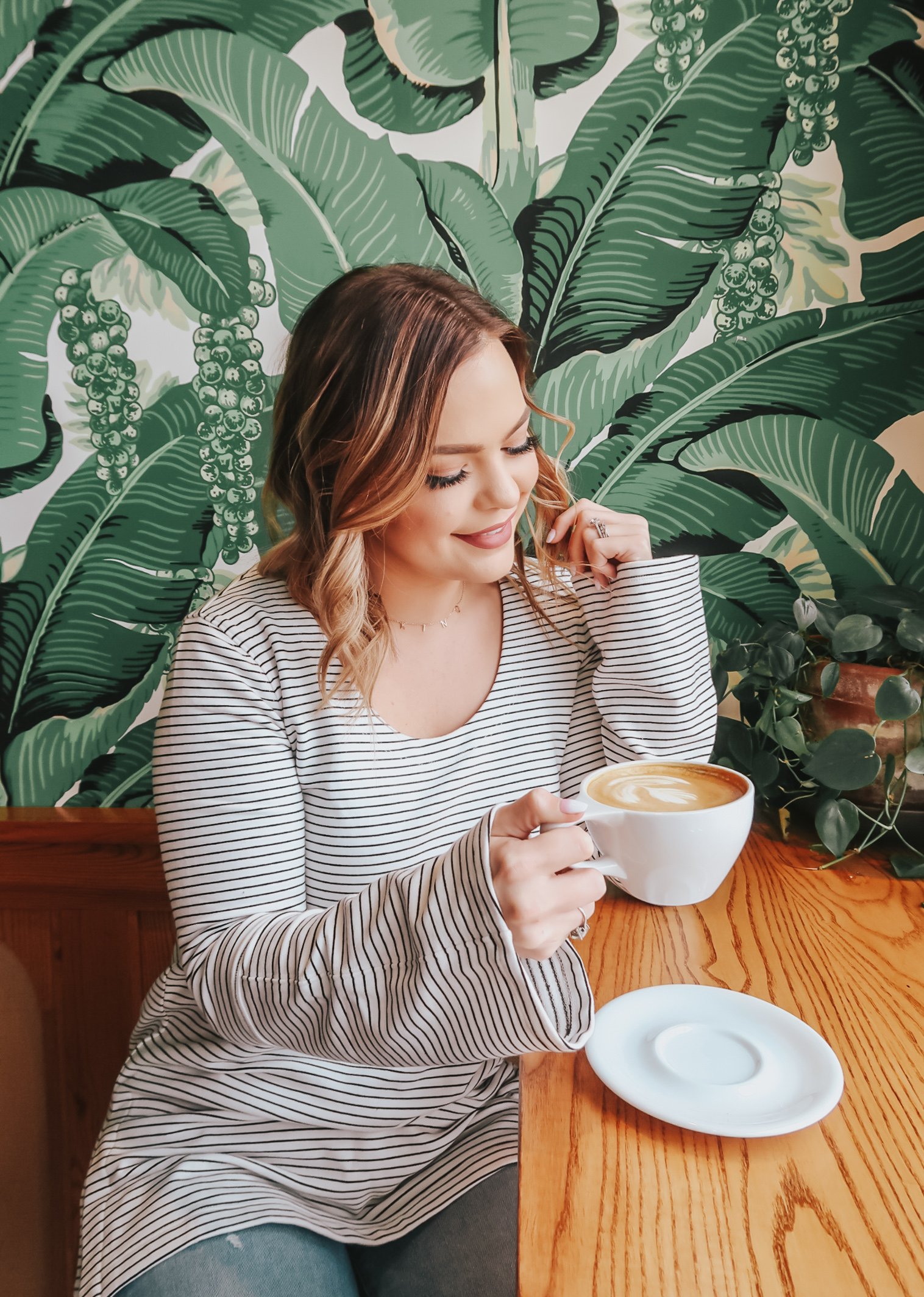 Bell Sleeve Striped Sweater Tunic– The material for this tunic is such great quality! /i would recommend sizing down 1-2 sizes. I sized down one size to a small and it still has a little bit of room. Comes in a ton of other colors too- solid and striped colors.


Polka Dot Ruffle Dress – Love this dress! Comes in so many colors too. I am wearing a medium here, but would recommend one size down if you are between sizes.


Blue Twist Knot Tunic and Light Grey Fleece Zip Up Vest – vest comes in a darker grey too. I sized up to a large, but shouldn't have. Order your true size. The blue twist knot top is a medium and you can size down if you'd like a tighter fit.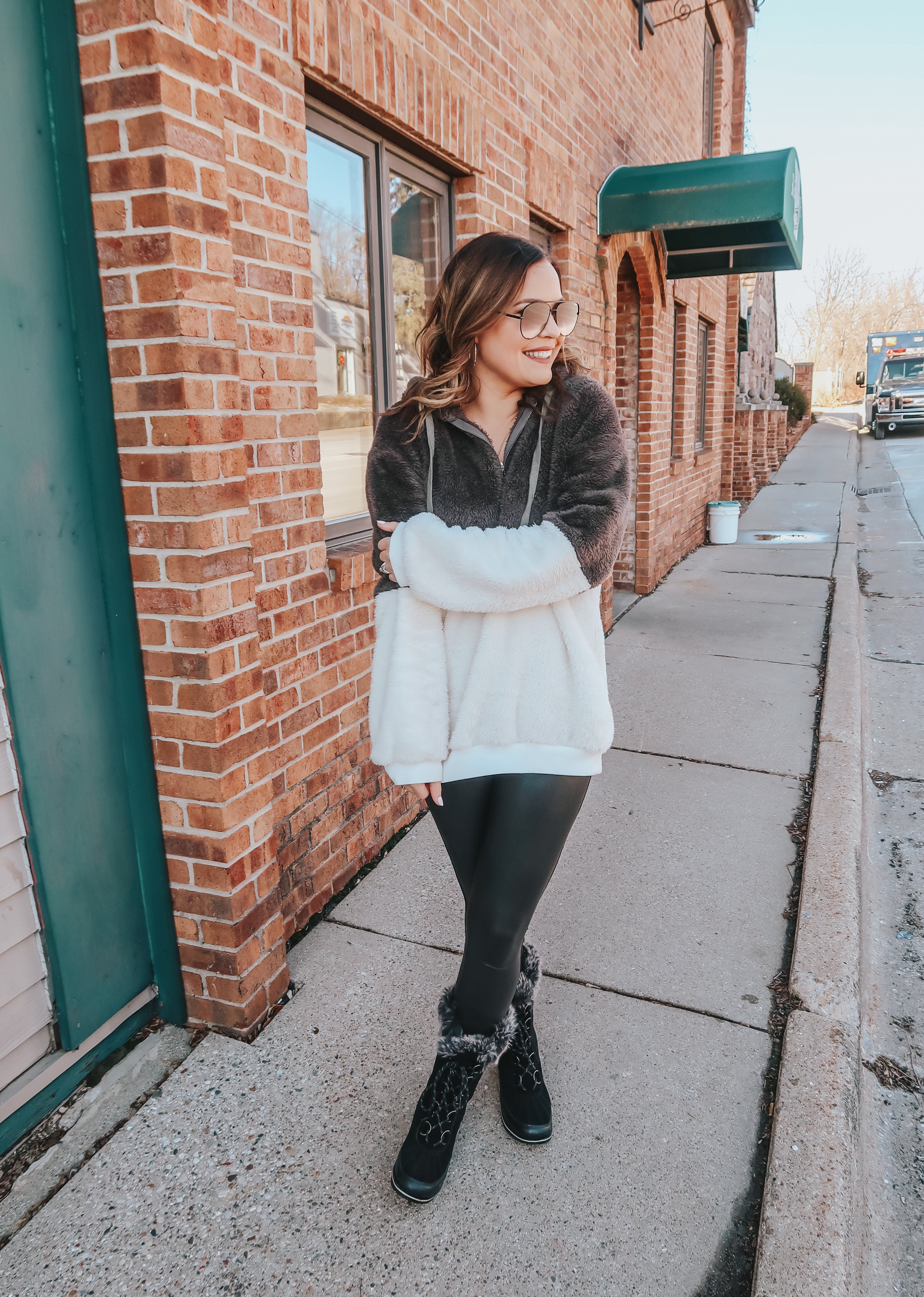 Colorblock Fleece Hooded Sweatshirt – comes in other colors. I sized up to a large, but it's already oversized so I wouldn't size up at all. I ordered the light gray color and it came in the dark grey, but I think they have since fixed the photo issue on the product page.

That's all for photos I had. Below is a list of the other items I shared in the video, but be sure to watch the video for the full details!
Fedora Hat
White V-Neck T-Shirt Body Suit
Grey Adidas Sneakers
Fuzzy Fleece Jacket
Turtle Neck Sweater Midi Dress
Grey Tassel Saddle Bag
Hermes Dupe Bracelet
Hope you enjoyed another Amazon Haul. Thanks for reading & watching & have a great weekend loves!

---