Happy Friday loves! I don't know about you all, but this week (this whole month even) has just been so crazy busy. I have a ton of content planned out to share, but need to find some time to put it together, so this weekend will be mostly dedicated to that! Last night I attended the opening of the Art in BLOOM exhibit at the Milwaukee Art Museum. My blogger friend Riva (What Riva Wore) hosted an event and lots of local bloggers attended! I wanted to share a super quick recap on the event since it's only around this weekend! It was actually my first time at the MAM. It is so beautiful and I wish I had more time to go through it all. Guess I'll have to make another trip soon!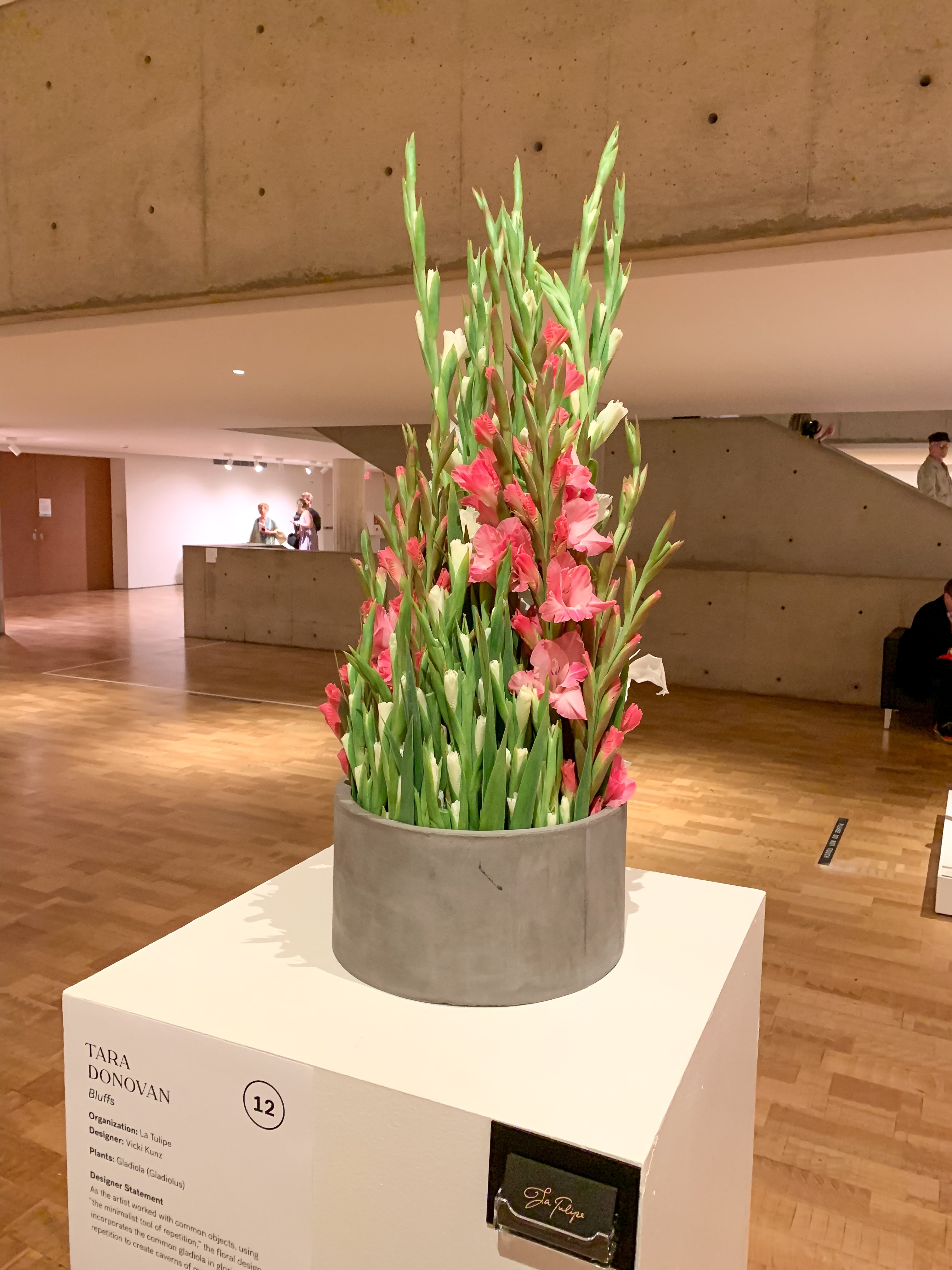 The Art in Bloom event is an annual event at the museum. They are art-inspired floral installations across all of the galleries in the space. As far as admission goes, adults are $24 or $19 in advance,  seniors/students are $22 or $17 in advance, and children 12 and under FREE. If you are a member of the museum, your admission is $5 and your children 17 and under are free. Times are below:
Friday, April 12, 2019
Saturday, April 13, 2019
Sunday, April 14, 2019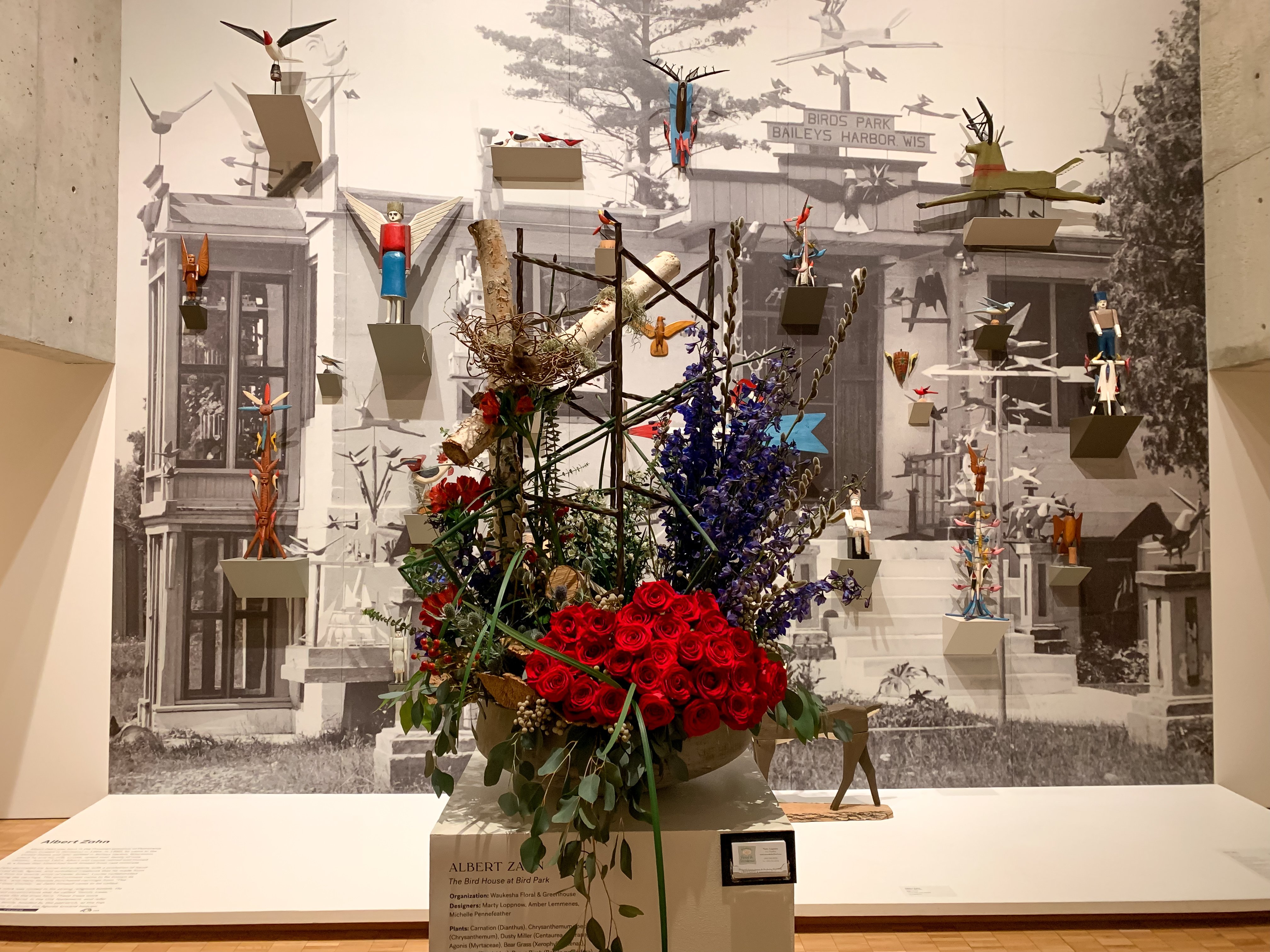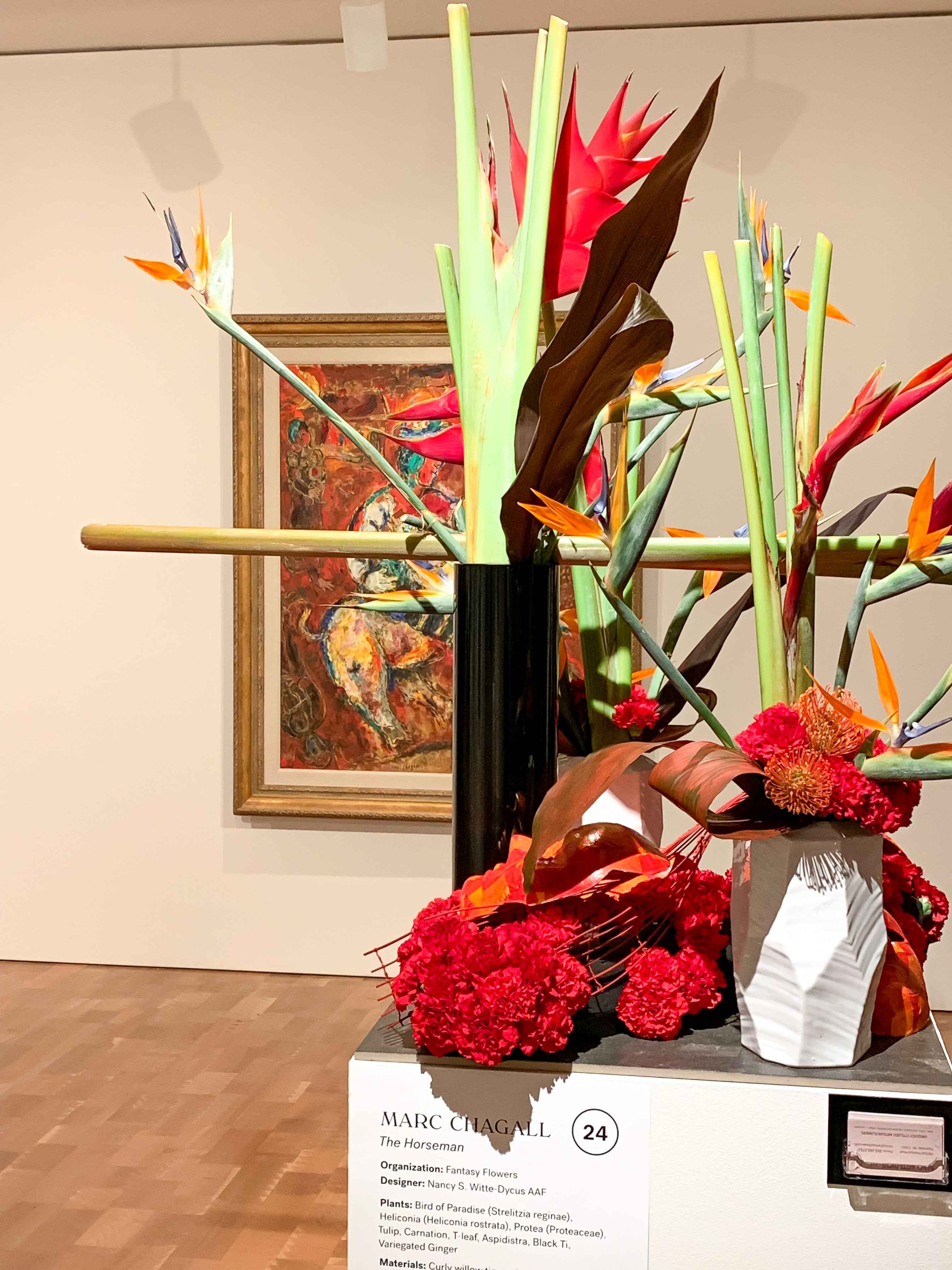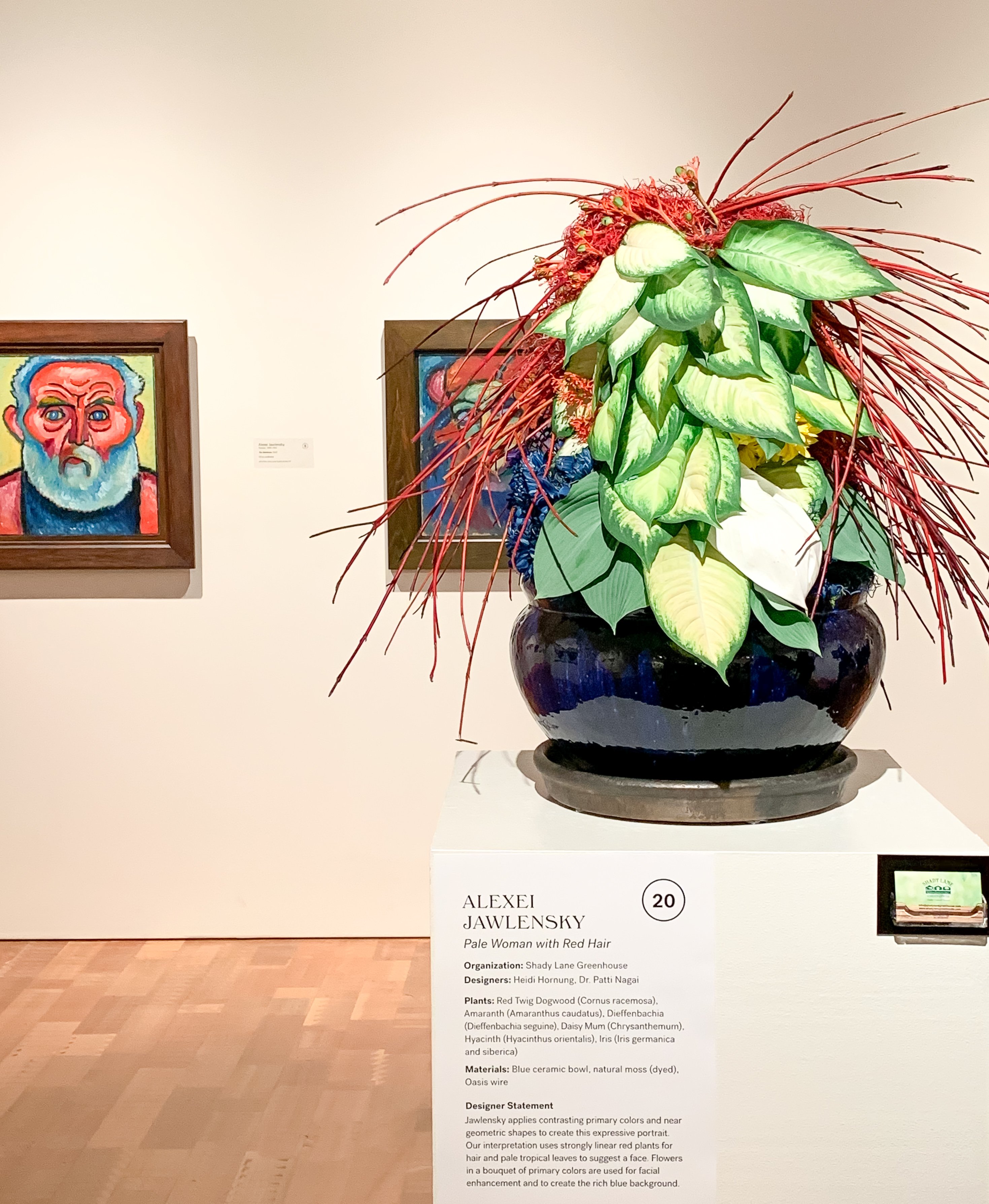 What I loved most about it was that the installations go along with the artwork behind them. We were shown the top 3 winners of all of the installations and they were all stunning. This one below was the #1 winner!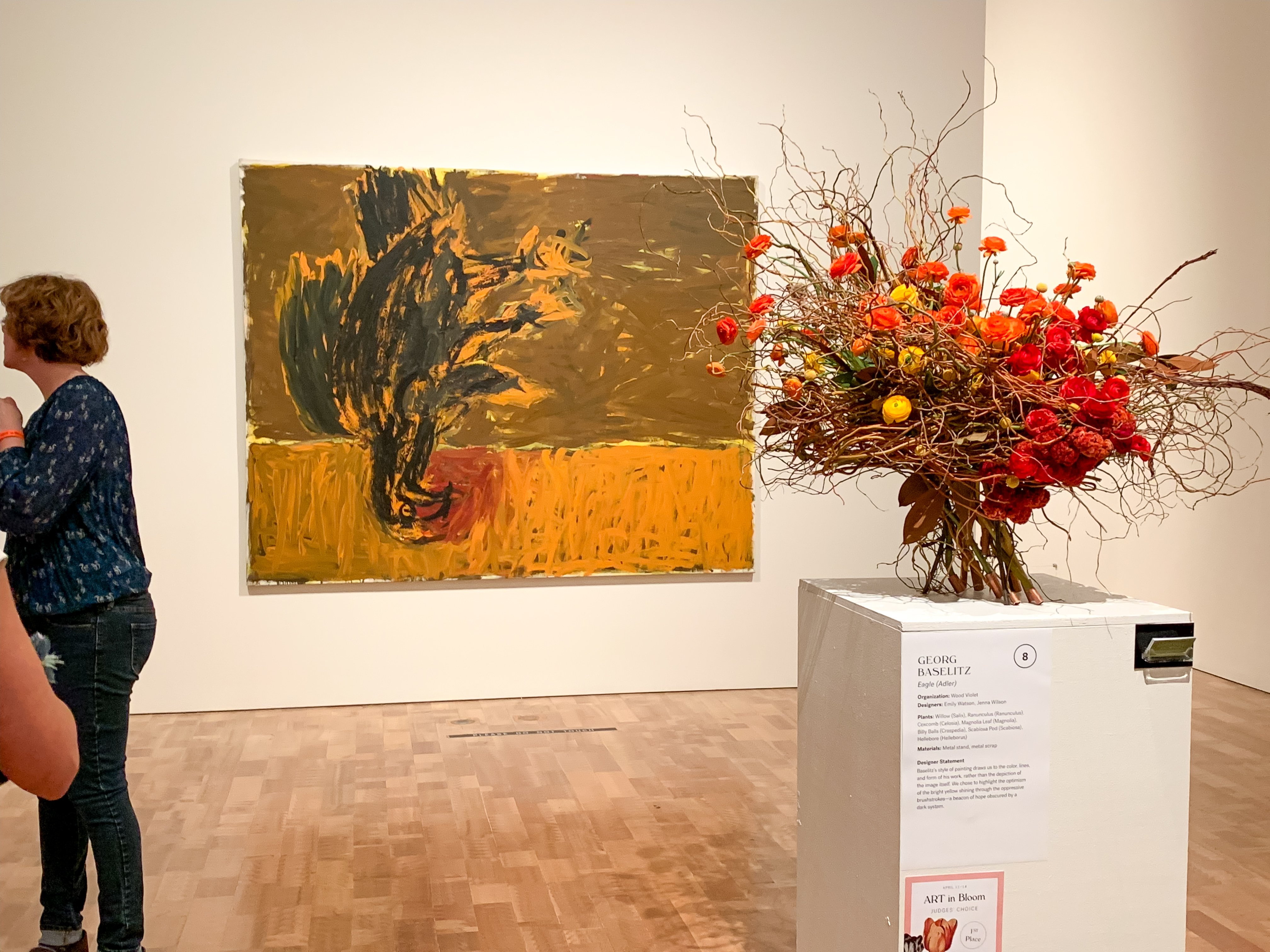 One of my absolute favorites was this one below, but it didn't make the top 3. I love the texture and that they used rocks and stones in the base! The artwork on the wall behind it is also stunning!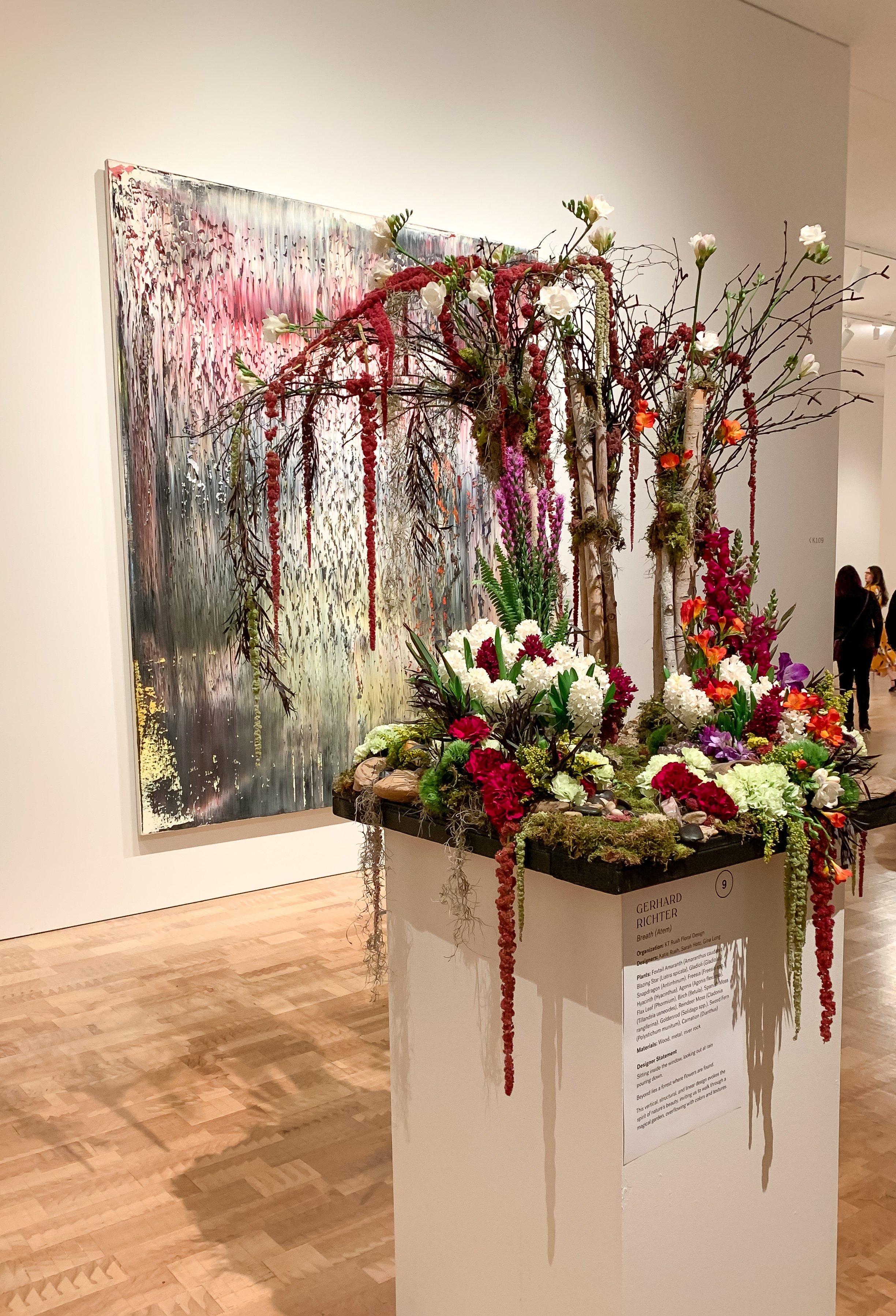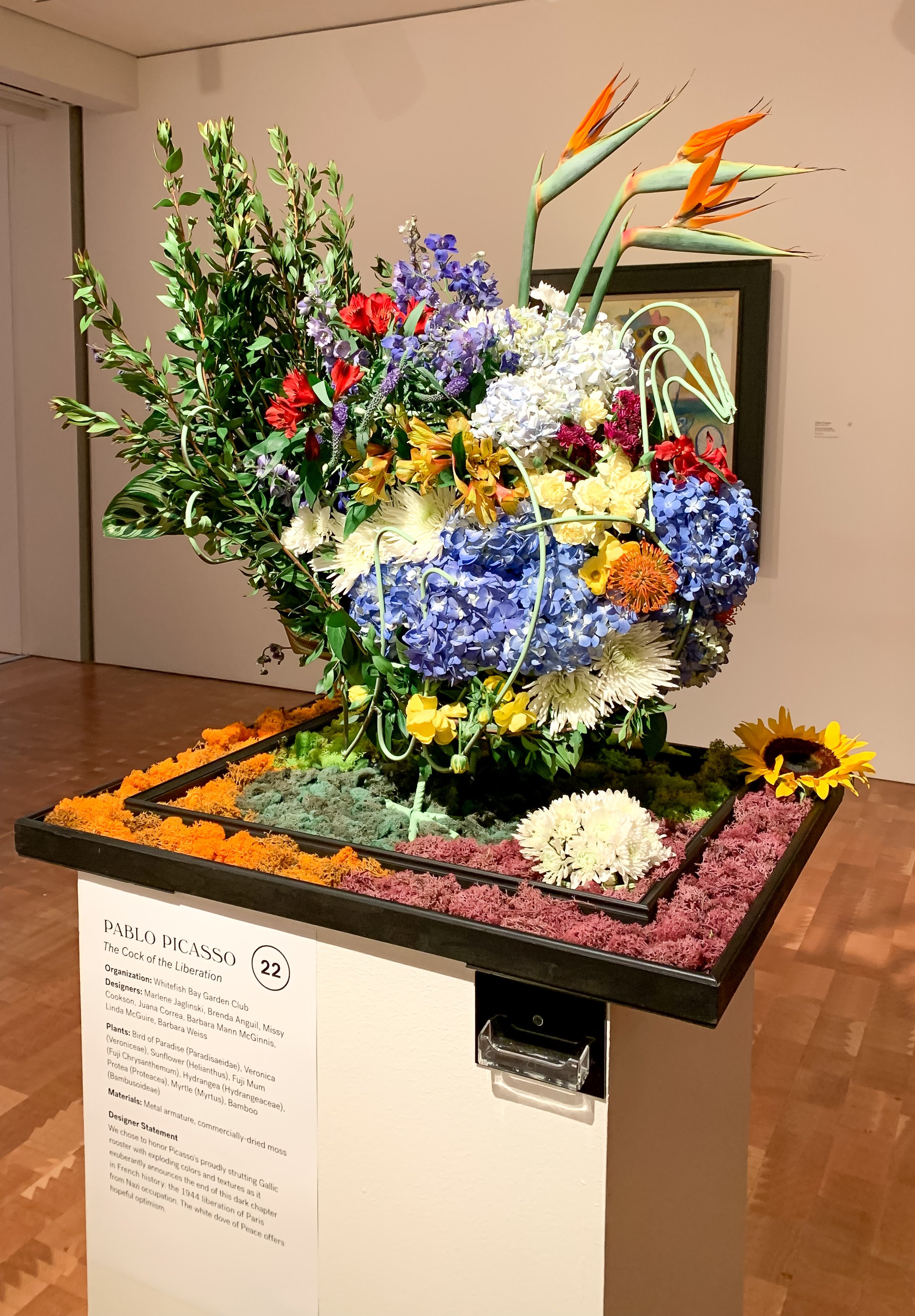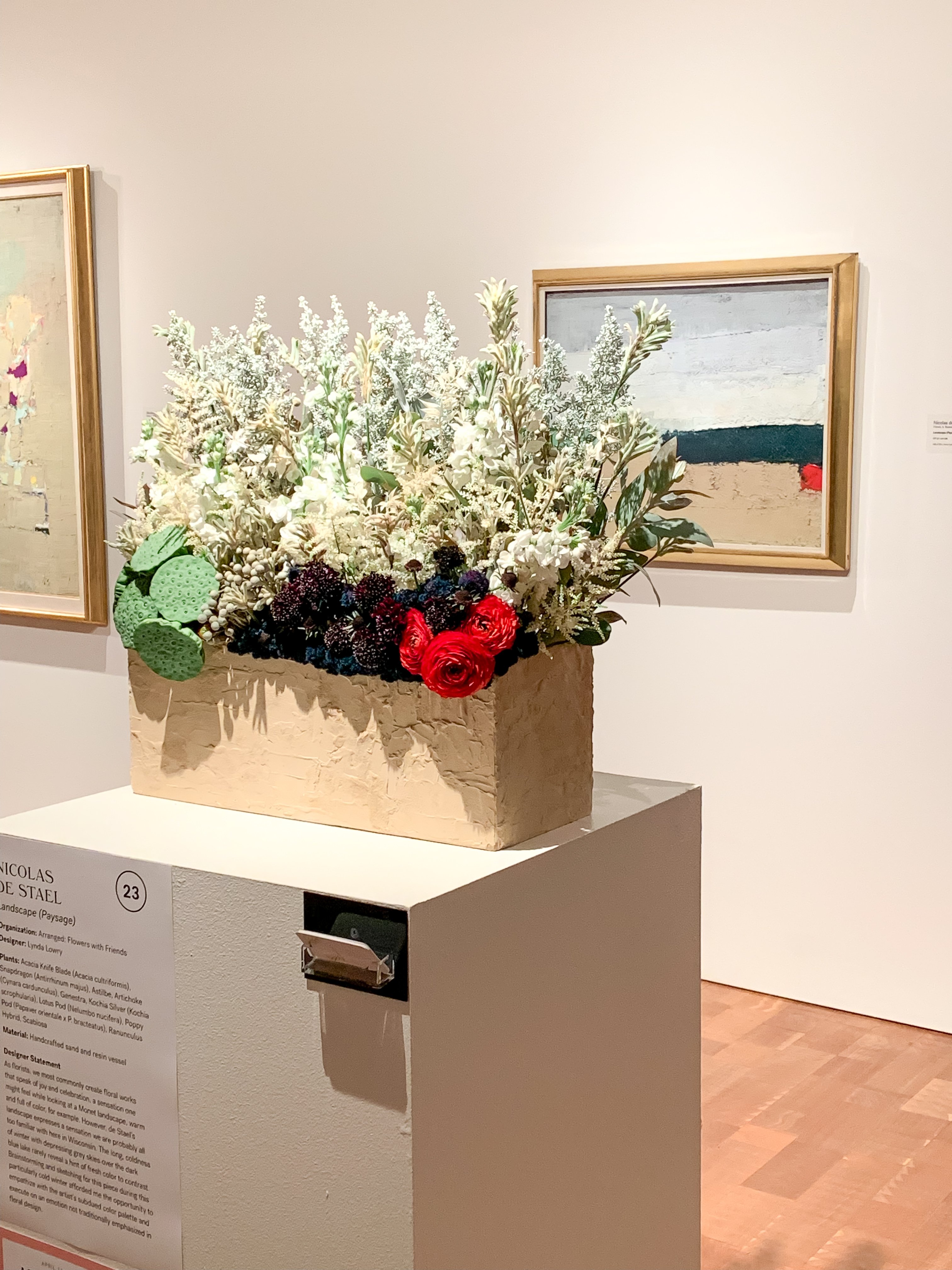 If you helped me pick out my outfit on my IG stories, it ended up being about 50/50 between both jumpsuits, but ultimately the striped jumpsuit won and I loved it! I found it super last minute at Kohl's of all places! The fun lilac earrings and bag were also from Kohl's. I was surprised at what I found there because it's been so long since I've shopped there! I'm going to have to take a better look next time when I have more time!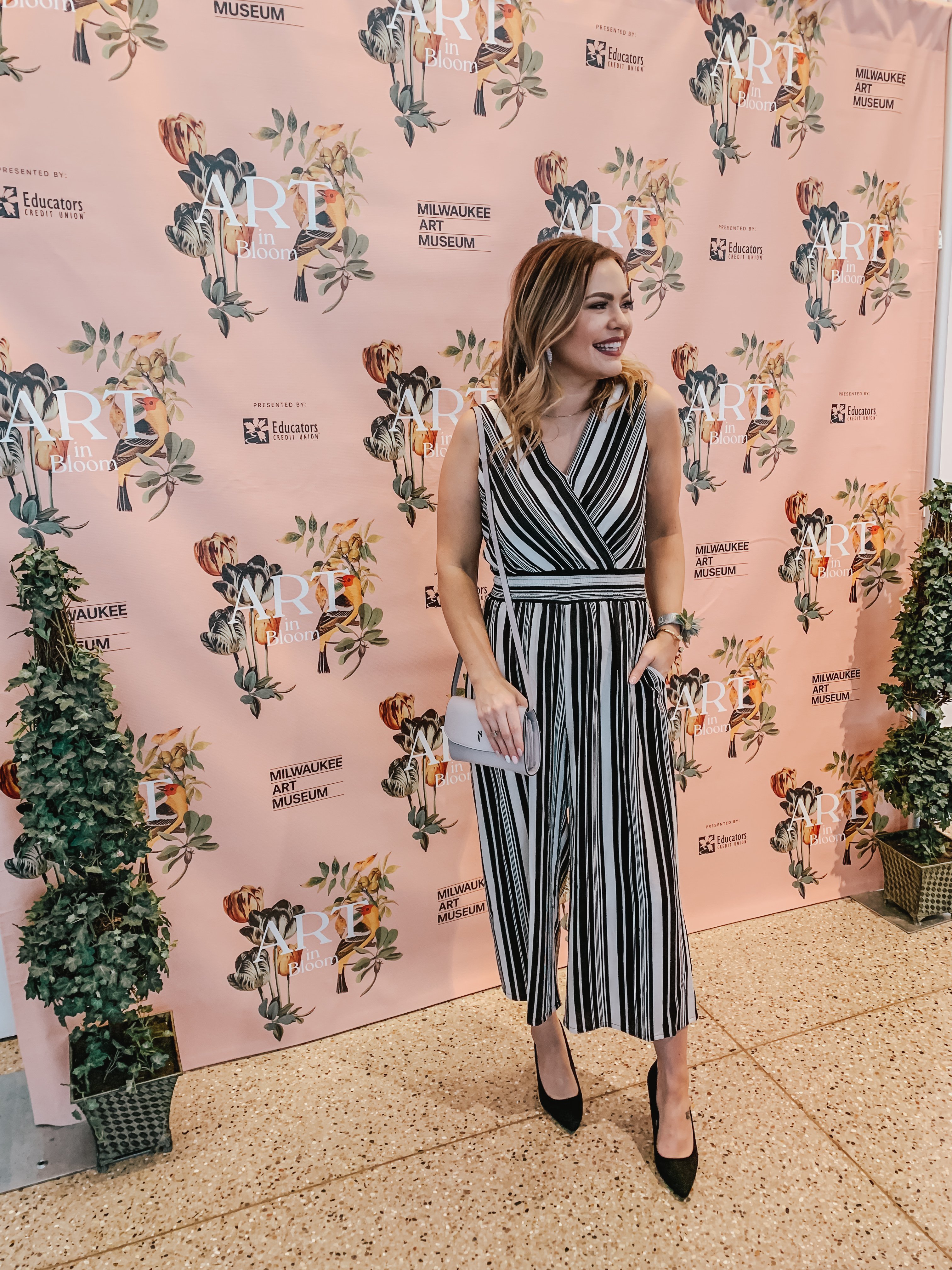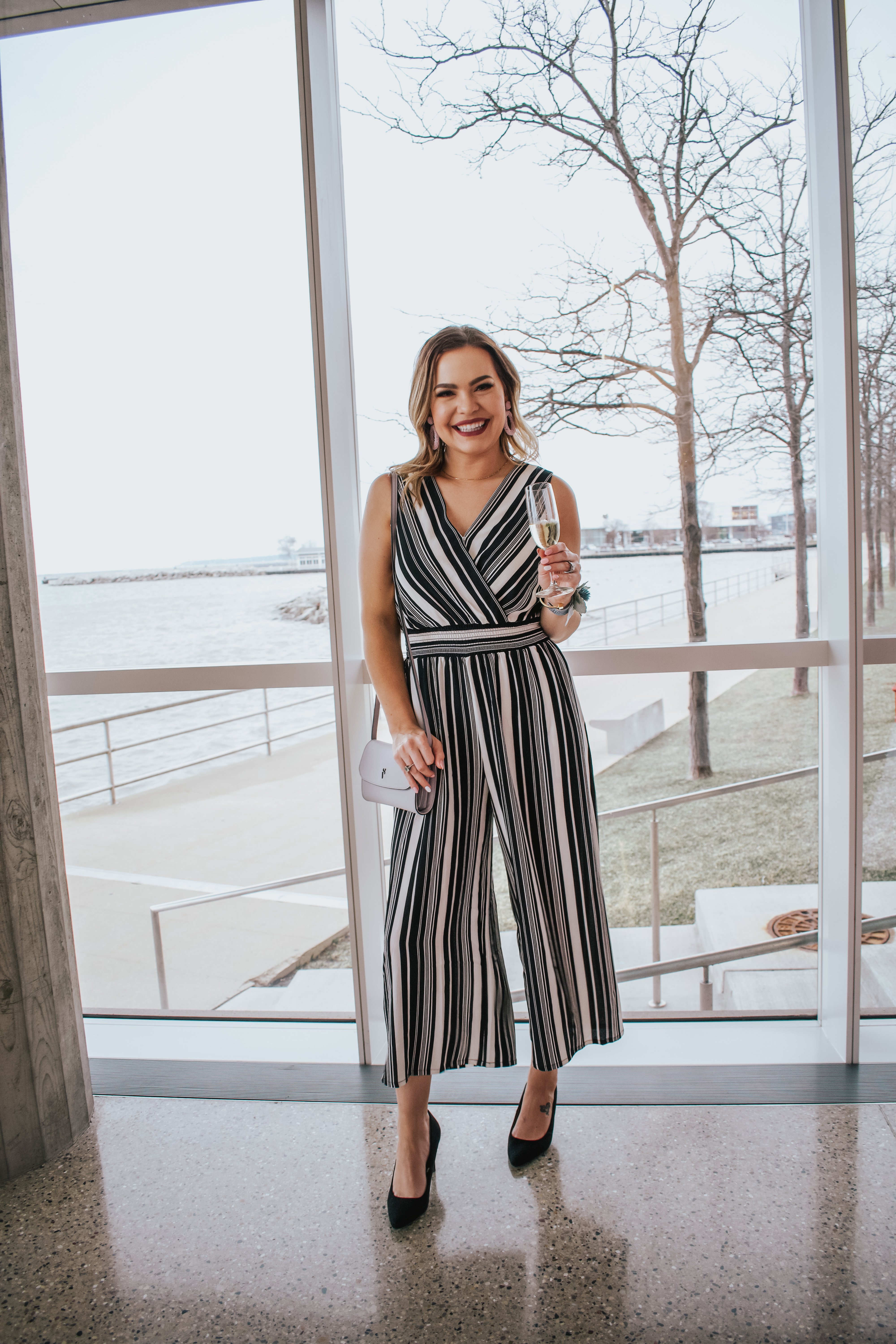 Striped Crop Jumpsuit | Drop Earrings | Lilac Simply by Vera Bag | Gold Cuff |
Blake Chain (get 15% off with code KELSIE) | Black Heels (size down .5 size)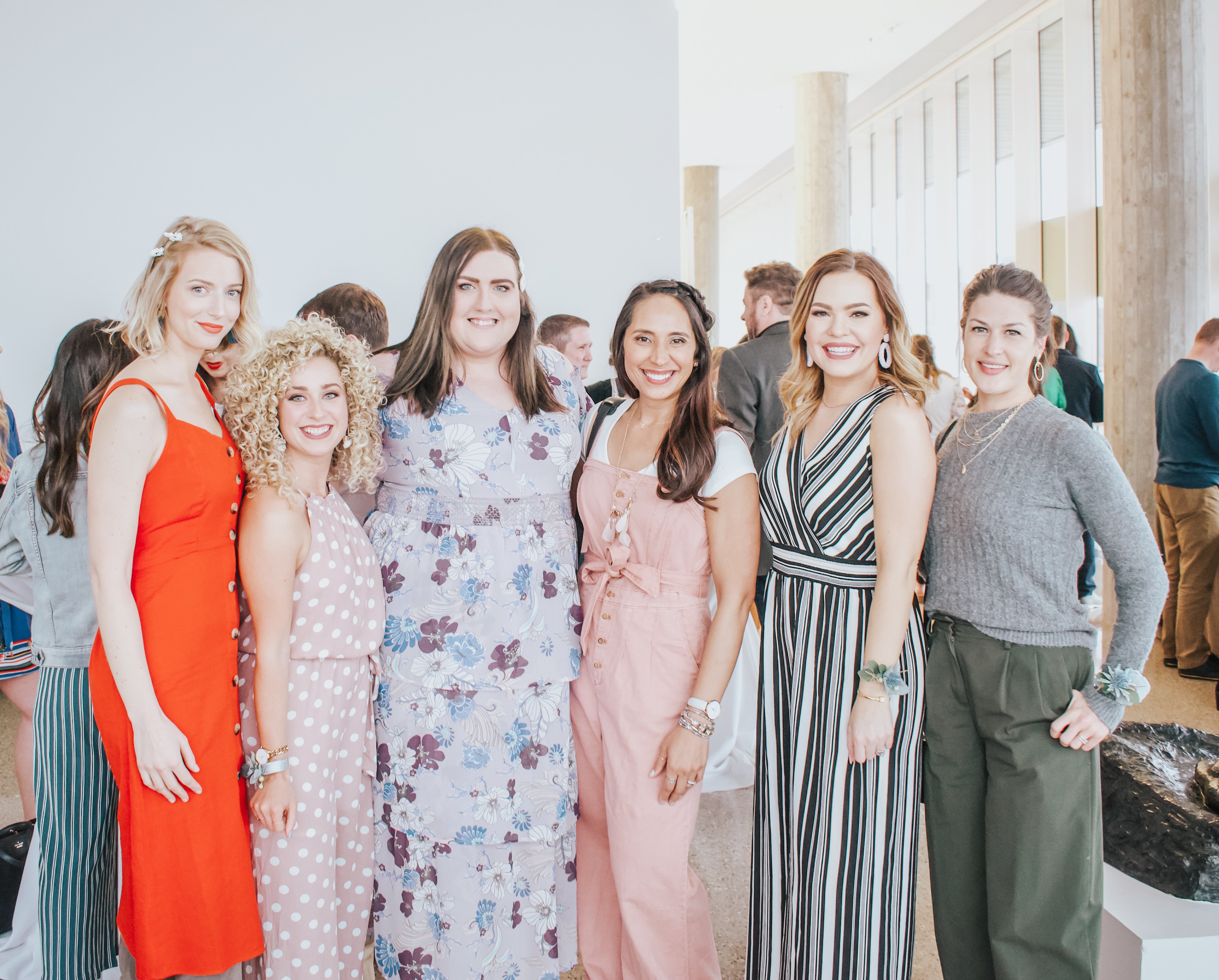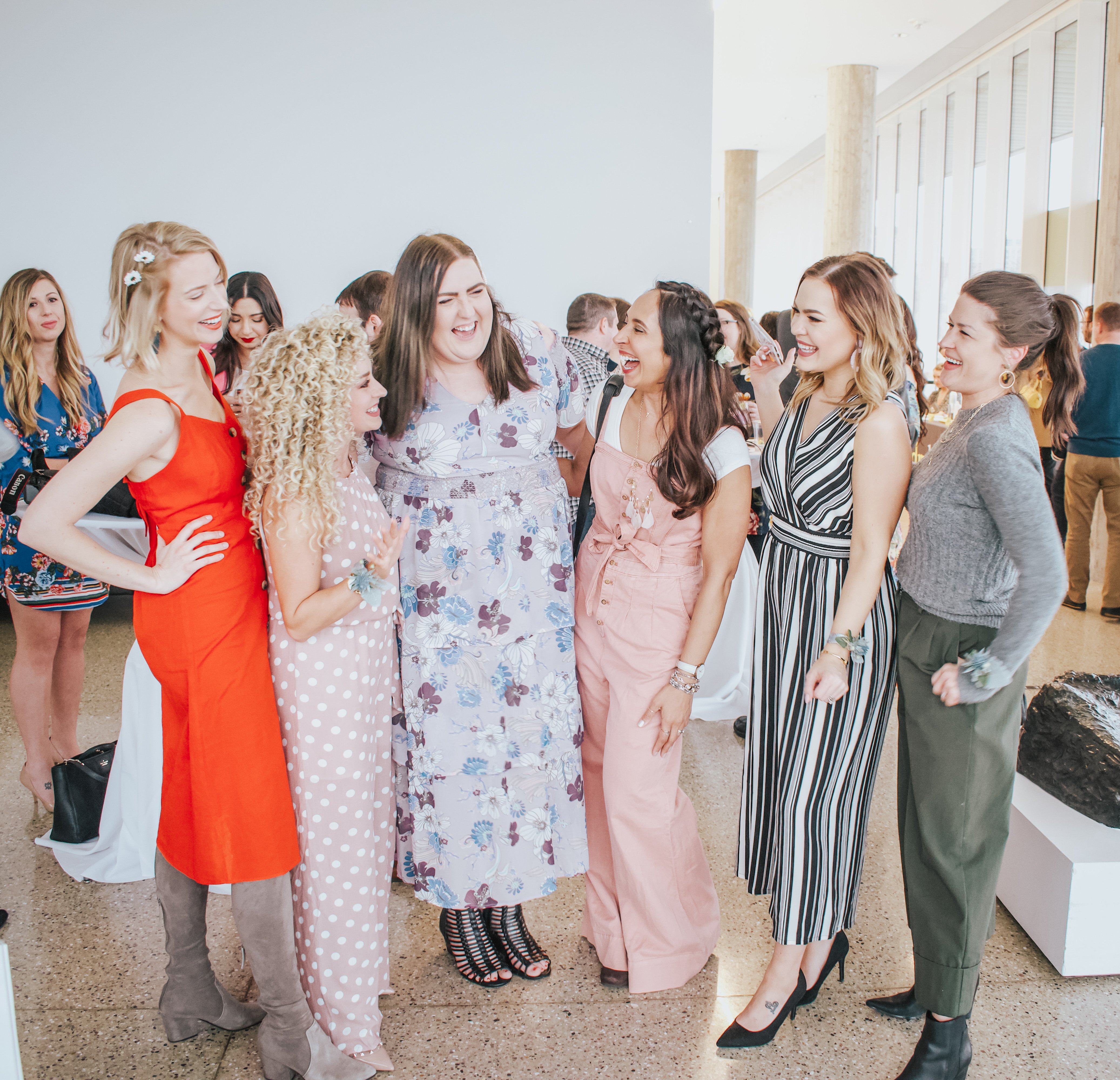 I got to run into some amazing Milwaukee bloggers that I haven't seen in a while! Such a fun night seeing some amazing pieces! Chloe and I were the only bloggers from the Madison area, but we wanted to make the trip to see this fun opening!
Have you ever been to the Milwaukee Art Museum? Have you attended Art in Bloom in the past? I'd love to hear your thoughts.
Thanks for reading!