Happy Monday everyone! So excited because autumn begins today, September 23rd! I shared my Fall Bucket List at the beginning of fall for the last couple of years, and even though it hasn't strayed too far from the original, I just love sharing this one each year!
I checked off quite a few of these last year, but love trying to do them every year!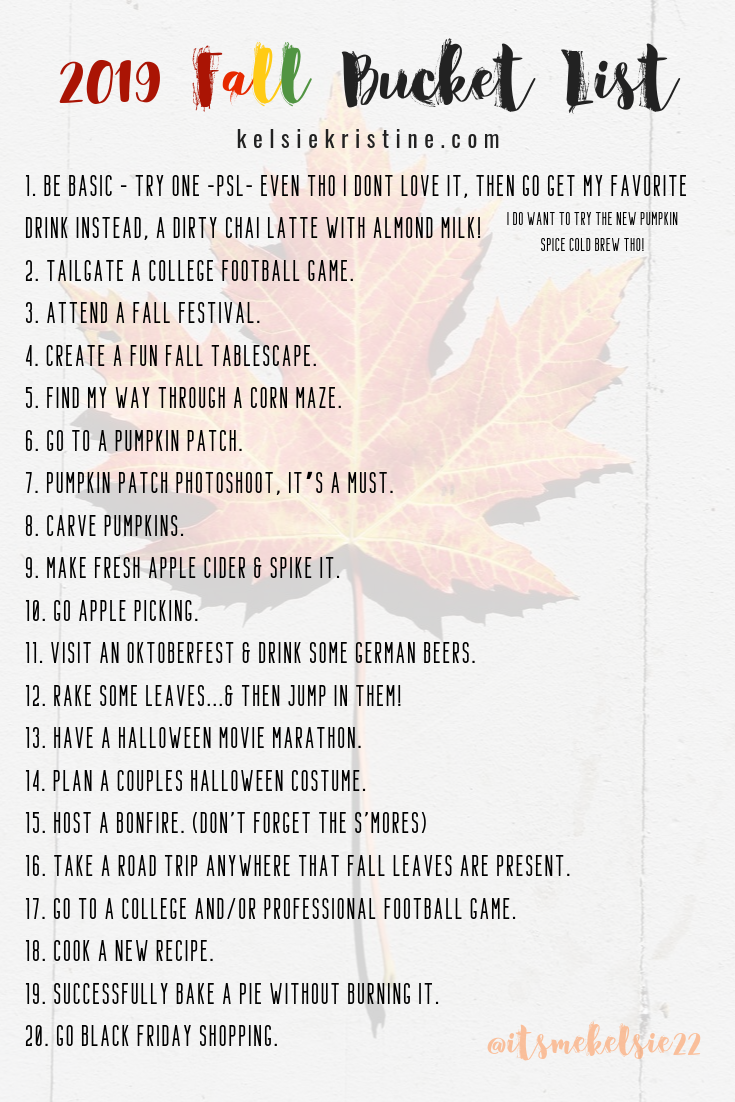 I have to talk about #1. I am not a pumpkin spice fan and I put this together just before I was able to try the new pumpkin cream cold brew from Starbucks and I'm obsessed! I love anything pumpkin EXCEPT pumpkin spice lattes, so I didn't think I would like the cold brew. It is so good so if you haven't tried it yet, definitely give it a go!
—–> What is on your bucket list this fall? <——
Thanks so much for reading!