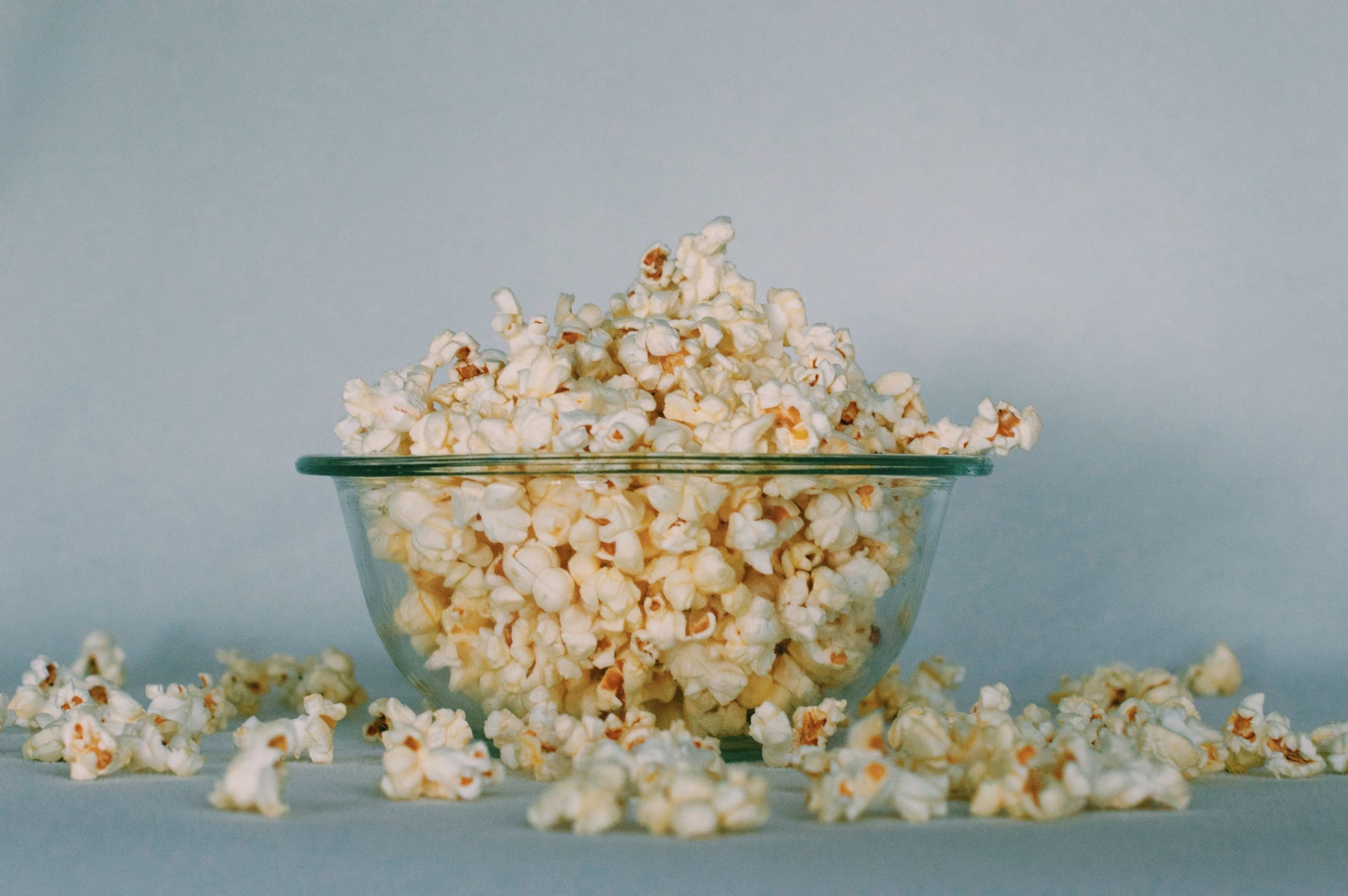 Happy Friday friends!! With all that is happening around the world, I know we are all stuck inside with nothing to do and the last thing we are probably all thinking about is shopping for cute outfits – except maybe comfies, am I right?! 😉 Especially with Amazon not shipping anything but the essentials out – who knew that would ever happen?! I shared a question box on my Instagram the other day and asked for your Netflix and Prime Video favorites. I figured I would share them with you in a blog post so you can also save for later!
We haven't had cable for about 8 years now, which is SO CRAZY to think about, but we just couldn't justify the cost. Netflix was the first streaming service we ever got. Okay that's a lie, I actually did try HULU free back in the day, but wasn't a fan. This was when it first came out and there wasn't a lot to it other than some TV shows. Netflix just had it all, and then when Prime Video came out in the past few years, with being an loyal Amazon Prime member (#shopaholic), and the streaming service included with our membership, we figured why not?! We still don't have HULU and I've heard great things about it nowadays, but we honestly don't need it so we decided to save the money.
Netflix
We watch Netflix probably the most over PRIME Video, but they both have great options. Netflix has the best selection in my opinion. Below is a round up of my followers suggestions.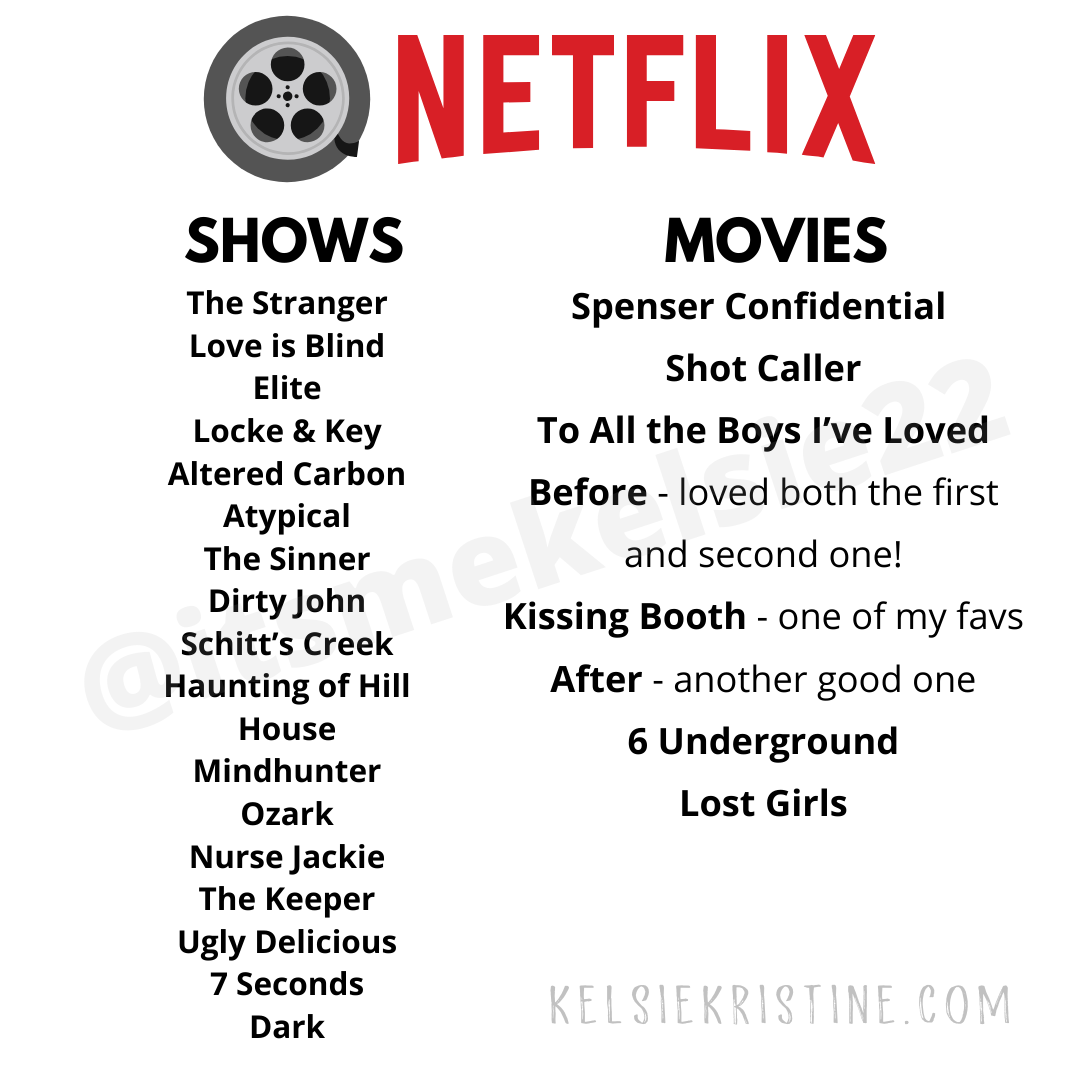 Prime Video
The one downside to prime video is that it's not SUPER easy to just search what's included with your subscription, but also not too hard either. I love the option of renting movies, but I prefer to stick with what's included without paying extra. Below are suggestions from followers.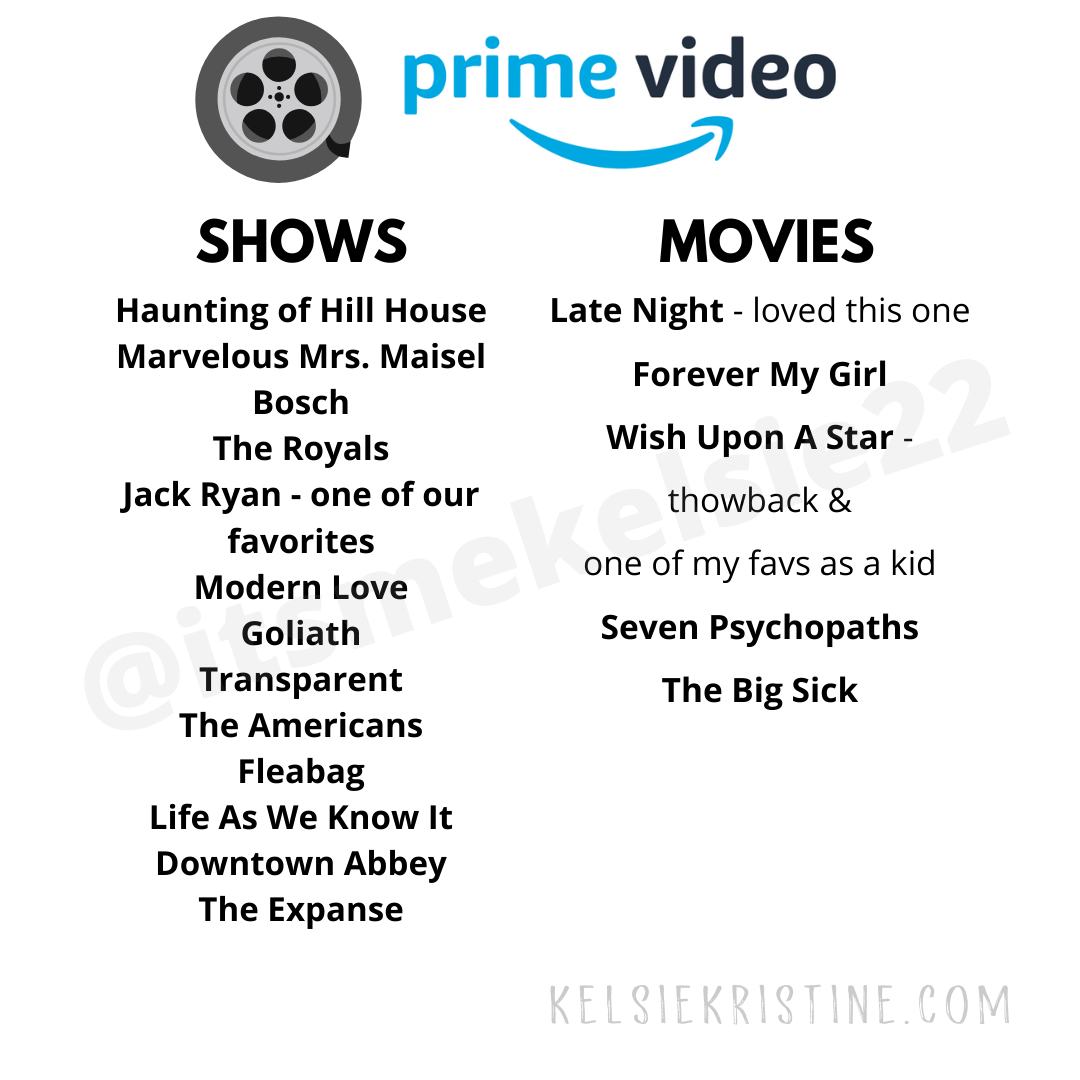 HULU
Like I said above, I haven't ever been a HULU watcher, but I did get some recommendations for shows on HULU, but not many movies.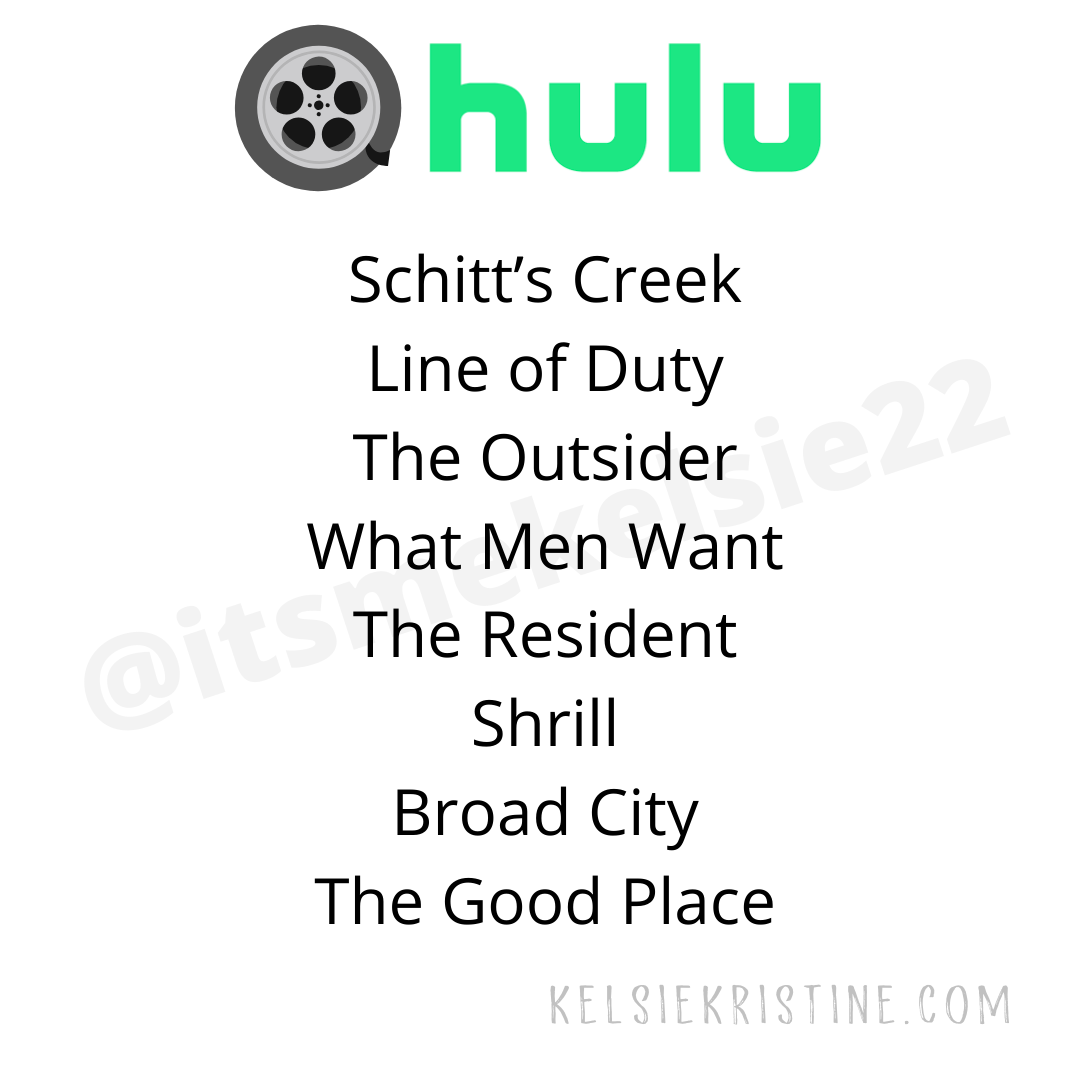 Do you have any other recommendations? Let me know in the comments below if you have any to add!! Stay safe, be smart, and stay healthy! & enjoy your time binging on tv shows and movies! 😉
Thanks for reading! Be sure to pin the images for later!