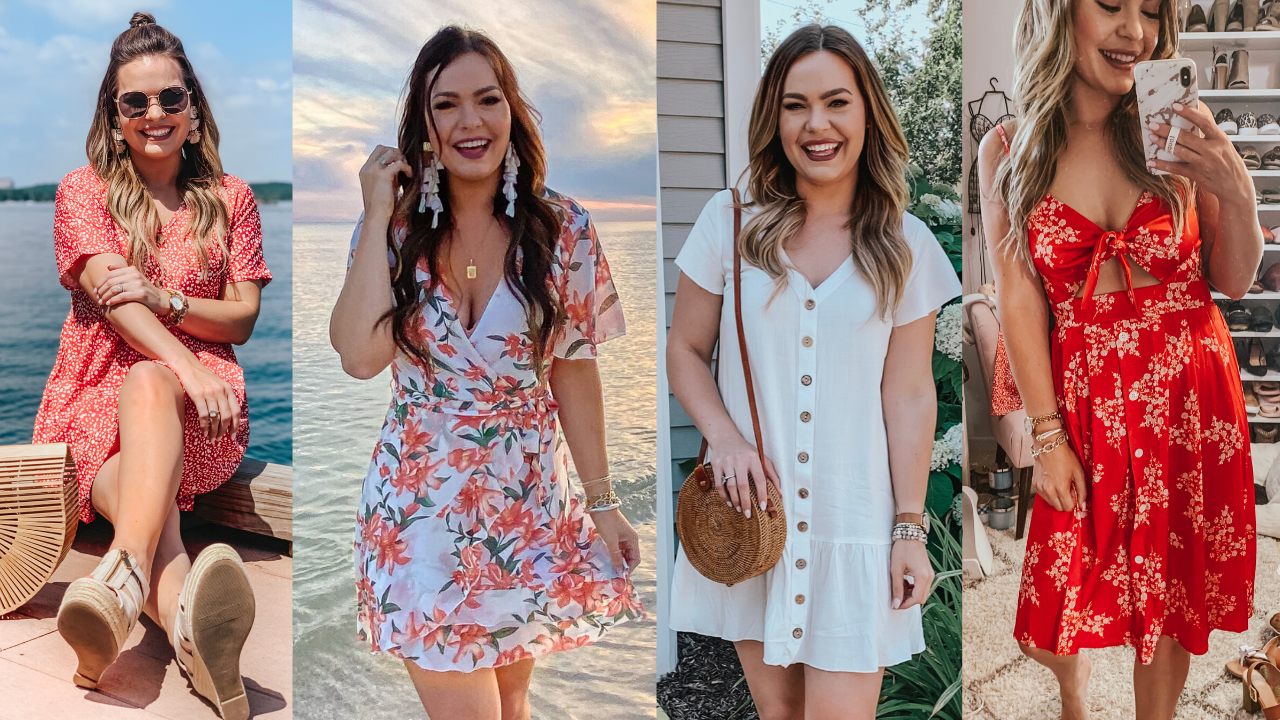 Last year I shared a YouTube video of my favorite Amazon dresses for spring and summer. I realized I never shared a blog post on it, and looking this year, a lot of the items are still in stock! With the warmer weather in Wisconsin, I've been adding some new dresses to my cart recently and figured it was time to share some Spring and Summer dress picks with you, all of which can be found on Amazon!
You can also find last year's Spring Fashion Finds blog post (not just dresses) HERE! 
Spring & Summer Amazon Dresses
Below are some dresses I own, along with some that are currently in my shopping bag! Keep scrolling to watch the try on videos!

Did You Know:
You can SHOP all of my Amazon Favs in one place?!
I have an Amazon storefront – where you can shop all of my favorites. I have them separated by categories – home, fashion, etc. You can find it HERE.
I hope you find some fun spring and summer dresses from this post!
Thanks for reading/watching!