I love getting festive for 4th of July. Although this year's celebrations might be a bit different from years past, I still wanted to share some fun outfit ideas that are red, white and blue inspired! I tend to err on the casual side for outfits around the holiday, but I'm sharing a little bit of both at the end of the post.
If you remember last year's 4th of July outfit ideas post, some of these photos are the same because the shop brought back some of the same styles this year! They are seriously the cutest.
For any of the tops from Pink Lily Boutique – I have a 15% coupon code for you (in addition to any sales they are having) – use code "itsmekelsie15" at checkout!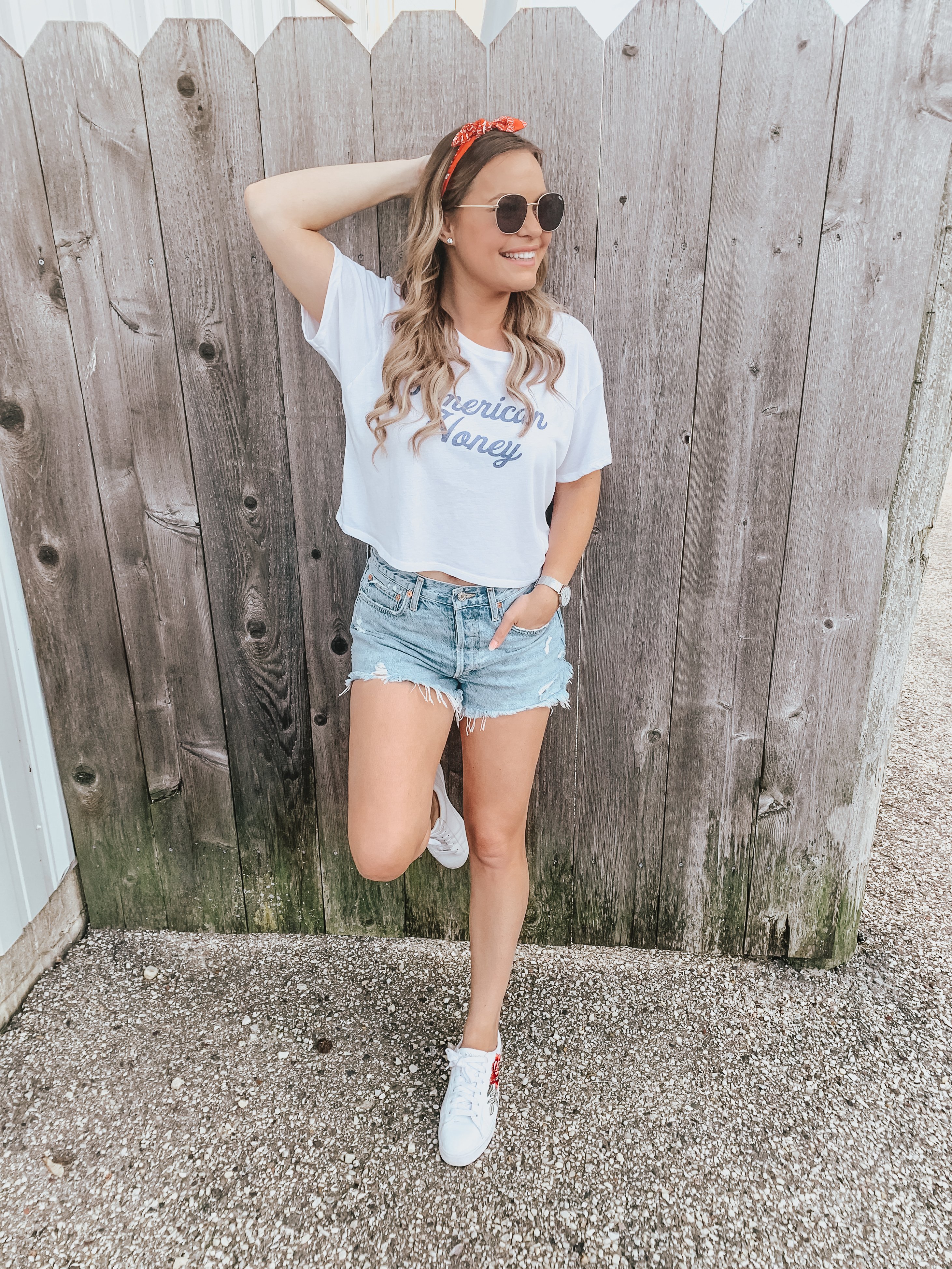 Red, White and Blue or stars and stripes are always a good place to start when picking out a 4th of July outfit. You don't necessarily need to go out and buy new pieces for the holiday, you can dress with what you have in your closet too! Think denim and white or red shirt, a plain red maxi dress, a blue sun dress. Take a peek at what you have and see for yourself. Maybe some of these outfits below will spark some ideas. If not, there's still time to snag something before the holiday.
4th of July Outfit Ideas

You may also like: FUN 4th of July Makeup Tutorial
I hope this post helps you find some new outfits or some inspo for an outfit you already have. Thank you so much for reading!