Bodysuits have been trending for quite some time now and I LOVE them! I just got a few new tank top bodysuits and I remember not really knowing how to wear them when I first tried the trend a few years ago, so I wanted to share a few ways to style tank bodysuits for today's post. I'm also linking a ton of bodysuit options at the end of the post.
What to Look for When Shopping for Bodysuits
I have found bodysuits from so many different retailers and haven't found one place in particular that has the best bodysuits. First off, I try to only stick to bodysuits that have a thong. If they don't, they tend to bunch up and you can see seams through all bottoms. I have a few that have a regular bottom and can't stand them, especially in jeans. Another very important aspect when shopping for bodysuits is if they snap at the bottom. If they don't, think about how you have to take everything off to go to the bathroom!! It's not a make or break for me when purchasing bodysuits, but if I'm paying a higher price for them, they better have snaps.  I also like bodysuits that have a good stretch to them. I've tried a few that have no give and when something is skin tight, I need it to be able to move with your body. As far as sizing goes, I have a longer torso so I tend to size up to a large in most bodysuits. I don't want it to be too tight where I'm uncomfortable and size large usually fits well. If they're a super stretchy fabric, then I stick to my true size.
How to Style Tank Bodysuits
There are a ton of ways to style bodysuits, but I wanted to share just a few with you for today's post. Since bodysuits are skin tight, I typically pair it with a looser material – I try to avoid pairing skin tight with skin tight, so bodysuit and skinny jeans, unless paired with another looser material like a loose jacket or cardigan. I love pairing them with denim, so my go to is usually boyfriend jeans and the bodysuit. Another great way to style denim is with a skirt. The flowy material of the skirt pairs well with the tight bodysuit. See below for 3 ways I like to style tank bodysuits.
Tank Bodysuit with Boyfriend/Mom Jeans
This can be worn with heels, sneakers or sandals and it will still look great!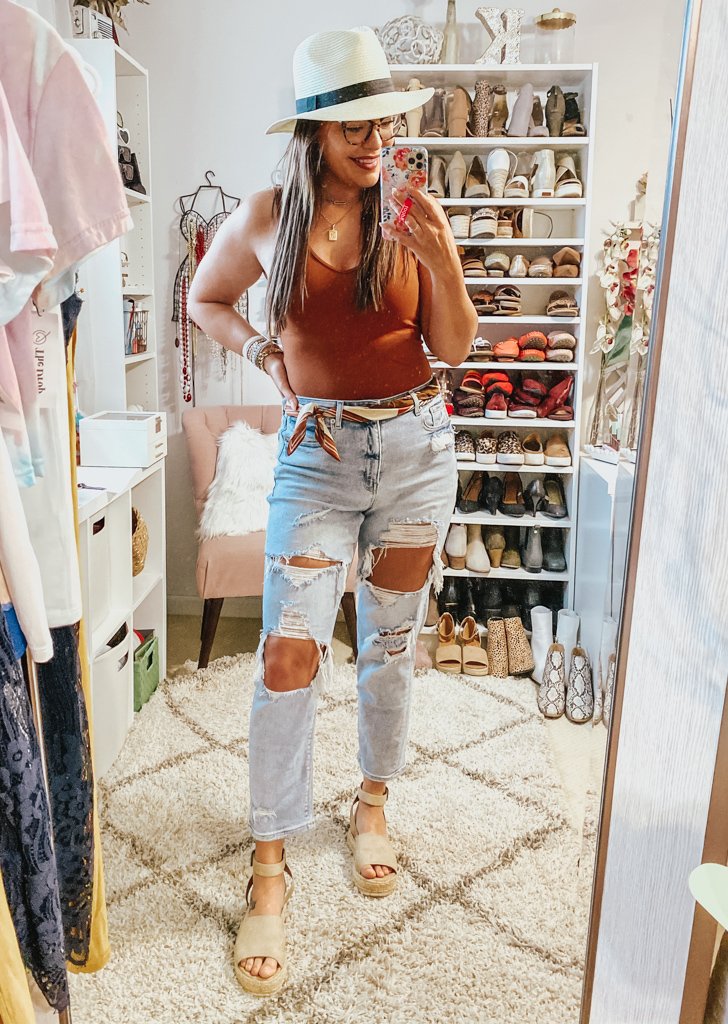 Mom Jeans | Bodysuit (size up) | Scarf | Hat
Tank Bodysuit with Denim Shorts and Cardigan
Here is where I was talking about pairing 2 tighter materials with a loose material.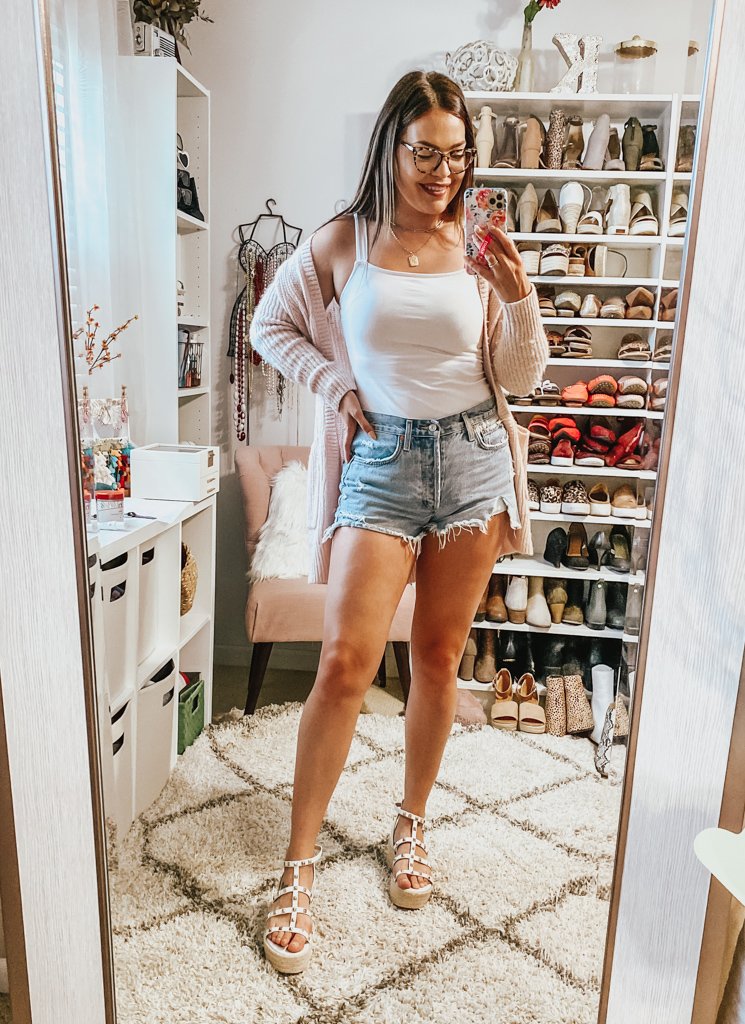 Denim Shorts | Bodysuit | Cardigan (similar) | Platform Shoes
Tank Bodysuit and Skirt
Any flowy skirt works. You could also do a tighter skirt and pair it with a loose cardigan. Again, many ways to style them! 😉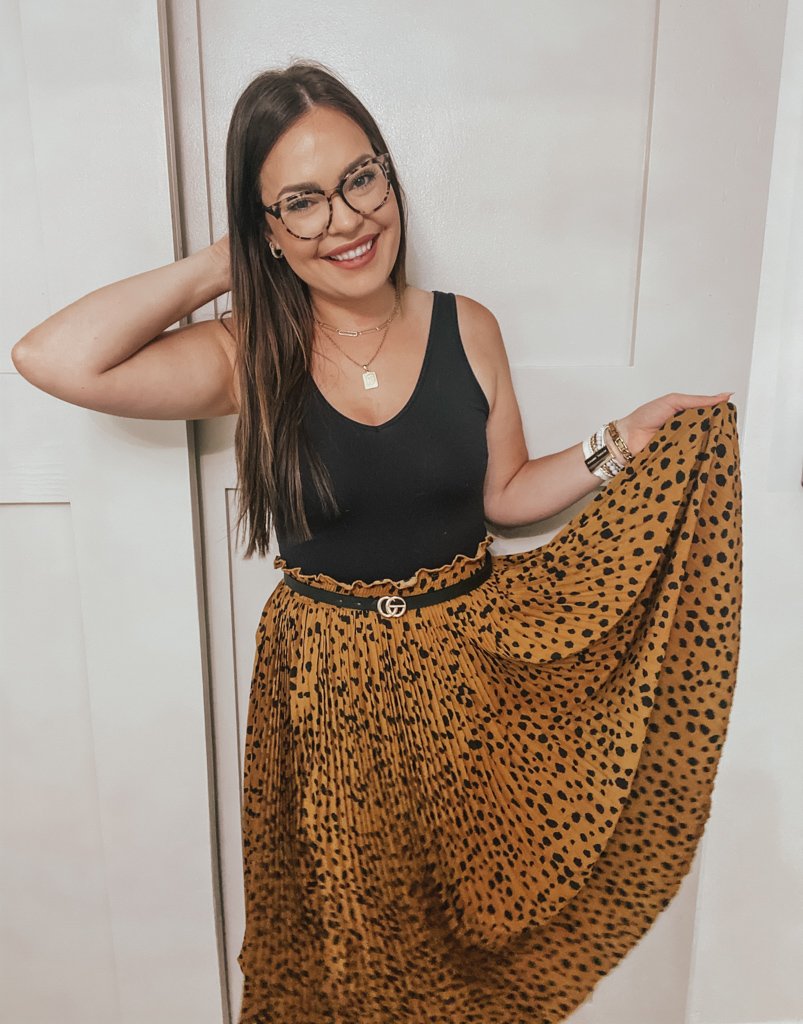 Bodysuit (size up)| Belt – use code KELSIE for 15% off | Skirt (Similar) | Shoes
My Fav Tank Bodysuits
Not all of these have snaps, but they're all good ones!!

I hope you found this post helpful when styling tank bodysuits! Thank you so much for reading!

---