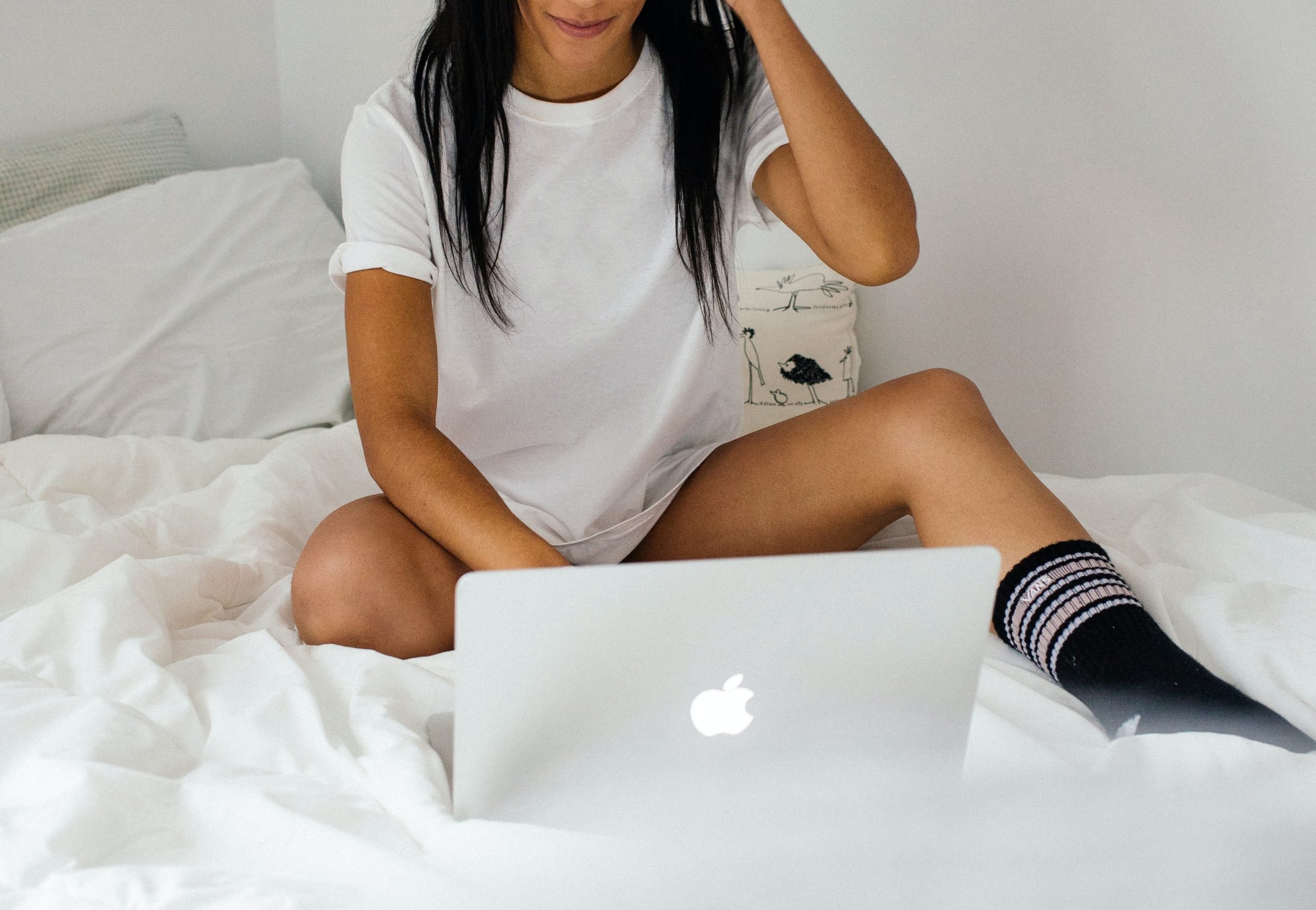 HAPPY PRIME DAY! Some of you, like me, may have mixed feelings about Prime Day. It is always hyped up to be this AMAZING sale, but then when the day comes, you're disappointed because it doesn't seem like the deals are that great! As long as you know HOW to shop the sale, that's the key, and you can snag some great deals! 
Prime Day sales start October 13 at 12AM PT/2AM CST/3AM ET
Did you know I have a SHOP tab dedicated to my Favorite Amazon Finds and Purchases?
About Amazon Prime
*Disclaimer: this post contains affiliate links. Amazon gifted me some items of my choice for this post, but as always all thoughts and opinions are my own*
I'm sure you already know, but Amazon prime is basically a membership where you get free 2 day shipping (sometimes free same day or 1 day shipping too if you're in the right area) if the item is available through Prime. I have used Amazon Prime for everything from beauty products, toiletries, to furniture and much, much more! They basically have everything you need and I take FULL advantage of 2 day shipping! Another plus is that items are either the same price or even cheaper than in stores. Crazy, right?
If you're not a Prime Member, you can try it FREE for 30 days. In addition to the quick shipping, you also have movies, music and more included in your membership. My husband and I watch so many movies and shows from the Amazon Prime TV! They really have it all! As far as the paid membership, it is $119 for the year or you can do monthly payments of $12.99 and cancel anytime! It's worth it even if you just use it for a few months while ordering a bunch of items.
Pro Tip: If you know someone in your household that has Amazon Prime – they can share their account with one other person!
How to Shop on Prime Day
Follow Me on Instagram– I will be sharing deals throughout the day on my stories, so keep an eye out!
Use the App – The Amazon App ensures you don't miss a deal! You can track and shop limited time lightning deals while on the go using deal alerts on the app. The app is also going to give you some sneak peeks at the sale before it goes live.
Know What You're Looking For – You can search all deals based off category. For example, if you're really wanted some electronics, be sure to explore the deals by category (so electronics).
Spotlight + Lightning Deals – Spotlight Deals feature deep discounts on top brands and popular items, while Lightning Deals run for a limited time with limited quantities.
Alexa Shopping – If you have Alexa on any Amazon device like the Echo, you can just ask, Alexa, what are my Prime Day deals? You can also track your shipments by asking Alexa too!
I hope this helps you figure out how to shop the PRIME DAY DEALS! Don't forget to follow me on Instagram for updates on sale items! Happy Shopping!

Some things are worth the wait. We're excited to announce that Prime Day is back just in time for the holiday season. This year's event will take place October 13-14, featuring incredible savings and deep discounts on more than one million deals across every category.
This year, supporting small businesses is more important than ever, and we are designing Prime Day to support them with our biggest small business promotion ever. From now until October 12, we will offer Prime members a $10 credit to use on Prime Day when members spend $10 on items sold by select small businesses in our store. To further our commitment to helping small businesses during COVID-19 and beyond, this Prime Day, and throughout the holiday season, we will spend more than $100 million on new promotional activities to help small businesses around the world increase their sales and reach new customers.
Prime Day kicks off at amazon.com/primeday at midnight PT on Tuesday, October 13, and runs through Wednesday, October 14. These dates are for Prime members in the U.S., UK, UAE, Spain, Singapore, Netherlands, Mexico, Luxembourg, Japan, Italy, Germany, France, China, Canada, Belgium, Austria, Australia, and—participating for the first time this year—Turkey and Brazil.
Keep reading for tips to get the most out of your Prime Day shopping this year.
Support small businesses on Prime Day
Selling in Amazon's stores has enabled hundreds of thousands of smaller companies to sustain and even grow their sales despite the COVID-19 crisis. Selling in our store helps small businesses reach hundreds of millions of customers and grow their businesses, while helping us provide customers with even greater selection and convenience. That's why third-party sellers—mostly small and medium-sized businesses—now make up approximately 60% of physical product sales in our store, have created an estimated 2.2 million jobs, and are growing sales faster than our own retail sales.
Our partnership with small businesses is a win-win—and this year we're turning Prime Day into an event to celebrate small businesses and help them keep growing. We're introducing a few new features to make it easier for customers to shop for items from small businesses on Prime Day, and a great promotion to help them save money when they support select small businesses.
Here are some of the ways we're helping customers support small business owners on Amazon this Prime Day
Curated collections: Visit amazon.com/supportsmall to find curated lists of small businesses to support leading up to and during Prime Day.
Get $10 when you spend $10: Today through October 12, Prime members in the U.S. will get a $10 credit to spend on Amazon on Prime Day when they spend $10 on items sold by select small businesses. We're funding this promotion to connect customers with small businesses selling in our stores.
Shop on Amazon Live: We'll be spotlighting exciting deals from small businesses on Amazon Live throughout Prime Day. Tune in for deals and to hear directly from business owners about their products and stories.
Prime Day deals: This year, Prime members around the globe can shop hundreds of thousands of Prime Day deals from small and medium-sized businesses.
Just ask Alexa
We've added even more ways for Alexa to help you shop this Prime Day. Just say:
"Alexa, when is Prime Day?" You can ask Alexa to help you stay on top of Prime Day this year. Simply ask, "Alexa, when is Prime Day?" to save the date and stay posted for the big day.
"Alexa, sign me up for Prime" If you're not already a Prime member, you can earn $5 to spend on Prime Day by signing up for a membership through Alexa. Just say, "Alexa, sign me up for Prime," to get started.
Don't forget…
Check out in-store deals: Prime Day isn't limited to our online stores. As a Prime member, you can visit Amazon's physical retail locations to find in-store deals on Prime Day. Keep an eye out for details on in-store promotions at Whole Foods Market, Amazon 4-star, Amazon Books, Amazon Pop Up, and Amazon Fresh.
AmazonSmile: Customers can visit smile.amazon.com and find the exact same Amazon experience—amazing deals, wide selection, fast and free delivery options—with the added bonus that AmazonSmile will donate a portion of the purchase price of eligible purchases to the charity of their choice. Customers can now shop AmazonSmile on the latest version of the Amazon app by opening the app and finding 'Settings' in the main menu (☰), tap on 'AmazonSmile' and follow the on-screen instructions to turn on AmazonSmile on your phone.
Enter to win: Enter for a chance to win the Prime Day Photos Sweepstakes by downloading the Amazon Photos app, sharing a photo that shows how Prime delivers joy, tagging Amazon Photos (@amazon.photos on Instagram and @amazonphotos on Facebook and Twitter), and using the hashtag #PrimeDayPhotos. A total of 30 winners will receive $1,000 Amazon.com Gift Cards good for purchases on Amazon.com. Get details at amazon.com/primedayphotos.