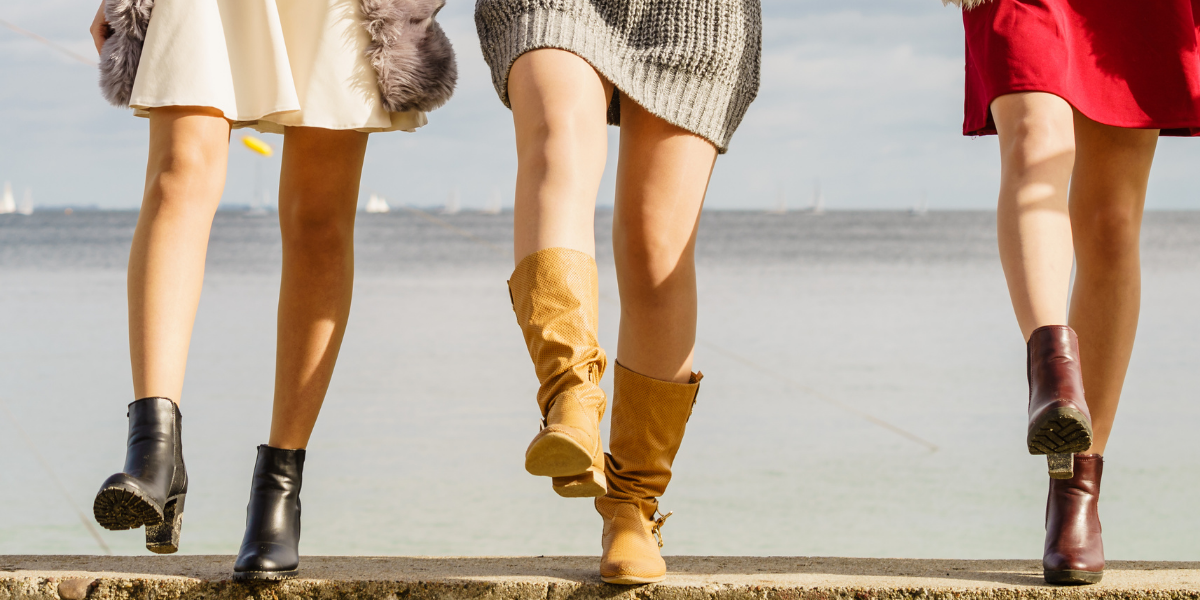 Happy Tuesday friends! I hope you had a great weekend and a great start to the new week. Since fall is in full swing (or more like winter temps here in Wisconsin), it's time to bust out all of those fall boots! If you follow me on Instagram, you may have seen that I recently rearranged my shoe shelf to accommodate my fall boots. I've actually never really done that in years prior. I've always kept the sandals on there all year round and the boots just went wherever they could fit, or in another room. Now that I switched things around this year, I know it's going to be super helpful. I can see ALL of my boots while getting ready. This way, I can also see what shoes I don't wear as often and can purge them next season. Today I wanted to share some affordable fall boot options!
Let's start by breaking down the boot styles. There are so many different boot styles, but the ones mentioned below are the most popular.
Ankle Booties – these are boots with or without a heel that hit just around the ankle. Tip for styling with jeans: You'll want them to hit just above the boot, not scrunched into it. You can cuff your pants to help – I personally like a tad bit of skin showing at the ankle, but it's personal preference.


Mid-Calf Boots – these are exactly what you'd think- they hit mid-calf for height. I like to style these with leggings, jeans, or skirts/dresses. Pretty much any way, but my fav way is probably with flowy dresses.


OTK Boots – These are going to be boots that hit over the knee. There are also "thigh high" boots, but I still call those over-the-knee boots, so we'll loop them into the same category. My FAV pair of OTK boots are linked below in the carousel and are on sale right now for 40% off! I have them in every color! I personally love OTK boots with sweater dresses with or without leggings, but you can wear them with jeans too! I pretty much wear them every which way. Tip: skinny jeans only with otk boots otherwise it will be too frumpy. Leggings are my preferred pants in otk boots.


Work and Combat Boots – These are the utility style boots. I remember quite a few years ago when these came into style and loved them at first, then took a break. Now they're coming back in even cuter styles, so I'm here for it! By 'work boots' I mean Lugz or Timberland style shoes- laced up and thick soles. I wore some to the pumpkin patch last weekend and they were perfect. Combat boots are similar with sometimes taller shafts and also lace up. I think hiking boots can also be looped into this category since they're almost a mix of combat and work boots. Hiking boots are very popular this year!

Rain Boots – There are tall, short and ankle rain boots now. I own a pair of tall boots and a pair of ankle boots and love them both. The tall are obviously going to be warmer and you can add an insert too for warmth, but they're both adorable. If you wear the shorter ankle rain boots, be sure to cuff jeans!

I'm sure there are other categories I'm missing, but above are the most common. I hope you found some new boots or boot ideas for Fall. Thank you so much for reading!