Hi friends!! So it's been well over my 12 week mark from my last CoolSculpting appointment and am finally sharing a video and review for you! If you missed it, I shared a part I IGTV video on Instagram. If you've been following along as I've shared updates on Instagram stories, you already know that it's made a huge difference, but I wanted to put together a video and Q&A to help answer some questions on CoolSculpting and tell you all about it!
What is CoolSculpting?
First off, let's talk about WHAT CoolSculpting is. It's a non-invasive procedure for fat removal. Per the CoolSculpting website, it's technical name is cryolipolysis, which is just a science-y way to say fat freezing. It literally freezes and kills fat cells. Fat cells don't like the cold and at a certain temperature they will freeze. Once that happens, your body will naturally eliminate the dead cells in 1-3 months or more, resulting in up to 20%-25% reduction of fat in a treated area.
Where did I go to get my CoolSculpting Done?
I went to Robertson Cosmetic Center in Middleton, WI. I've been going to RCC for treatments (botox, facials, etc) for years and love them! They are so professional and I can trust them! They also have a Sun Prairie, WI location!
What area did I get & WHY did I get it?
I got the area under my chin done! I've always been self-conscious about my chin. When I lost weight last year after changing my diet, it definitely helped, but I always had this sagging area that I noticed all the time. I'm sure others didn't notice it as much as me, but we are all our own worst critics, am I right? I didn't do this for anyone but myself and my self-confidence.
I also got 2 suctions done on my chin- it all depends on how much fat you have under there and if the device can fit in 2 spots. Some people only need one underneath.
How many treatments are needed & COST?
EVERY SINGLE PERSON is going to be different as far as treatments go. This goes for pain, amount of treatments, amount of areas that are treated, etc. I received 2 treatments and that is their recommended "treat to complete" amount. Since I had 2 treatments and 2 sections treated, my price varied. You will need to get a consultation (which is free) to get your exact price, but I can tell you it is in the thousands.
ONE BONUS: If you are local and go see Mac at the Middleton, WI location, tell her I sent you and you can get up to 30% OFF your treatment!! THAT's HUGE!!
When will I see results?
Again, everyone is different, but you can start seeing results within a few weeks, but the FINAL results are within 12 weeks from your LAST (so my second) treatment. That's why I waited the full 12 weeks to share this post. I wanted to give a full review and answer all questions thoroughly.
BEFORE & AFTERS
These before and afters are AMAZING!! Even after my first treatment, the reduction in the first 4 weeks was insane! You can see the jowls are less noticeable.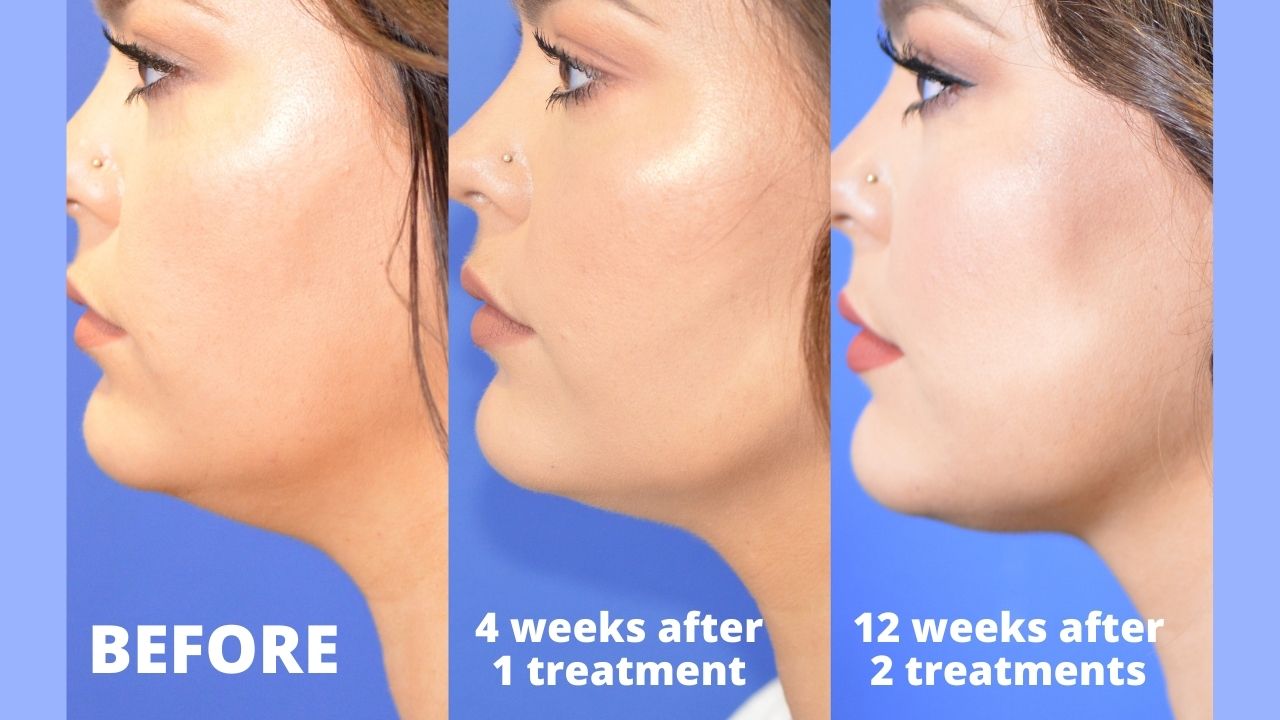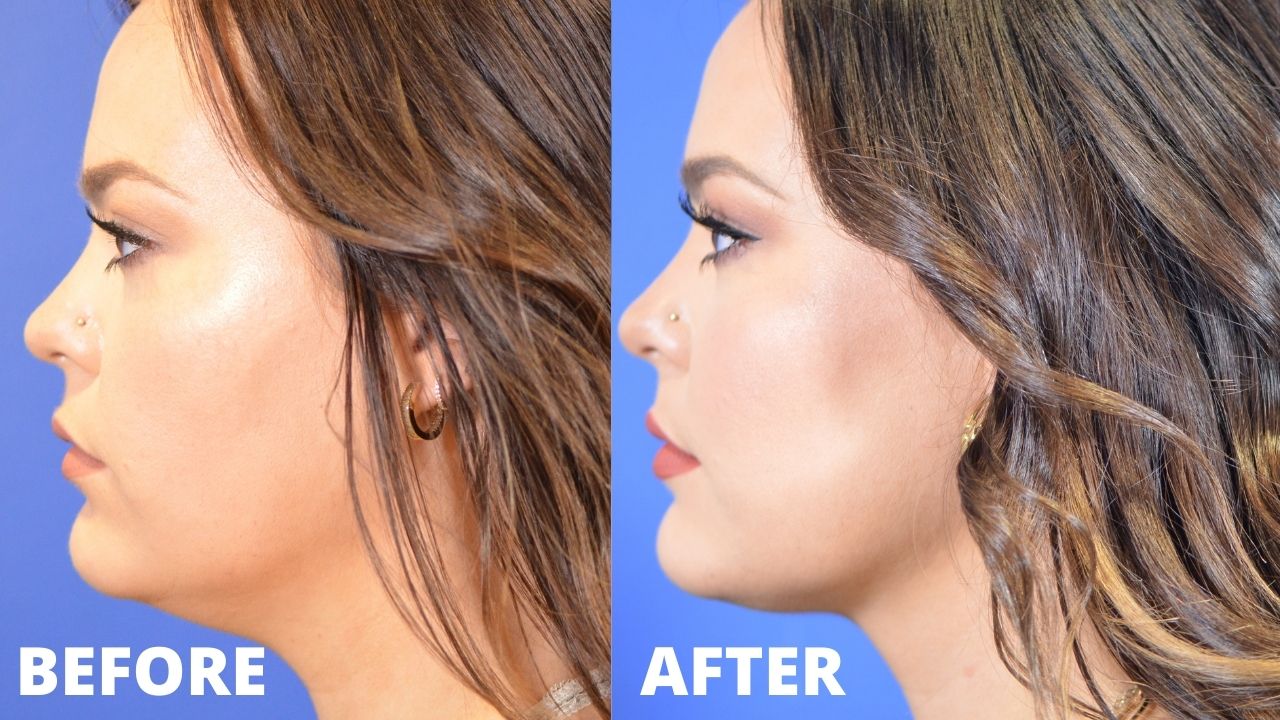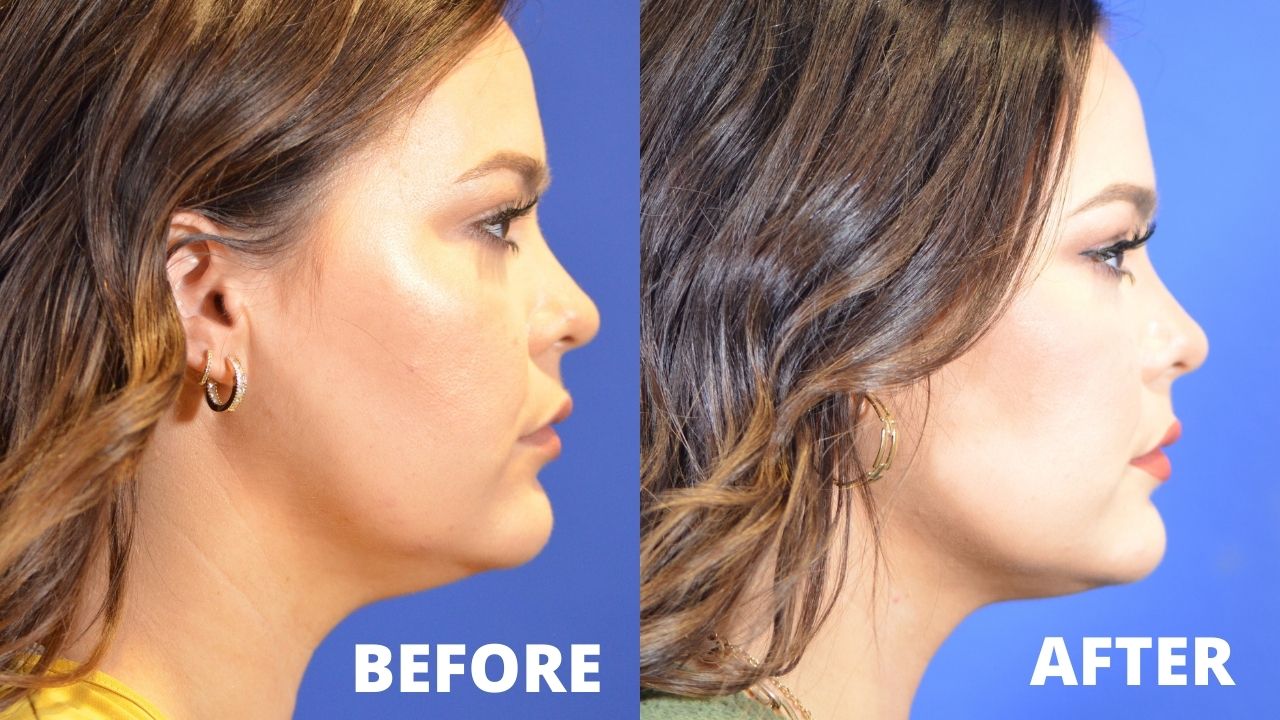 Aren't those results amazing?!
Is it painful?
EVERYONE'S pain tolerance is different, and it also varies with the treatment area. I would not say it was painful AT ALL, but there were times where it was uncomfortable. Some people's pain starts initially during the suction, before the cooling starts, but I only felt uncomfortable once the cooling started and for the first 5 minutes or so before it went numb.
How long are the treatments?
Each treatment varies, but for mine, the treatment times were 45 minutes each. For other areas, the time will be much longer.
Is the treatment permanent and what is the downtime?
YES! The fat cells are frozen and the layers of fat will dissipate, HOWEVER…. new fat cells can develop in the same spot if you don't take care of yourself. There is essentially no downtime for CoolSculpting. I was a little swollen the next day, but then it went away.
Kybella vs. CoolSculpting?
I looked into both Kybella and CoolSculpting. Not everyone is a candidate for CoolSculpting – you have to have the right amount of fat for the suction to grab onto. Kybella has a longer downtime, you swell up like a bullfrog and I heard it burns so bad. They also inject you with several needles, so overall, CoolSculpting was the better option in my eyes.
Do I recommend?
100% YES I recommend this treatment to anyone that wants to see an improvement in their under-chin area. I can't attest to any other areas, but if it works for this area, I'm sure it'll work for others.
Have you had ay CoolSculpting done? What did you think? Did it hurt? Do you love your results? Let me know in the comments below.
Thanks for reading/watching!