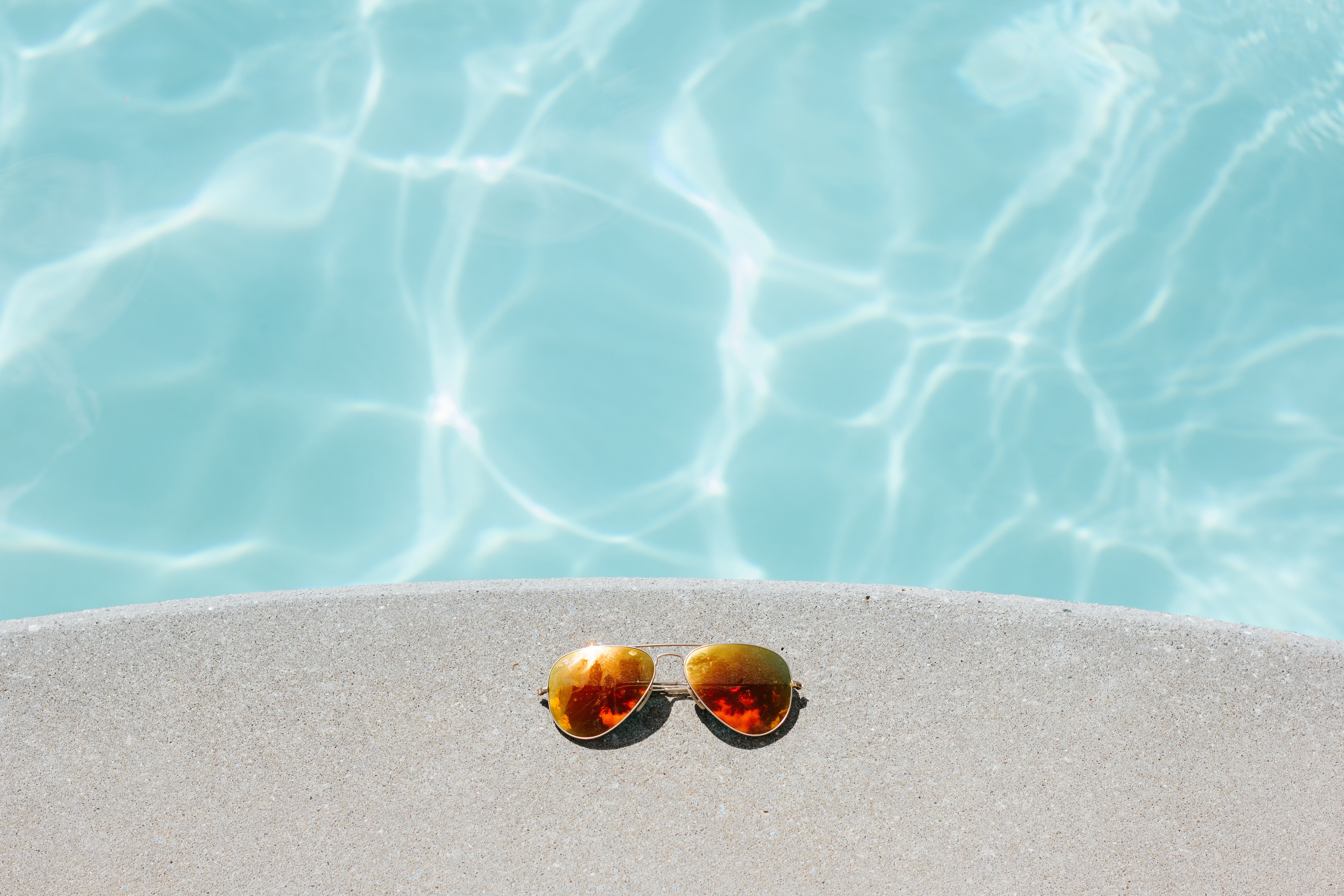 Spring and summer means more time outside and in the sun. It also means a change in the weather and the moisture in the air, which means that some of our skincare and makeup also changes. I wanted to put together a few of my favorite outdoor makeup/skincare favorites for spring and summer.
I'll be sharing more about each of these and how to apply them over on Instagram stories today too!
I used to LOVE all things matte everything for makeup in the summer. My skin is combination and gets pretty dewy throughout the day, so the matte products helped combat some of that. Over the past couple of years, I've tried out more creams in the summer (like cream bronzers, blush, etc.) and realized that my skin can still look good in them. I still love to set it all with a translucent setting powder as needed, but sharing my favorites for outdoors below.

These products can all be used in a makeup routine together, or they can be used separately for a quick look.
TULA Protect + Glow SPF 30 – I love this because it starts your makeup with a gorgeous glow and also protects your skin from pollution and blue light. I also have a coupon code- ITSMEKELSIE gets you 15% off on Tula's website. They just came out with a supersize bottle too!  This is the product I would typically use, however because I am pregnant, the active ingredients in this are not pregnancy safe, so I just ordered the Supergoop Glow Screen with SPF 40 to try. I also use the Paula's Choice Youth-Extending Hydrating Fluid SPF 50 Moisturizer as needed.
Colorescience Total Eye™ 3-in-1 Renewal Therapy SPF 35 – not only does this have SPF to protect your skin, it color corrects and i's an anti-aging eye treatment that improves signs of dark circles and wrinkles, which I'm HERE for!! The applicator also gives a nice cooling sensation for depuffing the undereye.
ELF Camo CC Cream – this is a newer product to me. I would typically use the IT Cosmetics CC cream, but it tends to oxidize on my skin a bit. Once I tried this, I fell in love! I've been using it anytime I'll be outside or exposed to the sun in any way. It has a decent amount of coverage and can be buildable to a full coverage look as well.
UOMA BeautyDouble Take Contour Stick – this contour stick was the contour stick that got me into cream bronzer. I love how well it blends. It's currently out of stock, so wanted to mention another cream bronzer that I go back and forth between – the Fenty Cheeks Out Cream Bronzer. I love the formula of that one, but prefer the stick-like applicator instead.
Cheeks Out Freestyle Cream Blush – This was the first cream blush I have every tried that I loved! It adds the perfect amount of color to the apples of the cheeks.
Benefit High Beam Liquid Highlighter – I typically prefer a powder highlight instead of a cream, but when I do grab a cream, I love this one!
Disco Tan Wash Off Body Bronzer – When I'm in between self tans or need a little extra color, I'll do a temporary wash off bronzer. The disco tan stays on well and doesn't transfer easily. I love all of the Isle of Paradise tanning products.
As far as lips go, I don't have a set favorite SPF lip product as of right now. I have used the Moroccanoil SPF balm, but I don't love it, so it doesn't make the cut for this post. I do want to try the SuperGoop SPF Lip Balm, but it's been out of stock. I'll be keeping my eye on a restock though.
After all of the creams, I do prefer to set it with a setting spray and setting powder to lock everything in. Since my skin gets dewy throughout the day, I'll touch up as needed or embrace the dewy. Feel out what works best for you, but even if you have combination skin like me and get a little oily throughout the day, give the creams a try and see if they work well.
I hope this helps you find some new outdoor makeup products for the summer. Thanks so much for reading.