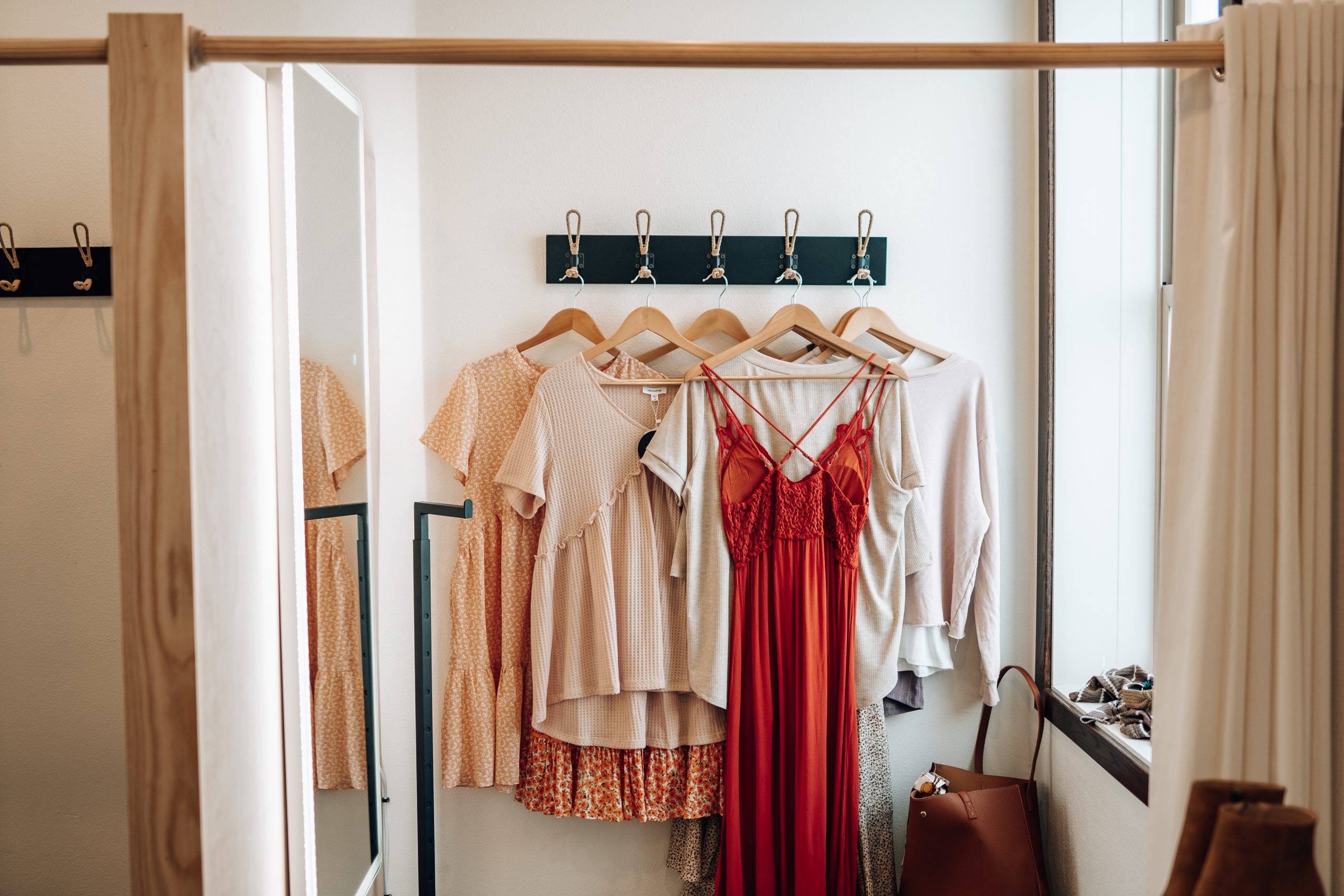 Hi friends! Happy Tuesday! Today I'm sharing another local retailer on the blog. I've talked about them before and just love them! If you are following me on Instagram, I am sharing a try on haul on stories with a few new summer bump-friendly items from Evie and Co. Boutique. (Saved on highlights too) I wanted to share some pics of the recent finds, as well as a coupon code JUST FOR YOU! Read on…
About Evie & Co. Boutique
Evie & Co. Boutique is a woman-owned clothing boutique that the owners, Ashley Andersen and Sarah Bonk created with all the women in their lives in mind. The name, Evie & Co came from Ashley's daughter, Everly (nicknamed Evie). It started as an online boutique, and last summer they opened their brick & mortar store just outside of Madison, WI in Waunakee. They recently made the move to main street in Waunakee and their new location is the cutest!!!
They hand pick each item with the thought of you in mind and their goal is to help you to feel confident and beautiful in all of their pieces.
You can find them online at shopevieandco.com or in store at 105 E Main Street in Waunakee, WI. (Just across from Lone Girl Brewing Company). They have a big beautiful red door that you can't miss!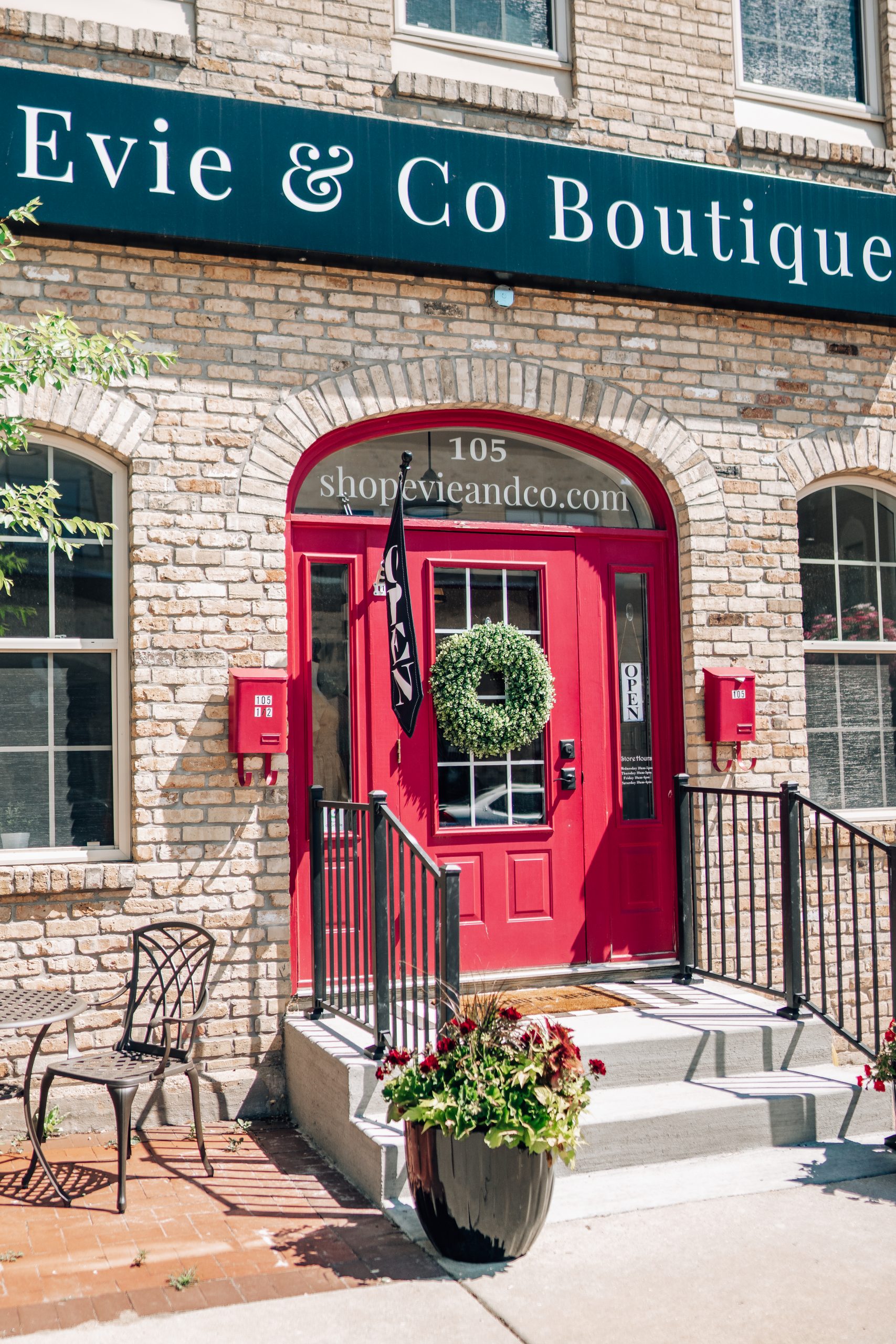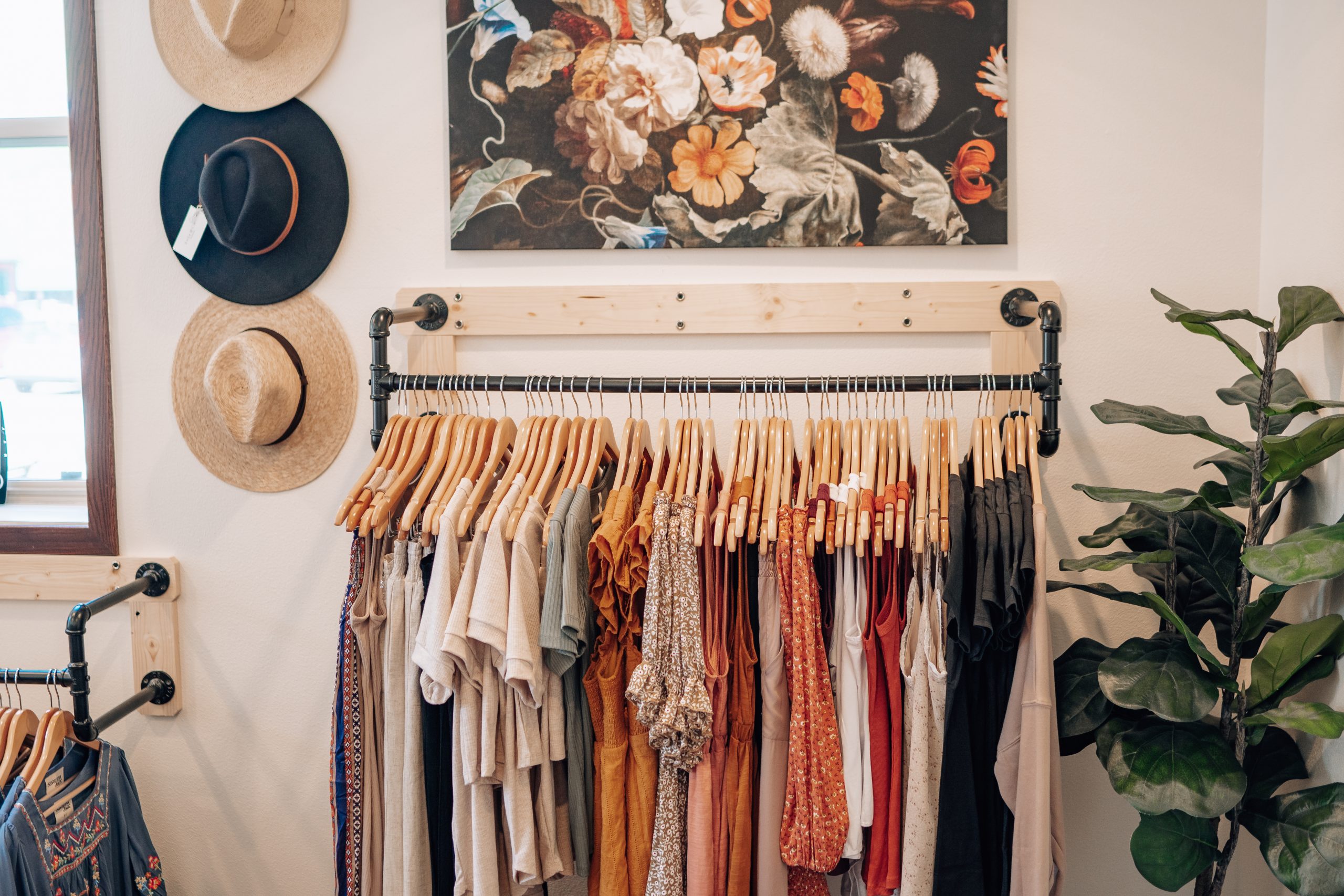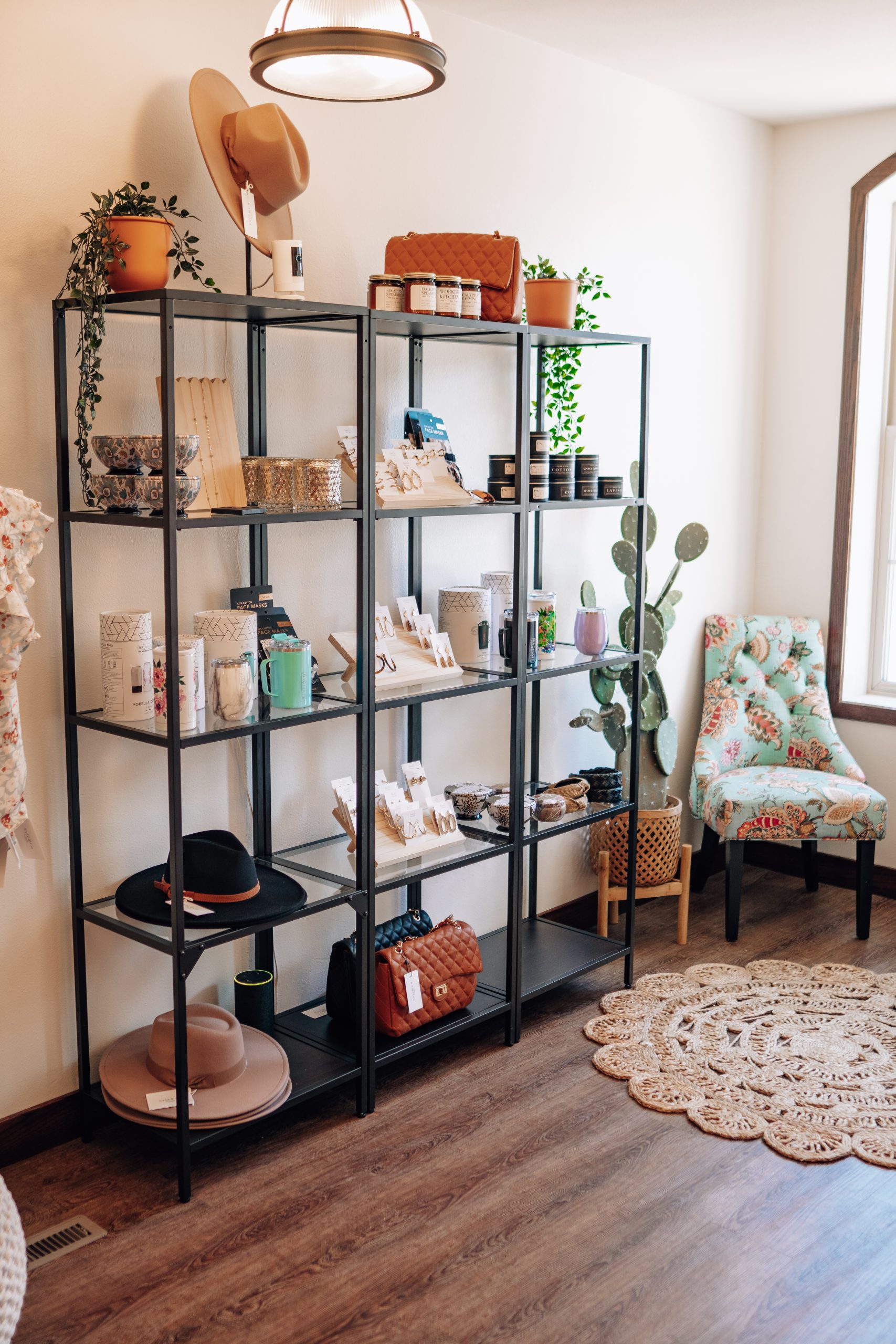 P.S. If you like any of these items and shop them online, the boutique was sweet enough to give me a coupon code for my readers. Use the code KELSIE for 25% off online. You can even use this in store!! Just mention my name for 25% off!
Spring/Summer Finds at Evie & Co.
One thing to note before jumping into all of this: Since this is a boutique, items do sell out quickly. If there is enough demand for an item, the boutique will try to restock, but sometimes they are not able to. If there is anything you like, snag it before it goes out of stock!
I shared a try on haul on my Instagram stories with pieces that I loved (saved under the Evie & Co highlight), but didn't end up walking out with at the store that day. So many other great pieces.
Let's start with the COZIEST set!! I saw this and was like… I NEED THIS! I love the oatmeal color. The shorts have a working drawstring and pockets and still works with the bump. I sized up to a large to fit the bump, but should still fit nicely after baby arrives. The top has a scoop bottom hem and can be tucked in to the shorts. Sizes are selling out fast in this one!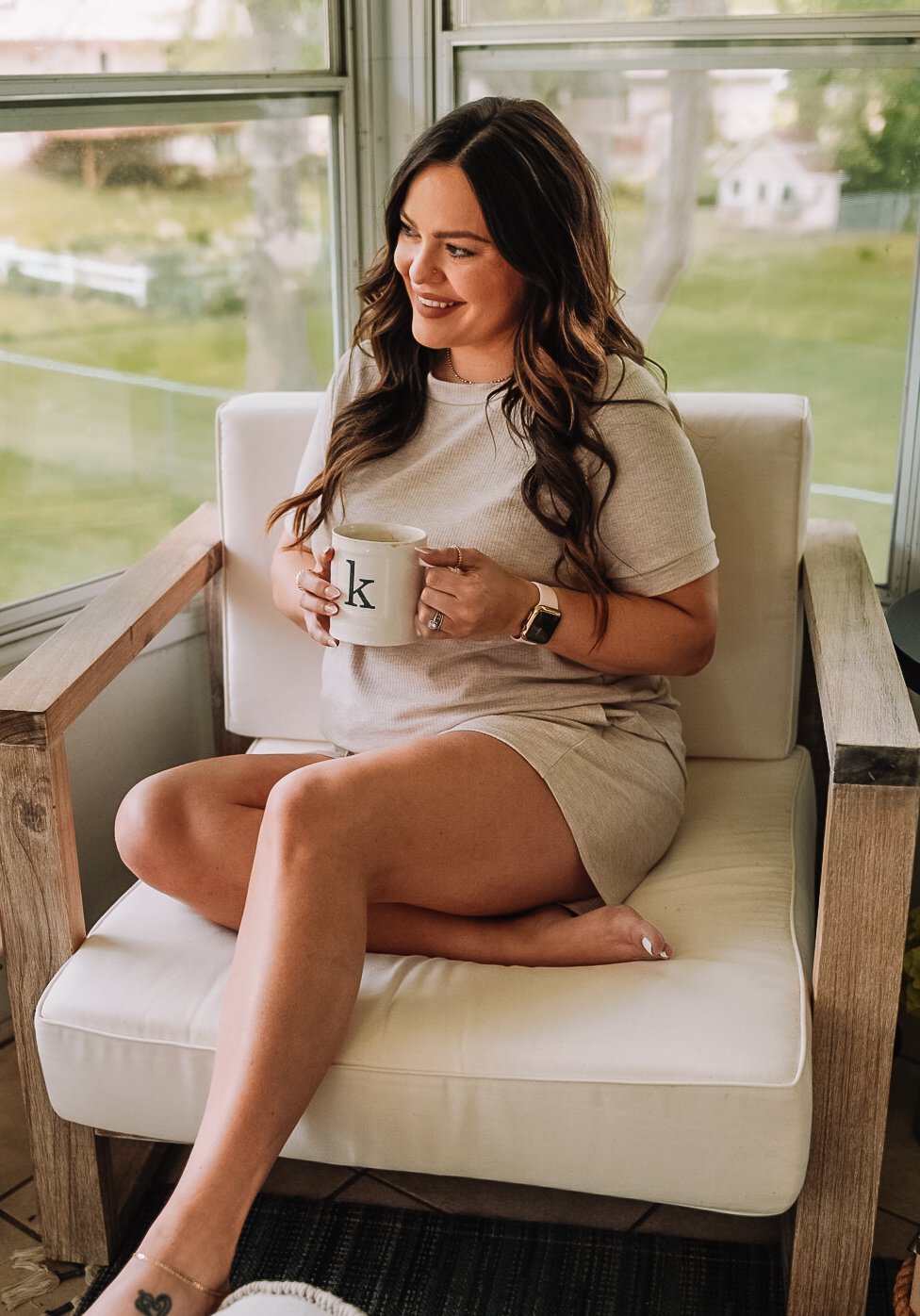 Next up is this cozy sweatshirt. I love a good sweatshirt with shorts in the summer, especially for bonfire season!! It is a very muted dusty pink color. I sized up to a large in this one ad it's the perfect size. I like my crop tops to be a little more oversized.


This is the perfect bunp-friendly dress. It's very lightweight and almost a light peachy color with cream floral print on it. It's slightly sheer, but nude undergarments work perfectly with it. It's long enough to still be a good length with a baby bump. I'm wearing a medium here and sizes are selling out fast. Check in store too!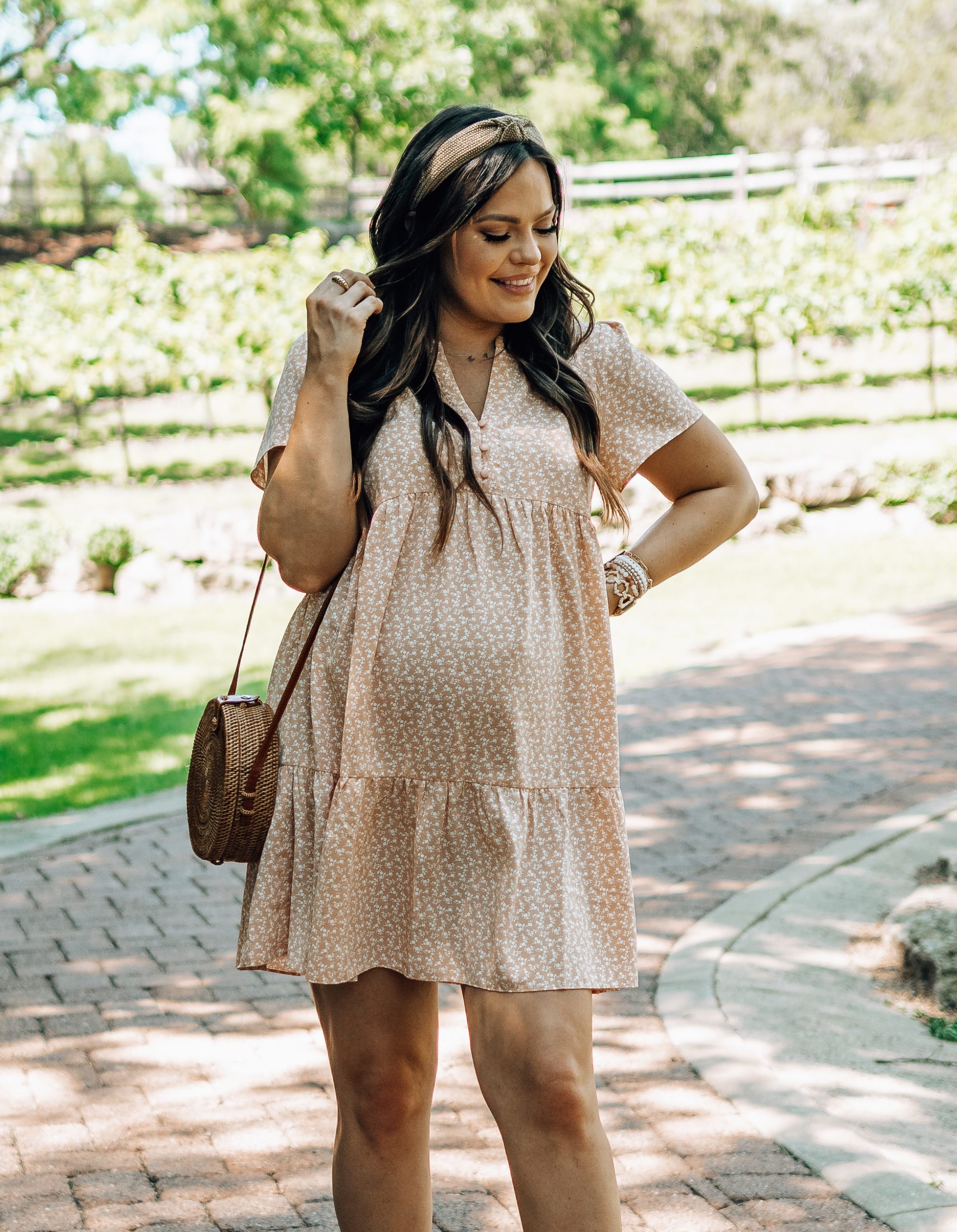 The accessories at Evie and Co. are ADORABLE! They have a ton to choose from, even some pieces from local sellers. I could spend all of my time going through all of the jewelry in this store because it is just that good! This headband is adorable with the woven material and knot on top. It's a color that goes with mostly everything!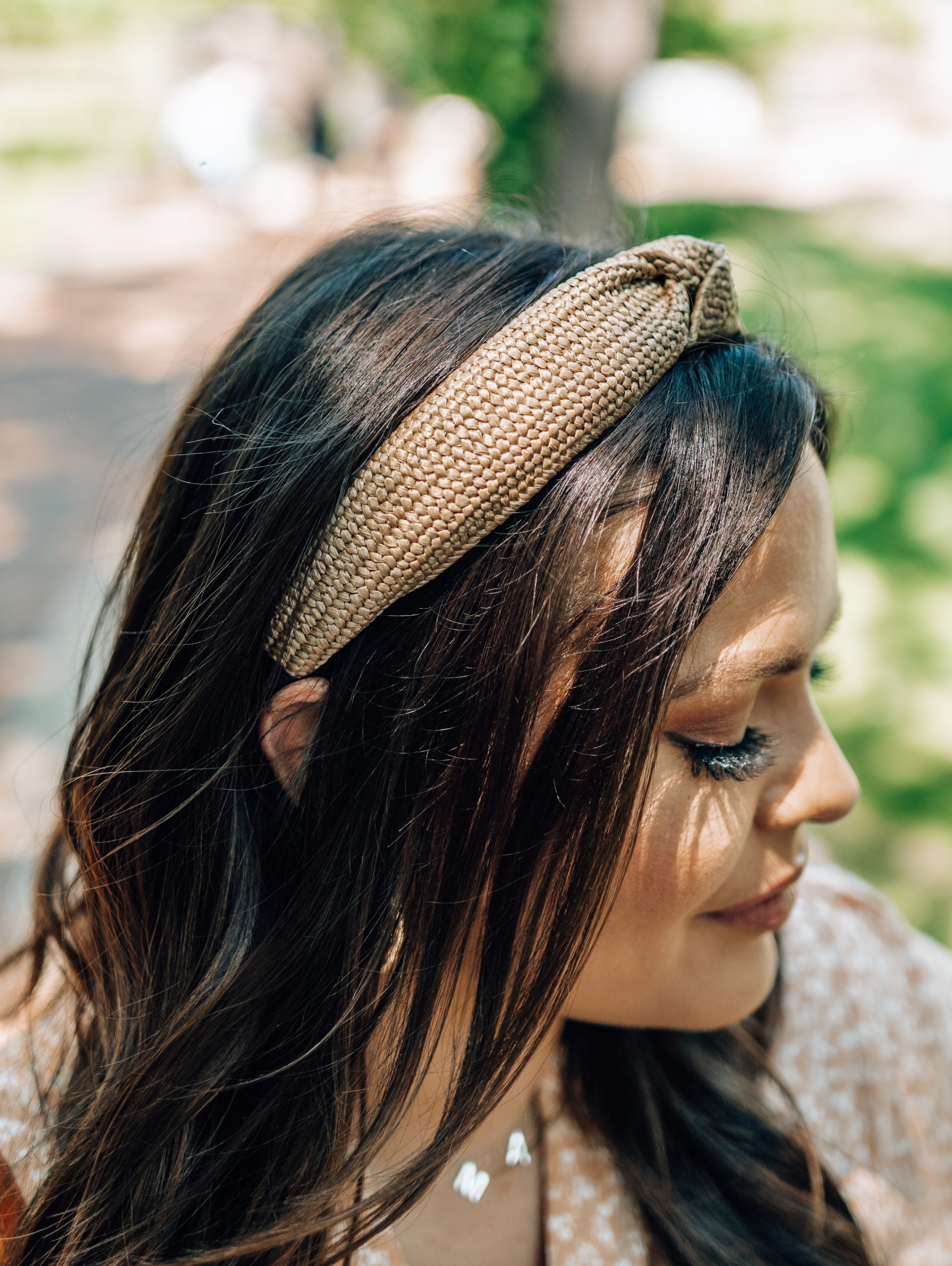 If you have been following me for a while, you already know that I have an obsession for anything with a waffle knit pattern. Babydoll tops are perfect for the bump and this light pink/peachy color is adorable. This one has only a few left, but also comes in a grey/silver color. I'm wearing a medium here.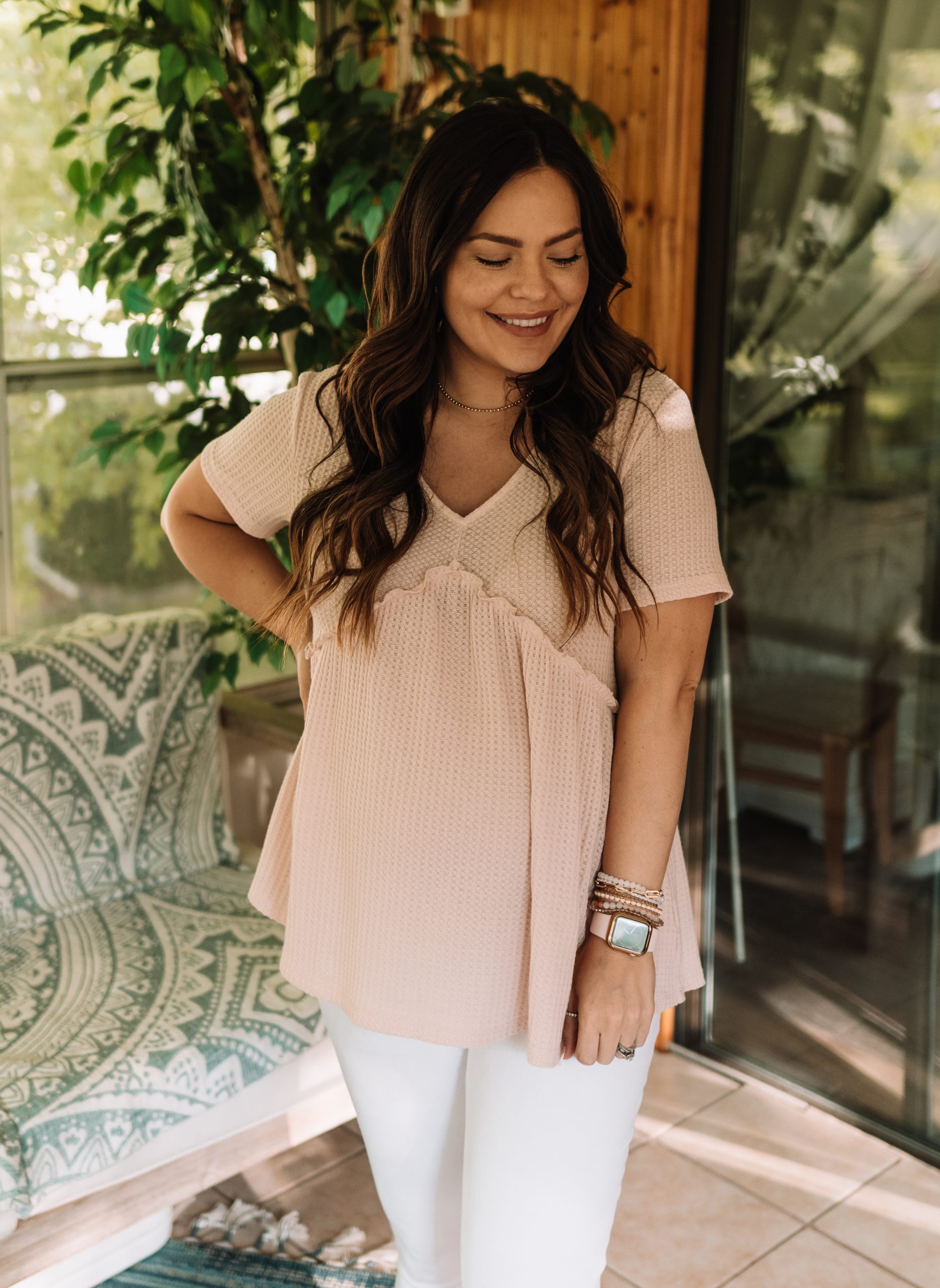 Okay, I had to save the best for last! I love the boho look and the built in bralette is perfect! It's lightly padded so there's no need for any bra or pasties with this one. The color is a muted orange, but also comes in a sage green color. I'm wearing a large here.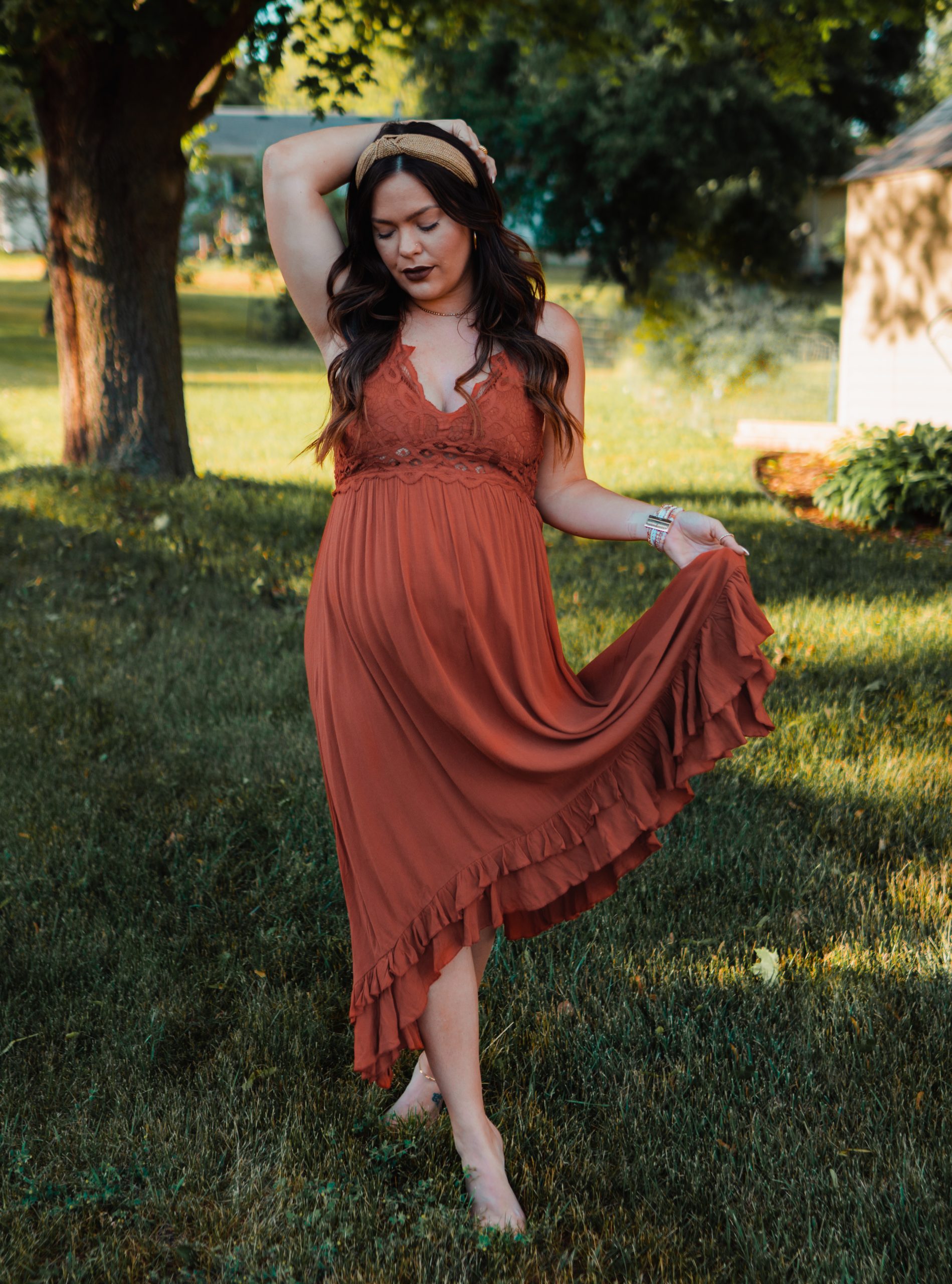 Those are all the pieces I picked up while in store, but they get new items often so keep an eye on their website or just pop in to their new store and you'll be sure to find something for you! I love this boutique so much and also love their pricing! Some boutiques are overpriced for what you are getting and I feel like Evie and Co.'s pricing match the quality of the clothing! That's how it should be IMO! 😉
Don't forget, you can use the code KELSIE for 25% off online OR IN STORE – you can mention my name in store or use the code.
Thanks so much for reading!