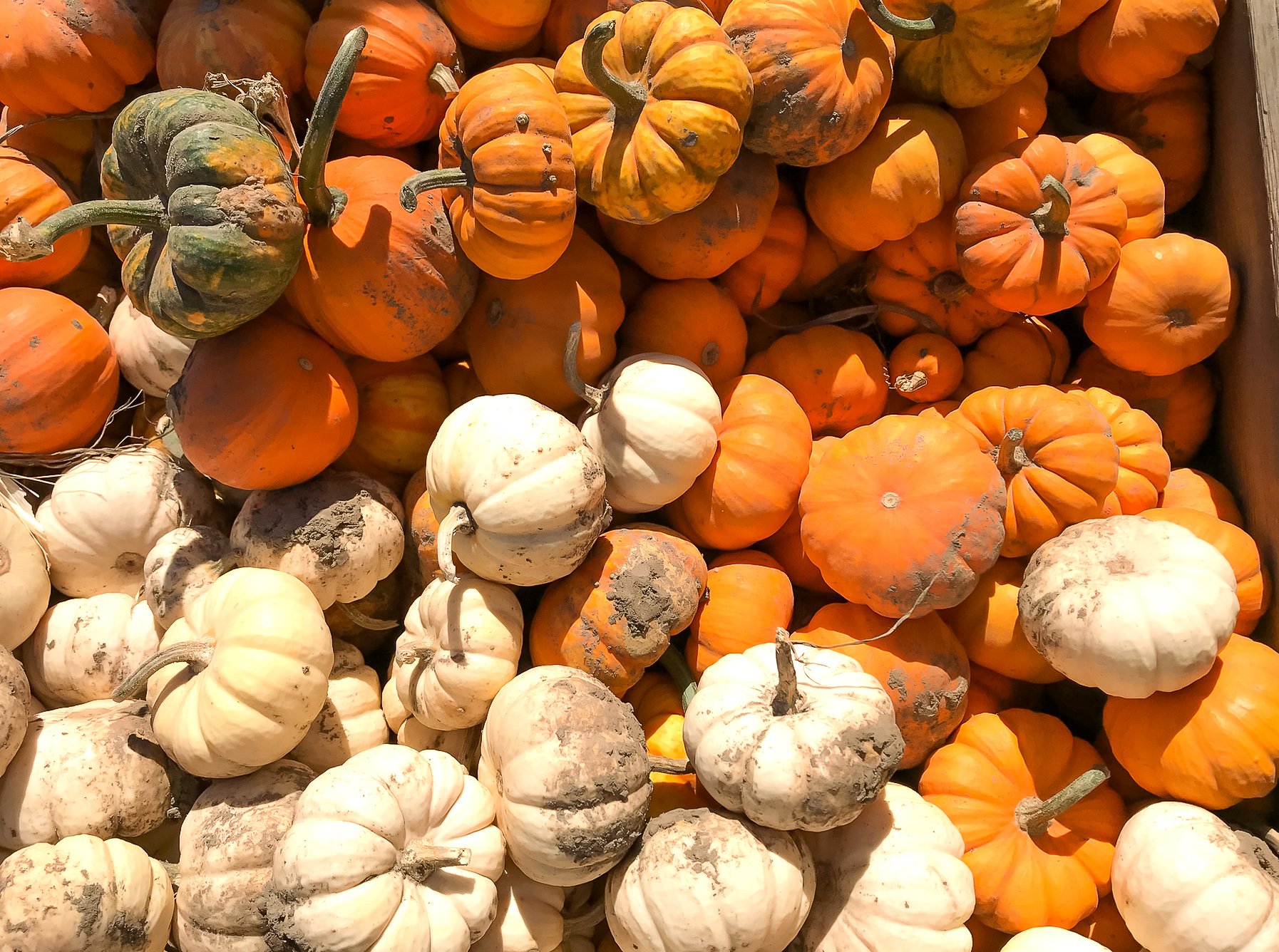 Happy Monday! I love checking out different pumpkin patches and love any fall festivals that happen around where I live! Today, I wanted to share with you some of my favorite pumpkin patches to visit in the Madison area! P.S. I do not have kids, & you don't need kids to have fun at a pumpkin patch, but most pumpkin patches are going to be kid-friendly anyway! 😉
1326 US Highway 12 and 18. Deerfield, WI
Monday – Friday (except 10/26) Hours: 9am-6pm
Friday 10/26: 12pm-6pm
Saturday – Sunday hours: 10am-6pm


This is the pumpkin patch we go to every year with friends. We've made it a tradition to go every year and get pumpkins and come back to my house to carve them. It's always a fun time and we love traditions! We went last weekend even though the weather wasn't the best! We still had a great time and came back and carved our pumpkins. We skipped the corn maze this year because it was pretty muddy! We love grabbing some coffee or apple cider, and their cider donuts (which are the BEST!!)
Plus, they have a haunted forest, flashlight corn maze, and bonfires at night! More information can be found on their website!


2017
2016
2017
[bctt tweet="5 Best Pumpkin Patches to go to near Madison, Wisconsin #fall #pumpkinpatch #travelwisconsin #travel" username="itsmekelsie22″]
3865 Hwy 138. Stoughton, WI
Weekdays (Closed Tuesday) Sept. 17 – Oct. 31 – 10:00 am – 5:00 pm
Admission includes Eugster's Petting Farm, U-Pick Apple Orchard, and Corn Mazes.
This is the same place that Jasmine and I took our sunflower photos, but it's also great as a pumpkin patch too! Last time Conor and I went, we loved feeding the goats! I feel like that's the best part at most of the pumpkin patches!! They have so much more to do though! Check out their Fall Festival activities!!

2014

2074 Sutter Drive, Mt Horeb WI
Open Thurs-Sunday 10am-5pm
Sutter's Ridge was the first pumpkin patch/apple orchard I went to when living in Wisconsin. Conor and I went when we lived with my mom between renting and buying our house! This one has goats too and my favorite thing is the seek and find. I'm not sure if they still do it, but it was so much fun searching all over the property for the items on the sheet. Sutter's Ridge also has a full hill of fun games for kids!

2014

W12420 WI-60 Trunk, Lodi, WI
HAYRIDES TO PUMPKIN PATCH:
Sat and Sun 10:30 am – 5:00 pm
Fridays 3:30 pm – 5:00 pm

Their maze is always soooo big!! This year it is the cutest elephant too! Treinen Farm has horse drawn carriage rides, a corn maze, pumpkin patch, and other barn animals that you can see and pet!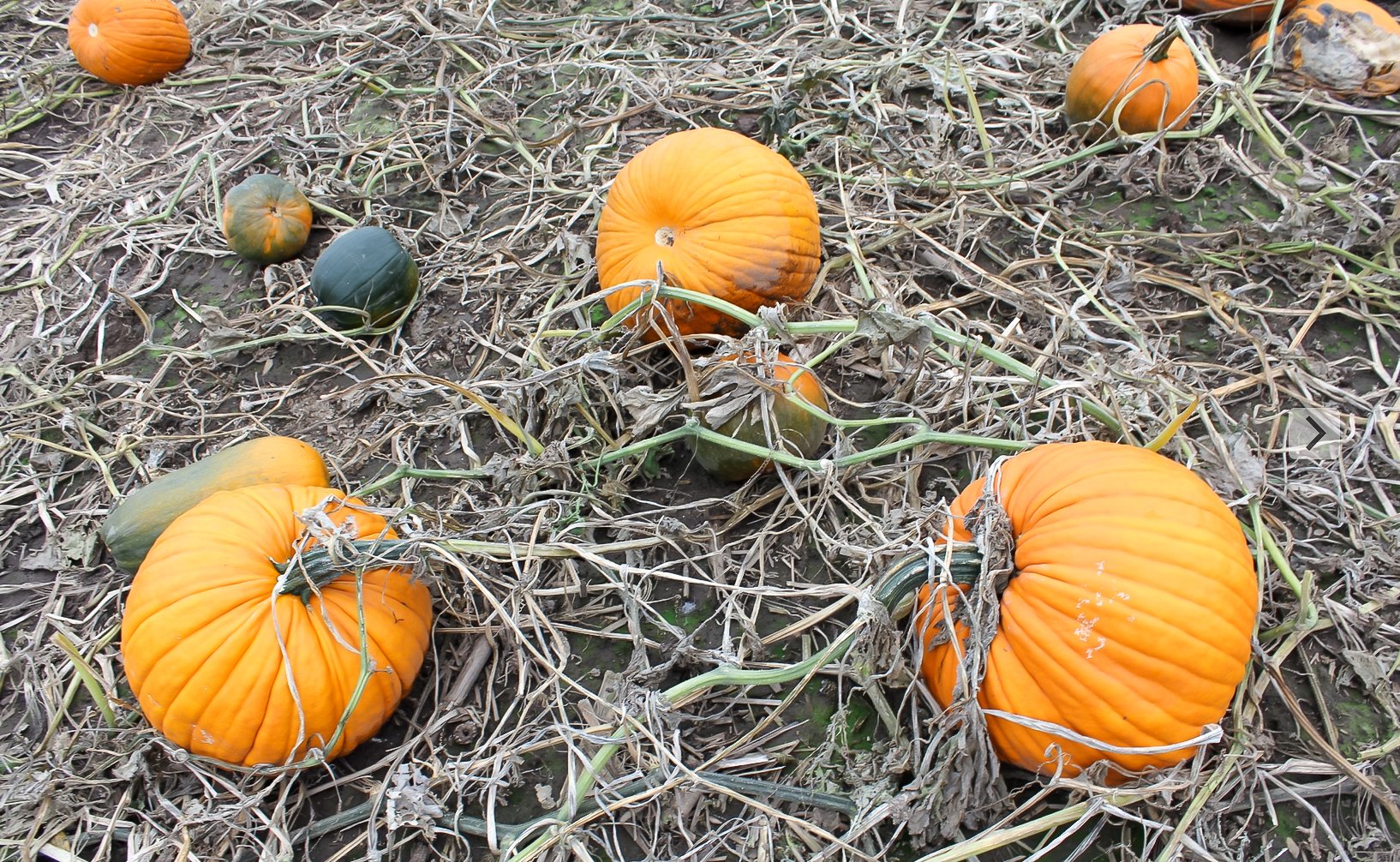 5047 Enchanted Valley Rd. Cross Plains, WI
OPEN SEPTEMBER 15 – OCTOBER 28th. Hours 9am-6pm
Fri, Sat & Sun in October | Also Thur, October 25th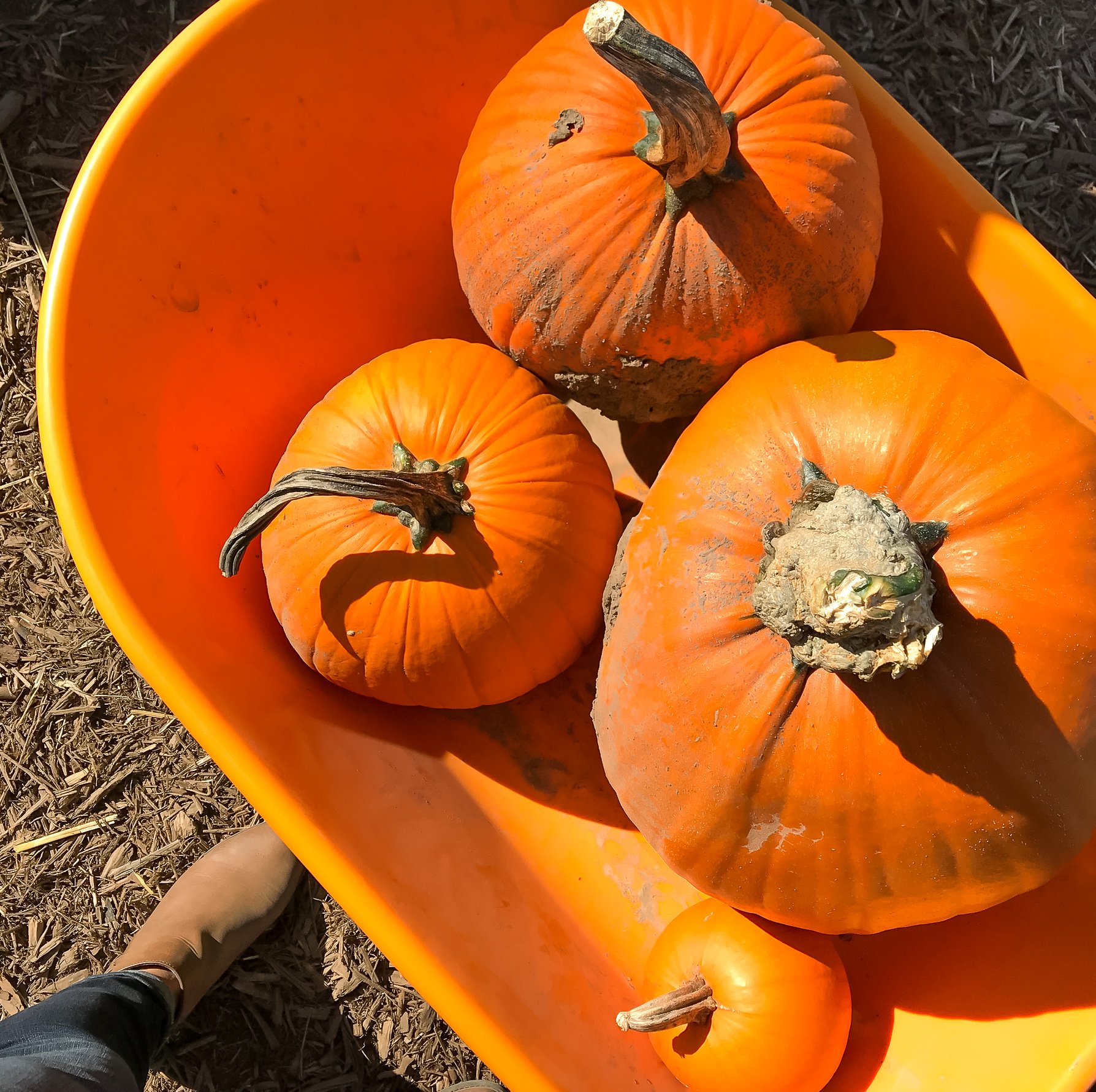 If you haven't seen the big red barn here before, it is the centerpiece of this place! It's amazingly huge and so beautiful! They also have a huge slippery slide!! How cool, right? They also do weddings here. We looked here when we were wedding planning, but wanted to stay a little closer to Madison. Such a beautiful venue though!
There are quite a few other pumpkin patches in the area, but these are the one's that are my favorite that I've been to! Have you been to any of these?! Let me know what your favorite one is in the comments below!
Thanks for reading!
---